Music and moving images have been inseparable since the dawn of cinema. 
For more than a century, music has driven the stories of countless films and become a means by which audiences identify certain characters and places. It has also made theatres full of filmgoers laugh, cry, cover their eyes in fear, and bite their nails nervously. 
Most importantly, music has helped to shape the cinemas of the world. Singapore cinema, for instance, would not be the same without the invaluable contributions of homegrown musicians. These works have given local films a unique flavour that cannot be replicated elsewhere and created moments that will remain indelibly etched in the heads of many Singaporeans. 
Here are 10 of the most memorable songs and soundtracks from films that were made in Singapore. 
---
Soundtrack from Shirkers - weish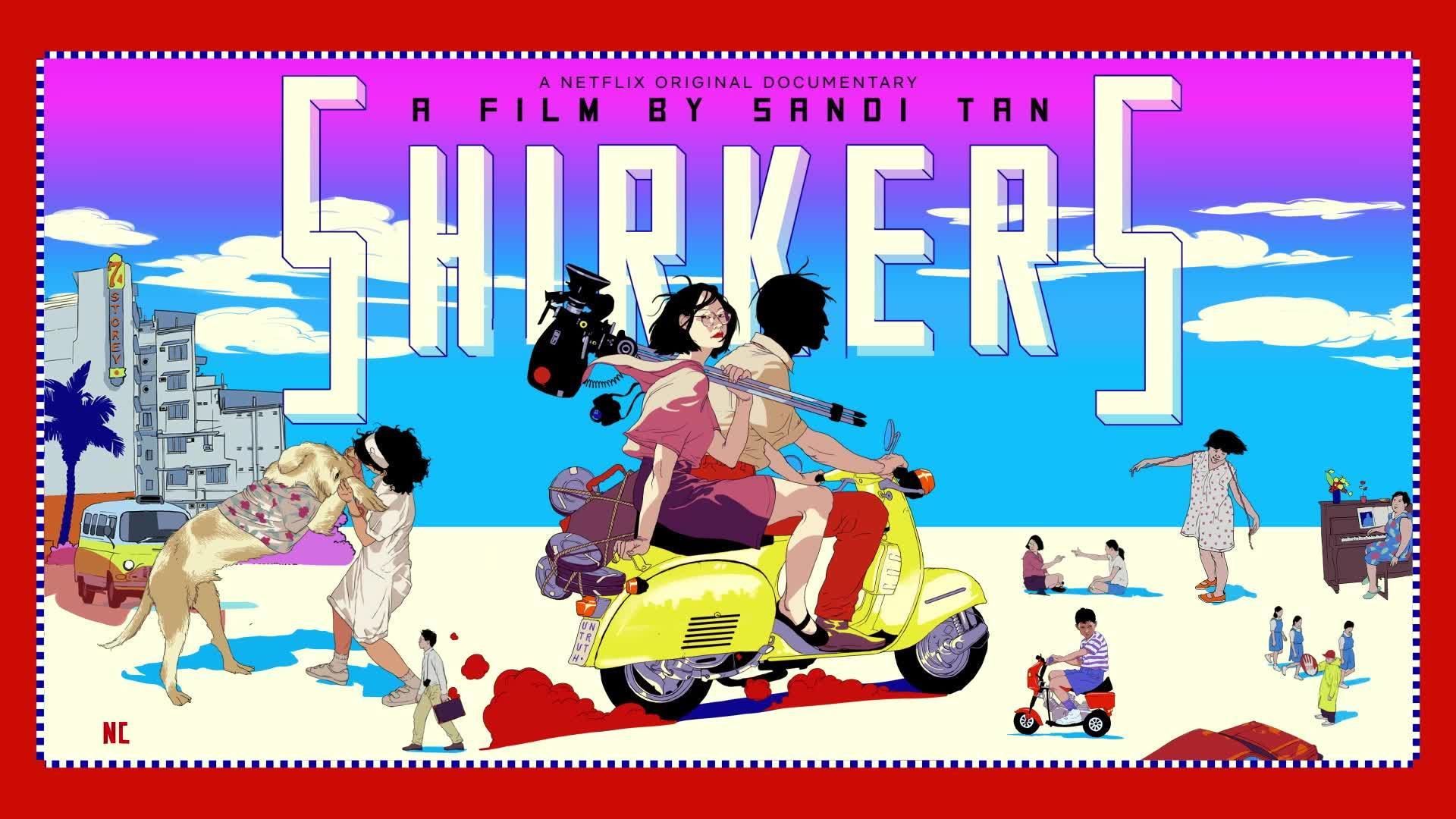 (Credit: Shirkers Facebook)
If you have seen Singaporean filmmaker and critic Sandi Tan's award-winning documentary Shirkers, chances are you are wondering who that ethereal female voice that gives the film its haunting atmosphere belongs to. That person is none other than weish (Chew Wei Shan), who makes up one-half of the electronic duo .gif and is a member of sub:shaman. The singer, who is known for her unique vocals, was handpicked by Tan to work on the film's score alongside Israeli composer Ishai Adar. weish's contribution came in the form of vocal samples and snippets of songs from her repertoire — such as 'Tick Tick' and 'Tell You Something' — which Adar mixed into the eight songs on the Shirkers soundtrack. In a film that revolves around the disappearance of Tan's friend along with the film reel for her dream project, weish's vocals create an air of mystery and unease that looms over viewers from beginning to end. 
Stream the soundtrack from Shirkers here:
---
'Recruit's Anthem' from Ah Boys To Men - Ah Boys To Men Cast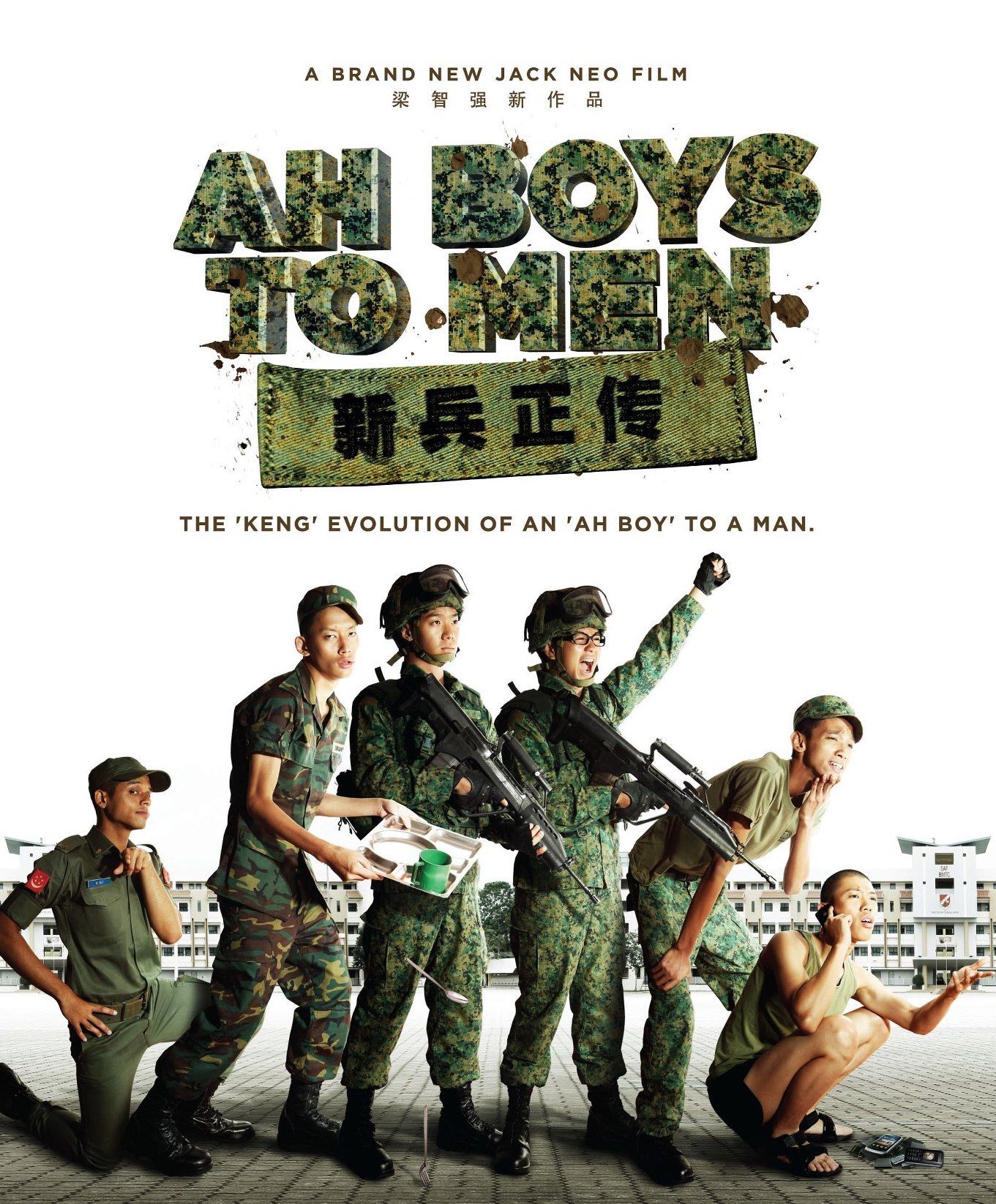 (Credit: J Team Productions)
From ah boys to men serving two years. For our nation, our country, with blood, sweat, and tears. You sang that, didn't you? It has been nine years since Jack Neo's Ah Boys To Men was released in theatres but its unforgettable theme song, 'Recruit's Anthem', is still etched in the heads of many Singaporeans. For those who have been through National Service (NS), Tosh Zhang's catchy rap verses — which reference military terms 5BX, SOC (Standard Obstacle Course), and of course, the infamous phrase "knock it down" — are sure to bring back memories of their time in the army. For those who are unfamiliar with NS, the song does a wonderful job of capturing this important phase in every Singaporean son's life. Today, 'Recruit's Anthem' is used by the Singapore Armed Forces (SAF) at BMT (Basic Military Training) POPs (Passing Out Parades) — ceremonies that celebrate recruits' completion of the BMT phase.
Stream 'Recruit's Anthem' here:
---
Soundtrack from André and His Olive Tree - Ting Si Hao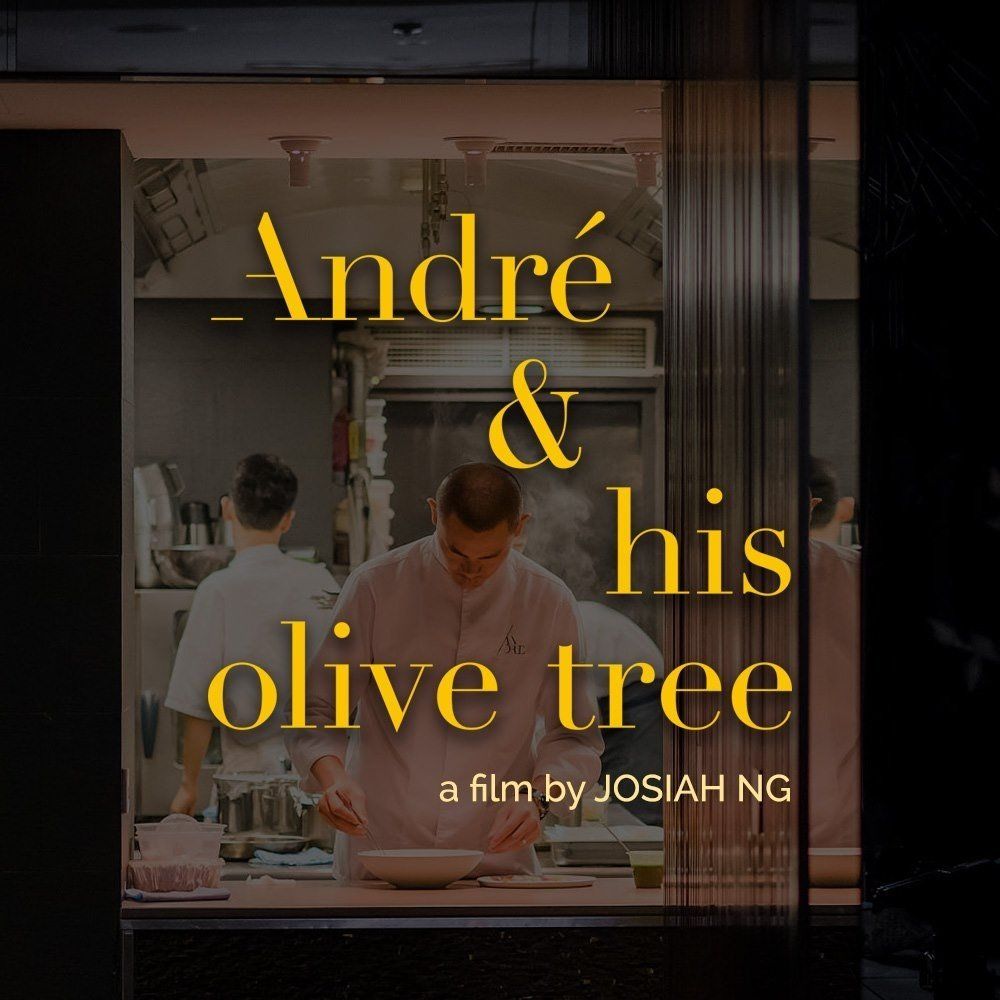 (Credit: André and His Olive Tree Facebook)
Like the seasoning on a dish, Ting Si Hao's score is an integral component of Josiah Ng's documentary feature, André and His Olive Tree. Even though you do not see it, you can feel its presence. And although it does not get talked about as much as the images that accompany it, there is no denying that the film would not be the same if it were excluded from the recipe. From the memorable opening track, 'Octaphilosphy', to pieces such as 'Artisan' and 'Salt', Ting takes the audience on a journey through the culinary world of the film's titular chef, André Chiang — who founded and ran the two-Michelin-starred restaurant, Restaurant André, until its closure in 2018.
Stream the soundtrack from André and His Olive Tree here:
---
'Saaral Mazhaiyaa' from Joe - The Black Assassin - Stephen Zechariah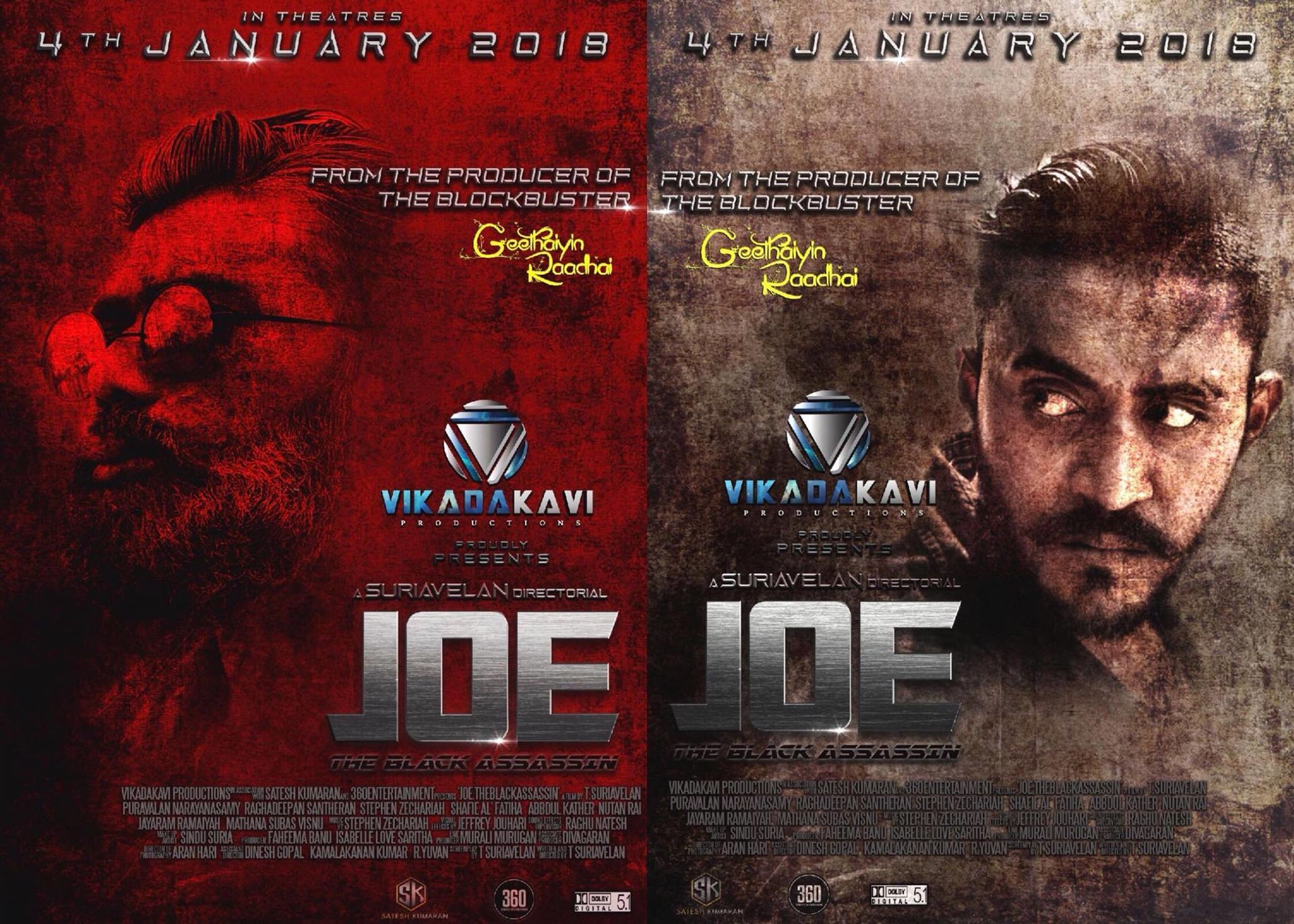 (Credit: 360 Entertainment Productions)
T. Suriavelan's 2017 Tamil action film Joe - The Black Assassin tells the story of an aspiring boxer who has to hang up his gloves to take care of his ailing father. However, instead of leading a quiet life, he soon finds himself embroiled in a conflict with an unforgiving underground network.  In spite of its serious-sounding premise, the film sets aside time to develop the relationship between its protagonist (played by Raghadeepan Santheran) and his love interest (played by Nutan Rai). This is where Stephen Zechariah's highly popular 'Saaral Mazhaiyaa (The Love)' comes in. Composed and performed by the composer and singer and penned by Suriavelan, the track is a beautiful love song that has captured the hearts of many with its melodic chorus and poetic lyrics. Sung from the perspective of a man who has fallen helplessly in love with a woman, the song comprises a number of memorable lines, including "Because of your eyes, I was trapped in a jail called love".
Listen to 'Saaral Mazhaiyaa' here:
---
'我们的回忆 (Wo Men De Hui Yi)' from Long Long Time Ago - Desmond Ng, Leon Lim, Sherraine Law, and Febe Huang

(Credit: J Team Productions)
Co-written by Jack Neo and featuring the voices of Getai singers Desmond Ng, Leon Lim, Sherraine Law, and Febe Huang, '我们的回忆 (Wo Men De Hui Yi)' is a nostalgic number and a fitting theme song for Neo's celebrated 2016 period drama Long Long Time Ago. In the six-minute track, Ng, Lim, Law, and Huang reminisce memories of 60s and 70s Singapore and reflect on how much the country has changed in the last 50 years. "The unpaved road before our door. The papaya tree by the roadside. Every step we took together. Why has it gotten so vague?" the vocalists ask in the song's opening verse. Like the film it's from, '我们的回忆 (Wo Men De Hui Yi)' is a tribute to Singapore's pioneer generation as well as a reminder to never forget our roots despite how far we've come as a nation. 
Listen to '我们的回忆 (Wo Men De Hui Yi)' here:
---
'Kallang Theme' from Kallang Roar - Denny Lin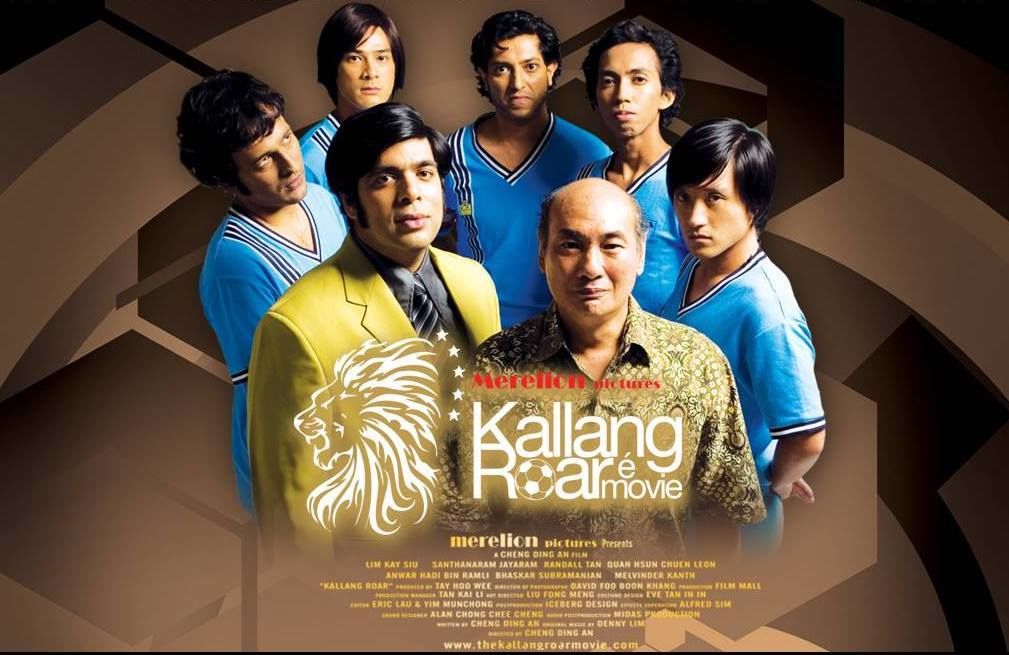 (Credit: Kallang Roar The Movie Facebook)
Cheng Ding An's inspirational sports film, Kallang Roar The Movie, would certainly not be as impactful as it is without homegrown composer Denny Lin's 'Kallang Theme'. Lin's instrumental piece plays during the film's climax, in which the Singapore national football team — under the guidance of legendary coach Choo "Uncle Choo" Seng Quee (played by Lim Kay Siu) — overcomes Penang in the 1977 Malaysia Cup final to bring the coveted trophy back to the Lion City for the first time in 12 years. This uplifting anthem performed by the Marsiling Chinese Orchestra, coupled with shots of the team celebrating their historic victory with each other and their loved ones, as well as shots of the memorable trophy lifting ceremony, is guaranteed to give you goosebumps whenever you revisit Kallang Roar The Movie. 
Listen to 'Kallang Theme' here:
---
'Bunga Sayang' from Bunga Sayang (7 Letters) - Rahimah Rahim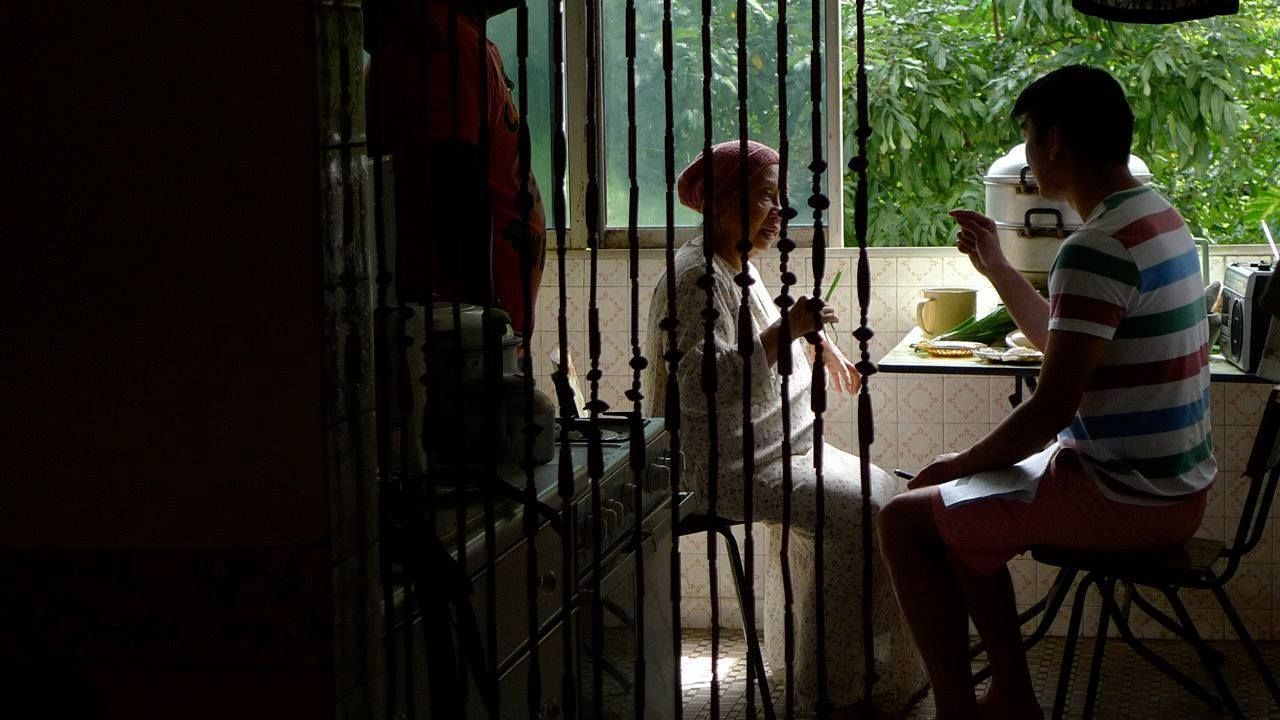 (Credit: Chuan Pictures)
Bunga Sayang, Royston Tan's short film from the SG50 anthology film, 7 Letters, tells a story of a young Chinese boy who forges a bond with an elderly Malay woman who lives next door. This beautiful tale of a friendship that transcends language and generational boundaries is set to a new rendition of Dick Lee's famous composition, 'Bunga Sayang (Flower of The Heart)'. The version of the song that is used in Tan's film was penned by legendary Singaporean singer Rahimah Rahim and playwright and poet Alfian Sa'at, and produced by award-winning songwriter and producer Don Richmond. Featuring the soulful, mellifluous vocals of Rahimah, the bilingual track is a soothing remake of an already brilliant original that has captured the hearts of listeners across all generations.
Listen to 'Bunga Sayang' here:
---
'热帶雨 (Re Dai Yu)' fromWet Season - NEKO Highway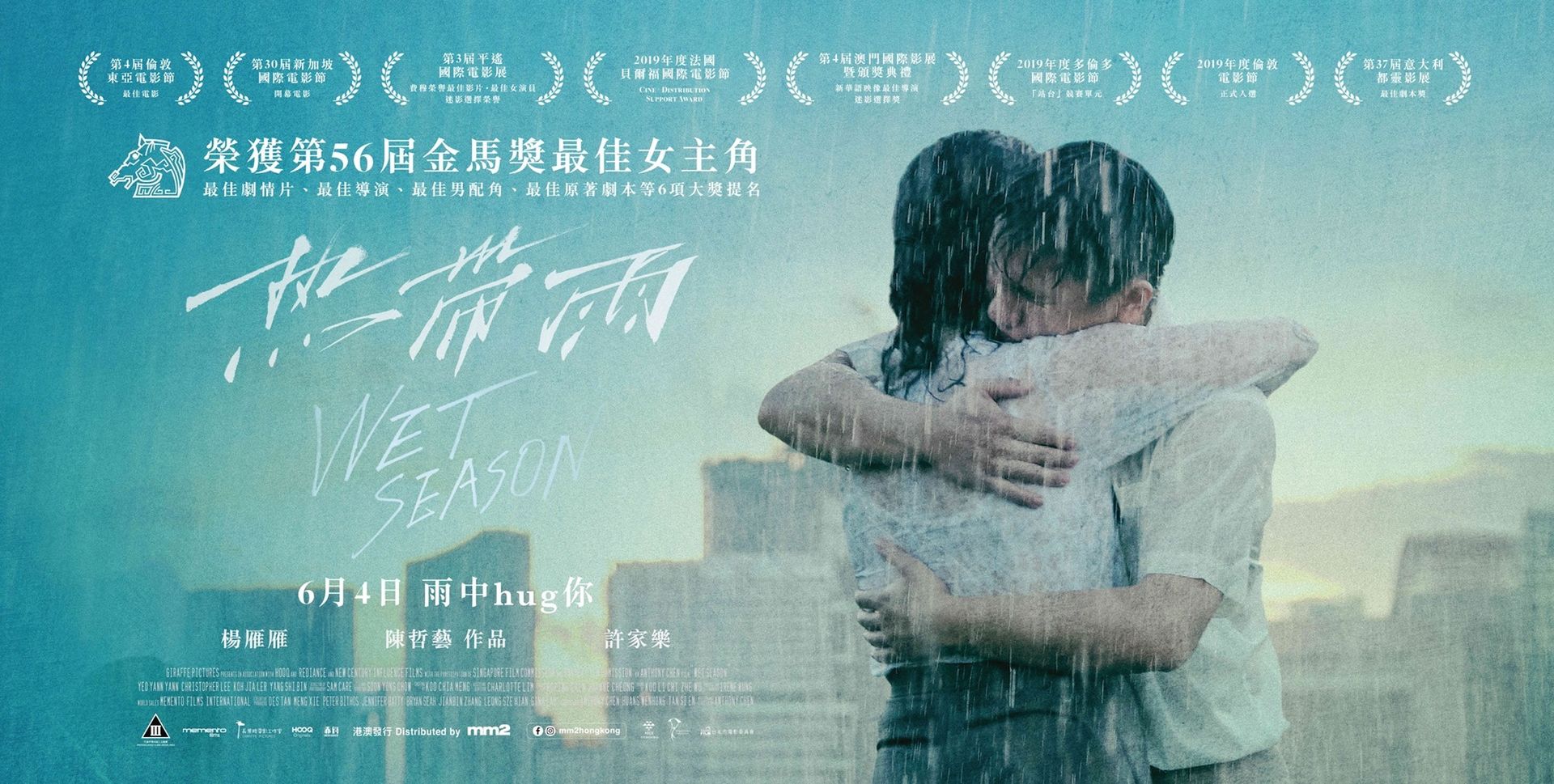 (Credit: Giraffe Pictures, Wet Season Facebook)
Taken off the soundtrack for local filmmaker Anthony Chen'sWet Season, pop-rock band NEKO Highway's '热帶雨 (Re Dai Yu)' is a melodic, imagery-laden ballad that is inspired by the characters and story from the Golden Horse-winning film. NEKO Highway's frontwoman, Kaye — who composed the song alongside songwriter Tan Yu Xin — was drawn to the idea of simulating the sound of rain, a major metaphor in the Wet Season, after seeing the film. Using a piano, the singer recreated rainfalls of different intensities, ranging from a light drizzle to a heavy downpour. Tan, who penned the song's lyrics, was inspired by the struggles of the film's female lead (played by Yeo Yann Yann). In the opening verse, she explores the character's solitude by way of an anecdote of a lonely woman who finds comfort in seeing an insect enter her room. 
Stream '热帶雨 (Re Dai Yu)' here:
---
'Ennaye Ariyamale' from Enthan Uyir Thozhi - Karthick Kannan and Rebekah Sangeetha Dorai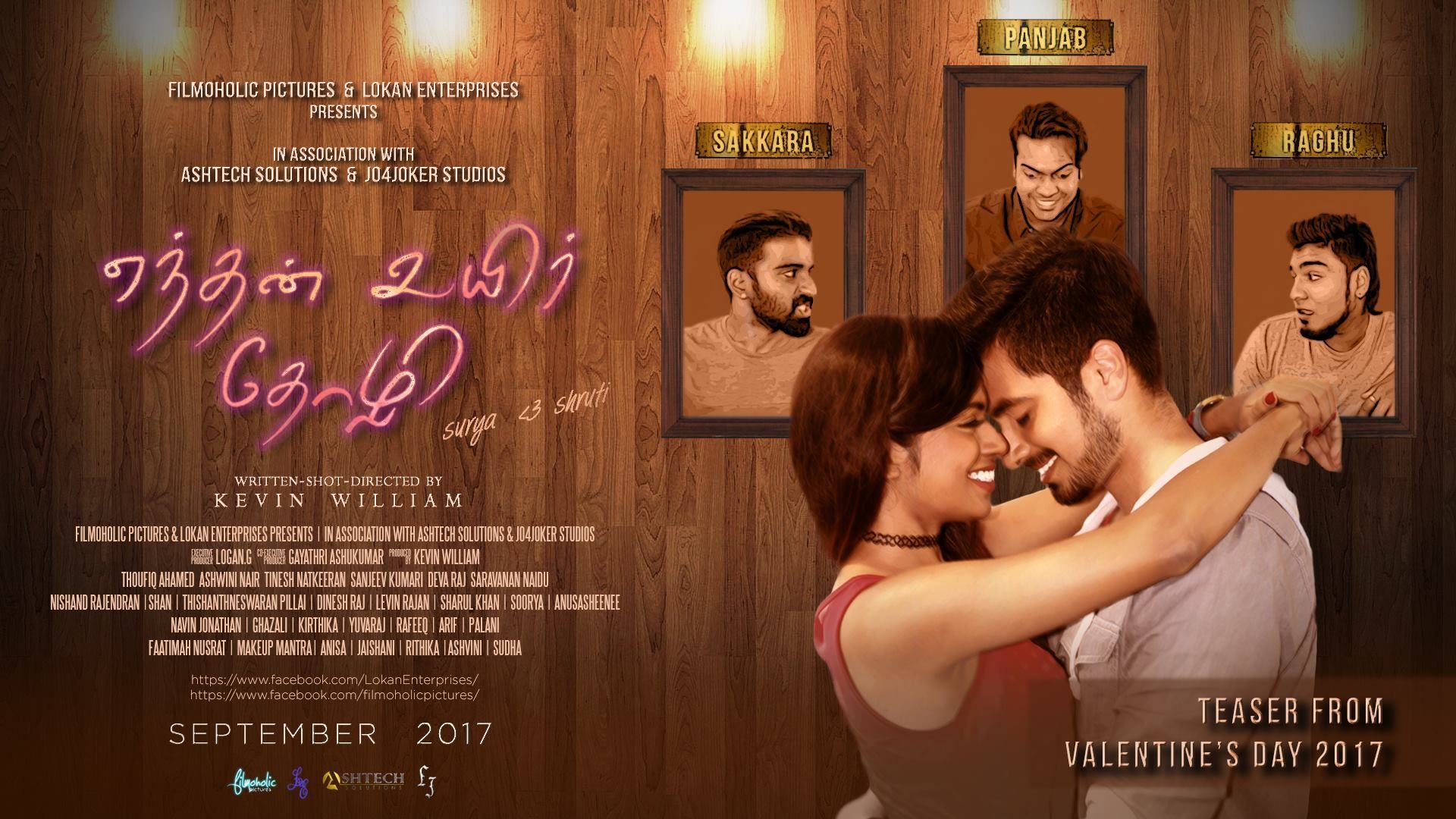 (Credit: Enthan Uyir Thozhi Facebook)
In Kevin William's 2017 indie feature film Enthan Uyir Thozhi, the protagonist, Surya (played by Thoufiq), gets a second shot at winning the heart of Shruti (played by Ashwini Nair) when he is given the opportunity to travel back in time and change the past. The love theme between the two takes the form of the song 'Ennaye Ariyamale', which has been described as a "breezy romantic ballad". Composed and arranged by Karthick Kannan, the track is a tale of a pair of lovers who have found tremendous joy as well as a renewed sense of hope in each other. 'Ennaye Ariyamale' is elevated by the performance of singer and actress Rebekah Sangeetha Dorai, who brings out the emotions in every line through her bright and angelic vocals. 
Stream 'Ennaye Ariyamale' here:
---
'Kumbang dan Rama-Rama' from Chinta - Zubir Said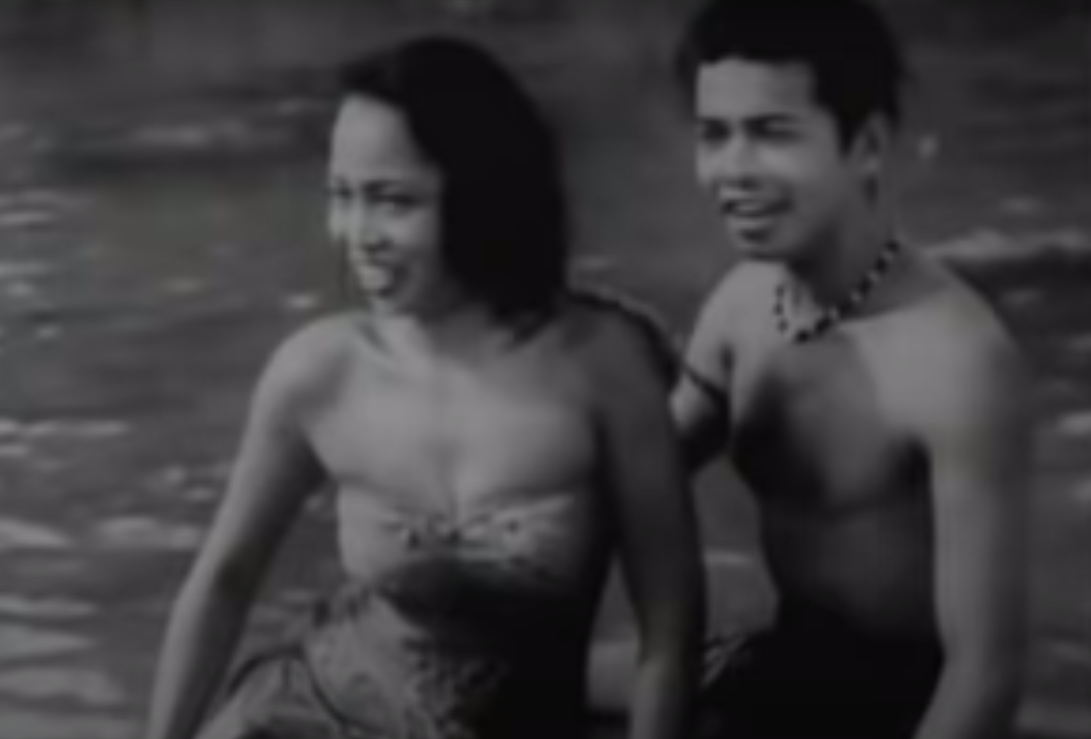 (Credit: YouTube)
Aside from composing Singapore's national anthem, 'Majulah Singapura', during his decades-spanning career, esteemed composer Zubir Said also made significant contributions to Malay cinema. One of his most memorable works was the song 'Kumbang dan Rama-Rama' from the 1948 Singapore romantic-drama film Chinta, which revolves around a forbidden romance between the titular Chinta and King Kanchi (played by Anita Sarawak's parents, Siput Sarawak and S. Roomai Noor). Performed by P. Ramlee and Nona Asiah (and lip-synced to by the film's actors), the song — which sounds like it came straight out of a fairytale — accompanies the film's now-iconic synchronised swimming sequence.
Listen to 'Kumbang dan Rama-Rama' here:
---