You hear the chirping of birds outside your bedroom window and feel the warmth of the sun's rays on your face, but you keep your eyes shut, hoping to get a bit more rest. Minutes later, your alarm starts blaring and that's when you realise — the weekend is over. 
Many of us struggle with inertia at the beginning of each week, but what if we told you that there is a way to overcome it? Known for its soothing qualities, jazz music is the perfect companion as you prepare to face the day (and week) that awaits you. According to Neuroscience professor Dr William R Klemm, jazz can also aid in stress reduction and mental stimulation. 
To help you beat the Monday blues in Singapore, jazz singers Rudy Djoe and Yvette Atienza have curated 10-track Spotify playlists comprising relaxing tunes from renowned local jazz musicians as well as familiar international names. Whether you're preparing your breakfast or riding the MRT to your office, these songs will lift your spirits and give you a much-needed energy boost for the day ahead. 
---
A PLAYLIST BY RUDY DJOE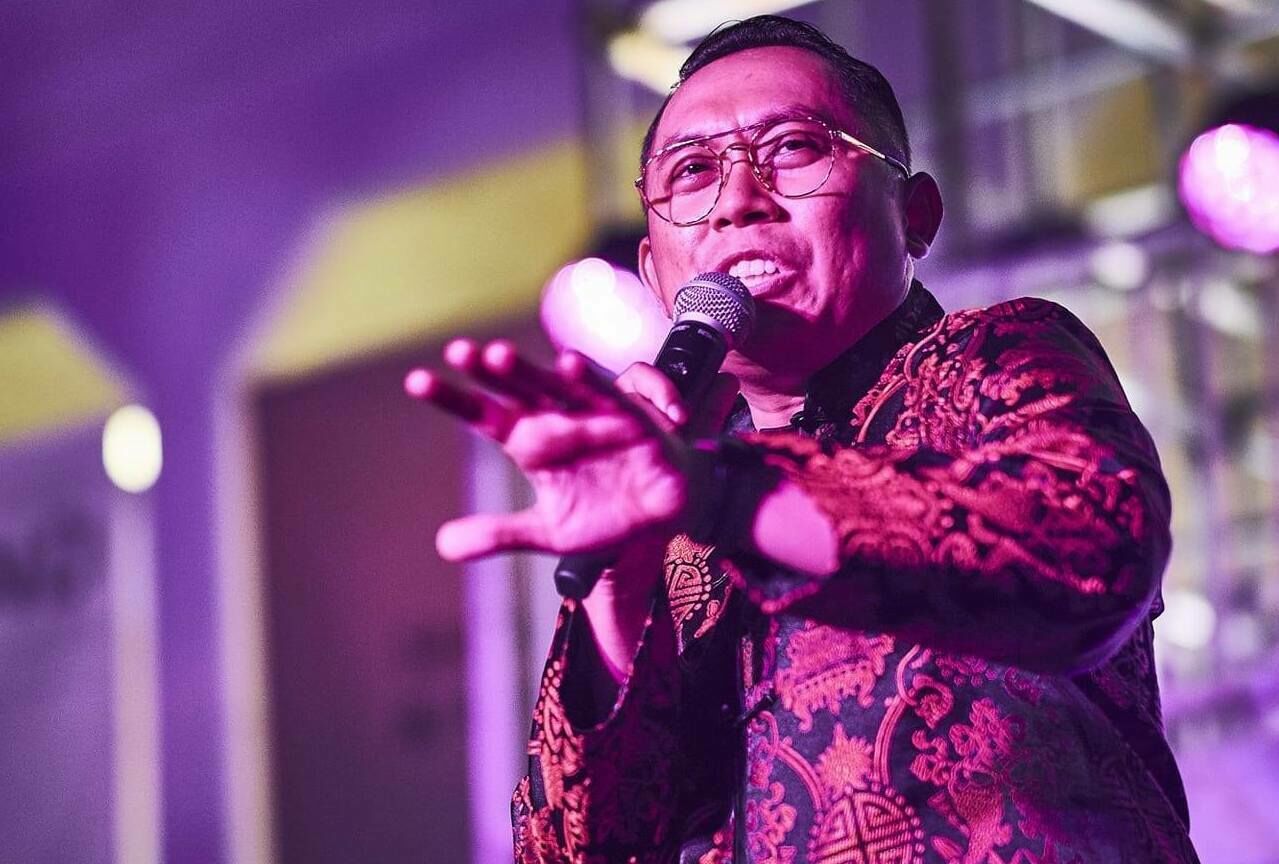 (Photo credit: Rudy Djoe Facebook)
Rudy Djoe is a homegrown jazz crooner who is known for his soulful vocals. Since his career began, he has performed at events such as UNESCO International Jazz Day, the 7th Ramadhan Jazz Festival, as well as the Rock With Us online charity concert. In February this year, Rudy presented songs from his 2016 album, Dari Kalbuku, as well as Malay and Indonesian classics at an online showcase, which he also produced. One of the highlights from the event was a special jazz rendition of 'Rasa Sayang' which Rudy performed alongside Rahimah Rahim. 
Hey Rudy! Can you walk us through how you curated your playlist?                
My playlist features, in my opinion, selected easy listening and poetic jazz tunes comprising our homegrown and Southeast Asian talents. This playlist "accompanies" me throughout my morning activities (morning jog, breakfast and even cooking for lunch). I choose music that is not too "heavy" and soothing to my ears. I also listen to them when I'm on the move.
How do you think listeners will feel after listening to this playlist?
They will feel relaxed, and also feel like they are being brought down memory lane and into a whole different dimension. If you are a musician or a performer in jazz, these tracks will surely inspire you to improve your skills, as well as to practise and create! You would be proud to experience the greatness of our local talents through these works.
Tell us more about the artists from Singapore who are featured in your playlist. What made you include their songs in it?
Saloma — One of Singapore and Malaysia's most celebrated songstresses. She was an amazing vocalist who recorded a number of jazz songs produced in Singapore in the 1950s. I just love her velvety and sweet voice. She is one of the legendary Malay vocalists whom I admire greatly. 
Aya Sekine — Aya definitely lives up to her name as an improvisor. Her works that I listen to are poetic, expressionistic, and fun. They remind me of modern artists Henri Matisse, Kandinsky and Gustav Klimt's art pieces. And she is kind of out of the box, avant-garde, playful, and she brings me into her sort of imaginarium of jazz.
Jeremy Monteiro — He's a living legend. King of Swing man ! In one way or another, he has the soul of Count Basie, Duke Ellington, and Thelonious Monk. He's definitely one of the foremost jazz pianists in Asia. I like the way Jeremy (featuring Tony Lakatos) jazzed up the Eurasian folk song 'Jingkli Nona', which is one of my favourite folk songs in this region. It's good to re-visit our heritage.
Rani Singam — She is one of my favorite Singaporean jazz vocalists. She has a crystal clear and rich voice. Rani sings like a storyteller. That is a special thing that not all singers have. A singer must not only be great technically but also be able to express the soul of the song to the audience. Rani is one of that charismatic, soulful singers.
Alemay Fernandez — I call her SG Mama Jazz! I first watched her perform at Jazz@Southbridge many years ago. I really love the way she manipulates and belts out the notes through her voice. Like Rani, she too has a rich and clear voice. And she is a wonderful power belter too. Some singers belt it out and ended up sounding like they are shouting, but not Alemay. She has mastered her vocal skills really well.
Regi Leo — To be honest, I stumbled upon Regi's album earlier this month while I was browsing through jazz guitar instrumentals on Google. I read that Regi is adept at jazz, Latin jazz, pop, and rock. To me, Regi approaches, explores, and expresses his music with style. Regi should be one of the references for young guitarists who are looking into exploring Jazz. If Indonesia is proud of jazz guitarists like Tohpati, here in Singapore we are proud to have Regi!
Chok Kerong — I had the pleasure of performing the great P.Ramlee's famous classic 'Getaran Jiwa' with the Jazz Association Singapore orchestra led by Jeremy Monteiro at the 2018 Lion City Youth Festival Finale Concert. Chok Kerong did the wonderful arrangement. If P.Ramlee were alive, I honestly believe he would be very pleased to listen to Kerong's rendition. He is swingin it! Yeap! Swingin it! He's one of Singapore's most versatile Jazz luminaries.
What makes Jazz music special and why is it important to you? 
Jazz can be straightforward and it can be abstract. Well, it depends on the musicians, how they want to communicate with their audience. Jazz is flexible and versatile. You can blend it with other genres or elements of music. Jazz is free but not to be taken for granted. One has to listen and appreciate the details and texture of the music. Some people call jazz niche and special because it only presents its beauty to those who seek it. As a crooner, I feel that it's important to be familiar with jazz. I mean, it's not like you have to be an expert or something but at the very least you appreciate and listen to the music. It is one of the must-have genres in my repertoire. 
---
A PLAYLIST BY YVETTE ATIENZA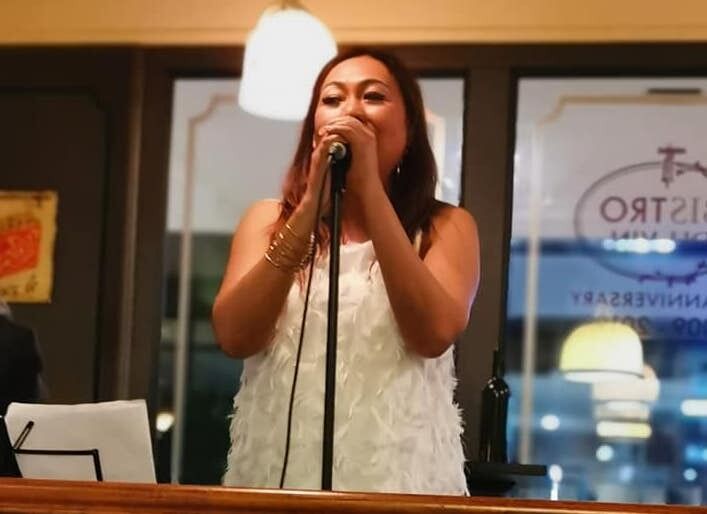 (Photo credit: Yvette Atienza Facebook)
Known for her versatility, Yvette Atienza is a jazz singer who has recorded and performed with a number of local and international acts in her career, which has spanned over 25 years. She recently executive-produced, wrote, and directed a virtual tribute concert, titled "Jazz in Time - A Tribute to Singapore Jazz Pioneers", for local jazz pioneers such as Darryl Ervin, Mohamed Noor, and Shu Mei Yap. Aside from being a professional singer, Yvette is also a well-known singing teacher. 
Hey Yvette! Can you walk us through how you curated your playlist?
I chose of course by the way the songs make me feel — whether they are local or international artists- what's important is that the recording is of high quality and the melody and harmony moved me — whether in a happy or sad way, it's important that the song touches something in me!
How do you think listeners will feel after listening to this playlist?
If you are really into jazz, you will love my selections - it's a mixture of swing jazz, Latin jazz, and ballads. My song choices are more for the really sophisticated jazz ears. It'll make you reflect and start the week on a serious but positive note!
Tell us more about the artists from Singapore who are featured in your playlist. What made you include their songs in it?
Jeremy Monteiro, Jacintha Abisheganaden, Marina Xavier, and Alemay Fernandez are good friends of mine, and I applaud and respect their body of  work
What makes Jazz music special and why is it important to you?
Jazz has lush harmonies that I love so much. It does not sound simple, straightforward, and predictable. If you open your ears in a really big way, you will enjoy the many layers of harmony it has. The carefree, improvisational solos also appeal to me. It asks you to be free and totally true to yourself, BUT at the same time, you must remain musically sensible and beautiful. This is not easy! This is why I love it. You are always asked to keep this balance.  I love this challenge. Free, true, risque, and then sensible and beautiful! That sounds fun, doesn't it? Who doesn't want that! Haha! 
---
---