To trace the origin of Charlie Lim and KEYANA's collaborative relationship, you would have to go back to 2020.
It was in that year that the acclaimed singer-songwriter and producer and the rising R&B vocalist met for the very first time at Choice Cuts Goods + Coffee. As they connected over their shared love for music, the wheels for a musical journey — that would culminate in the release of a song titled 'trade my heart' two years later — were set in motion.
"I remember being so intimidated by Charlie. I would say, "Oh my God, that's Charlie," recalls KEYANA, evoking laughter from Charlie.
"Yeah, we're friends now," she adds. 
As friends, the Singaporean artists penned and recorded 'trade my heart', the debut release from artist collective Decentralised Autonomous Organisation (DAO), The Great Wave, which Charlie helped to launch earlier this year. Through this process, they developed a mutual admiration for each other which deepened their bond. 
To bring the song to life, Charlie and KEYANA also worked with familiar faces from the local music scene. Pianist, organist, and composer Chok Kerong produced and arranged 'trade my heart' alongside the former while rapper ABANGSAPAU (credited as Shazuan Shiraj) contributed to the track's lyrics. 
In an interview with Hear65, Charlie and KEYANA explain how 'trade my heart' was created, and talk about learning from each other and exploring alternative ways of releasing music.
---
Hi, Charlie and KEYANA! Tell us how this collaboration came to be. What drew you to each other?
CHARLIE: [To KEYANA] I remember giving you a whole bunch of late '90s and early 2000s neo-soul music to check out. I know you've been sending me stuff and I was like," Hey, I think this is kind of from here." [Theres was] a lot of D'Angelo and Lauryn Hill that I sent your way. We had a show at Marina Bay Sands later that year, and KEYANA opened for us. 
KEYANA: Since a long time ago, I've been a fan of [Charlie's] music. And then when I started making music, I felt a bit more confident to approach him and ask for a collaboration. We established contact from then. And then, with The Great Wave coming up, we thought that it'd be cool for us to collaborate on the first song together. And it's something that we've been wanting to do.
Where did you draw your inspiration from while conceptualising 'trade my heart'? 
CHARLIE: We were just messing around with ideas and sharing songs. We have a collaborative playlist. But we also didn't want to just reference a song that was trending or be too derivative of anything, so it took quite a long time to stew and expand on the ideas that we had. A lot of it was also thanks to Chok Kerong, who I worked with at the start to come up with a few ideas. I think we ended up with a really nice combination, like a permutation of ideas that represent what each of us is about, musically and artistically. 
KEYANA: In the early stages of us working together, we told each other, "Let's try our best to not make a love song." And we know how it turned out. In general, when we heard the instrumental, love naturally came up. We didn't want to write it about an individual. I think we wanted to keep it quite broad and see whether you can relate it to any situation, even if it's not about love.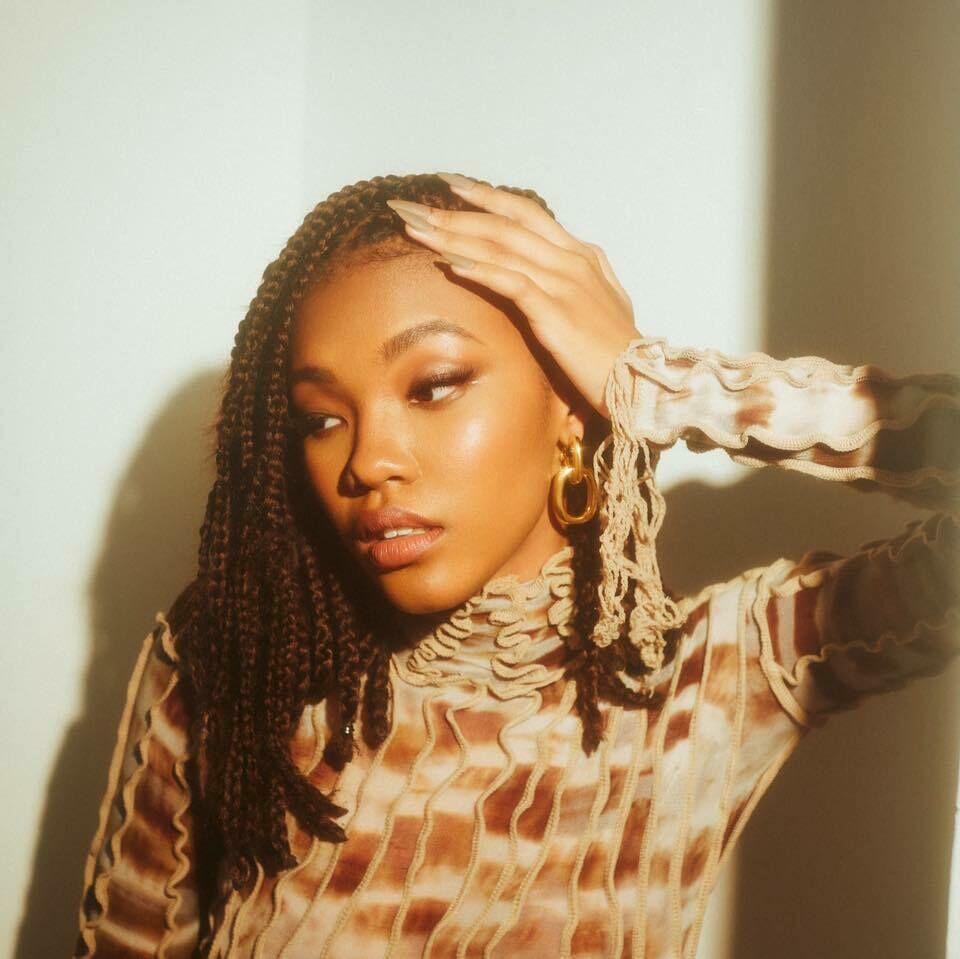 Credit: KEYANA Facebook
"Charlie has definitely given me a different perspective on how songwriting can be."
The two of you, together with Shazuan Shiraj (AKA ABANGSAPAU) penned the lyrics to 'trade my heart'. Tell us more about that process. 
KEYANA: He's (Shazuan) my partner as well. I remember I was at home and it was the writing stage where we had to put words to the melodies. I'm naturally just slightly more inclined towards writing melodies and words don't come very naturally for me. So I asked him while he was on the bed with me, "Can you help me with this?" And then it became a collaboration. 
Charlie has definitely given me a different perspective on how songwriting can be. I'm quite lenient with my words. I don't really think about the intention behind the work. I feel like I'm just a go-with-the-flow kind of person. But Charlie was really specific about what he wanted to put in [and] whether or not it accurately describes the situation. I took a lot of inspiration from that.
Charlie, as someone who has performed with Chok Kerong before (in the Mothership), what was it like working with him again?
CHARLIE: Kerong is my musical hero. It's always a privilege to get to work with him. I know these days you shouldn't meet your heroes, but Kerong [has] no ego. He's always in service of music. He's always excited to solve problems. We both have very different musical tastes but I think I like finding the stuff that overlaps. With our tune, there was a lot of back and forth at the start. What you hear at the end of the tune, it's like a little outro. So that was actually the main loop, the beat that we started out with. And we tried to write over [it], but that just ended up as scaffolding. Then we developed the song a lot from there.
There were a couple of sessions where both KEYANA and Kerong were in the same room when we were recording her vocals. That was a lot of fun. We were both egging her on, getting her to try different things. [We were] seeing what we could get, [and] trying to get the best out of her vocal performance. It was really cool getting to hear her sing and ad-lib stuff that you haven't heard before in previous songs. That was really exciting for us as producers. 
KEYANA, as a young artist, what was it like working with Kerong, who is such a prominent figure in the local music scene?
KEYANA: I don't think I have vocally produced myself to such a great degree. When it comes to my music, I'm still finding my sound. I'm still exploring things, so being in the same room with Charlie and Kerong was just amazing, seeing that chemistry working together. It was very, very pressurising. I remember not being able to sing in front of them. I was like, "Oh my goodness." I don't usually like recording with people around but I think after we warmed up, everyone got in the groove. It was definitely a very fun experience.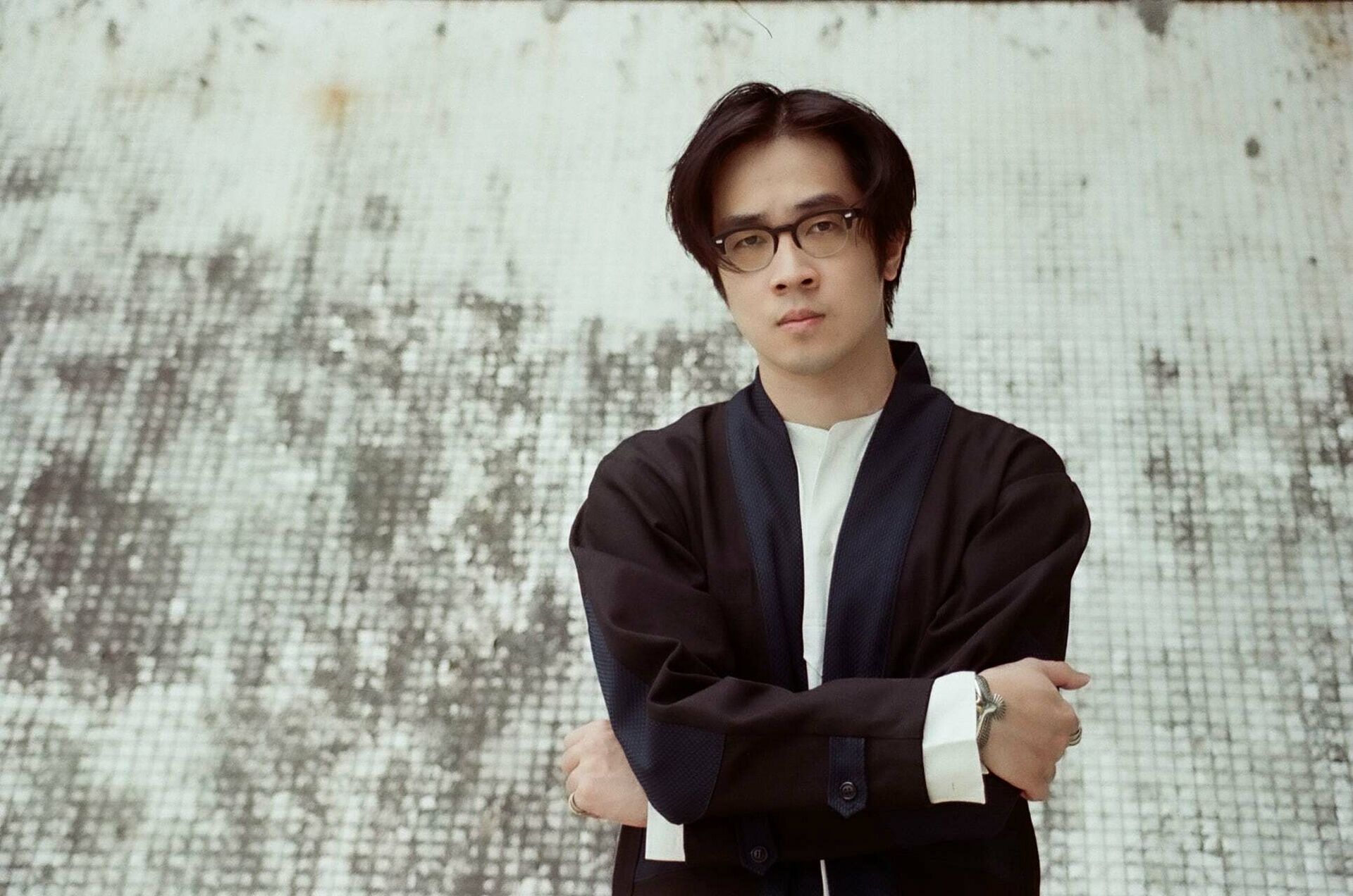 Credit: Charlie Lim Facebook
"I'm very inspired by KEYANA. The fact that she's only just started and she's got so much to offer as an artist."
You have dissimilar musical styles and are in different stages of your careers. What did you learn from each other while working on this track?
CHARLIE: I just learnt that I'm getting old. KEYANA's showing me all this cool music. Luckily, I'm still quite aware of what she's listening to and try to keep up.
KEYANA: I don't usually make music with people who are outside of my music team and everyone's just [more familiar with] pop and R&B, so I think working with him definitely expanded the music that I listen to right now. I think when I listen to music, I can finally be like: "Oh, I see which artists these artists are." I remember he showed me a song when we were in London called 'Ah Yeah' by Robert Glasper and it has been on repeat.
CHARLIE: We'll keep the collaborative playlist going. I'm very inspired by KEYANA. The fact that she's only just started and she's got so much to offer as an artist. I'm really excited for her and I can't wait to see what she does next.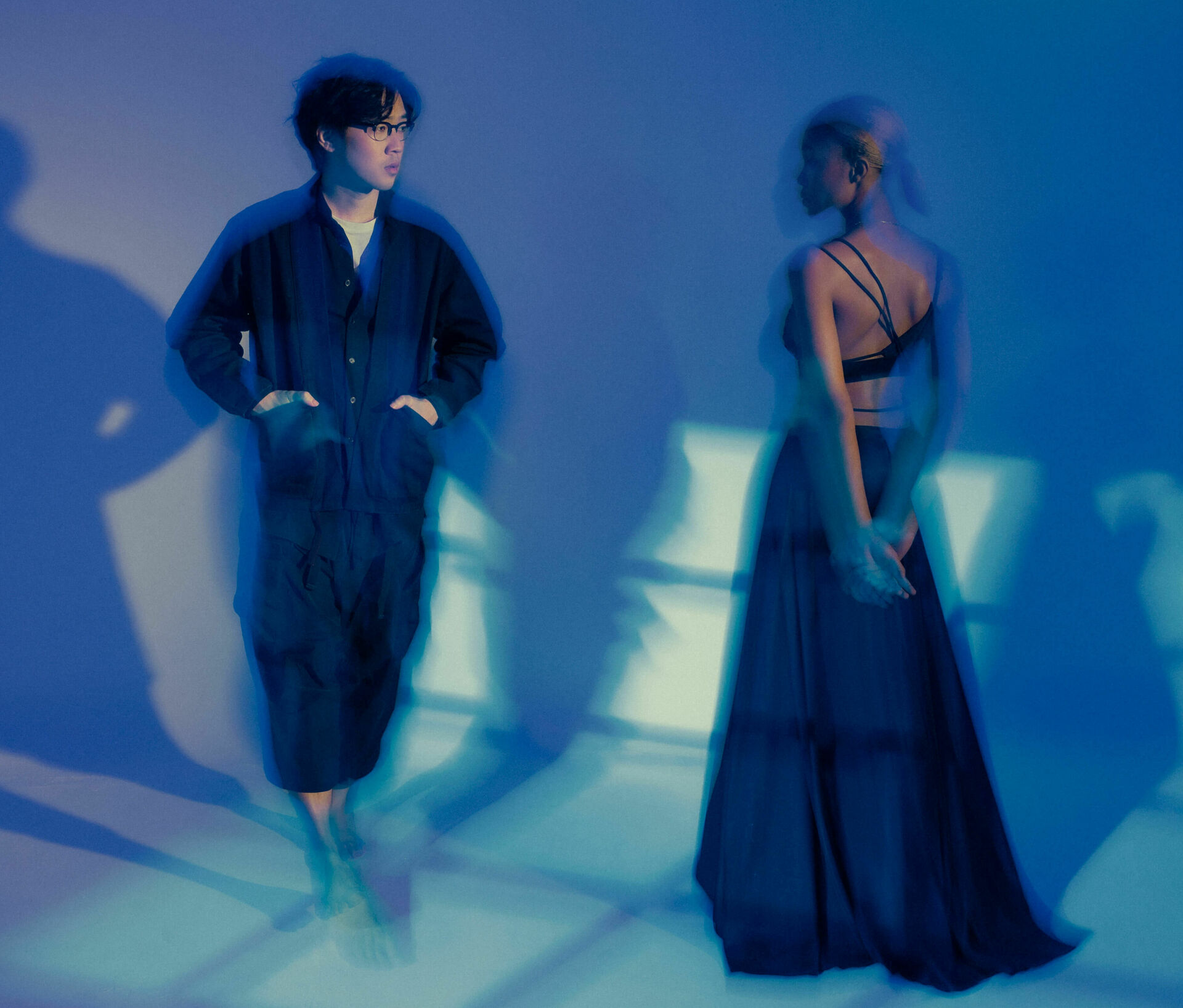 Credit: Vivien Tan
Was the reception to the song what you had expected?
CHARLIE: Yeah, so far, so good. We got to perform in London as well, which is really fun. That's for London Tech Week, we got set up to showcase and talk about the DAO and do some little showcases. So it was cool. We're just happy it's out.
How do you think having more collaborations like yours (between an established artist and a rising one) can benefit the music scene in Singapore?
CHARLIE: Any form of collaboration, when done well, with this mutual respect for each other, regardless of one's following or profile, is great. For us, we also want to look beyond Singapore. It's something that The Great Wave is working on — we're trying to get our artists here to collaborate with others outside our circle. The network effects, the cross-pollination of audiences, that's how we can try to get our seed and plant it elsewhere through these collaborations. If overseas artists are also incentivised through new listeners, then it's a win-win for everybody.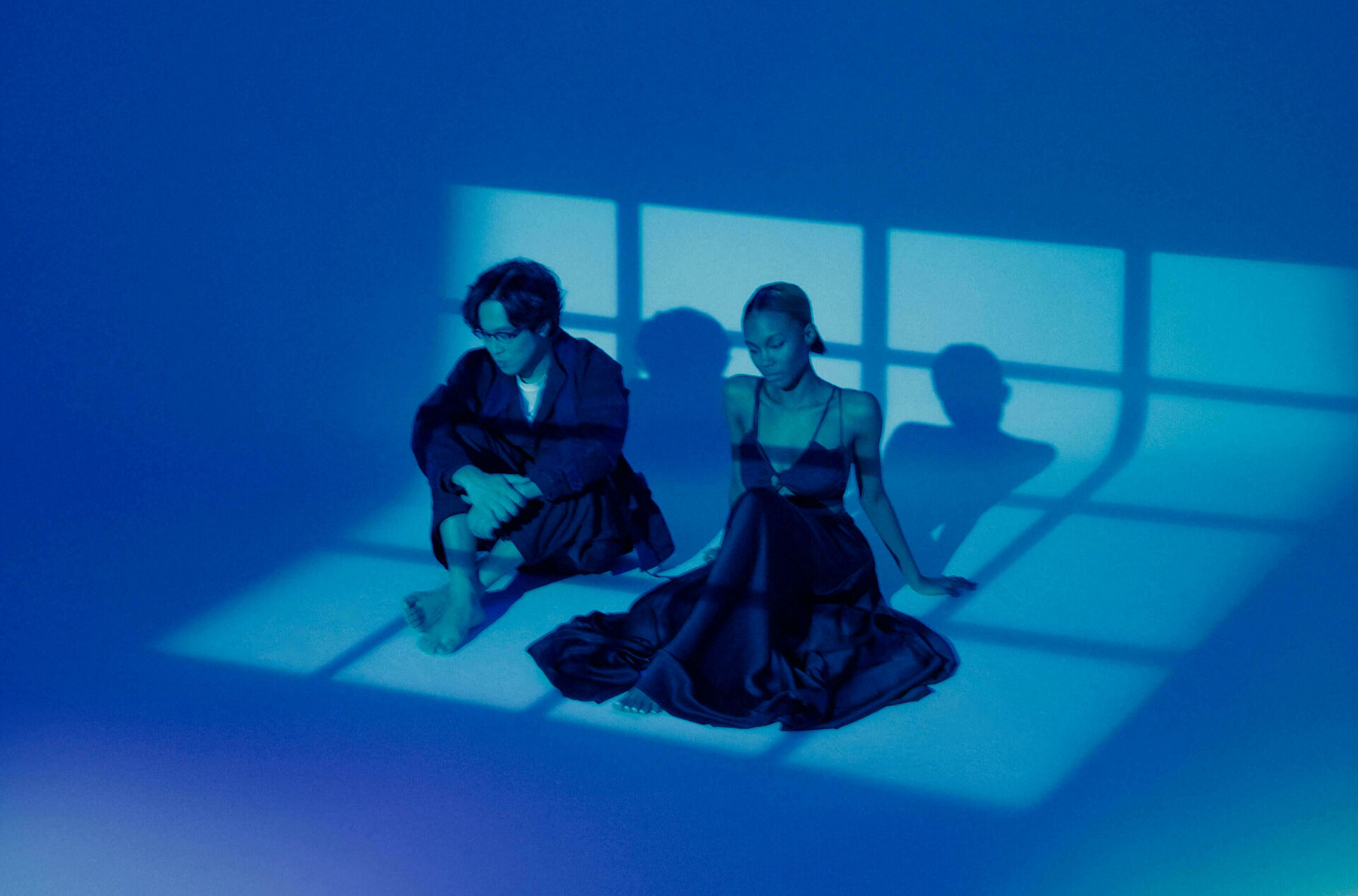 Credit: Vivien Tan
"I'm not saying we have all the answers or claiming that it's going to fix all those problems, but it allows for small windows of disruption and [opportunities to get back] some agency to try something different."
Let's talk about The Great Wave. How did it come into existence? What made you realise that it was the right time to launch such an initiative in Singapore?
CHARLIE: I'm not sure if there's ever a right time. You can never really predict these things. For me, that was just an opportunity to work with the right team. There's also a team of developers who can secure the back end of things. There's a team of industry professionals that could come on board to help media partners and whatnot. Everyone's looking for alternative ways of navigating the music industry and alternative ways of coordination, finding new ways to survive, you know, to get funding, and also trying to get more ownership of work without all the opportunity costs. We all know how broken the music industry can be, right? So it's more of just like, "Let's just try and see what we can do with what we have right now." I'm not saying we have all the answers or claiming that it's going to fix all those problems, but it allows for small windows of disruption and [opportunities to get back] some agency to try something different. And if it helps provide opportunities for artists, then I think it's worth a shot. 
Having seen the advantages of being part of an artist collective DAO, what would you say to local artists who are still hesitant about giving this alternative model a chance?
KEYANA: With the way that Charlie has gone about everything, it's quite evident that he wants to protect the artists and he's quite honest about everything. There's no contract and everything is quite project-based. I don't think there's much to be hesitant about. On the NFT (Non-fungible Tokens) and cryptocurrency side, I can't speak too much because I don't know enough, but on the, I guess, emotional side, or just the decision to kind of work with a DAO or be part of a label with such a system? I definitely think that it's very beneficial.
CHARLIE: I think it's good to be cautiously optimistic. In this space right now, it's kind of the wild west. And I think we've set it up in a way that there's very little risk to artists. It's just their work and time. And the fact that they are getting paid and given equity in a project. We set it up in a way that empowers artists as much as possible. But it's also up to us to take ownership of it and see what we can do and grow this as a community, network, and brand.
With crypto and Web3, I'm not sold on a lot of things when it comes to a lot of these promises. I do think that some parts of it are useful — the transparency, the open source nature, the ability to deploy equity and ownership of the network and the project. It's good to be hesitant. Keep reading about it. Read the critique, also critiques of the critique, you know, because a lot of the stuff that's out there is also tied to the deeper and bigger issues of how things work in the world. So how do we transition? How do we dismantle systems and move to different ways of governance?
---
Listen to 'trade my heart' and leave it a review here. 
---
This interview has been edited for brevity and clarity.
---