The differences between Haneri's 2007 song, 'Doll' — which she recorded under her real name, Daphne Khoo — and her latest project, 'Waiting on You', are instantly noticeable.
The former, taken off the Singaporean singer-songwriter's debut album Desperate, is a pop-rock track that oozes with the youthful energy that had become synonymous with her at the time of its release. The latter, on the other hand, is a full-on electronic track produced by French producer Duumu that features Haneri's vocals.
But to only treat the two songs as markers of the Haneri's transition from one genre to another would be to ignore the incredible transformation that she underwent between them. 
'Doll' was released three years after the singer-songwriter finished the inaugural season of Singapore Idol in fourth place. In 2011, she flew over to the United States to study music at Berklee College of Music. It was also during this time that she battled and overcame cancer.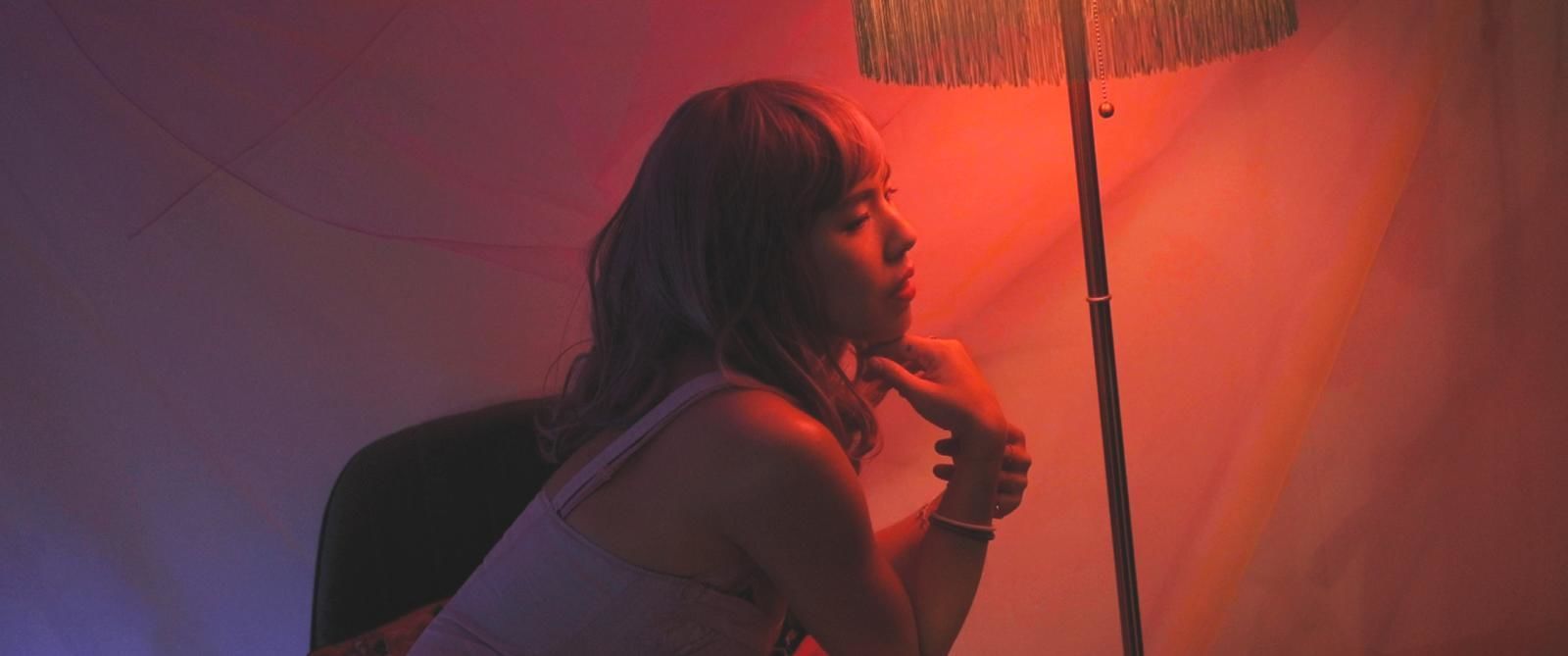 Following her graduation, she returned to Singapore for a while before relocating to Los Angeles to further her music career. In 2017, the songstress emerged from her chrysalis under her new moniker, and has since gone on to release a number of singles as well as an EP, titled "Milliona".
Now in the 17th year of her career, Haneri is shining brighter than ever, and has teased even greater things to come through her collaborations with Vietnamese DJ Hoaprox on 'Brighter Side' and Duumu on the aforementioned 'Waiting on You'. 
In an interview with Hear65, Haneri talked about her latest projects and reflected on her journey as an artist.
---
Hi Haneri! You've already released two songs this year with Hoaprox and Duumu. How did those collaborations come about and what was it like working with these artists?  
Actually, both releases are because of Stephen from Monstercat who introduced me to Duumu and pitched the Hoaprox track to me. When I got into the session with Duumu, he had already sent me the track that he and Majent had been working on. I fell in love with it and the topline came out so naturally. It was one of the easiest writing sessions I'd had in a while.  
Let's talk a bit more about your song with Duumu, 'Waiting on You'. What was your thought process behind it'?  
2020 was a tough time for everyone and I spent so much time reflecting on what my heart had been wanting and how much that changed during the pandemic. The track made me think about the nights I have experienced that have changed my life. I realised that there were things I had been waiting for that were just a waste of time. Love is a beautiful adventure that should be easy, and this song was me writing about myself, without even really knowing it.
Did you learn anything new about yourself, musically and personally, while writing 'Waiting on You'?  
100%! It was one of those songs that I wrote really quickly, the lyrics were actually just placeholders because it was going to be a short session but what I was writing about slowly turned out to be something I was really connected to and thinking about a lot at the time.  
The music video for the song is quite an unconventional one. Can you tell us more about how it came to be?  
I think it's a concept many people have gotten accustomed to in the new normal. Basically, Duumu and Majent made the track a world apart, communicating mostly over the internet, and when I came in after the final vocals were recorded, Duumu went home for the holidays and we were all apart. So during a zoom call, while we were talking about the track, we figured, why not make the music video a zoom call since that's how most of the track came about! We all thought it was a cute idea and we hope you do too!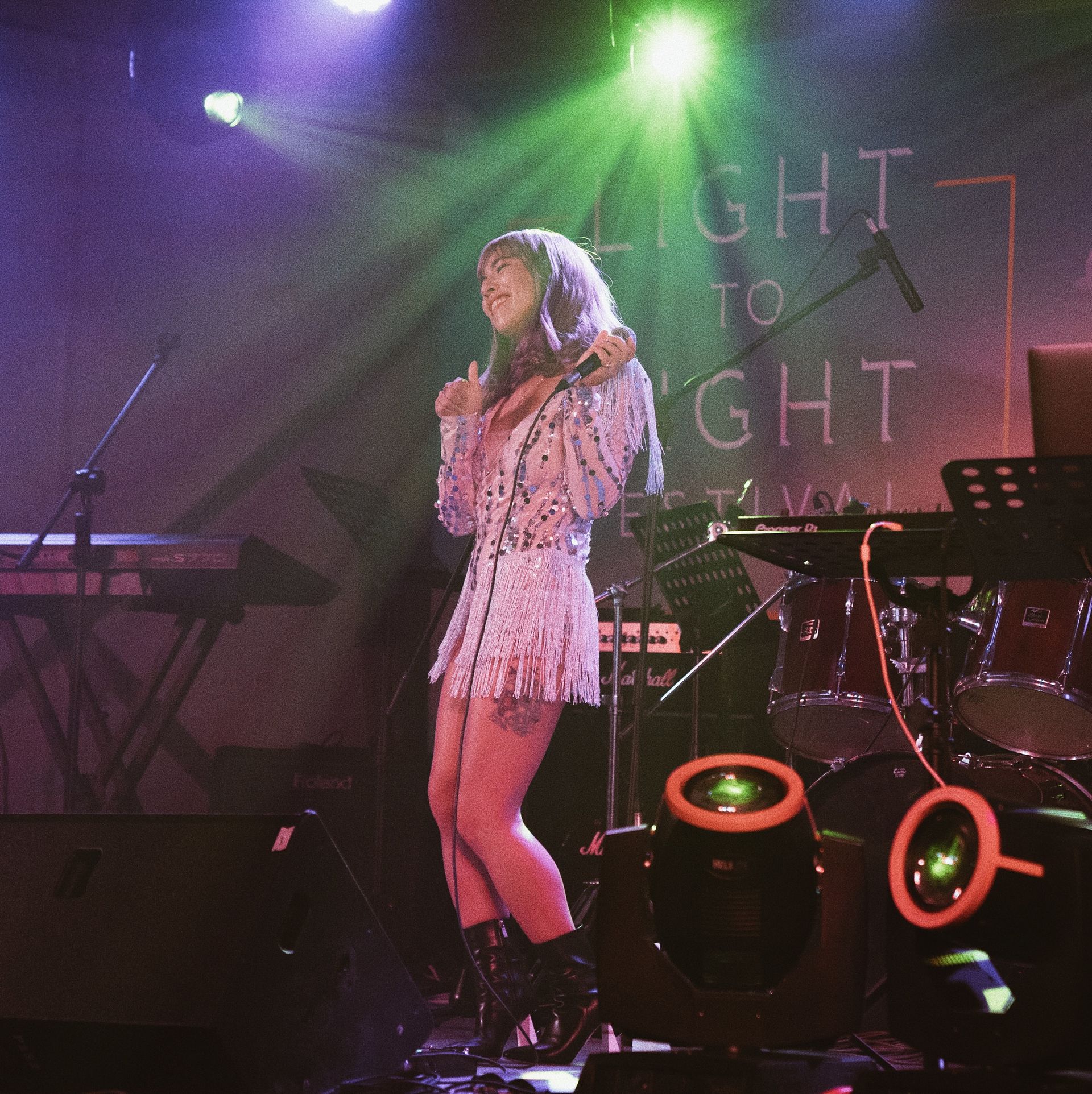 Haneri performing at the Light to Night Music Festival in Singapore in 2020.
You moved back to Singapore in 2020 after spending some time in the US. Looking back, do you think it was the right decision? 
I believe everything happens for a reason and I've always been one to go with the flow. When I was younger I might have been a bit more of a planner but with the way my life has gone, planning for the unexpected is always a better move. I miss my friends in the States but I've also found really incredible people here that I wouldn't have gotten close to if I hadn't moved back.  
It has been nearly 4 years since you started releasing music as Haneri. How has this new persona of yours grown in this span of time?
It's crazy to think that I took on a new alias 4 years ago and [about] everything I've done since then. But I also know it took a really long time making that decision and trying to figure out what I wanted my professional alias to be like, look like, sing like, and write like. It was a huge process and I'm grateful I took the time. Haneri has evolved much like my artistry as Daphne Khoo, but I think it's a more mature growth and I'm forever grateful to everyone who has contributed to it.  
Before you took on the name "Haneri", you performed under the name "Daphne Khoo". Does your old persona still surface from time to time when you're writing songs, or is it something that you've left behind completely?  
I think any time I pick up a guitar and perform, I'm Daphne Khoo again. There's no denying the difference in tone, in the storytelling, posture, and even clothing. 
You've come such a long way since your career began. If you could go back in time and speak to your younger self, what would you say to her?  
Woah. I would try to tell her a ton of things haha, but mainly, "Don't be so mean to yourself. Be patient and be kind, not just to the people around you but to yourself. There's a long road ahead. Don't. Give. Up." 
 

 

View this post on Instagram

 
What kind of advice would you give to those who are hoping to carve out careers for themselves in the music industry
Don't do it unless you really truly love it, because you'll be doing it for yourself and many obstacles will come your way. But if you LOVE making music, then you'll keep going, and you'll make friends who will help you — make sure you also help them. No one is you or like you. Who you are and how you perform your gift is completely unique. Don't let anyone tell you differently. Also — practice. A LOT. 
What can your fans expect from you in 2021 and beyond?  
That's a great question. Honestly, I have no idea. I'm working on an album, a mini-documentary/podcast, a book, and a musical. Let's see which one comes out first! 
Stream Milliona and review it here.
---
---