Much has changed within the music industry in Singapore since the COVID-19 pandemic struck in early 2020.
A quick browse through your favourite streaming platform will show that a number of projects were released between the beginning of last year and March this year. These works continued breathing life into the local music scene when it needed it the most and brought a sense of joy and comfort to Singaporeans who were going through a really rough year. 
Unbeknownst to many, however, is that the artists behind these albums had to contend with the changes brought about by the pandemic and leap across various hurdles to bring music to their fans. Today, their completed projects serve as a testament to their resilience and commitment to their craft.
Hear65 spoke to several homegrown artists to find out how they put together and released their albums amid the pandemic. 
---
Adapting to changes during the production process
For artists such as NAT健豪, not being able to have in-person recording sessions with his production team was one of the main obstacles that he had to navigate around in order to complete 起飛了 (Till I Let You Go), an album that had been in the works since 2016. 
"Due to social distancing restrictions back in April-May 2020, the vocals for one of my album's songs, '多想出去走走 (I Miss You So)' had to be recorded entirely from my home studio, before sending it over to my producer to mix and master. This was an entirely eye-opening experience for me," said the singer-songwriter.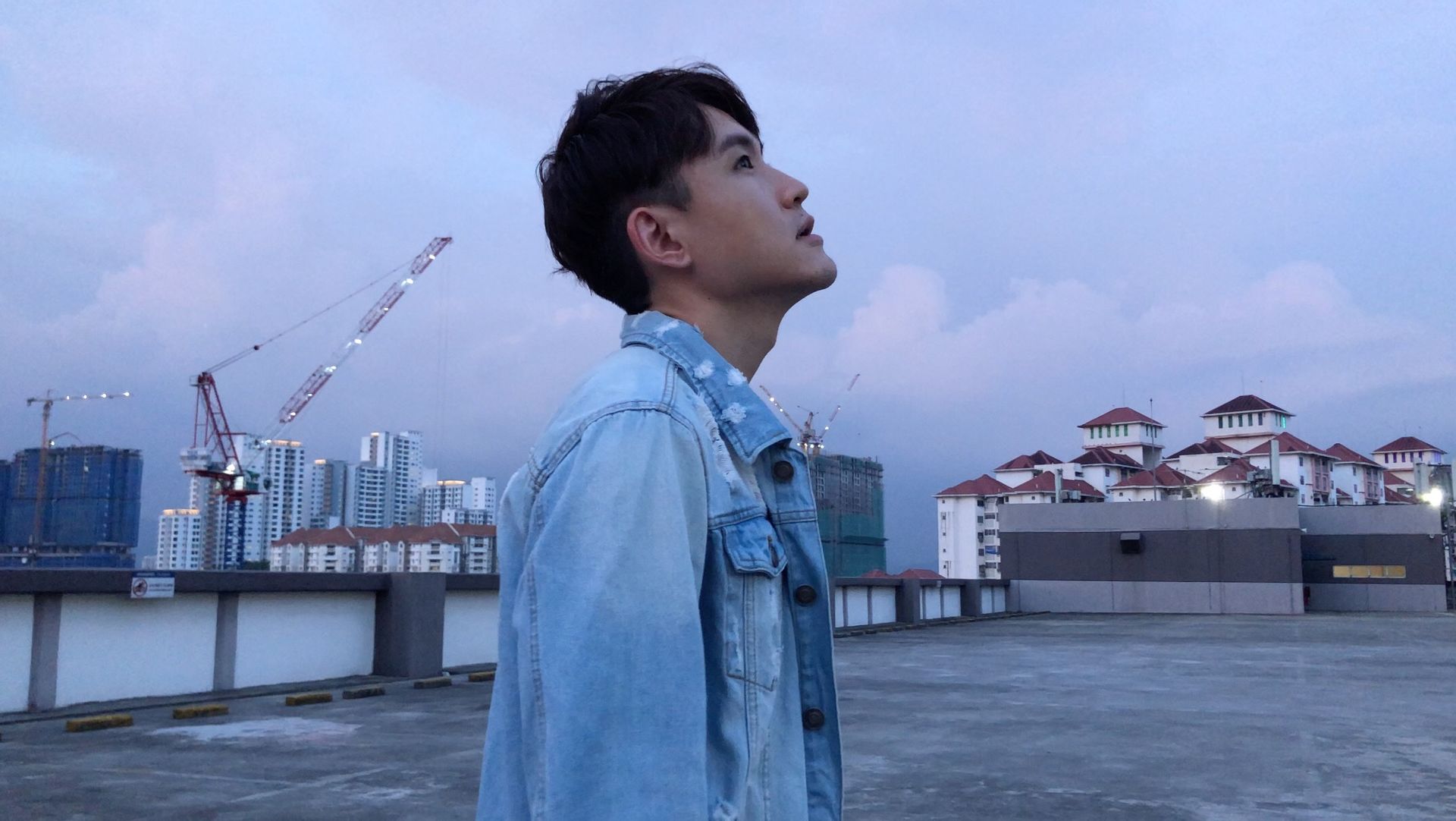 Singer-songwriter NAT健豪 (Photo credit: NAT健豪)
Similarly, local dream pop outfit Subsonic Eye and indie pop trio Absence! were forced to put recording their albums on hold as soon as COVID-19 arrived on Singapore's shores. However, as they were already accustomed to producing music remotely, it was just a matter of adapting their production schedules to maximise efficiency.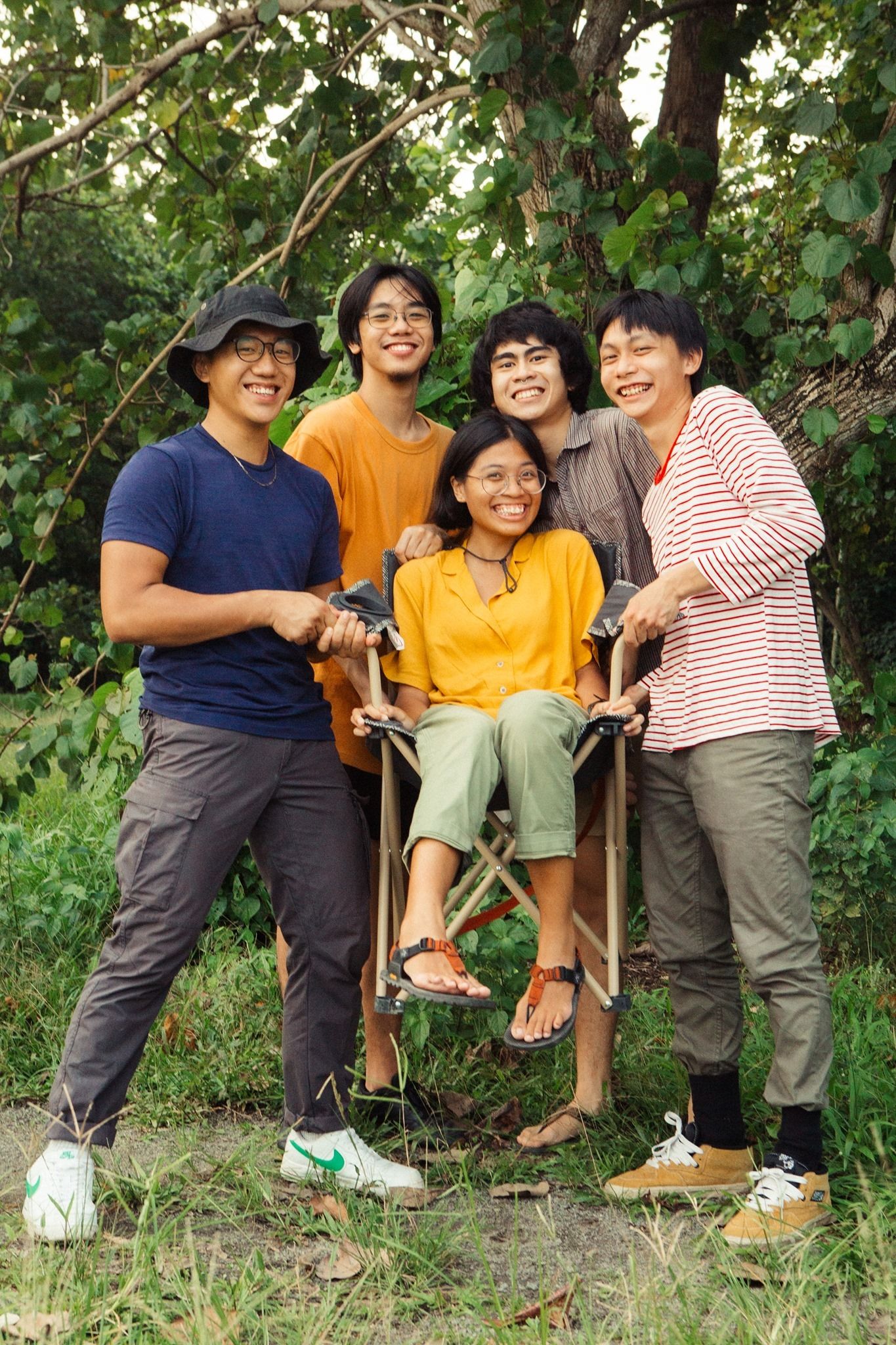 Dream pop band Subsonic Eye (Photo credit: Subsonic Eye Facebook)
Subsonic Eye finished writing the songs on their Nature of Things album right before the circuit breaker measures were implemented last year. Daniel Castro Borces, the band's guitarist, recounted: "By then all the recording studios were temporarily closed. I didn't want to waste time waiting around, so we just focused on what we could do at the moment. I just kept relistening to phone recordings of our jams to see how the songs could be improved, and over Zoom and Telegram, we discussed and planned the artwork, music video stuff, and release schedules."
"I didn't want to waste time waiting around, so we just focused on what we could do at the moment"
Absence!, too, chose to focus on what they could do when their plans to record their 2021 project Difficult Conversations were temporarily halted. 
"In the case of 'Green Light', I'd sent other members the demo, and Aida (the group's frontwoman) had come up with some lyrics to it. We wanted to meet up to discuss further but the pandemic began, so we just individually worked on sections of the song; I worked on the arrangement and Aida wrote more of the lyrics. The only thing left was to record and put everything together, but since we couldn't meet up, we just waited until we could since we had settled everything else," shared Luke, the band's percussionist.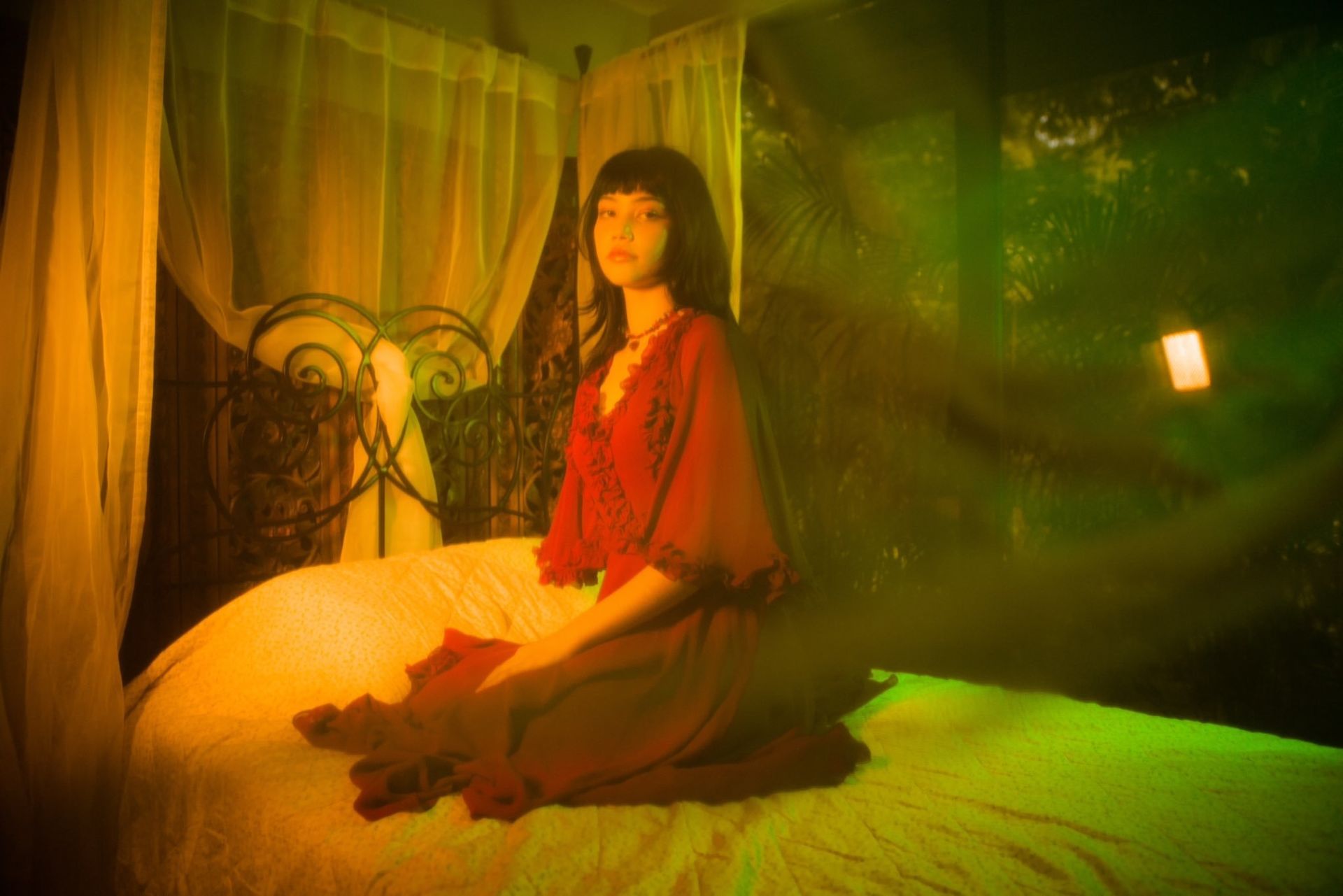 Singer-songwriter and producer Shye (Photo credit: Shye Twitter)
Like Subsonic Eye and Absence!, homegrown bedroom pop singer-songwriter and producer Shye did not have much difficulty making music remotely. However, she did experience a "long-drawn creative block" while working on her debut album, days to morning glory.
She recalled: "It was hard to stay inspired while being cooped up at home and feeling disconnected from people and everything."
Despite this, Shye, who wrote, produced, and mixed the album, was able to find a silver lining amid the pandemic. She said: "I had the extra time and space to work on a number of pieces that were here and there and realised I did have enough material for an album. I just thought I'd give it a shot and tick it off my bucket list. I'm happy I did it."
---
Finding solace in music 
The works of artists often reflect their states of mind as well as how they view the world around them, and this holds especially true for some albums that were released amid the pandemic. 
NAT健豪 and Shye, for instance, were influenced by the anxiety and sense of unease felt by many around the world while working on 起飛了 (Till I Let You Go) and days to morning glory respectively.
To offer his listeners some comfort during a dark time, the former penned a song to assure them that they were not alone. "'多想出去走走 I Miss You So' was written during the pandemic, with the hopes of providing solace to people stuck within the confines of a pandemic," he shared.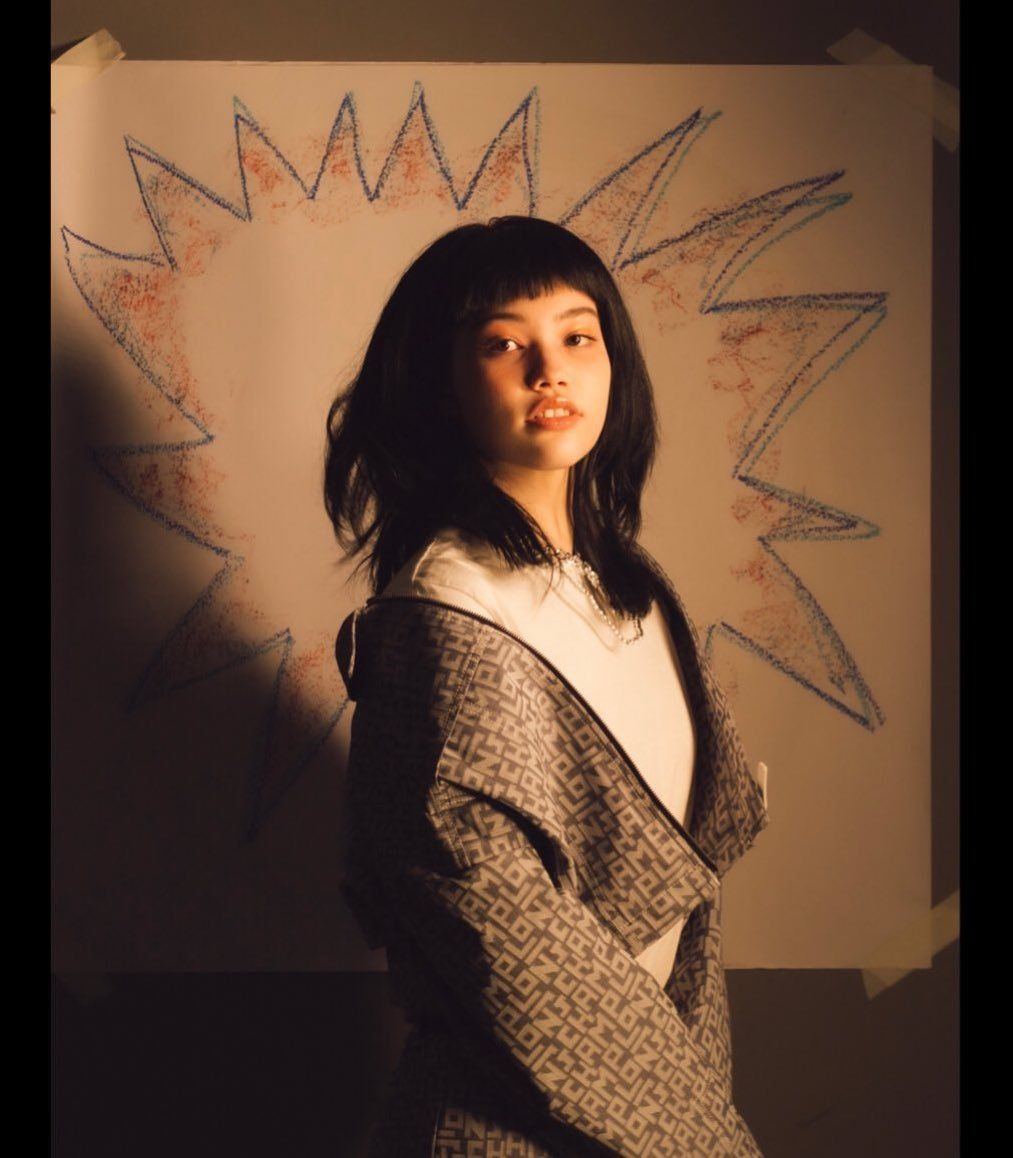 Shye (Photo credit: Shye Twitter)
While Shye did not make a conscious effort to write songs about the situation around the world, she found that some of her thoughts and feelings had seeped into her music while working on her album. 
She explained: "Because of the situation and the time I was writing it in, the emotions I felt were unconsciously translated into the lyrics and instrumentals. I had plenty of time to reflect on what stage in my life I was at. I wanted the album to be my mouthpiece for my thoughts and feelings, something that I've always been a little hesitant to do."
"I wanted the album to be my mouthpiece for my thoughts and feelings"
"It was created during a time when everyone was also feeling vulnerable in one way or another so in a way, I hope the album shows we are not alone in fighting our battles. The main theme of the album is growth and staying hopeful for better days ahead. To remember to get better, not bitter," Shye added.
Meanwhile, Subsonic Eye and Absence! noted how the tracks on their albums, interestingly, took on new meanings once people began interpreting them in the context of the pandemic. 
For Daniel, it was a "cool" coincidence that Nature of Things' themes, which were conceptualised long before the outbreak of COVID-19, resonated with how many were feeling last year.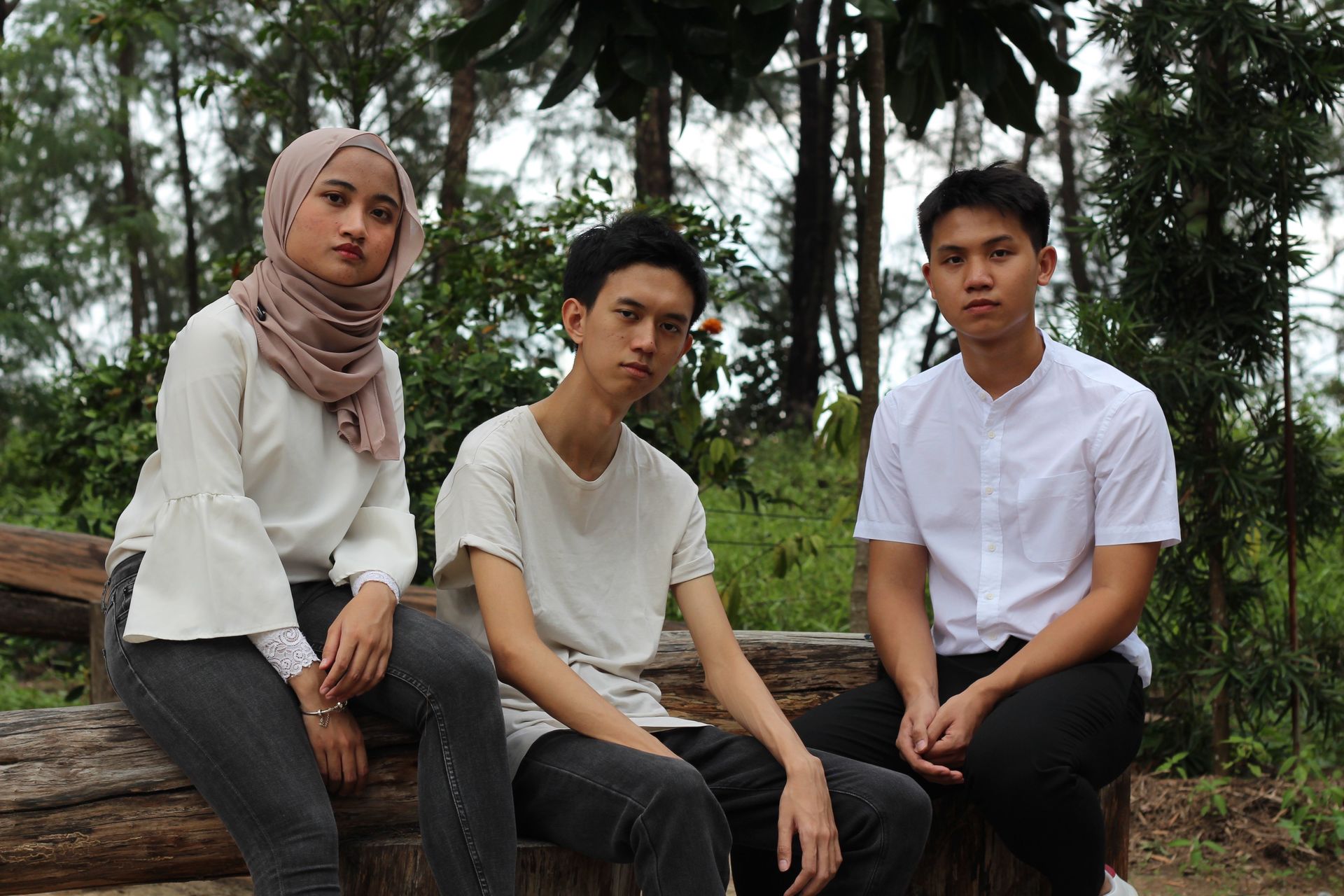 Indie pop trio Absence! (Photo credit: Absence!)
"We hope that our listeners will find some solace in relating to something in our album"
Absence! received a similar reception to Difficult Conversations.
The band's lead guitarist, Ryan recalled: "I guess it must've been sheer timeliness or just coincidence because people have been having more difficult conversations as a result of the pandemic - the uncomfortable closeness we've had to those we were forced to interact with and the unsettling distance from those we've been separated from. That's the difficult truth, and the thing is that we're not alone in feeling these things. We hope that our listeners will find some solace in relating to something in our album."
---
Going digital for promotions
The work of artists goes beyond just putting together albums. Once their projects have been assembled, artists are responsible for ensuring that they reach listeners. Traditionally, the best ways to accomplish this are by promoting new material at album launch events, performing at concerts, and even going on tours. However, with COVID-19 still at large, in-person events such as the aforementioned ones have had to be scaled down or even cancelled. As a result, artists have had to look for alternative ways to reach out to their listeners. 
R&B trio brb., who have sizeable listener bases in countries such as Thailand and Taiwan, had to call off their plans to promote their debut album, relationsh*t, at international concerts and festivals last year. To make up for this, the group worked closely with their international PR partners to promote the project and established an online presence for themselves.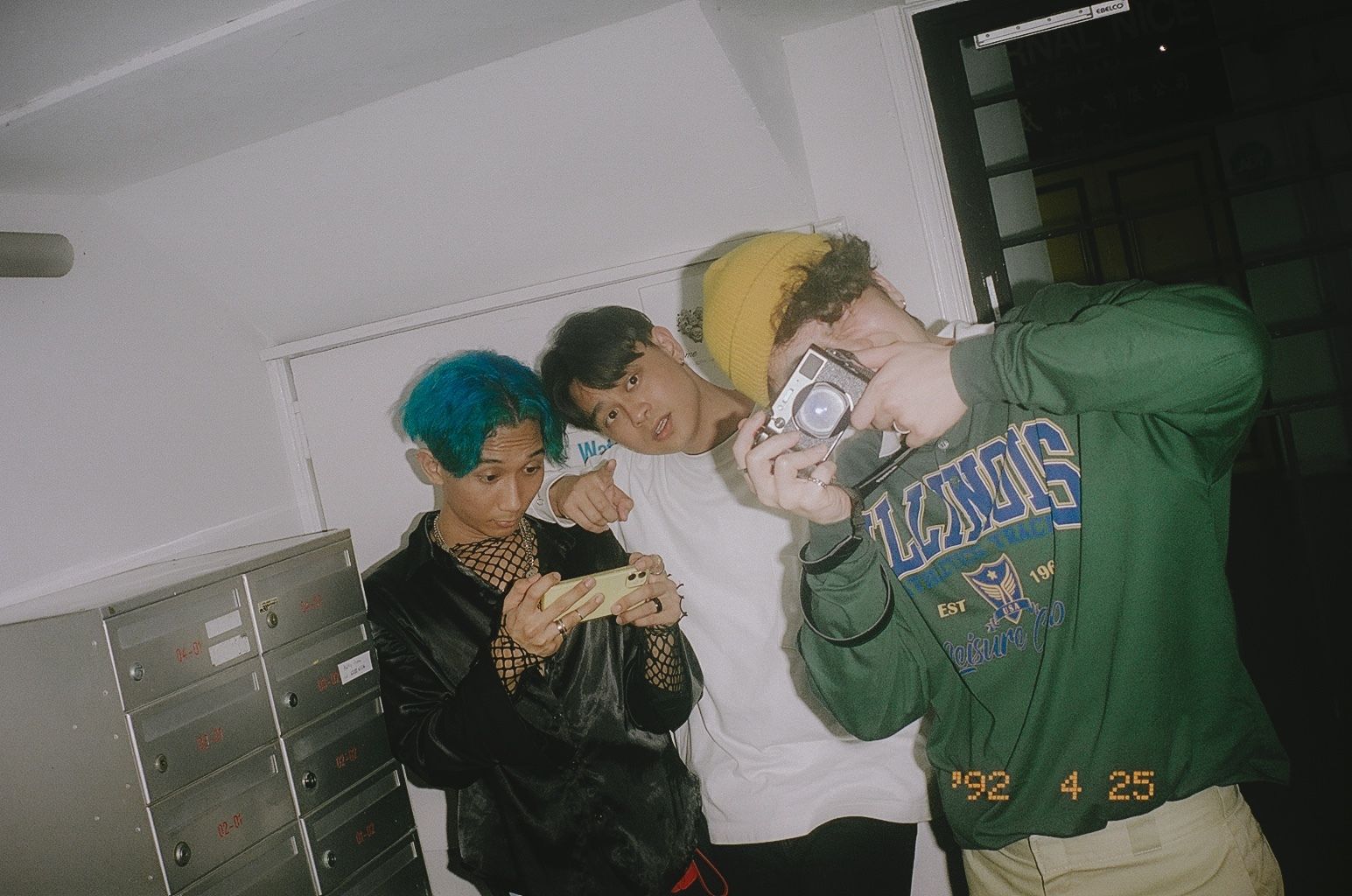 R&B group brb. (Photo credit: brb.)
"That (sizeable audiences in international markets) in and of itself isn't enough to secure placements or articles. We're still in the midst of figuring things out ourselves. But we have found that social media has been a great connector and we managed to reach out to fellow musicians and industry professionals to get conversations started. And we hope that these efforts will bear some fruit in the near future," said brb. collectively. 
Similarly, NAT健豪 stayed connected to his listeners and kept them in the loop about 起飛了 (Till I Let You Go) through social media. Additionally, he and his team used Google Forms and postal mail to facilitate the ordering and delivery of physical copies of the album.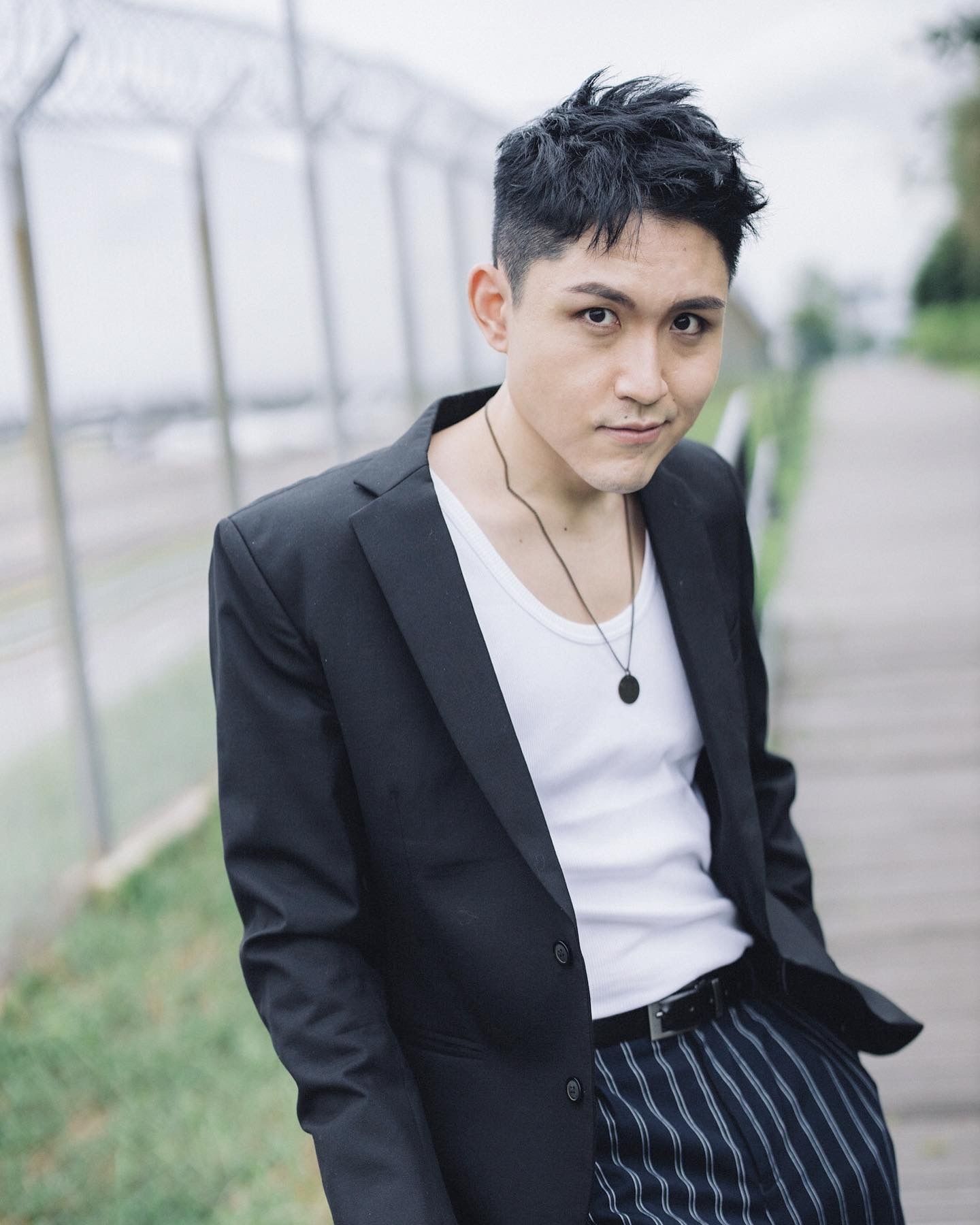 NAT健豪 (Photo credit: NAT健豪)
While Shye was initially disappointed that she was not able to hold a proper album launch for days to morning glory, she was able to find joy in the virtual event that she organised to celebrate the project's release. 
She shared: "I had a small listening party over Zoom with about 40 people instead. I think that worked out great, it was personal, memorable, and fun! It was obviously not the same as playing the songs live where I could see them in person, but I did what I could in light of the situation. I'm just glad I was able to at least do something!"
---
Lessons for the future
While the COVID-19 situation in Singapore has seen significant improvements over the past year and in-person events have been allowed to resume, there is much to be learnt from this episode. 
For brb., adaptability and resourcefulness are two traits that musicians must develop if they wish to survive unprecedented events such as the pandemic. 
The group explained: "The majority of us Singaporean musicians have heavily relied on events and shows to get by and even fund our music. But now we have been forced to adapt. An artist's royalties and streaming income are very important. And it's crucial that we learn how to make a sustainable career with the right revenue models."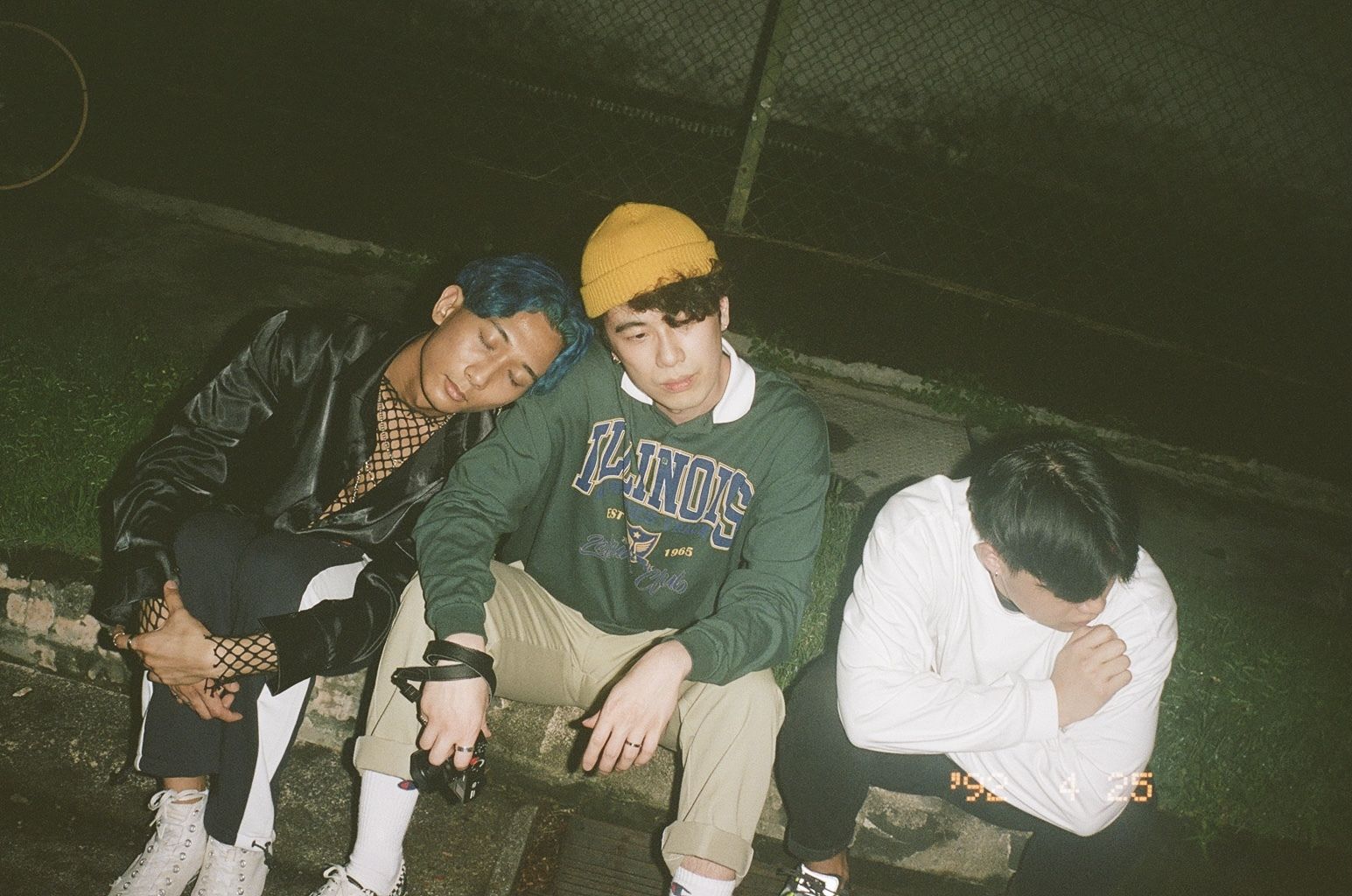 brb. (Photo credit: brb.)
NAT健豪 stressed the importance of broadening one's skills and being tech-savvy. He proposed: "Pick up new skills that will aid us in the music-making and innovation process, such as picking up new instruments, learning how to conduct live streams, or learning more about gadgets that we may use. This is especially important for independent artists who may want to continue earning some income in the meantime to fund their next project."
Daniel concurred with NAT健豪, adding that artists should "focus and what [they] can control rather than lament on what [they] can't".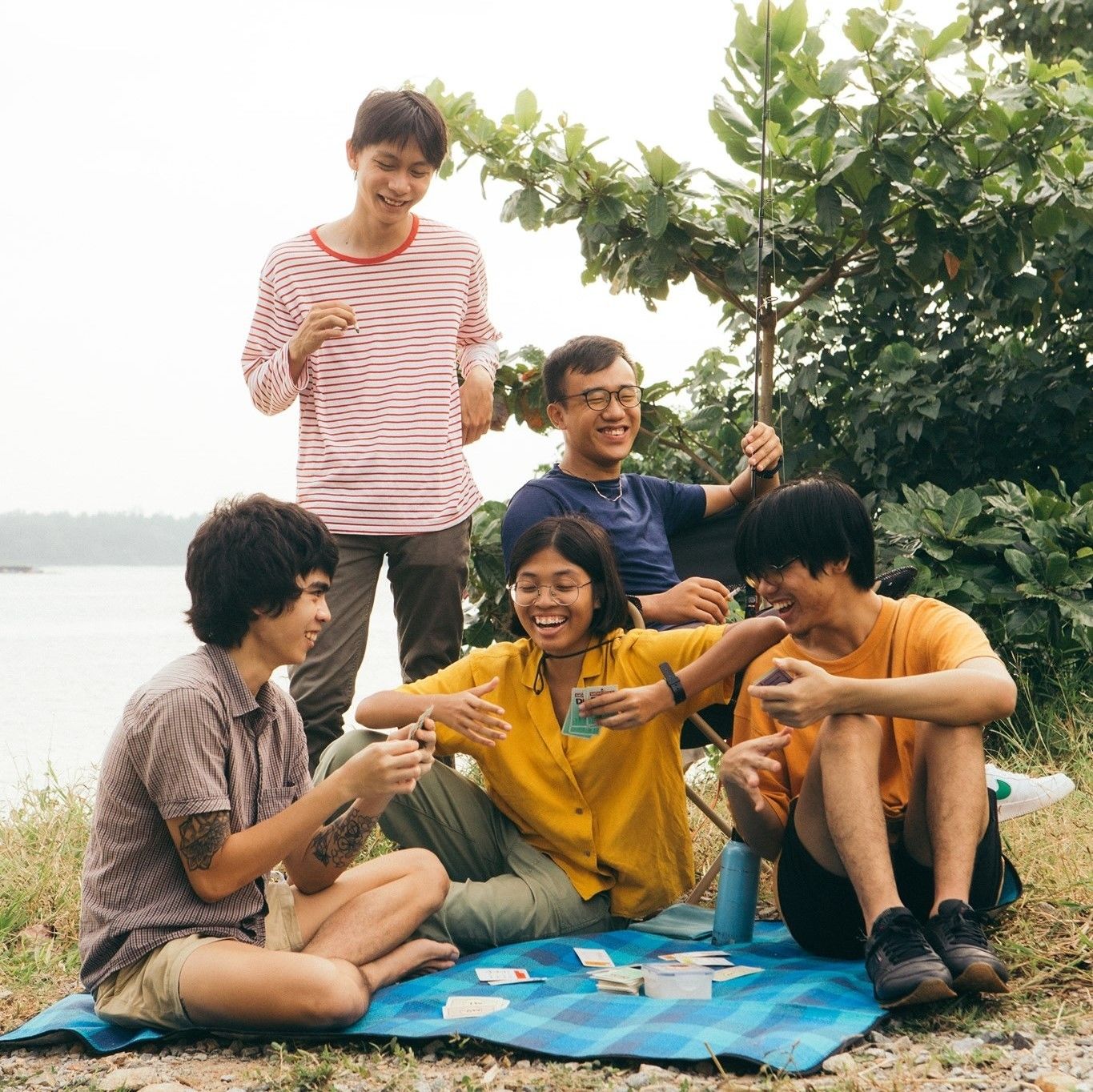 Subsonic Eye (Photo credit: Christopher Sim)
"Even if it seems impossible, you really don't know if you never try"
Shye added that it is important to have the right mindset when faced with challenges.
She shared: "Be open to learning and trying new things. Even if it seems impossible, you really don't know if you never try. Being independent is also a key factor. At the end of the day, the onus is on you to work on yourself and get things done instead of waiting around."
"If I had waited around, maybe I wouldn't have put out the album or be making music in the first place!"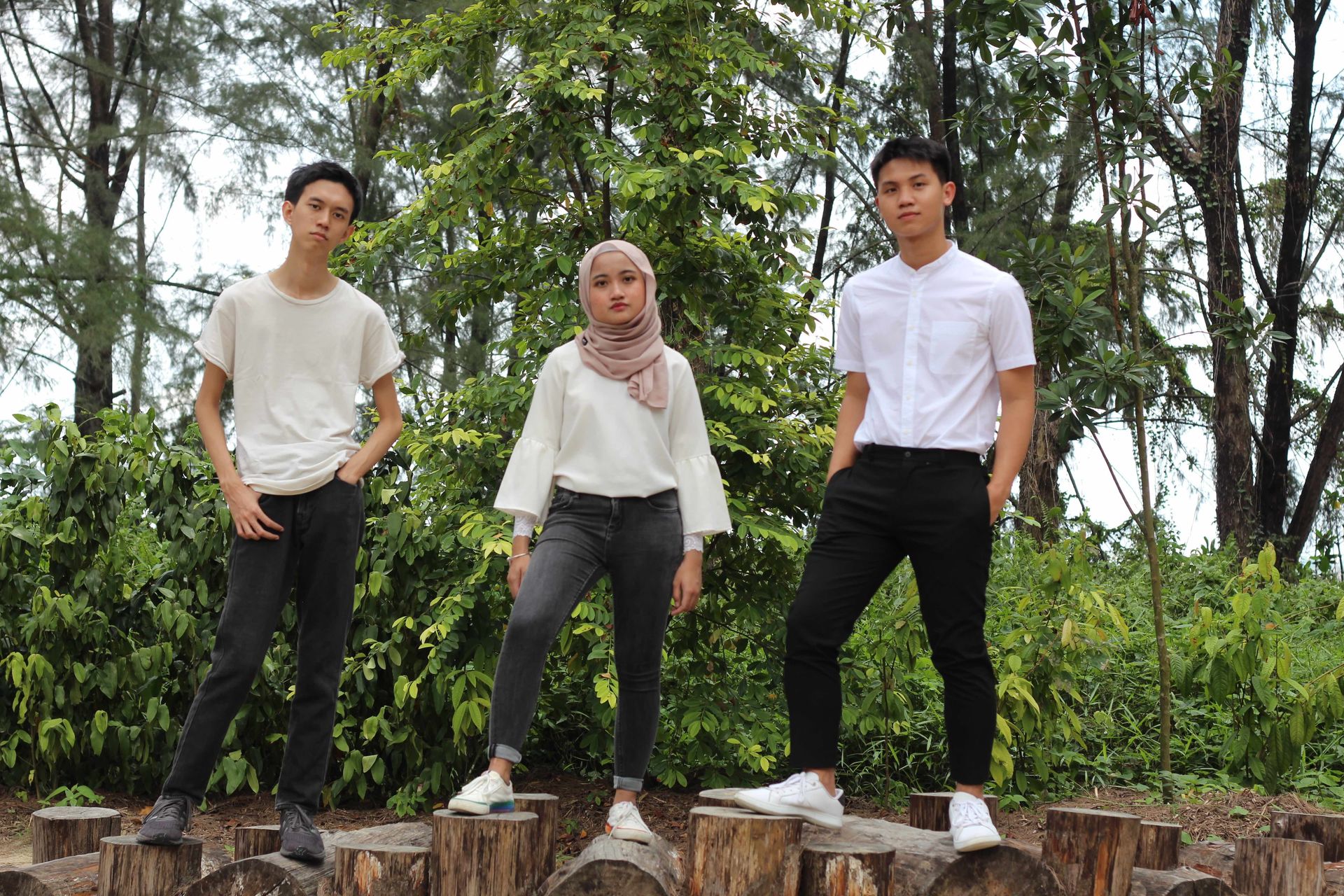 Absence! (Photo credit: Absence!)
"Not finishing what you started doesn't make you less of a creator"
Absence!'s frontwoman, Aida, urged musicians to equip themselves with "healthy ways of thinking" when faced with difficult situations and offered a word of comfort to those who are struggling to make music.
"In situations where it's difficult to put out music, I think the most important thing is remembering that it's okay to make incomplete stuff; not finishing what you started doesn't make you less of a creator and you still learn a lot from it," assured Aida.
Stream NAT健豪's 起飛了 (Till I Let You Go) here:
Stream Subsonic Eye's Nature of Things here:
Stream Shye's days to morning glory here:
Stream Absence!'s Difficult Conversations here:
Stream brb.'s relationsh*t here:
---
---