Ambitious, driven, and persevering — these are the traits that 10 remarkable women from Singapore on this list have in common. 
Dedicating their careers and even lives to pursuing their passion for music, they have knocked down barriers, broken new ground, and championed their respective art forms to become role models for both women and men in Singapore.
This International Women's Day, we celebrate these individuals and their invaluable contributions to music. Through their achievements, they have unlocked a world of exciting possibilities for the future generation and shown that it is indeed possible to accomplish great things once you set your mind to it. 
Here's to the dreamers, the trailblazers, and the irreplaceable female leaders from Singapore. 
---
Stefanie Sun
(Credit: Stefanie Sun, Facebook)
Stefanie Sun accomplished her first major feat just a few months after bursting onto the scene with her self-titled debut album, Yan Zi, in 2000. In December that year, she became the first Singaporean artist to perform at the National Chiang Kai-Shek Memorial Hall in Taiwan, a venue that had up till then only been graced by Cantopop legend Jacky Cheung and Taiwanese singer A-Mei. Stefanie was forced to take a year-long break from music in 2003 after suffering from burnout, but she emerged from her hiatus in 2004 stronger than ever with the release of Stefanie. With her seventh studio album, the Mandopop sensation went on to secure a spot in the history books by becoming the first Singaporean artist to take home the coveted Golden Melody Award for Best Mandarin Female Singer.
---
Lynette Seah Mei Tsing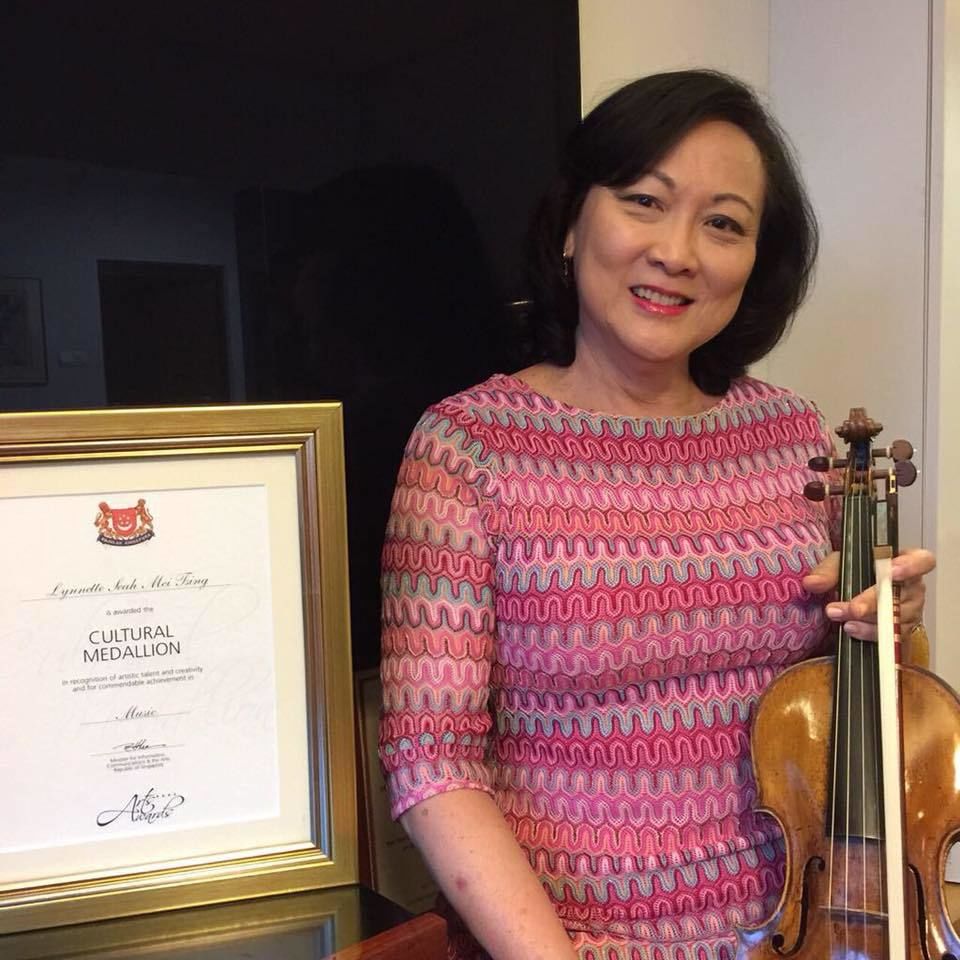 (Credit: Lynette Seah, Facebook)
Cultural Medallion recipient Lynette Seah Mei Tsing's journey with the Singapore Symphony Orchestra (SSO) began in 1979, when she joined as one of its pioneering members. After being appointed as the SSO's acting concertmaster, the celebrated violinist, who was only 22 back then, oversaw the development of the ensemble in its initial months and was responsible for expanding its lineup. In the years that followed, Lynette rose to become the SSO's co-concertmaster, a position that she would hold on to until her retirement in 2019. Under this appointment, she interpreted the conductor's vision for the orchestra and guided musicians during performances and rehearsals. Even though she is now retired, Lynette was a stalwart of the SSO who played an instrumental role in its growth over the years. 
---
Lynn Nawee, Ginette Chittick, and Siti from Psycho Sonique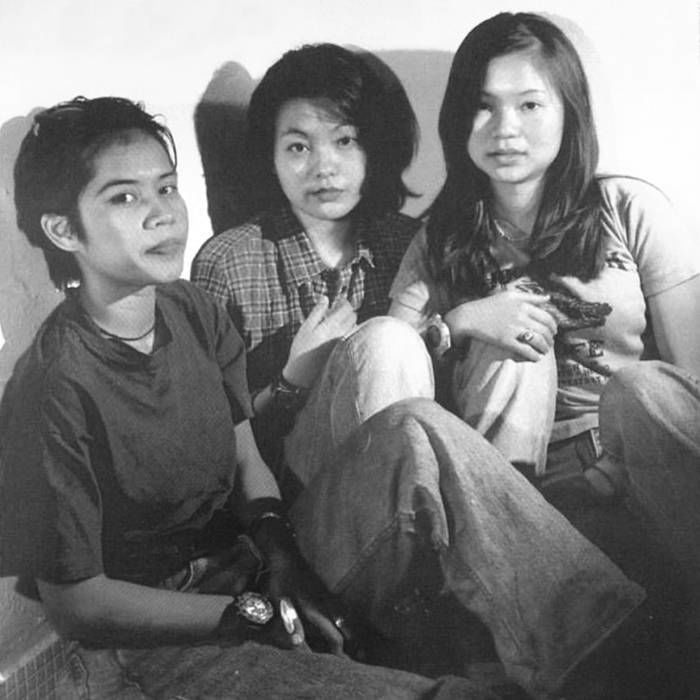 (Credit: Vanilla Thunder Records and Alfie Lee)
Singapore's punk scene in the early 90s was dominated by male bands, but Lynn Nawee, Ginette Chittick, and Siti were determined to change that. In 1993, the trio came together to form Singapore's first all-female punk band, Psycho Sonique. In the years following their formation, the band released a number of memorable punk tunes, performed at The Substation (a venue that every band in the 90s dreamt of playing at), featured in a couple of compilation albums, and even gained fame in Malaysia. Although it has been years since Psycho Sonique went their separate ways, the legacy that they have left behind will continue to inspire female artists in Singapore to challenge pre-existing norms and push for their voices to be heard. Today, Ginette is still active in the local music scene. and currently fronts the indie rock band Astreal. 
---
Sushma Soma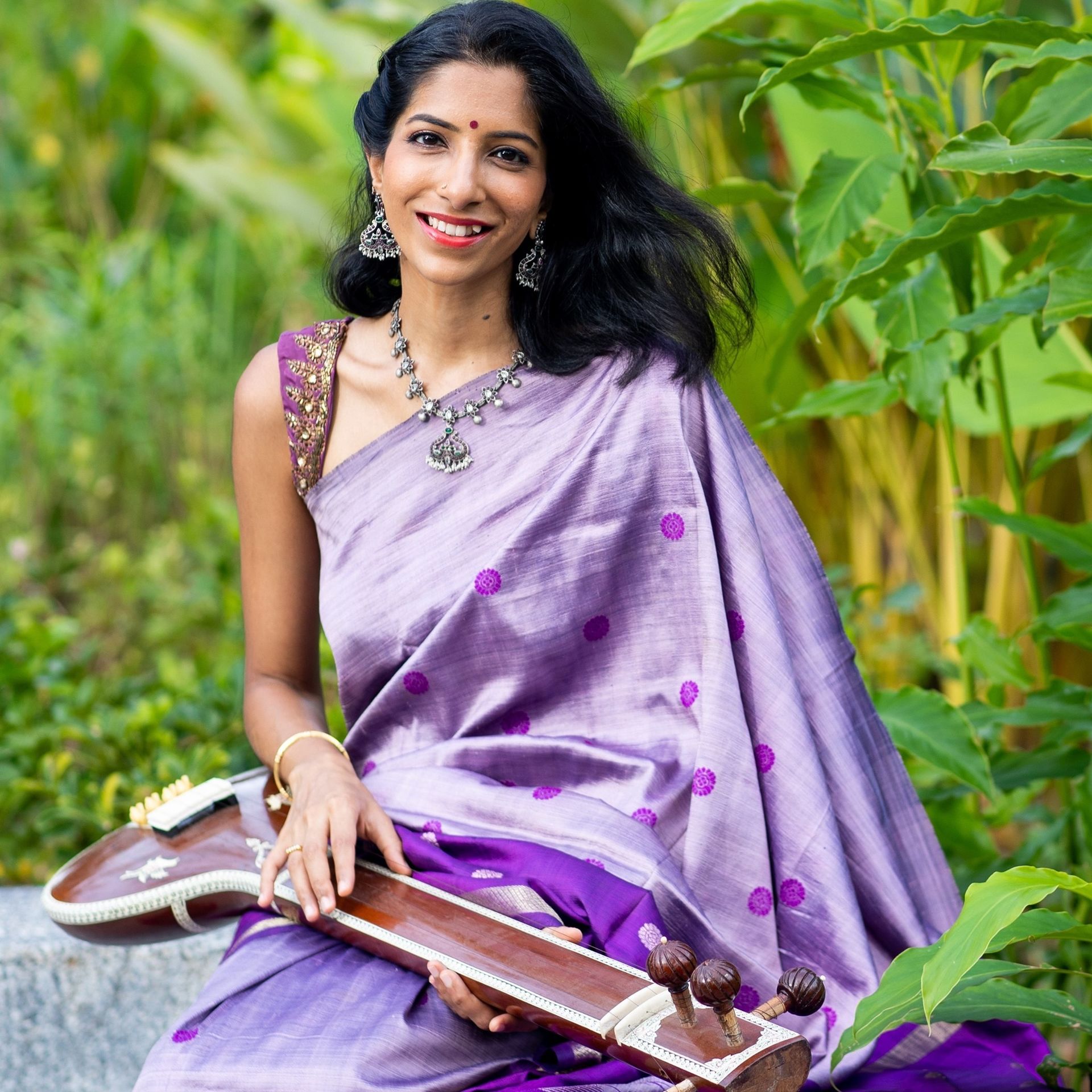 (Credit: Sushma Soma, Facebook)
Carnatic singer Sushma Soma has taken it upon herself to be a champion for Carnatic music as well as a guardian of Indian classical music. In 2017, Sushma spearheaded the National Library Board's first-ever project to preserve traditional Tamil music in Singapore. Titled "Digital Archive of Singapore Tamil Music", the initiative digitised an entire catalogue of works by Indian musicians in Singapore and made them accessible to not just Singaporeans, but also people from all around the world. Additionally, Sushma is an accomplished musician who has paved the way for Singaporean artists who are hoping to achieve success abroad. In 2006, she became the first Singaporean singer to win India's All India Radio Vocal Competition. Later in her career, Sushma celebrated another historic moment when she became the first Singaporean to bring home the Madras Music Academy's Outstanding Vocalist Award — Junior.  
---
Margaret Leng Tan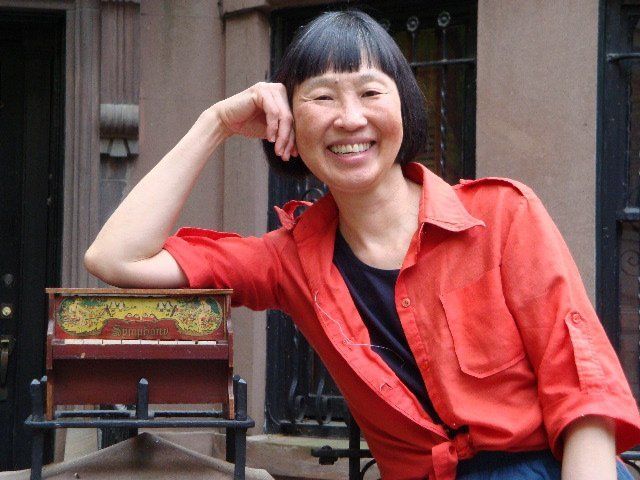 (Credit: Margaret Leng Tan, Facebook)
Margaret Leng Tan made history in 1971 when she became the world's first woman to graduate from the prestigious Juilliard School in New York with a doctorate in Musical Arts. Following this monumental achievement, Margaret went on to form a close partnership with legendary American composer and pianist John Cage, eventually becoming one of the leading interpreters of his works. Later on in her career, Margaret's experimentations with the toy piano in her performances opened up new possibilities for pianists everywhere and led to her earning the title of "the world's first toy piano virtuoso". 
---
Som Said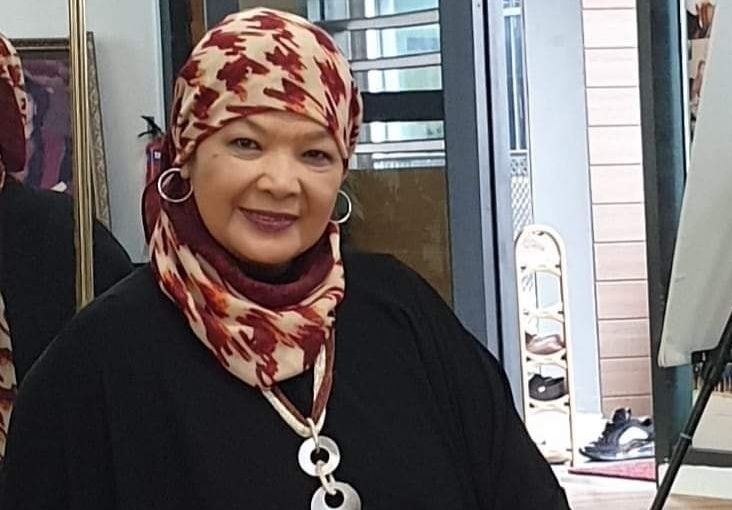 (Credit: Som Said, Facebook)
Som Said is a name that has become synonymous with Malay music and dance in Singapore. In her career, which spans nearly six decades, she has worked tirelessly to not only preserve but also develop these art forms that serve as important cultural markers for the Malay community. At the age of 14, Som became one of the pioneering members of the Sriwana cultural group. During her time with Sriwana, she blossomed as a dancer and eventually rose to become its artistic director. Feeling the need to introduce a dance form that was unique to the Malay community in Singapore, Som took it upon herself to invent a new style — one that mixes traditional Malay routines with modern moves and pan-Asian gestures. To this day, Som continues to lead the efforts to pass on traditional Malay music and dance to the next generation through the Sri Warisan performing arts group, which she founded in 1997.  
---
Lalitha Vaidyanathan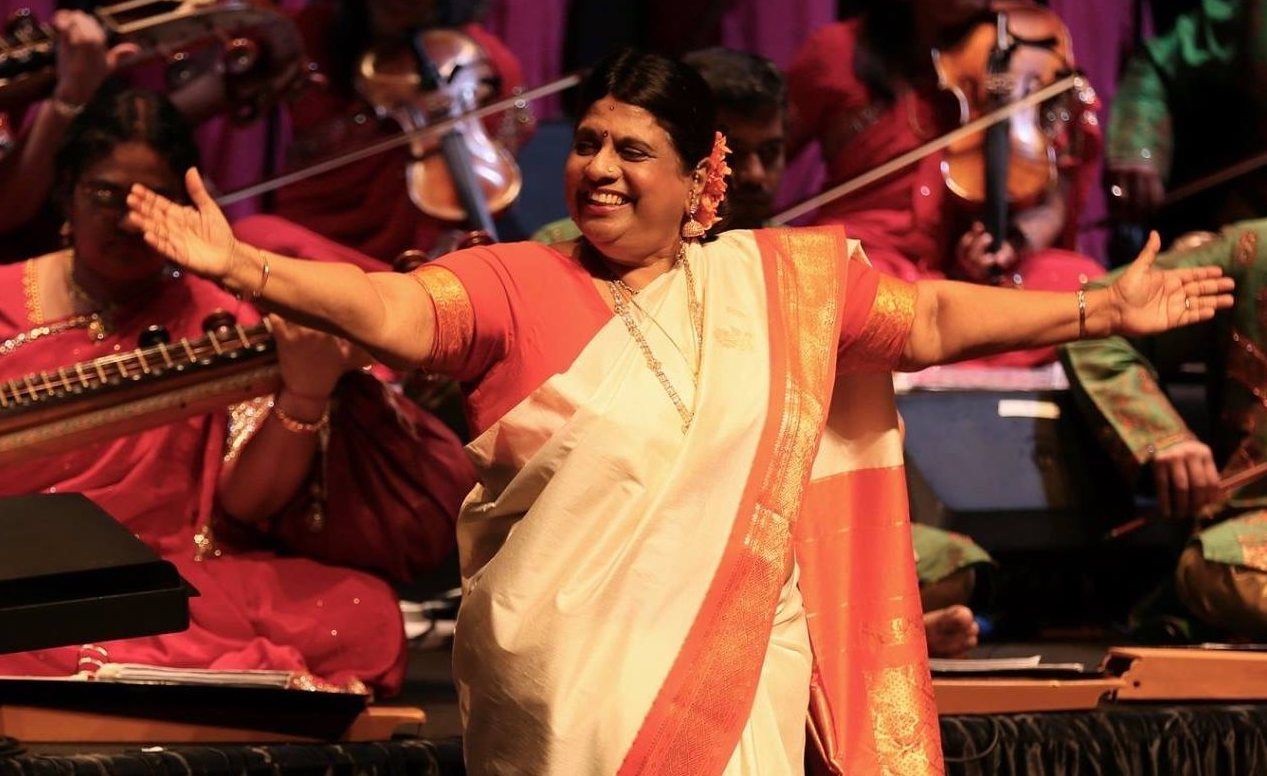 (Credit: Lalitha Vaidyanathan, Facebook)
Carnatic violinist and conductor Lalitha Vaidyanathan had always dreamt of making Carnatic accessible to those outside of the Indian community. In 1985, her dream became a reality when she, with the backing of the People's Association (PA), founded the Singapore Indian Orchestra and Choir (SIOC). By fusing classical Indian styles with Western ones, Lalitha and the SIOC revolutionised the way in which traditional Indian music was performed. Apart from being lauded by the people from different ethnic groups in Singapore, Lalitha's invention also made waves internationally, particularly in India. In the years following its inception, the SIOC, under the guidance of Lalitha, went on to share its unique style of music with people from countries such as Hong Kong, Sweden, Russia, Australia, Japan, and Mexico.
---
Wendy Ong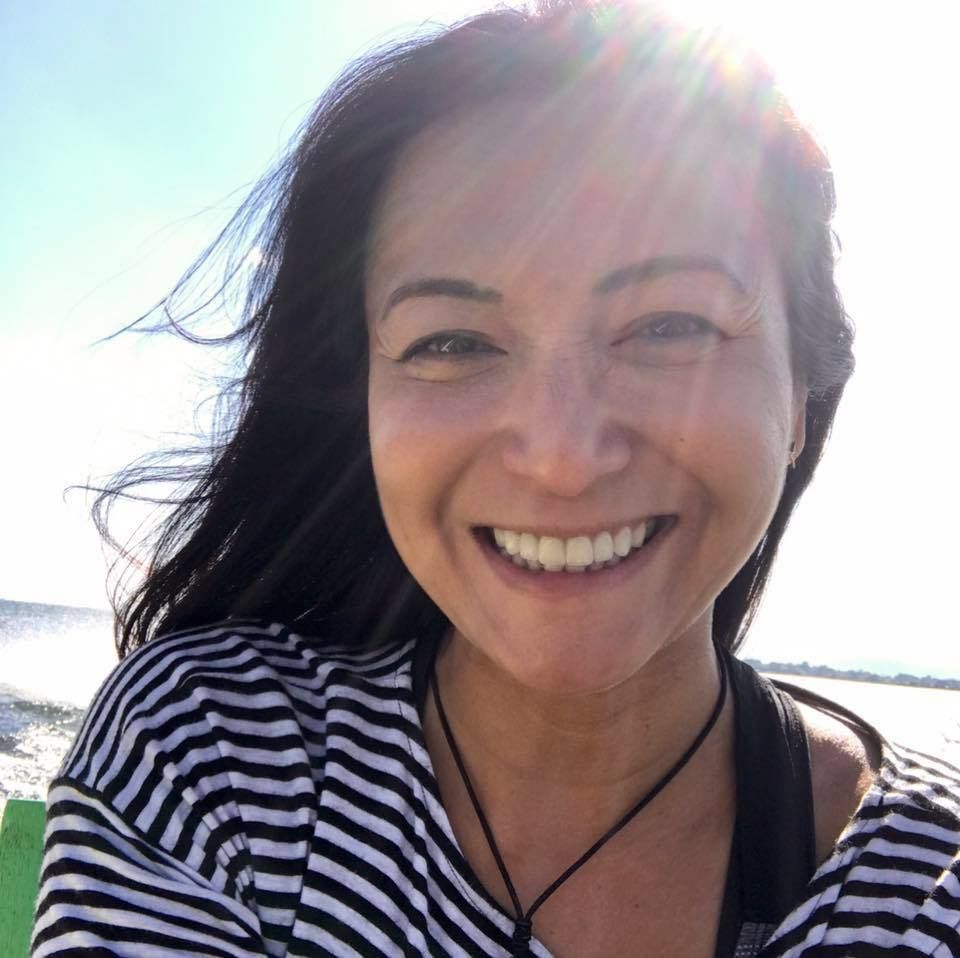 (Credit: Wendy Ong, Facebook)
What do Dua Lipa, Lana del Rey, Ellie Goulding, Hailee Steinfeld have in common? They are all managed by TaP Music, an artist management company headed by Wendy Ong. Early on in her career, the Ngee Ann Polytechnic alumnus' strong passion for music and entertainment led her to the United States. Starting off as a member of a marketing team that promoted hip-hop artists such as P. Diddy, Wendy, through sheer hard work and determination, rose to become one of the most prominent women in the US entertainment industry. In 2019, she received the biggest promotion of her career when she was chosen to be the President of TaP Music. 
---
Aisyah Aziz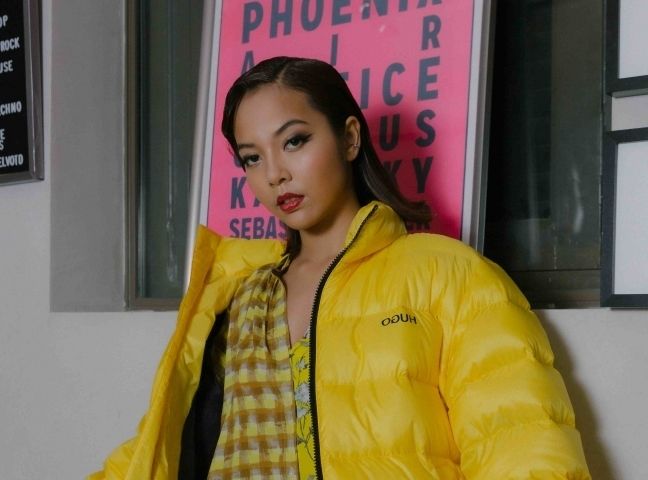 Homegrown singer-songwriter Aisyah Aziz has come a long way since she finished in sixth place at the 2013 edition of the Malaysian singing competition, Akademi Fantasia.  In the years that followed, Aisyah gained acclaim for her soulful vocals and eventually went on to become the first Singaporean to bring home the Best Anugerah Planet Muzik (APM) Song award for her work on 'Senyum Saja' in 2017.
---
Jasmine Sokko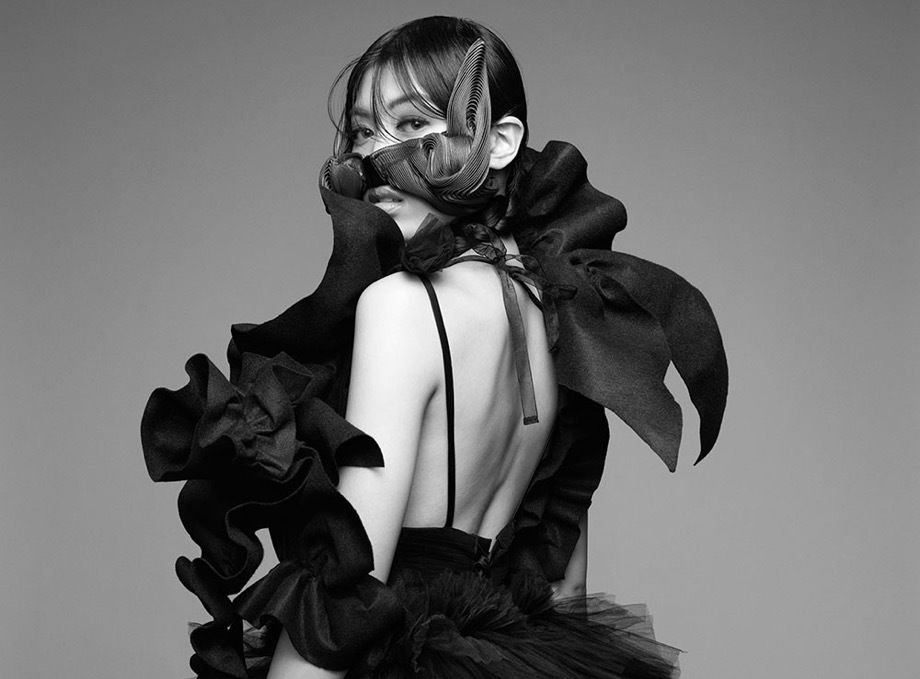 (Credit: Warner Music Singapore)
For six years since its introduction, the MTV Europe Music Award (EMA) for Best Southeast Asian Act remained an elusive prize for Singaporean artists. Our breakthrough finally came when Jasmine Sokko edged out big-name artists such as Rich Brian, Yuna, Suboi, Jannine Weigel, and Moira Dela Torre to bring the coveted award to the Lion City for the very first time in 2019. In her acceptance speech, Jasmine reminded Singaporeans that "just because nobody has done something before, doesn't mean it's not possible", and encouraged other musicians to keep challenging the status quo. That same year, she was the only Singaporean artist to compete at China's online reality electronic music show, Rave Now, which she finished in fourth place. She was also the only woman to make it to the show's Top 15. Through her historic achievements, the masked singer-songwriter and producer has cemented her status as an artist who is leading the Singapore music industry into an exciting future.
---
---