lewloh is getting ready to embark on his inaugural international tour. 
Named "The Planting Seeds Tour", it will take the Singaporean folk-pop singer-songwriter — who launched his second studio album michigan/missinghim last year — to several countries across Asia.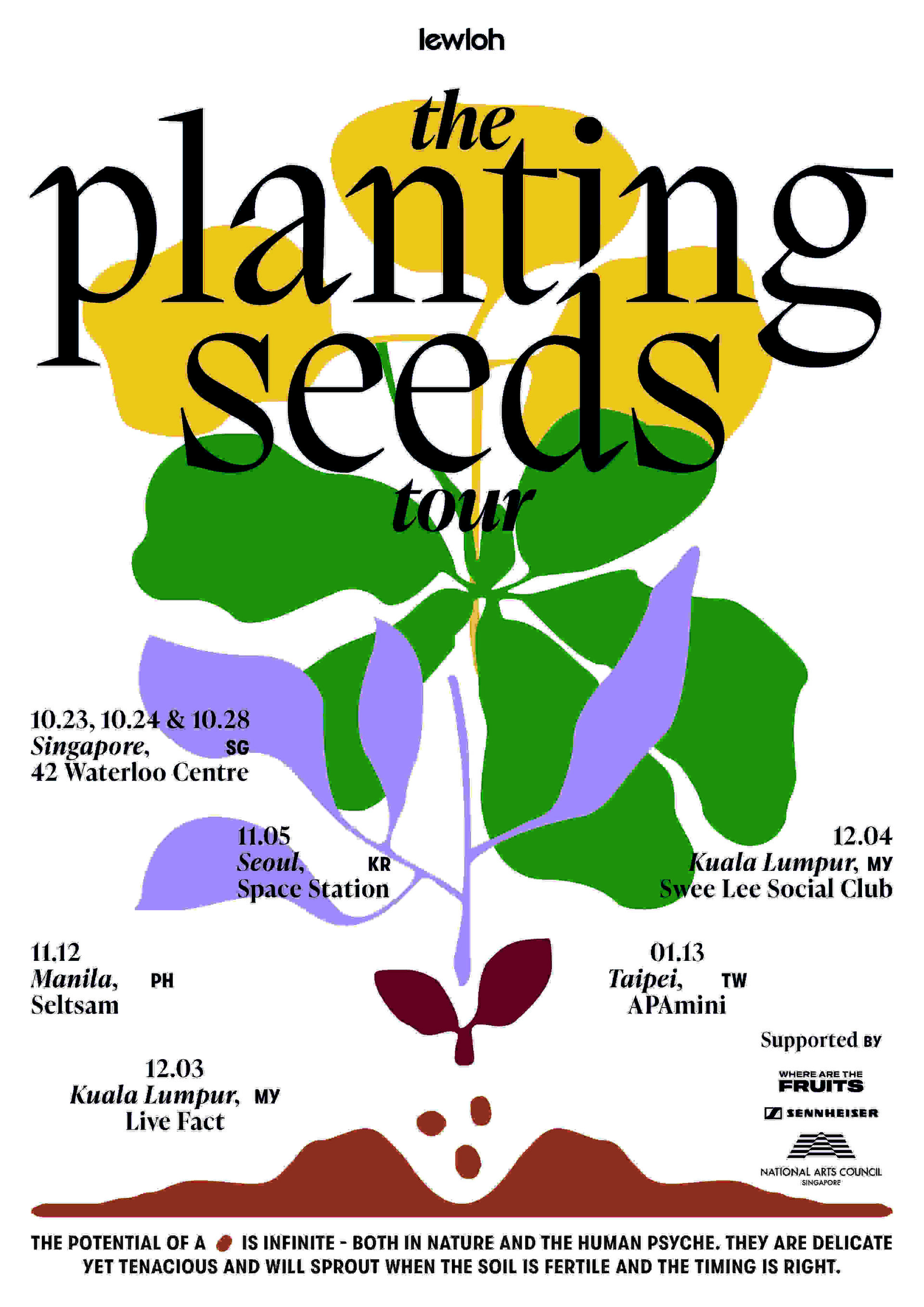 After kicking off the tour in Seoul on 5 November 2022, lewloh will head over to the Philippines to perform in Quezon City and Makati City on 10 November 2022 and 12 November 2022 respectively. Following that, he will make his way to Kuala Lumpur for a show on 3 December 2022 before wrapping up his tour in Taipei on 13 January 2023. 
Organised by lewloh, Lauren Loh, and Where Are The Fruits with the support of the National Arts Council of Singapore (NAC) and Sennheiser Singapore (Asia), The Planting Seeds Tour hopes to "plant the seeds of growth, love, and hope" across the region. Fans can expect to be treated to live performances of both lewloh's latest tunes as well as his past releases. 
"The potential of a seed is infinite – both in nature and the human psyche. They are delicate yet tenacious and will sprout when the soil is fertile and the timing is right," the 'Serendipity' singer shared.
Tickets to lewloh's shows in Seoul, Quezon City, Makati City, and Kuala Lumpur are now available for purchase. Tickets for his show in Taipei will be released at a later date. 
---