The upcoming Majulah Made in S.E.A. showcase will be a gathering of some of the hottest names in the Southeast Asian music scene, including several homegrown ones. 
Presented by Zendyll Music Agency and All That Matters, in partnership with Somerset Belt, the event — which will be held at *SCAPE The Ground Theatre on 28 September — will be part of this year's three-day Music Matters Live conference.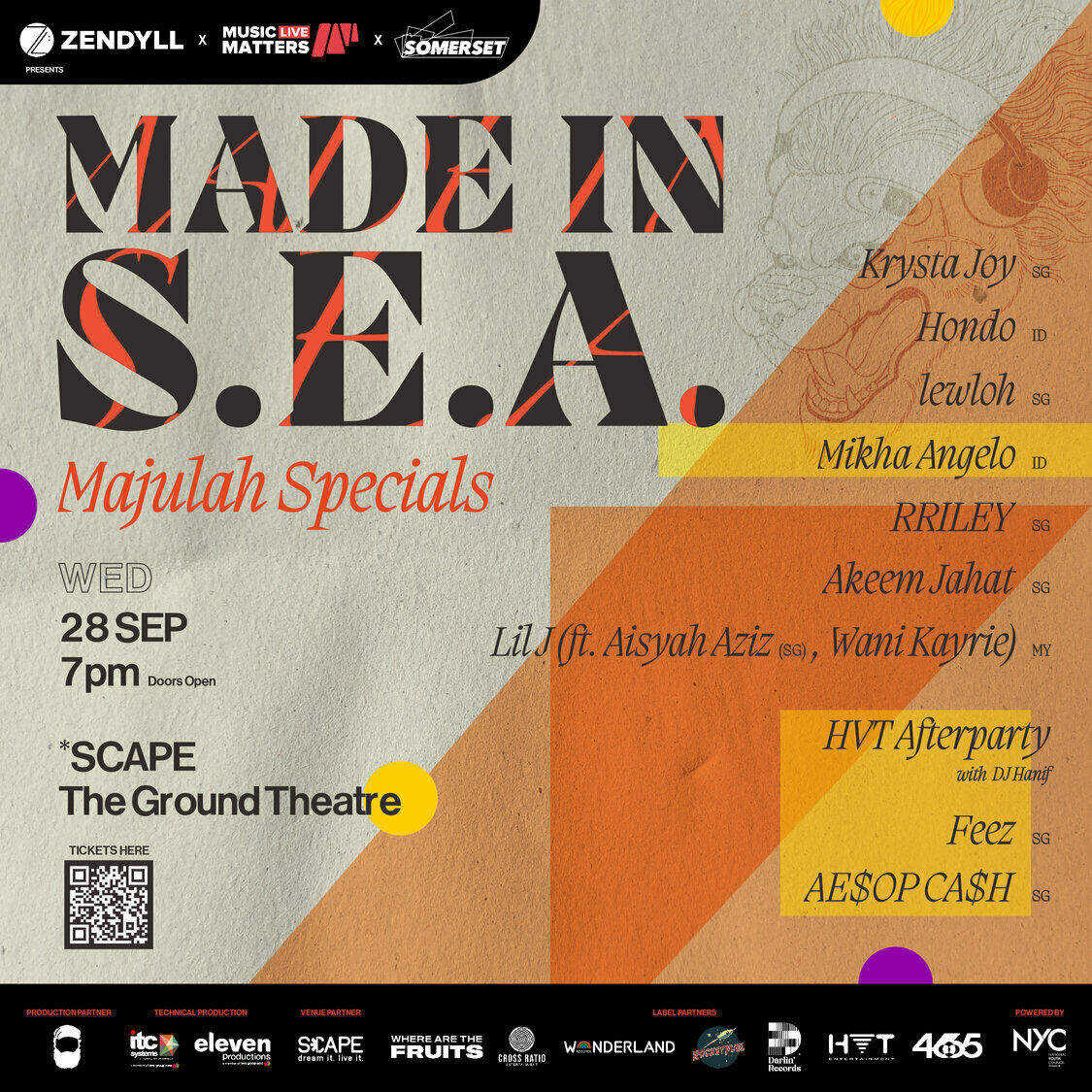 Scheduled to commence at 7 PM, the showcase will host performances from Singaporean artists such as singer-songwriter Krysta Joy, 'Serendipity' hitmaker lewloh, pop sensation RRILEY, rapper Akeem Jahat, 'Bilah Entah' singer Aisyah Aziz, hip-hop act AE$OP CA$H, and up-and-comer Feez..
Aside from enjoying live performances, guests will be able to indulge in refreshments from vendors such as Velixir, Assembly Ground, and GudSht.
"I am very pleased that we are working with All That Matters and the Branded team to present such a crucial part of Music Matters' return to the live stage. It has been two long years since the pandemic put a stop to live music. With the strong support of Somerset Belt, Majulah Made in S.E.A. will be putting the spotlight back on deserving artists in the region, and I am really looking forward to that," said Zendyll Music Agency's founder and CEO, Jon Chua.
Early bird tickets to the showcase are available via Peatix for $10. Tickets can also be purchased at the door for $15. 
---