MICappella are set to make their much-anticipated return to The Float @ Marina Bay next month. 
On 12 July, the local a capella outfit announced that they will be one of the headliners at the National Day Parade (NDP) 2022, which will be held on 9 August.
The news comes four years after the sextet took the stage during the pre-parade segment at the 2018 edition of the event to perform 'The Evolution of NDP Songs Medley'.
MICappella are set to take on a much more prominent role at NDP 2022, where they will present a live rendition of their new track, 'We Are A Symphony', alongside dancers from the People's Association (PA) during the third act of the parade's show segement. 
Penned by singer-songwriter YAØ, 'We Are A Symphony' is a number about "standing together through tough times,
sharing our hopes, dreams and being united as one voice".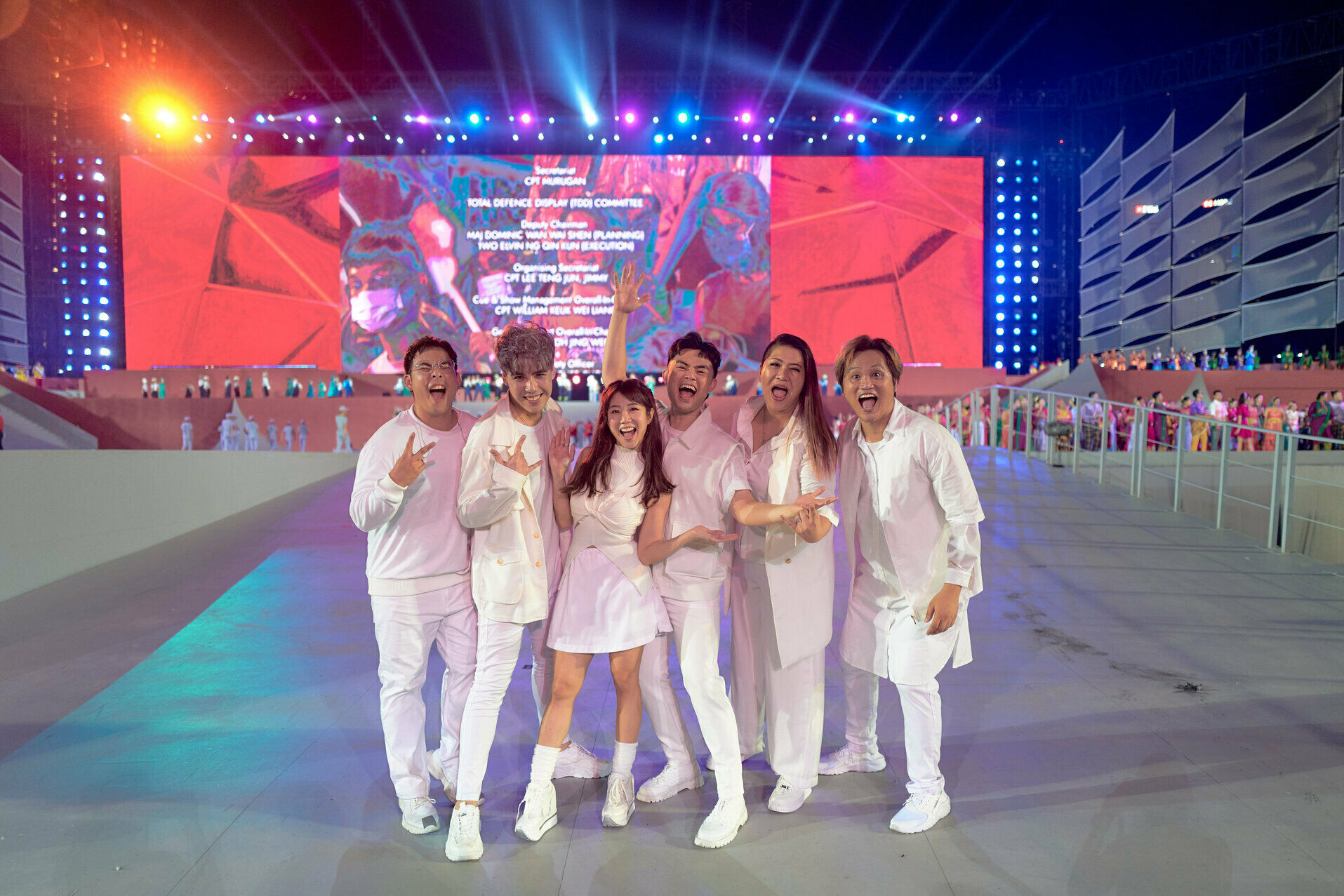 MICappella's soprano, Tay Kexin, shared: "Hearing just our voices in the arena during the first NE (National Education) show felt absolutely surreal! It's been a while since we performed to such a huge audience and we were overwhelmed by the energy from our fellow Singaporeans! We are incredibly humbled by this opportunity and we can't wait to see you at the venue!" 
"We had the honour of working with NDP 2022 Music Director, Don Richmond, for our song and it's been a blast! He's such a fun person to work with, and the most important part is that he appreciates and supports our artistic input and work process, so we are able to 100% unleash our creativity with the song," added Calin Wong, who worked on the track's arrangement with her fellow bandmate Peter Huang. 
The Sing-Off China 2012 runners-up will also release an accompanying music video for 'We Are A Symphony' via their their YouTube channel and Facebook page on 17 July.
Comprising Tay Kexin, Calin Wong, Goh Juni, Peter Huang, Eugene Yip, Goh Mingwei, MICappella have made waves in both the local and international music scenes since they were formed in 2009. Aside from releasing three albums, the group have toured Europe, Australia, China, the United States, Malaysia, Japan, and Korea. 
Stream 'We Are A Symphony' here.
---