The joy of Deepavali (or "Diwali" to the North Indians) is something that can be felt all around Singapore.
Each year, homes are adorned with beautiful diyas and kolams, an assortment of festive treats — including murukku and laddu — are prepared, and the streets of Little India are brought to life by dazzling light displays as Hindus celebrate the victory of good over evil. Outside of the Hindu community, the Festival of Lights is also an important occasion for Jains and Sikhs. 
And as with many other festivals, Deepavali would not be complete without the music that greets your ears when you are in a shopping mall or enjoying the company of your loved ones at home. 
"I believe music is integral for any celebration as it binds people together. Frequencies and the vibrations that happen as a result, also have the ability to change the energy of a place and encourage people to forgo the ego, embrace each other and celebrate with unity," shares singer-songwriter, producer, and composer Shabir.
In celebration of Deepavali, Hear65 invited the multi-talented homegrown artist to curate a playlist of tunes from both local and international names, that you can enjoy as you bask in this year's festivities. 
---
What was your biggest inspiration while curating this playlist? How do you want listeners to feel after hearing the songs that you have selected?
As the Festival of Lights originated in India, I want people to feel like they have visited India and to a certain degree, South Asia itself. But what we call South Asia is not just a place but also the people. I know I sound like Thor's father but that is the truth and the fact is, the South Asia diaspora is huge and we are all over the world. I am here, in Southeast Asia and I know the cultural entry barrier could be high for someone who knows little about South Asian culture.
I hope this playlist allows the listener to feel South Asia through its music. We are diverse, we are unique and we are eclectic. You can experience a hip hop track with Tanglish rap and move on to a melodious song and then listen to a piece composed by a Carnatic (Indian Classical Music) musician and finish the playlist with songs that have a certain degree of fusion, beautifully amalgamated with traditional elements modern sensibilities.
"I hope this playlist allows the listener to feel South Asia through its music. We are diverse, we are unique and we are eclectic."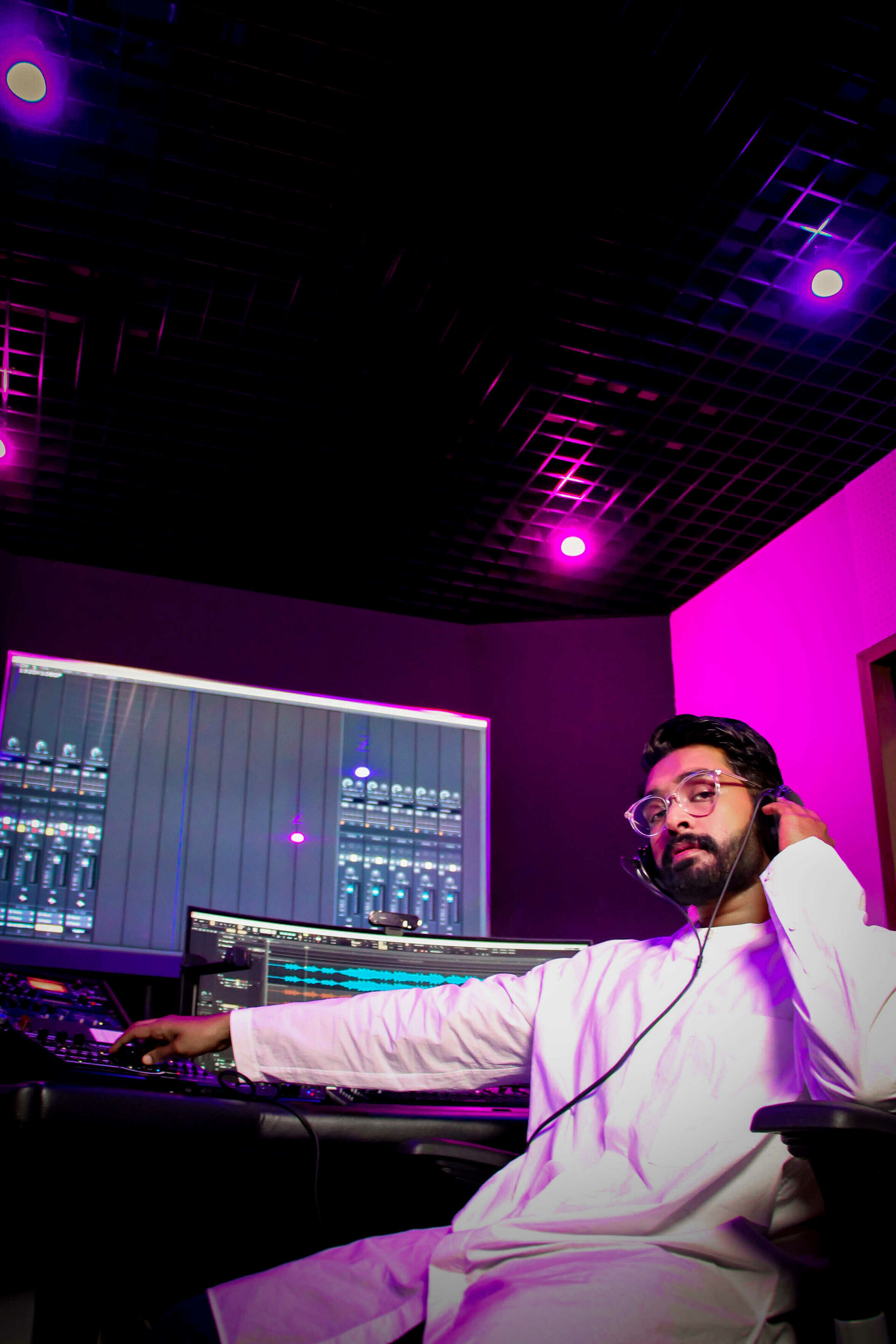 Tell us about the Singaporean artists who are featured in this playlist. Why did you pick their tracks? 
If you meet Yung Raja, you will feel renewed because of his energy, and that energy is transmitted into his tracks hence his songs are a must-have for a celebratory playlist. ABANGSAPAU was my mentee at The Great Singapore Replay and we had a conversation about him embracing his Punjabi roots and he did that for the song 'NOMAD' so this is me nudging him to continue that thread and this playlist is reaching out to him to say, "We want you on this side too!"
I stumbled upon Shazza when I was judging NAC's EP Grant and realised she is brilliant and promising. I know she has Indian roots so I am hoping that including Shazza would encourage her to also think about weaving that part of her roots into her artistry or music in time to come.
Stephen is already very established in the Tamil music scene and has a huge fan base all over the world. Satthia is a rising singer and songwriter. NAC's Young Artist Award winner Sushma Soma is an important music artist who has taken the mission of bringing awareness to important matters through her art. Her chosen form is Carnatic music in a pure form without having to pander in any way and her recent album is all about climate change and conservation. She is in her own league here in Singapore.
I picked these artists to showcase how much talent we have. The South Asian artist circle is very small in Singapore and the scene is nascent but look at the kind of artists we have. If you put all our streams together, you will easily cross a billion streams yet we sometimes turn out to be the most unnoticed stable of artists in our own country due to the fact that we are the minority. By including them, I hope to broaden our audiences' understanding of our diverse music scene and also to gently remind them that small doesn't mean unimportant. The time is right for the Indian music scene in Singapore to grow and thrive and produce regional powerhouse artists. Let this playlist be a prelude to that occurrence and there is no better time to celebrate our own than on the occasion of Deepavali which brings light and joy to all.
"The time is right for the Indian music scene in Singapore to grow and thrive and produce regional powerhouse artists."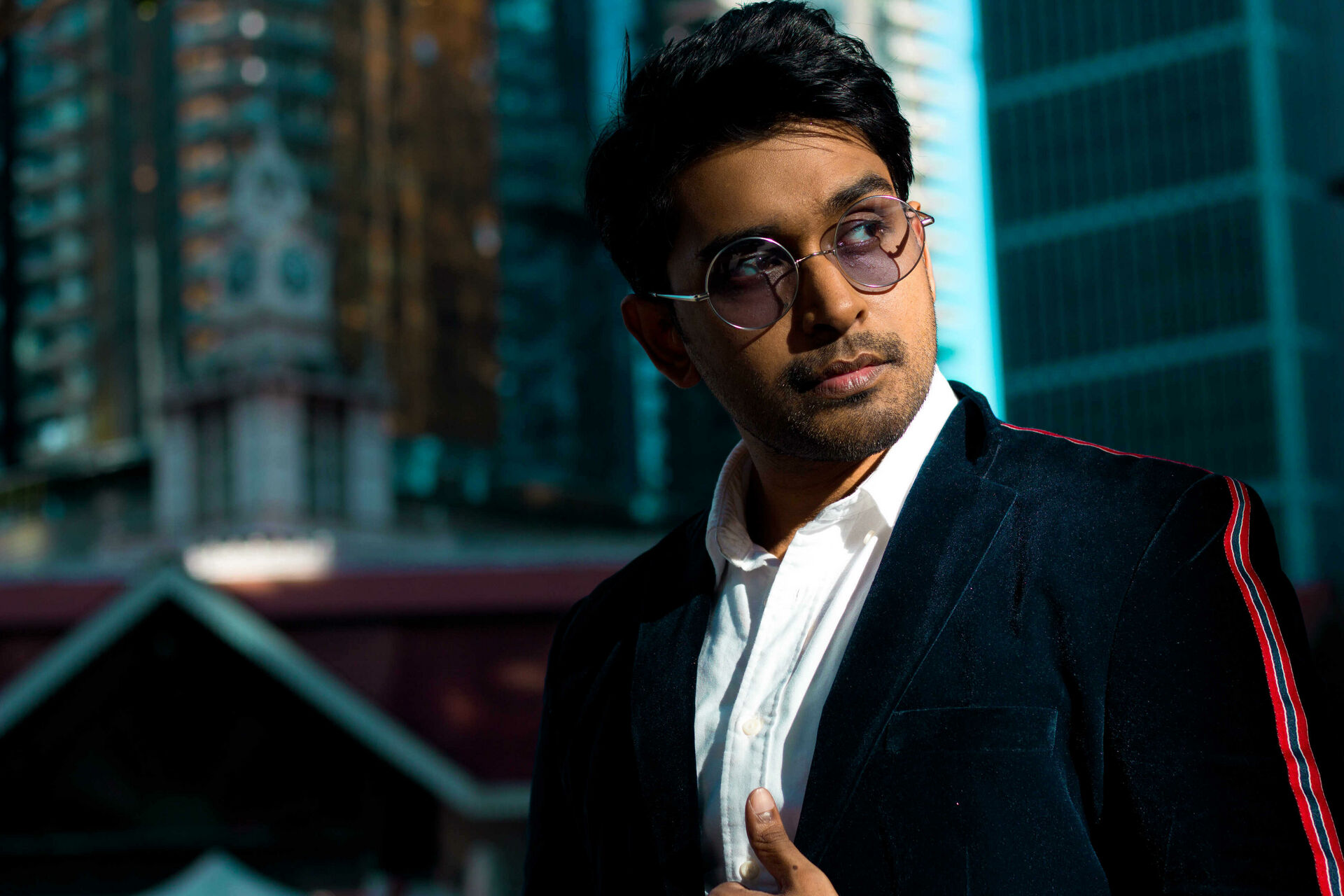 Lastly, what are some things that you look forward to every Deepavali? 
Ever since I've been a part of Vasantham, I've had the pleasure of being a part of their Deepavali celebrations through the music of such a joyous occasion. Even though I have taken a step back as a performer for the festivities, I'm happy to contribute as a composer to take the audience on a musical journey. This year, we have written a 10-minute piece for Vasantham's Amarkala Deepavali countdown concert. It is an annual event and is much loved by viewers, a show that gives a festive feel. Kamachy Habimanan, Executive Producer of Eaglevision, and her team came up with the brilliant idea of telling the Deepavali origin story by collaborating with Avant Theatre and Shabir Music Asia. We have employed four different ragas to extract different emotions for the musical piece. It features various instruments such as bansuri, Nadaswaram, Tavil and Mridangam and is sung by Vikneshwari, Vishnu Balaji, and Sharvesini. The Deepavali musical piece is a labour of love, jointly crafted by my team and I. Our work is done and now we are waiting to sit back and enjoy the song performance.
Calling everyone to tune in to Vasantham on 23rd October at 10 PM to catch the grand celebration, Amarkala Deepavali 2022!
---