Haw Par Villa is a place that most of us in Singapore would be familiar with. Filled with sculptures and dioramas based on Chinese mythology, folklore, and history, it has, for a long time, been a popular attraction among Singaporeans and tourists alike. 
But if you had visited the historic cultural park last weekend, you would have noticed that it had temporarily taken on a new identity. 
During the 2022 edition of the ASEAN Music Showcase Festival on 10 and 11 September 2022, Haw Par Villa became a bridge that connected the diverse cultures, ethnicities, and languages of Southeast Asia. 
A joint-effort between organisations from various countries — including Singapore's Steady State Records — the first in-person edition of the festival was a platform for over 30 artists from Southeast Asia (as well as selected international countries) to showcase their talents and spread their music to new listeners.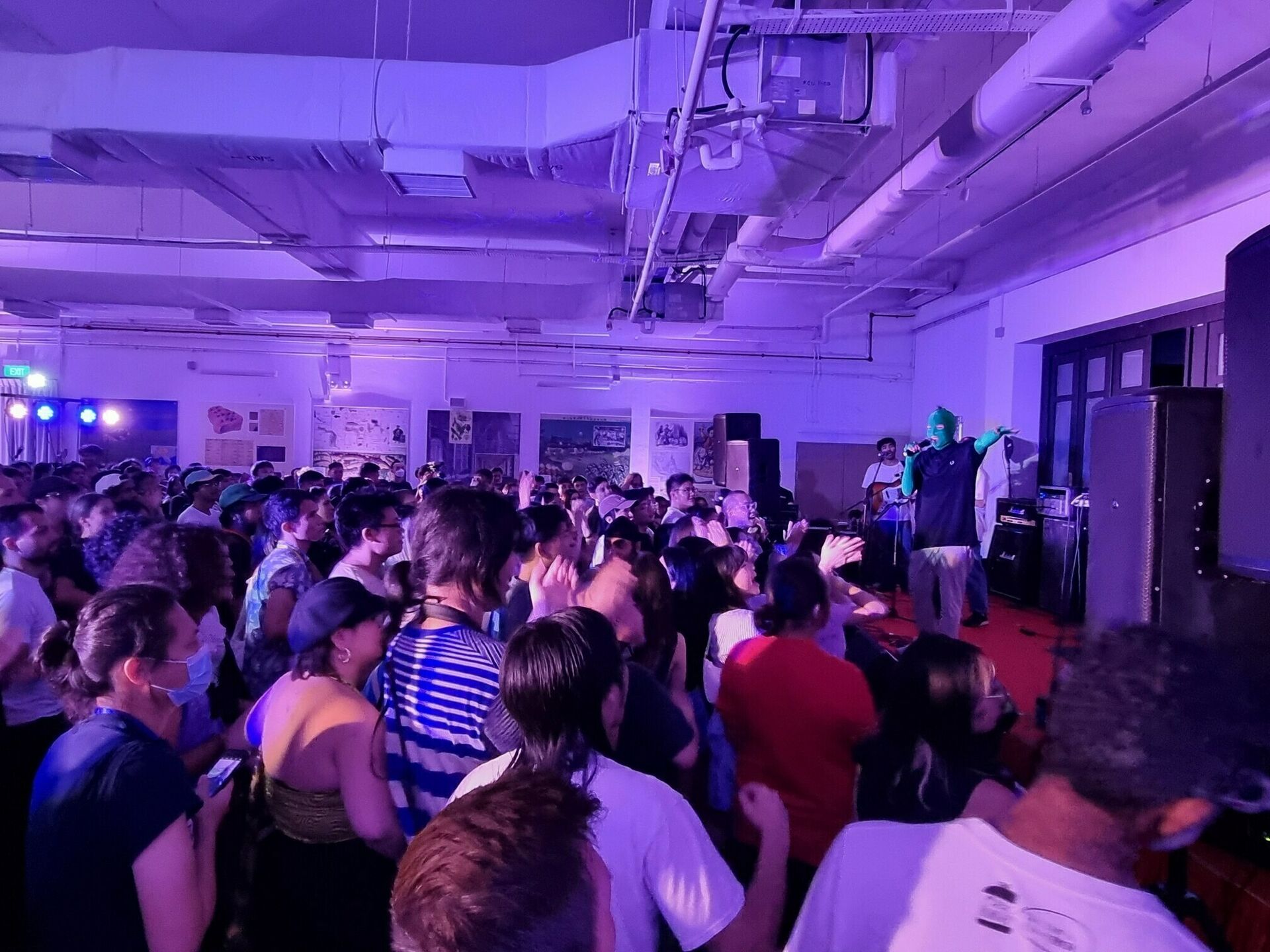 In line with the ASEAN Music Showcase Festival's mission to make Southeast Asian music visible to the rest of the world, the event was also a space where invited performers could meet with music industry professionals — such as festival founders, concert promoters, and representatives from distribution and label and artist companies — who could help to take their careers to the next level. 
"Music from Asia is where it's at. It's time for us to bring forth our artists to the global stage, and AMS is our humble attempt to do so," said David Siow, the founder of Steady State Records.
Featured on this year's eclectic performance lineup were homegrown artists Amateur Takes Control, BGourd, cues, Fauxe, Ffion, Pleasantry, and Sezairi. Coming from varying genres and styles, they served as definitive proof that the Singapore music scene does not suffer from a lack of talent.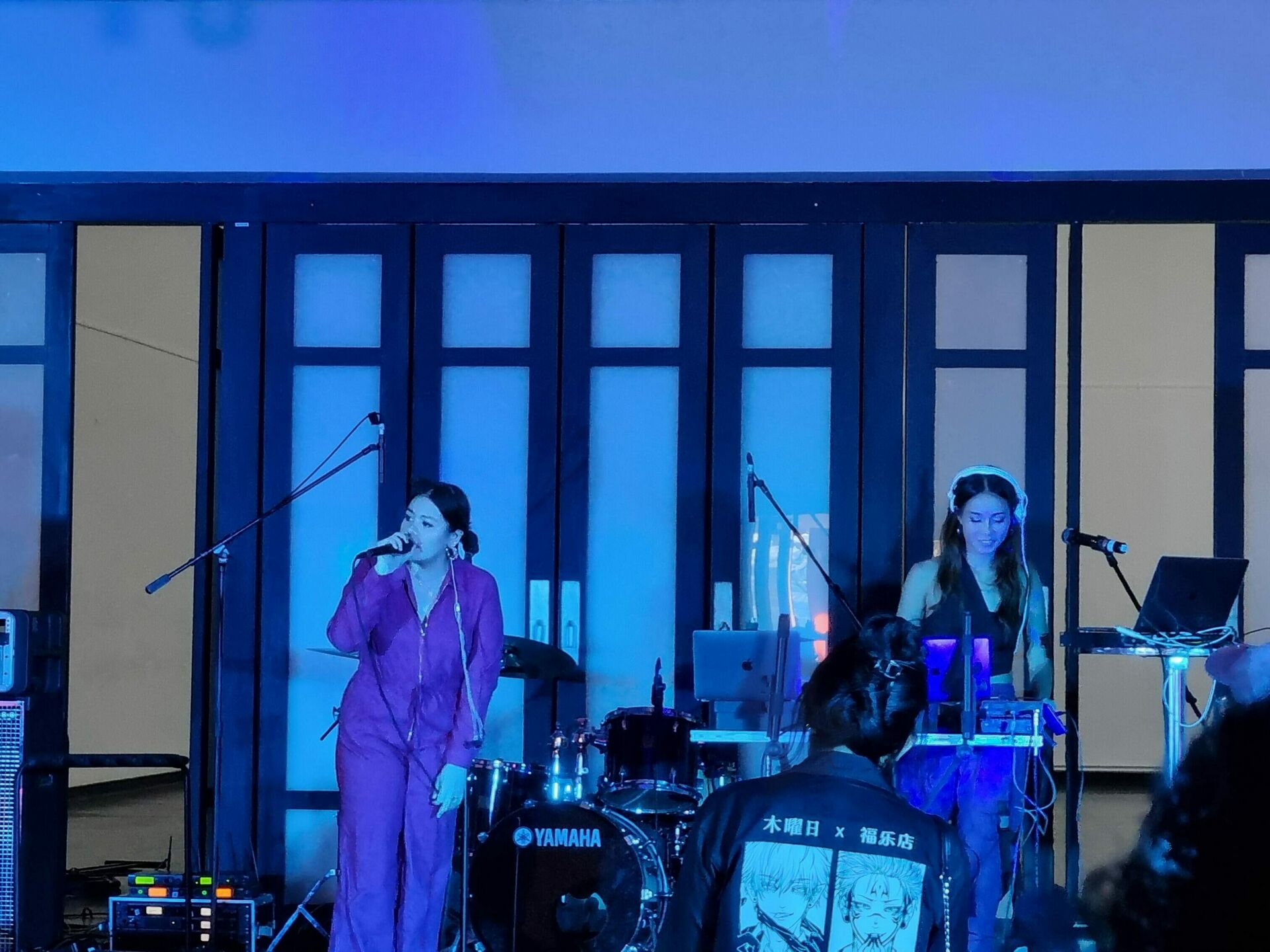 As the first representative from Singapore to perform at the event, pop singer-songwriter Ffion was the act that introduced festival-goers from abroad to music from the Lion City. During her set in the Rise of Asia Museum (RoAM) Halls (Stage 3), she pulled in the crowd with magnetic live renditions of original tracks from her repertoire, including 'want want' and 'Personal'.
Shortly after, local instrumental outfit cues took the stage at the outdoor Parents' Memorial Courtyard (Stage 2), located just a short walk (and climb) away from Stage 3. During their performance, the quartet enthralled the audience with their signature post-rock and math-rock-influenced sound. Held towards the end of the afternoon, cues' set was the perfect remedy for festival-goers who needed to catch a little breather before continuing to hop between stages.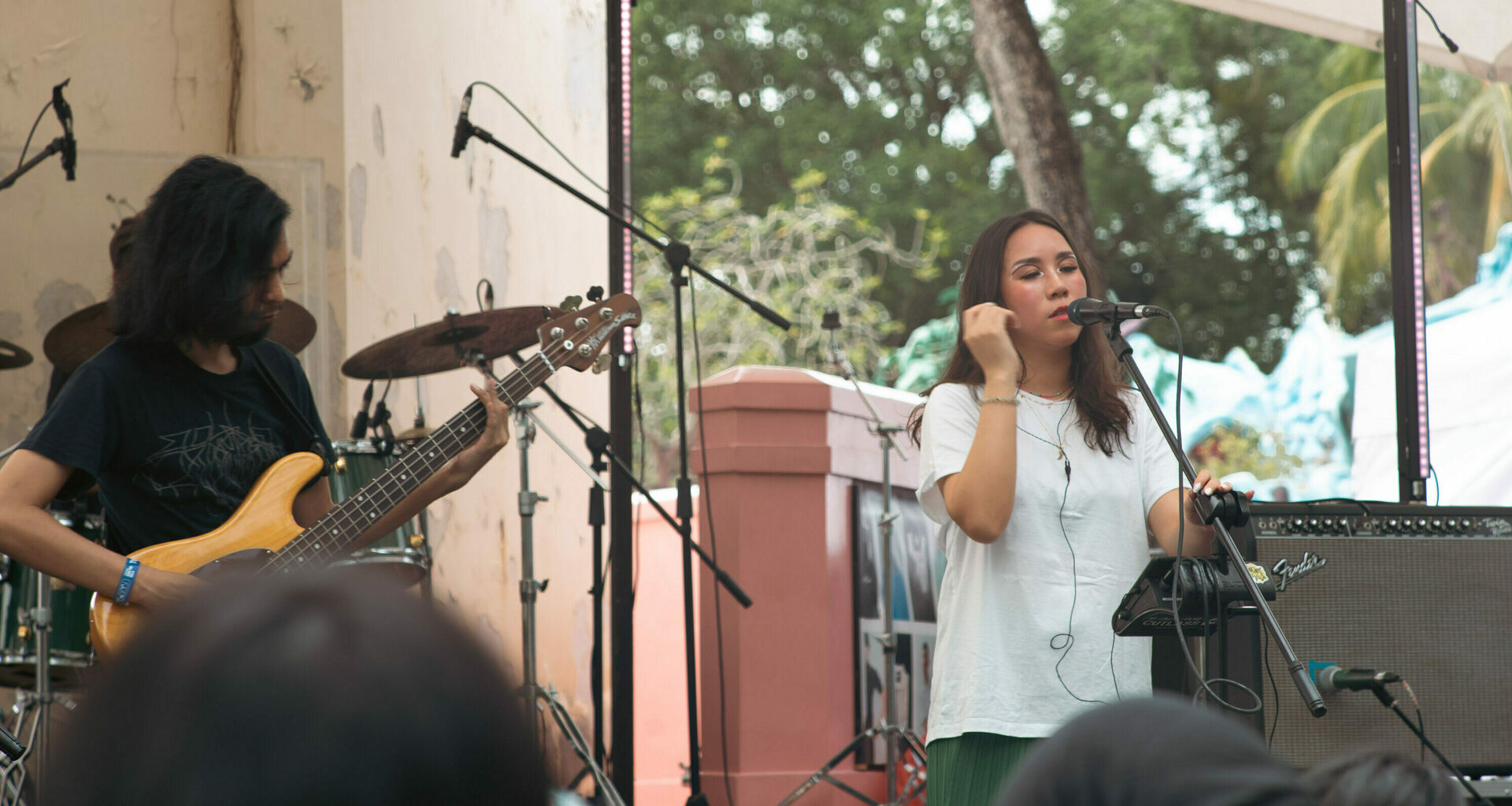 On the second day of the ASEAN Music Showcase Festival, Stage 2 played host to four back-to-back performances from Singaporean artists. 
First up was indie-rock band Pleasantry. From the moment the quintet's frontwoman, Samantha Teng, unleashed her otherwordly vocals, it was clear that this was going to be set unlike any other. Completely entranced by the music they were hearing, festival-goers, who were bobbing their heads and swaying, soon found themselves lost in an ethereal realm constructed by Pleasantry.  
For the band's bassist, Isa Ong, the best part about the festival was bumping into old friends. He told Hear65: "It just reminded me of how connected everyone is through music, regardless of genre, style, or sound. It was something I had really missed since COVID hit and put a pause on festivals."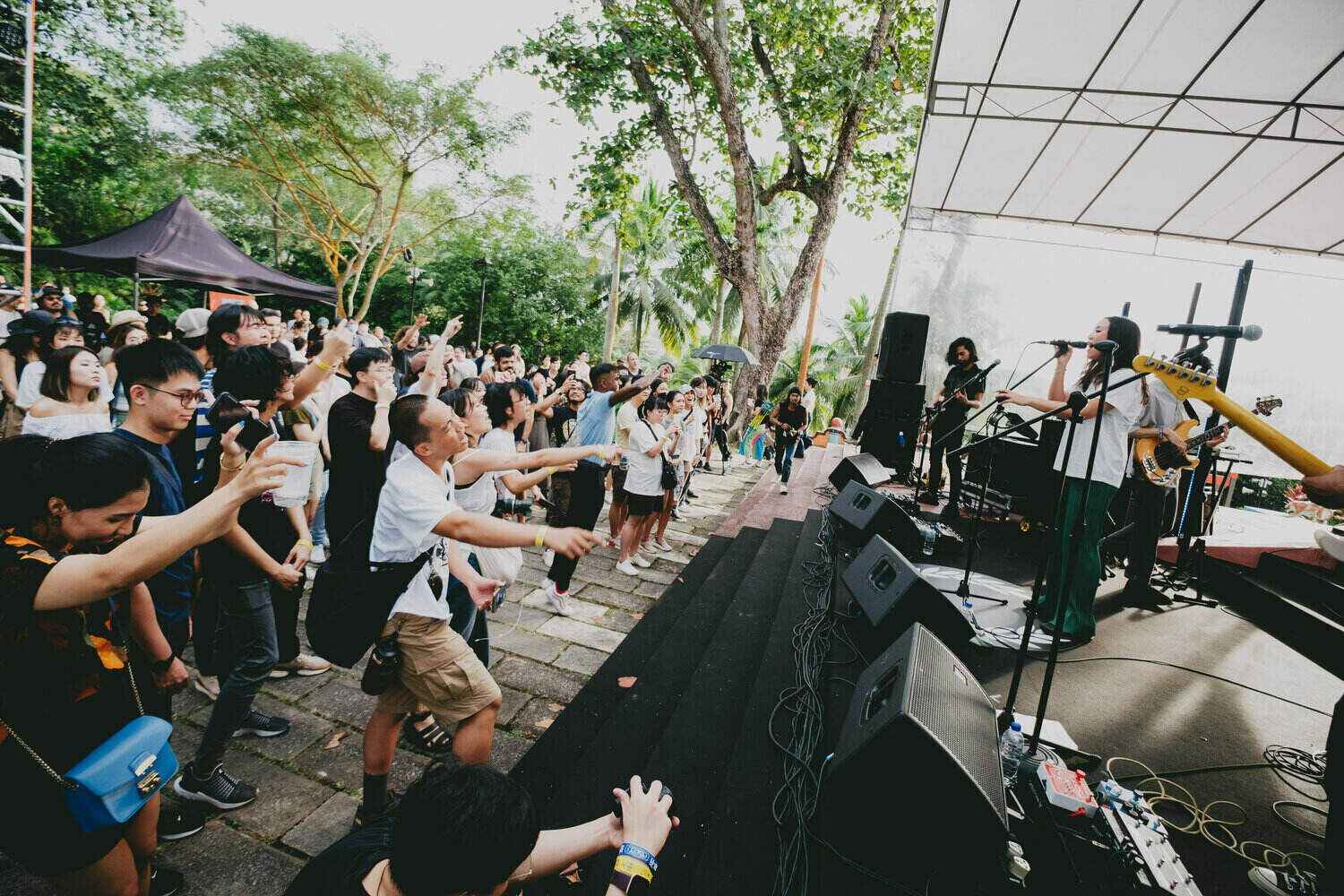 Credit: Henzy David
The next local act to grace the stage was none other than Sezairi. Joining Filipino rapper Young Cocoa as a guest performer during his set, the singer-songwriter and winner of the third season of Singapore Idol charmed the crowd with his mellifluous vocals during a live rendition of the track 'Dead'.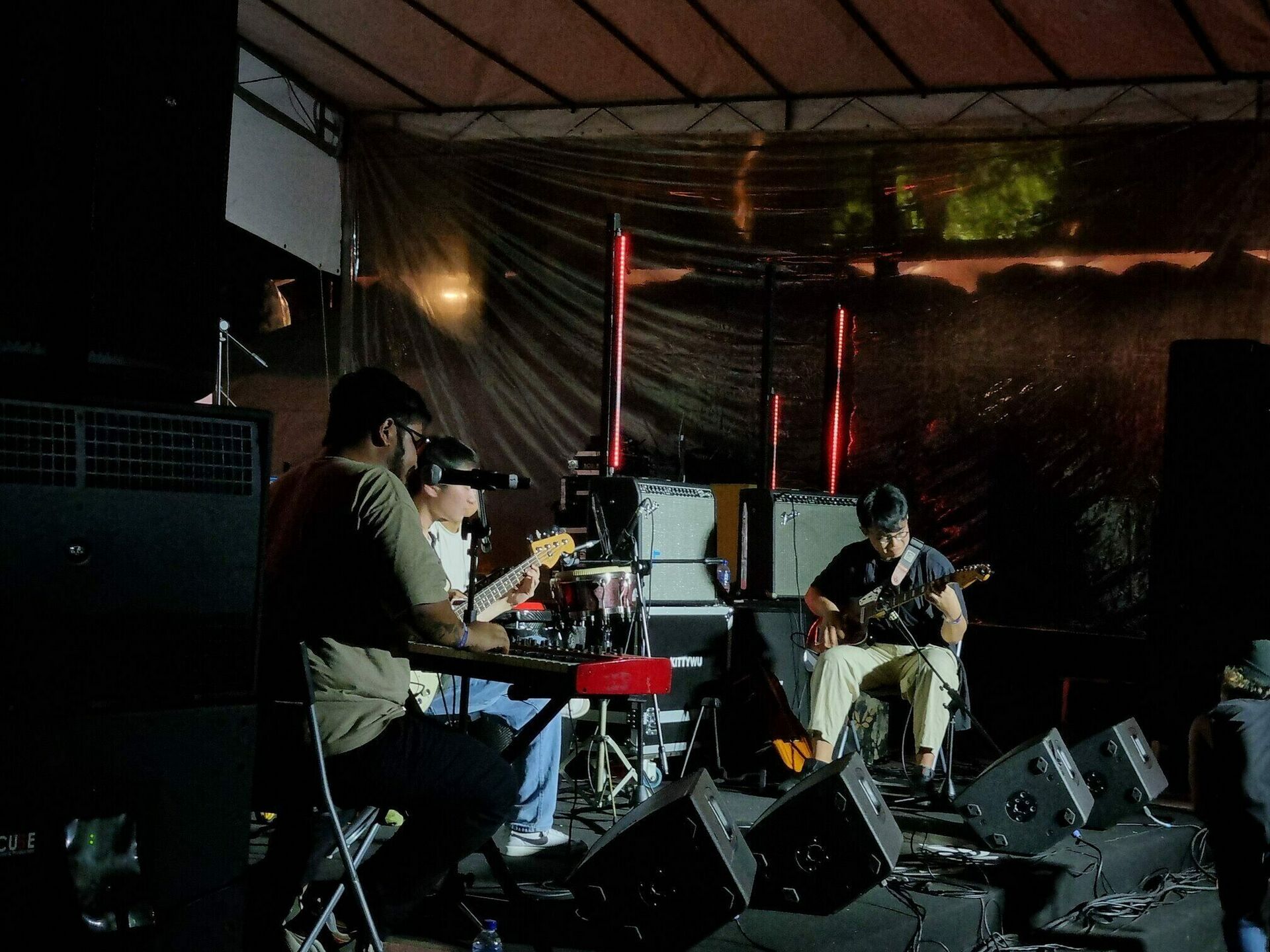 Not long later, Fauxe emerged alongside his band to present what was perhaps the most unorthodox set of the two-day festival. The producer and musician displayed his musical prowess and creative spirit through a series of improvised numbers before unveiling songs that he had concocted specially for the ASEAN Music Showcase Festival. 
"[The biggest highlight of the festival was] changing the format of how we were gonna start the show when I realised I hadn't brought my sustain pedal for my keyboard. That took me by surprise, but at any stage, you should be comfortable to flip the tables and go off script!" recounted Fauxe.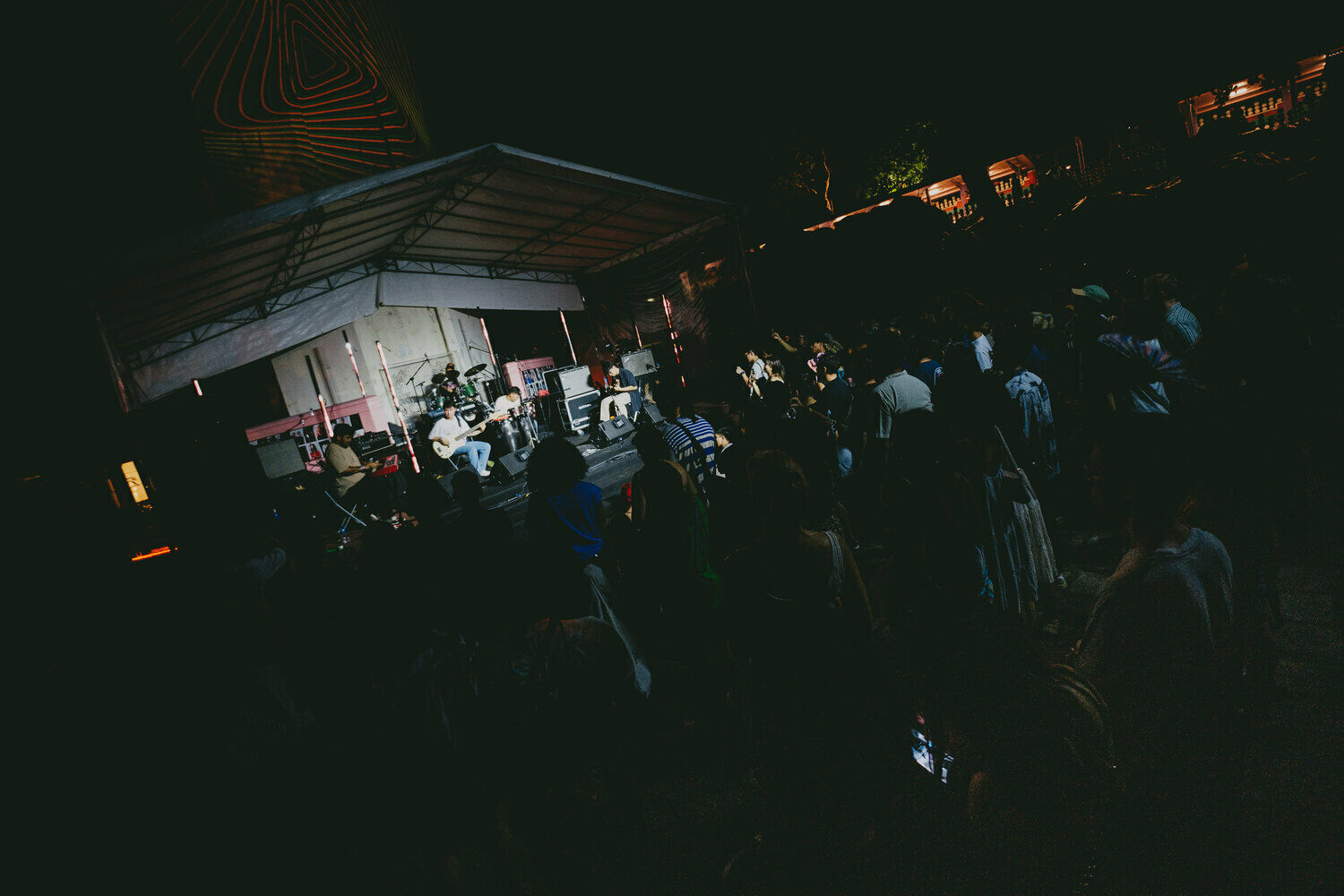 Credit: Henzy David
Meanwhile, the only Singaporean artist to perform at Stage 3 on the event's second day, BGourd, gave those who had turned up to watch his set a performance that they would never forget. Donning his famous green mask, the boom bap and alt hip-hop artist infected the entire indoor show area with his explosive energy as he unleashed dance-inducing numbers in rapid succession.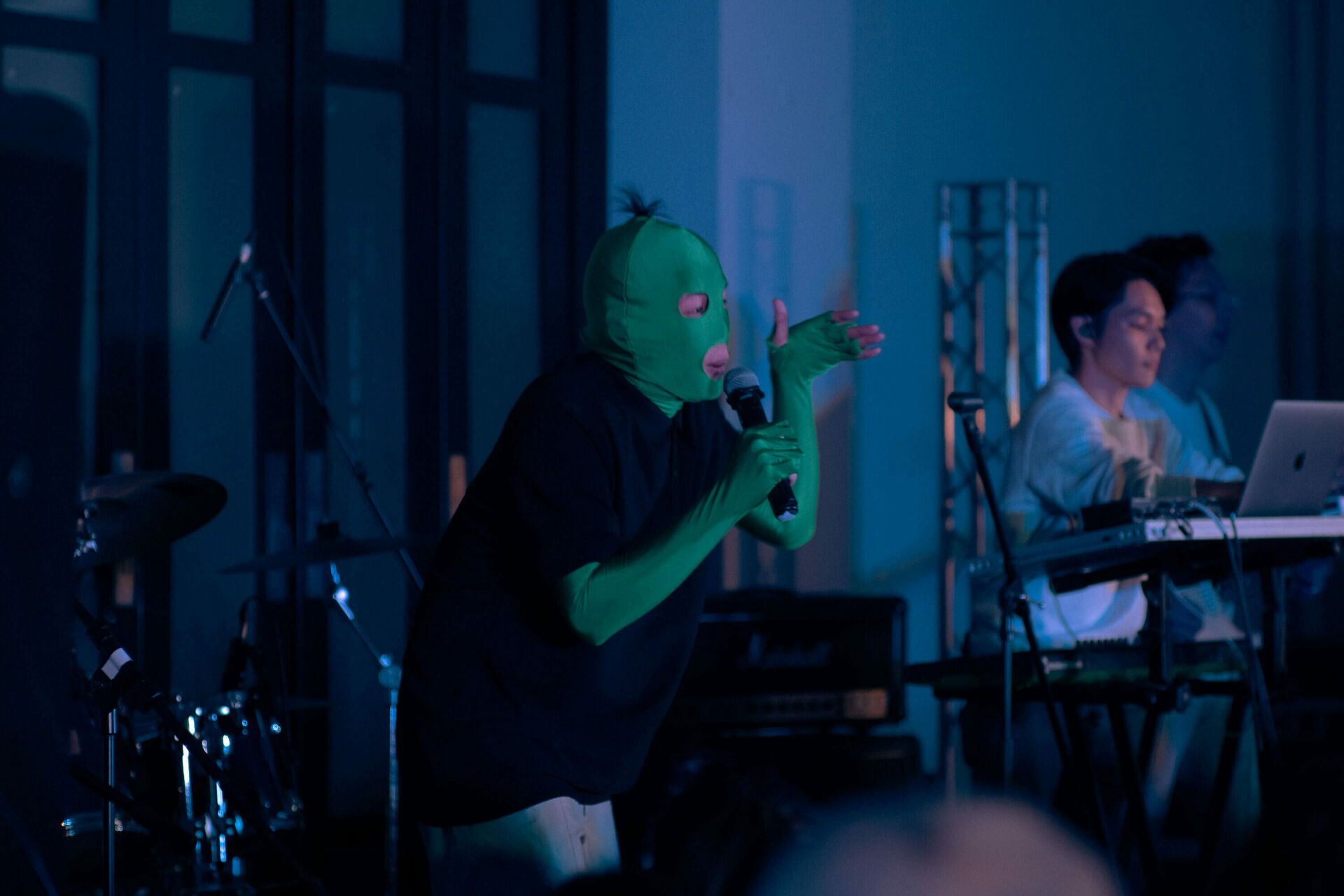 "It was an honour [to represent Singapore]. There were so many great bands [and artists] who played at this festival. [I was] so happy to be alongside Fauxe, Amateur Takes Control, Pleasantry, cues, and Ffion as well," said BGourd.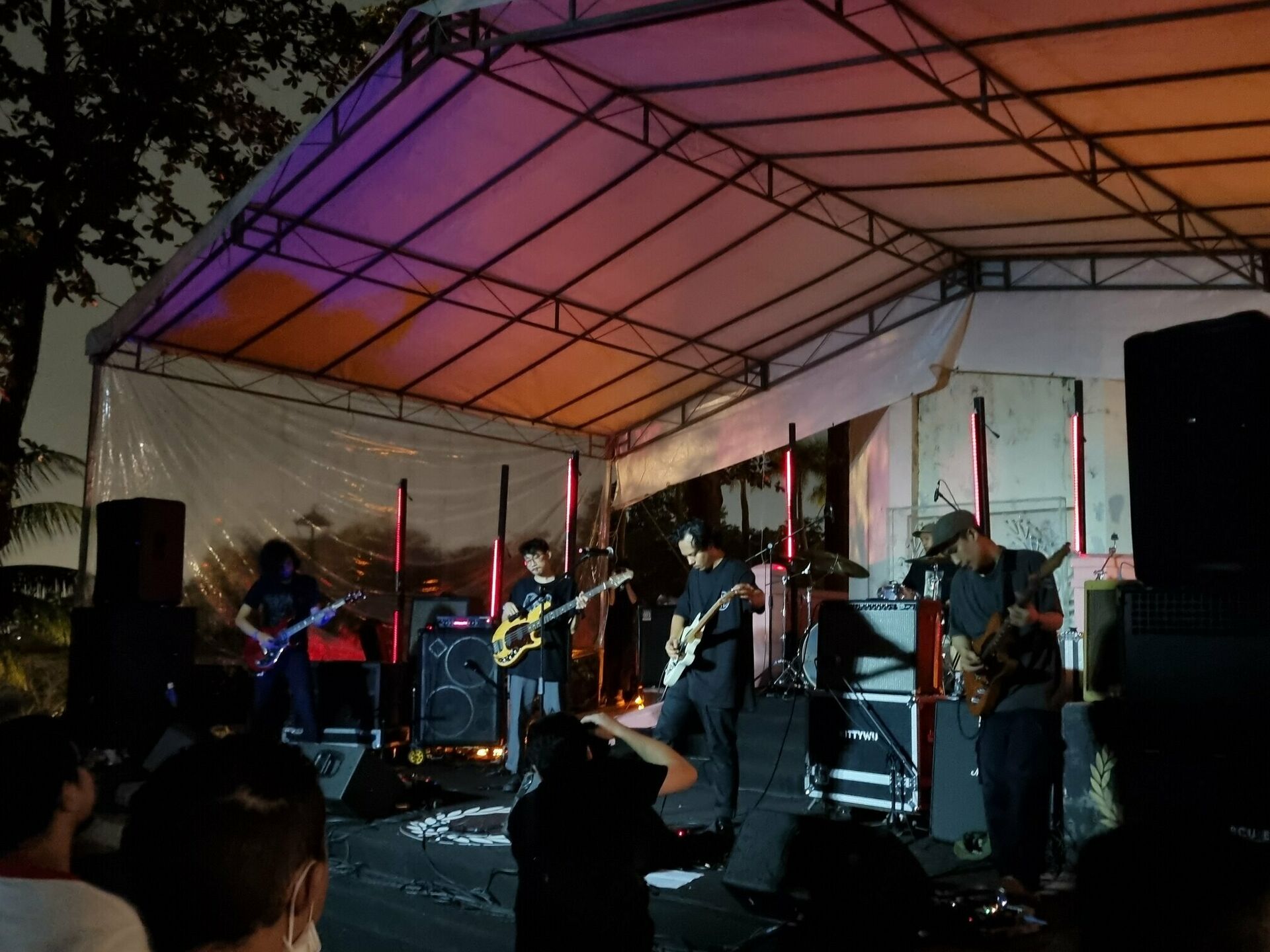 Back at Stage 2, instrumental rockers Amateur Takes Control rounded off a dazzling showcase of local music on a high note. The quintet's setlist was so electrifying that not even a drizzle was enough to pull festival-goers away from the show area.
In a performance that was full of conviction and confidence, Amateur Takes Control signalled to the world that they, as well as the rest of the Singapore music scene, meant business.
---