(Cover photo: IMC Live Global)
For what seemed like an eternity, the live music and concerts industry in Singapore was plunged into complete darkness.
Not long after COVID-19 reached our shores, numerous live shows and gigs that had been lined up for 2020 were called off, leaving organisers, performers, concert venues, and backline companies in an extremely precarious position. As concert-goers who were looking forward to watching our favourite musicians perform, not being able to attend live shows felt like losing a piece of our souls. 
United by a shared love for music, all of us waited with bated breath for live concerts to make their return. 
The first glimmer of hope came in the form of the Ministry of Culture, Community and Youth's (MCCY) small-scale pilot concerts in September, which paved the way for the return of large-scale live concerts, beginning with Collective Minds, AEG Presents and Marina Bay Sands' 'Back To Live' in December. 
Now that Singapore is in Phase 3 of re-opening, live shows have begun to populate the concert calendar again, and it seems as if the live concert industry is finally on the road to recovery. 
To find out how physical concerts are being put together in the new normal and what the future holds for the live concerts, Hear65 spoke to several key players in the live concert industry here in Singapore. 
---
The return of live concerts
The resumption of physical shows was met with jubilation by many in the live concert industry in Singapore. For musicians such as Orkestra Sri Temasek's Music Director, Mr Muhammad Firdaus Mohd and R&B singer, KEYANA, who had to look for alternative ways to support themselves financially when they were not able to perform, this has restored some semblance of normalcy to their lives.
"The way audiences respond to live performances is what drives us, artists, to develop our skills even further and explore different kinds of works. It elevates every performance and makes it different every time," said Mr Firdaus, who, together with Orkestra Sri Temasek, performed at the Light to Night 2021 festival at the Victoria Concert Hall in January.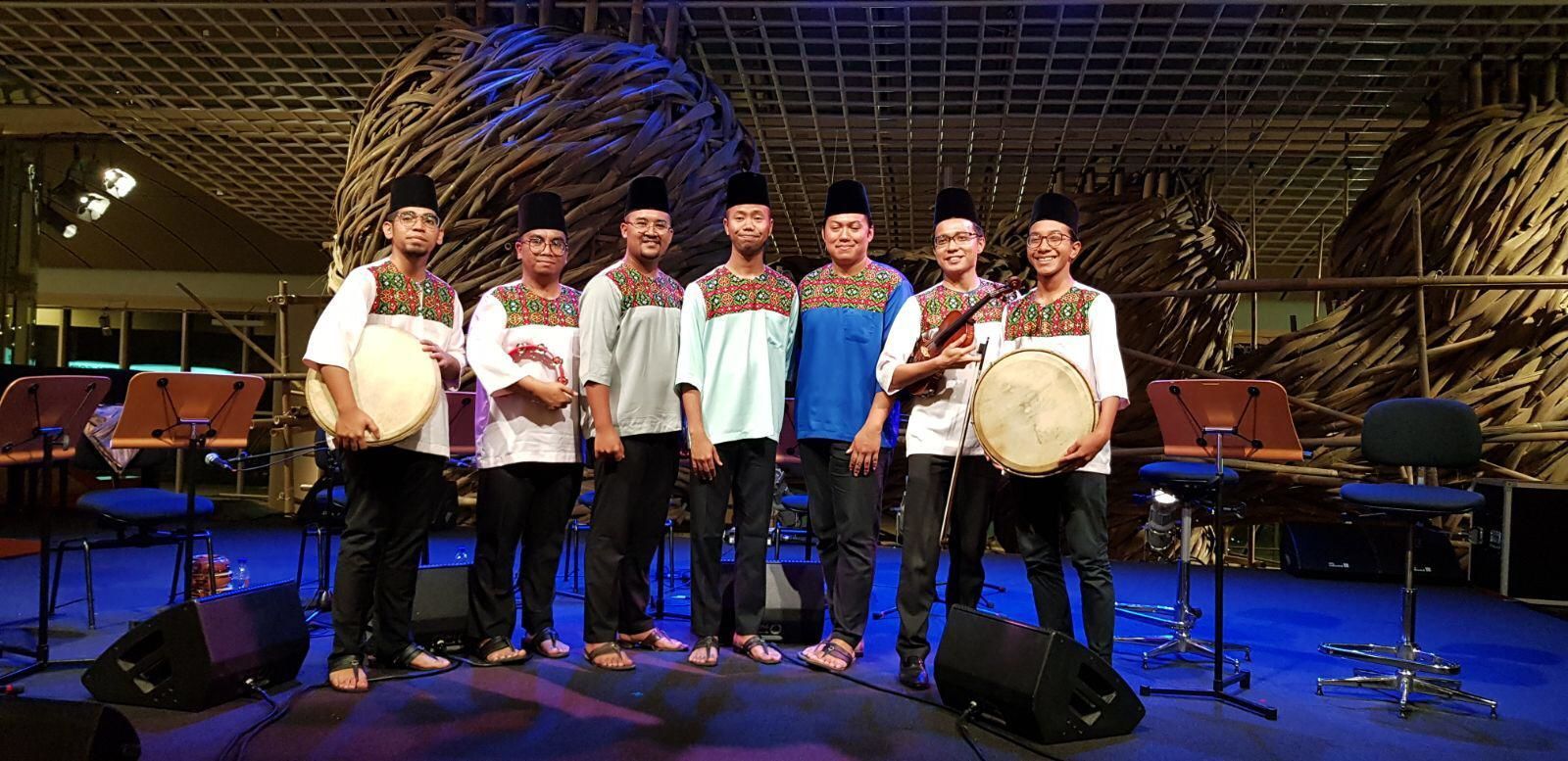 Singaporean ensemble Orkestra Sri Temasek. (Credit: Singapore Symphony Orchestra)
KEYANA said that she was happy to have been able to perform songs that she had written during the absence of live shows in front of a live audience at the Back to Live concert, which featured acts such as Benjamin Kheng, Sezairi, Charlie Lim and Aisyah Aziz.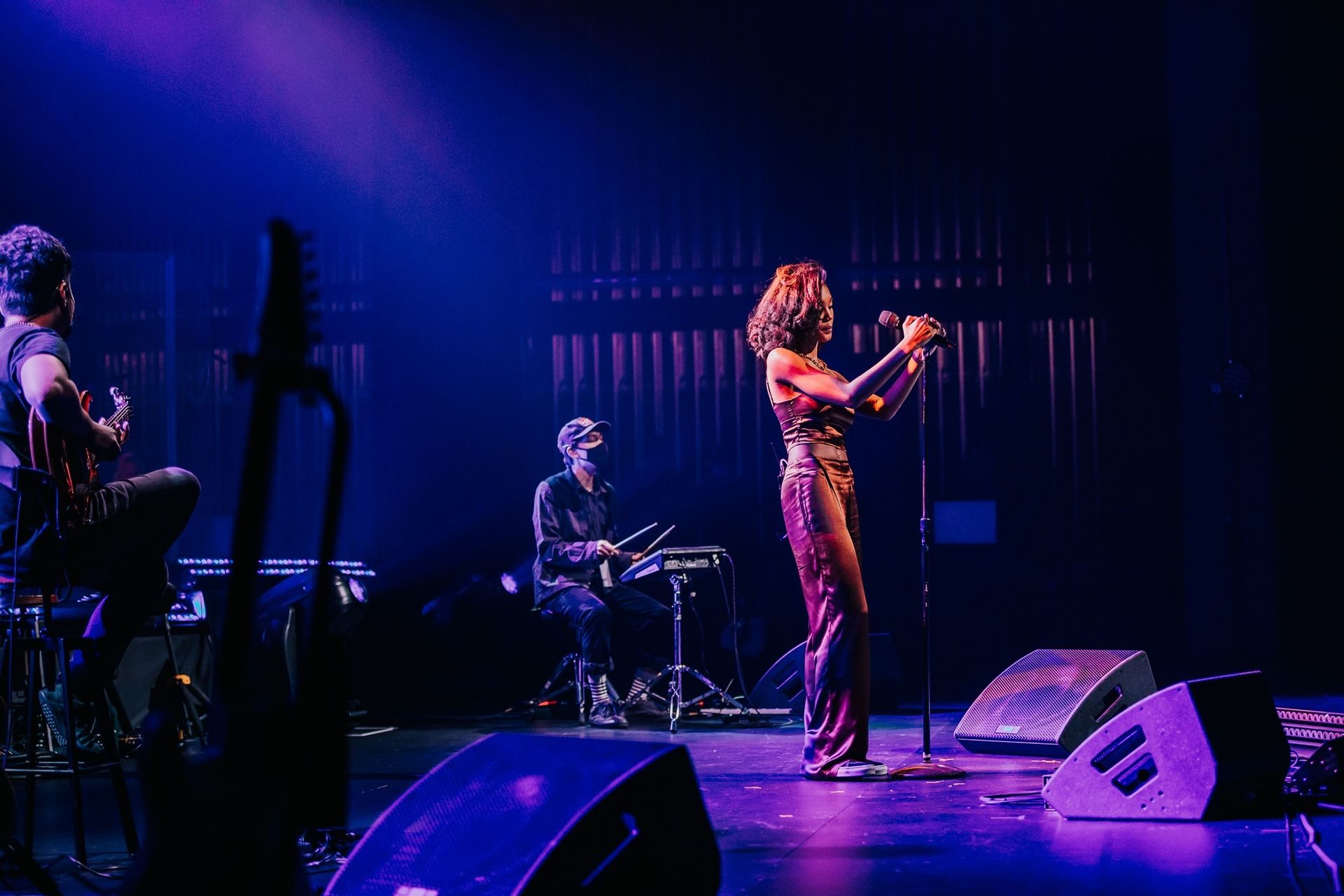 KEYANA performing at the Back to Live concert. (Credit: Collective Minds)
Like Mr Firdaus and KEYANA, organisations responsible for putting together live shows, such as IMC Live Global, are delighted that they are able to bring music lovers and live music together once again. 
The concert promoter and manager hopes to continue promoting "hope and optimism" for the live concert industry in 2021 through its AL!VE concert series. Group Chief Operating Officer of IMC Group Asia, Mr Romell Song remarked: "Naturally, we are very excited to be playing a pivotal role in helping reactivate the Live experience. It's time to put smiles on Singaporean faces again and give them a chance to engage with their favourite local artists in person."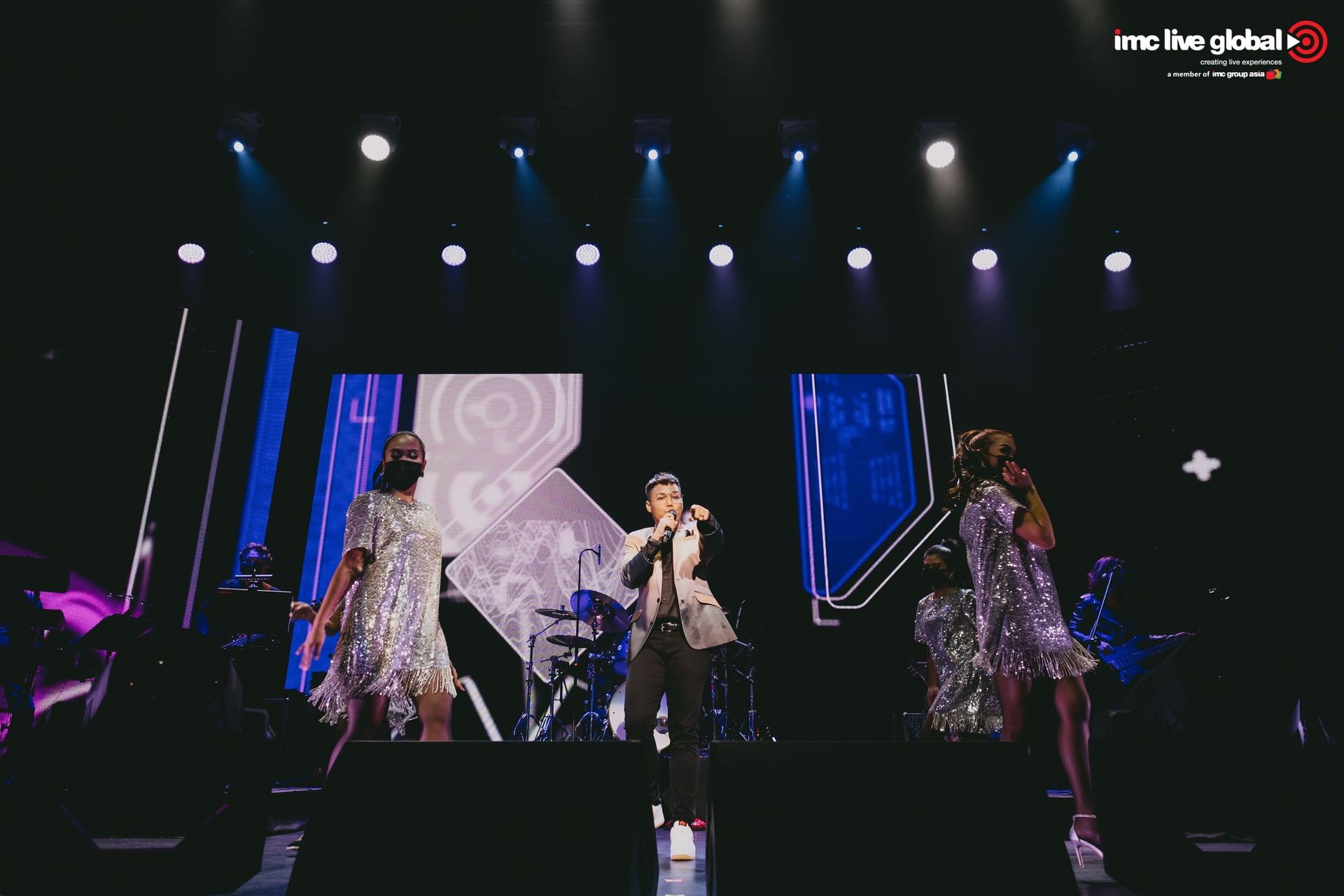 Anugerah winner Hyrul Anuar performs at IMC Live Global's AL!VE Vol 1. (Credit: IMC Live Global)
Backline company Ebenex, on the other hand, does not share the same enthusiasm as others in the industry. Mr David Toh, Ebenex's founder and managing director, feels that while live concerts are back, his company is not completely out of the woods yet as the loss of revenue from traditional ticketing and the lack of sponsors still present challenges for it.
---
Adapting to the new normal
As the pandemic still remains at large, alterations have had to be made to the ways in which live concerts are planned and executed. 
Under the Safe Management Measures (SMM) mandated by the Government, live concerts can only host up to 250 audience members in zones of up to 50 people each. Restrictions have also been implemented to minimise the risk of virus transmission between those in the audience, as well as between concert-goers and performers.  
In order to ensure that their performances remain engaging, producer Cravism, who performed two free shows at the Esplanade in January, and Mr Firdaus have developed new ways of interacting with those in the audience. 
Cravism shared: "I recently did a duo set with emmeline and we managed to engage the audience by asking them to come up with words by pointing out objects or things so that emmeline could write a song using the given words."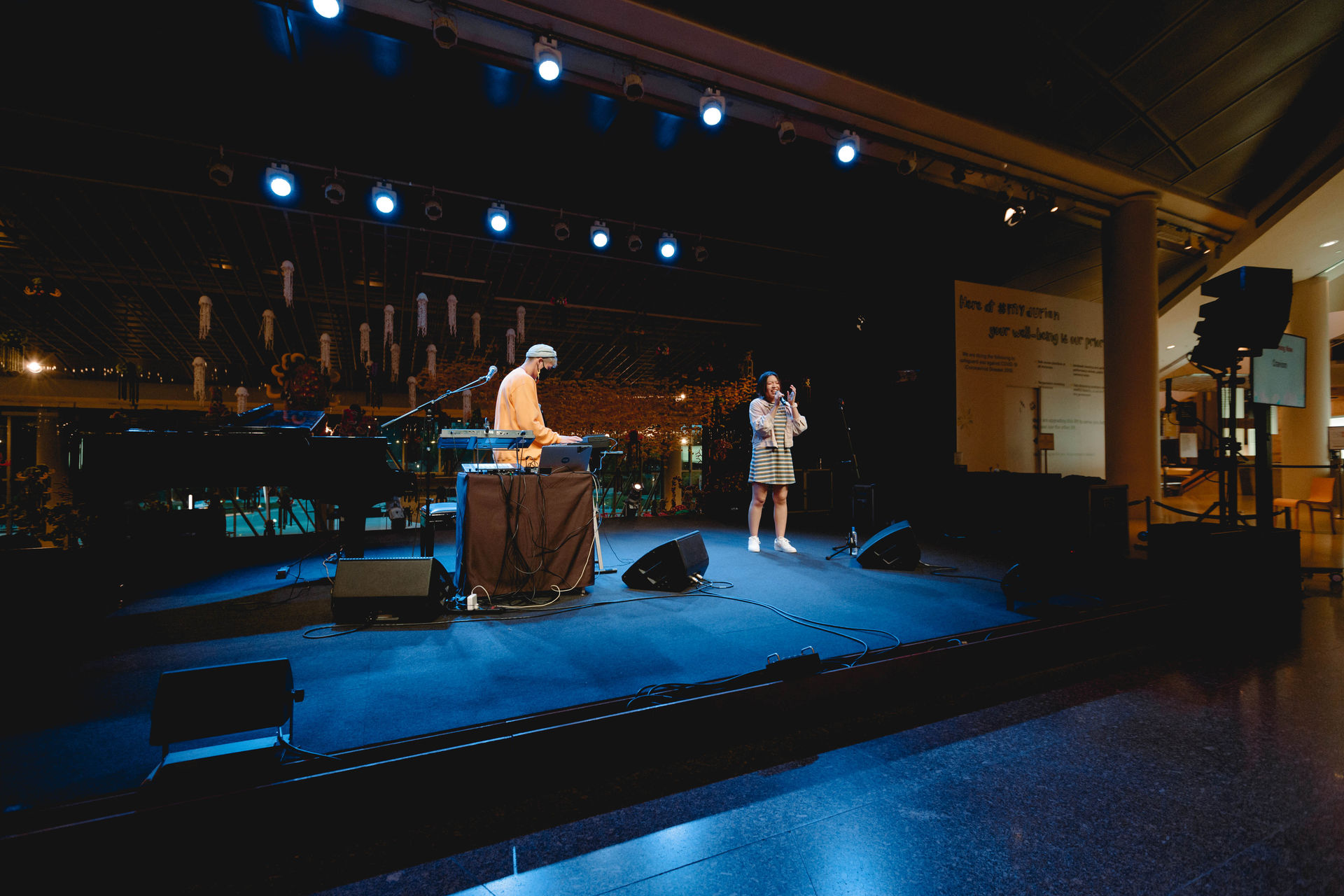 Cravism performing alongside singer emmeline at The Esplanade. (Credit: Aocheng)
Similarly, Mr Firdaus has found that it is indeed possible to involve concert-goers in his performances even though they are unable to sing or dance. He said that he now encourages those at Orkestra Sri Temasek's shows to clap along to songs and "groove" with those on stage by moving their shoulders and feet while seated.
For Arts House Limited (AHL), a non-profit organisation that manages The Arts House, Victoria Theatre and Victoria Concert Hall, Aliwal Arts Centre, Goodman Arts Centre and Drama Centre and organises the Singapore International Festival of Arts (SIFA), the restrictions presented opportunities to create more immersive concert experiences for its audiences.
A spokesperson for AHL said: "For the intimate live performance by Planeswalker (at SIFAv2.020), instead of seating audiences in the bleachers in the Black Box, we seated audiences on adjustable floor chairs."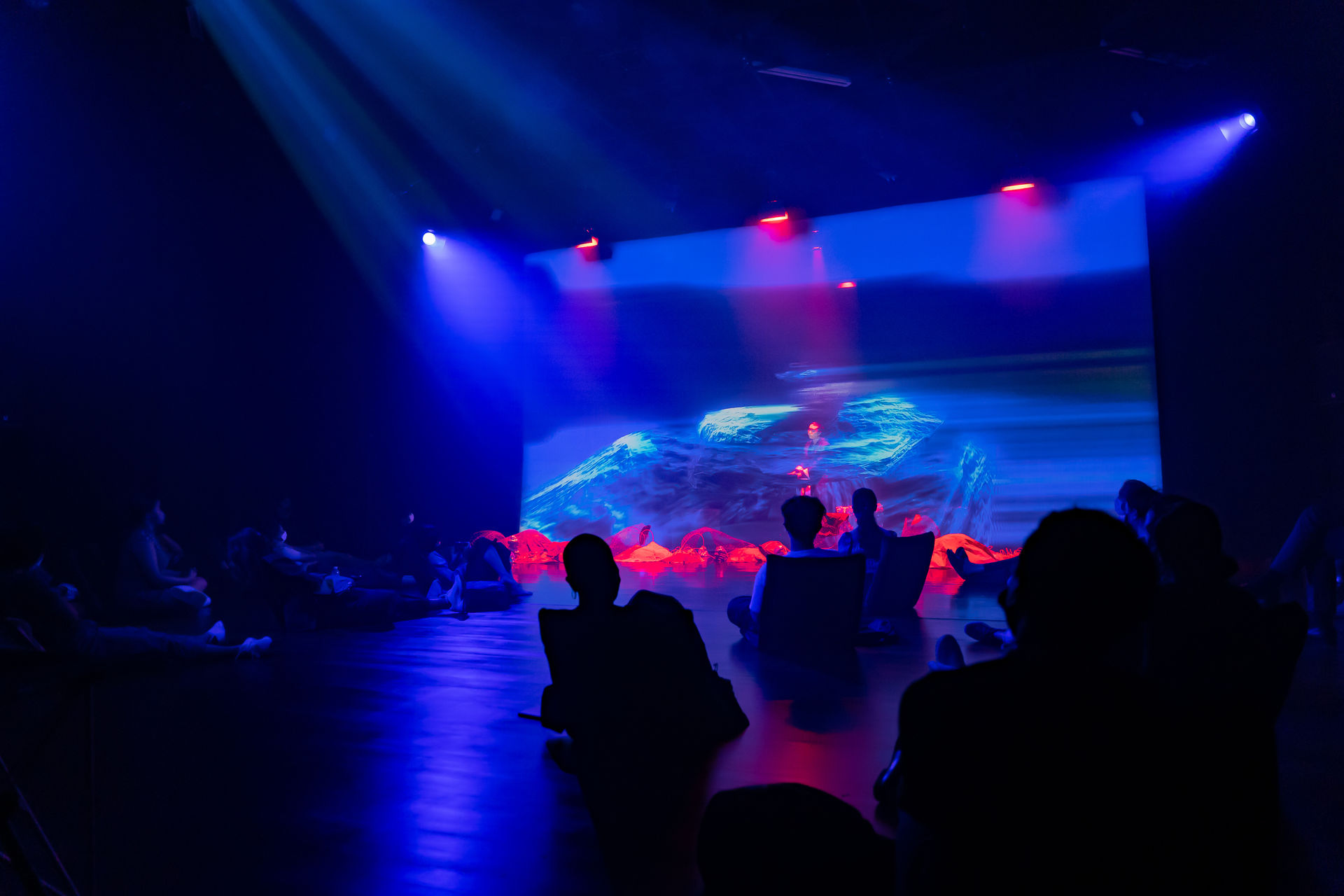 Adjustable floor chairs in the Black Box. (Credit: Arts House Limited)
---
Collaborations within the live concert industry
Aside from adapting to the changes brought about by the pandemic, players within the live concert industry have been working together to put together live shows and make up for lost time. 
Since November last year, The Esplanade has been teaming up with Singaporean artists across a range of music genres to programme a diverse selection of live shows for music lovers. Its Rocking The Region, Munch!, Beautiful Sunday, and Mosaic Music Series concerts feature indie bands, chamber music musicians, community orchestras, and jazz and indie artists respectively. 
"Nothing can replace the sense of community and the intimacy of the live arts experience", Ms Amy Ho, the Head of Music of The Esplanade Co. Ltd commented.
Like The Esplanade, IMC Live Global saw an opportunity to collaborate with homegrown artists to cast the spotlight on local music in its AL!VE concerts. 
Mr Song recounted that a call was put out to the best musicians in the industry, including Jeremy Monteiro, THELIONCITYBOY, Art Fazil and Joi Chua, and all of them responded with a "yes".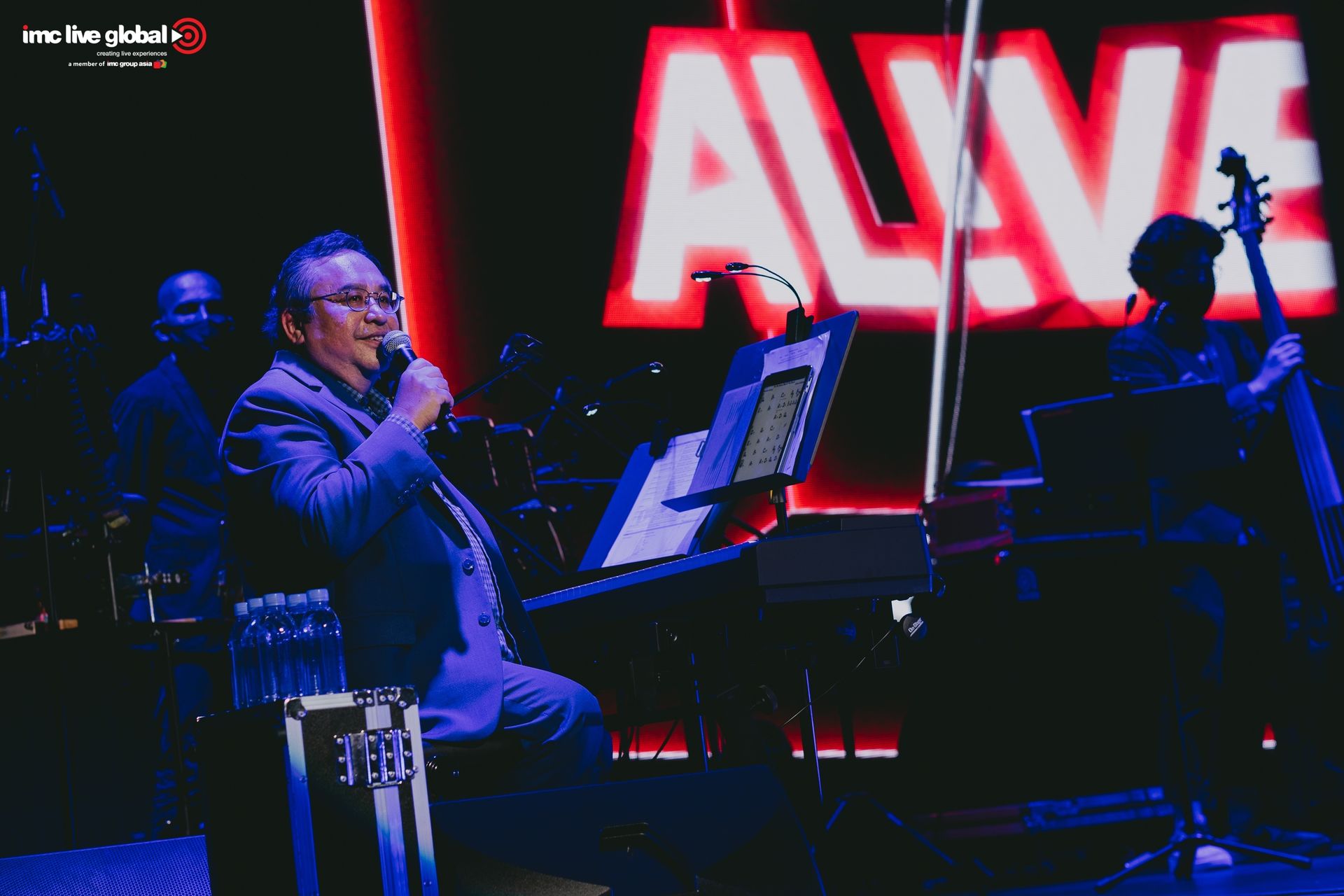 Singapore's King of Swing Jeremy Monteiro entertains the crowd at AL!VE Vol 2. (Credit: IMC Live Global)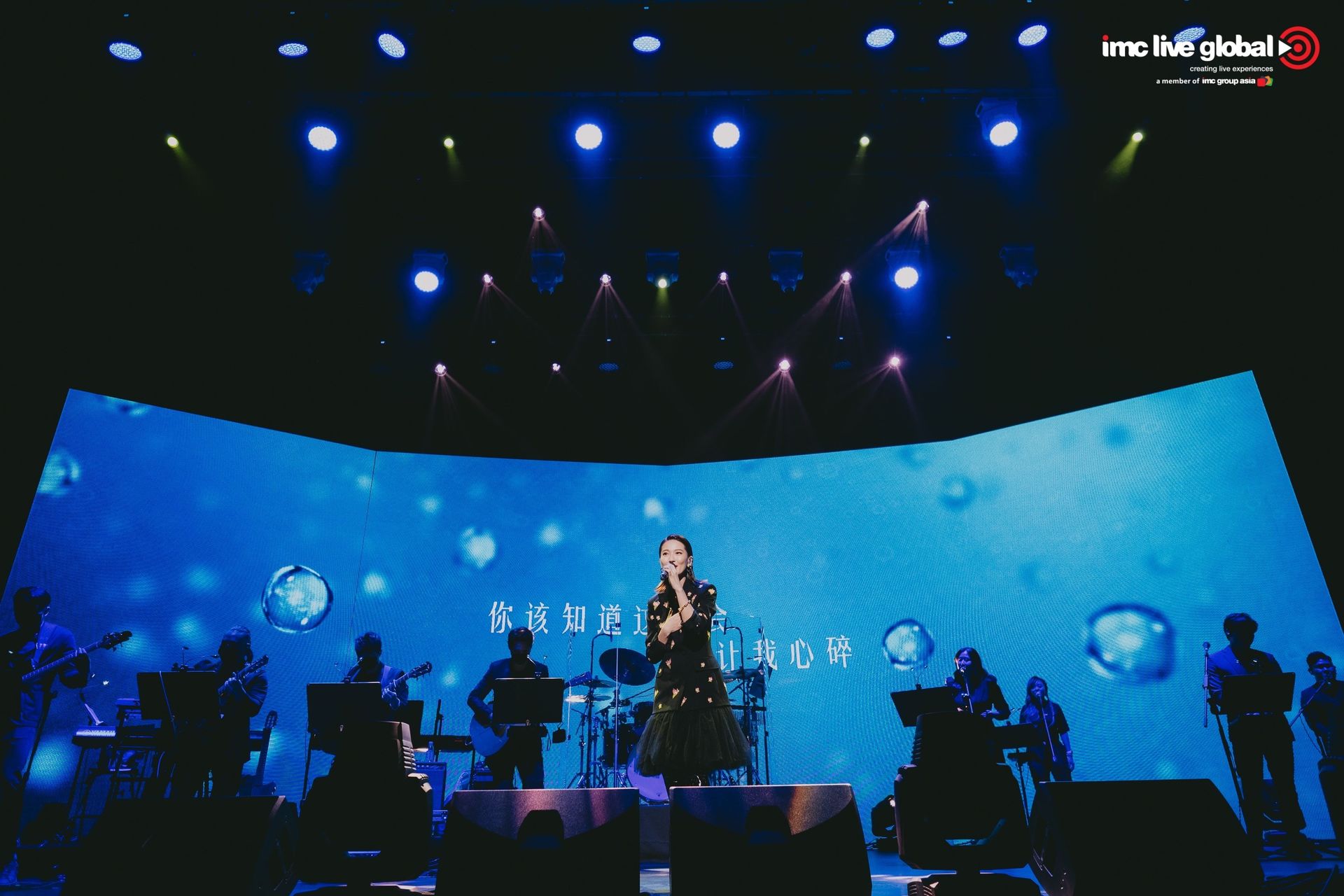 Mandopop singer Joi Chua at AL!VE Vol 3 (Credit: IMC Live Global)
AHL also received a similar response when it was putting together its Jazz at Play: 7 Songs at Christmas concert to spread the Christmas cheer at the Victoria Theatre in December. The AHL spokesperson shared that show was possible because of the strong support shown by influential musicians in the local jazz scene, such as Alemay Fernandez, Rani Singam, and Rit Xu Group.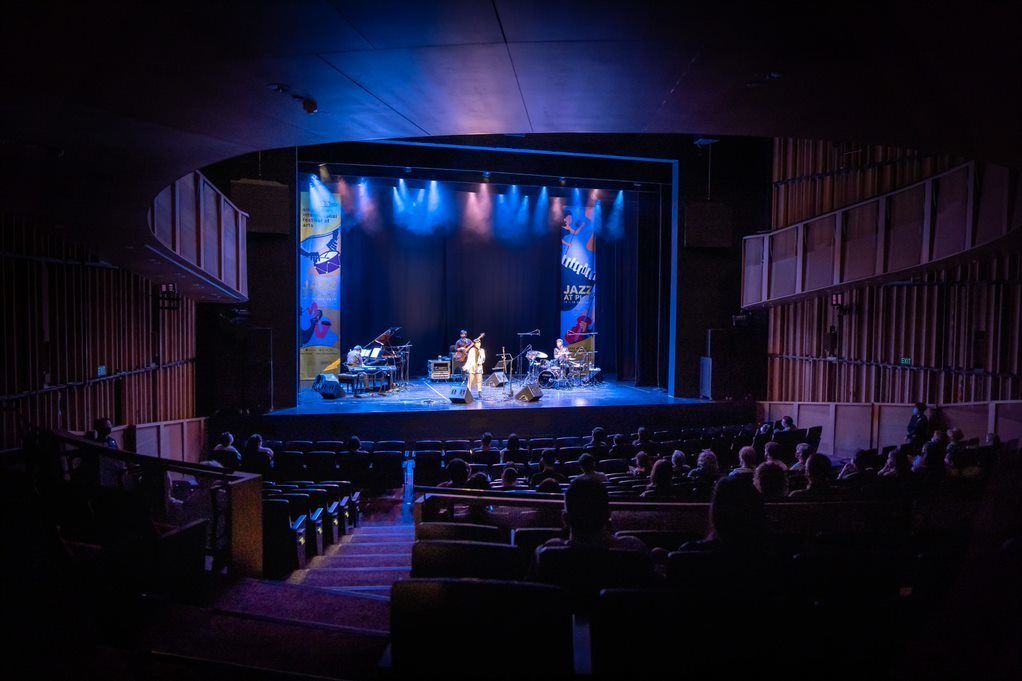 A performance at the Jazz at Play - 7 Songs at Christmas concert. (Credit: Arts House Limited)
---
The future of live concerts in Singapore
As KEYANA puts it, the live concerts from the pre-pandemic days have now become things of the past. She said: "In this new normal, I feel like the future of concerts will have a heavy digital emphasis."
This future described by KEYANA is not that far away. In fact, a new hybrid concert model — which combines live and virtual elements — is slowly taking shape.
"I think it is a smart initiative to engage more people. Due to the limited physical capacity at live shows, having an online live platform for those who cannot physically make it allows for more people to attend the show from anywhere," shared KEYANA.
Similarly, Cravism said that giving those who are unable to be physically present an option to stream concerts from wherever they are is "better than nothing".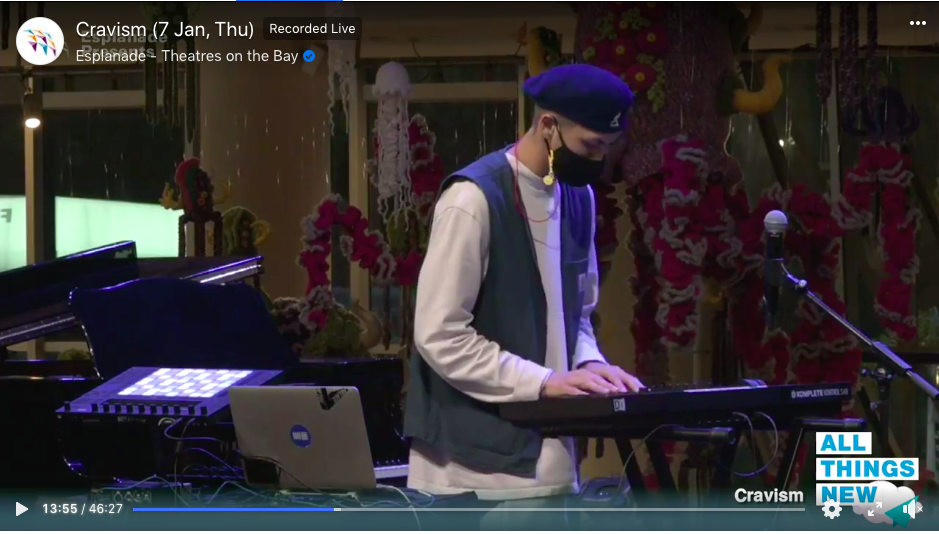 Cravism's performances at The Esplanade were also streamed online. (Credit: The Esplanade Facebook)
Having already embraced Extended Reality (XR) technology, Ebenex is certain that hybrid concerts are the way forward for the live concert industry. "This is the way it should be," remarked Mr Toh. 
While The Esplanade remains cautious of the downsides of the hybrid model — high costs, technical demands and digital fatigue on audiences and artists — it too has seen the potential of combining elements of live and virtual shows. Ms Ho shared: "Digital plus live brings richer and more meaningful arts experiences for audiences. Artists also gain both a wider reach and an opportunity to deepen engagement with audiences through their works, as well as stretch their creativity."
"The key is to find that balance," she added.
For Orkestra Sri Temasek and IMC Live Global, physical concerts are still the way forward. 
While Orkestra Sri Temasek has been putting together livestream shows and recording its performances to keep fans at home engaged, Mr Firdaus feels that the experience of watching a live show is one that cannot be replicated.
"Live performances can never be replaced by livestream shows as the spaces we perform in bring different kinds of acoustic and light directions that are specific to our performances," insisted Mr Firdaus.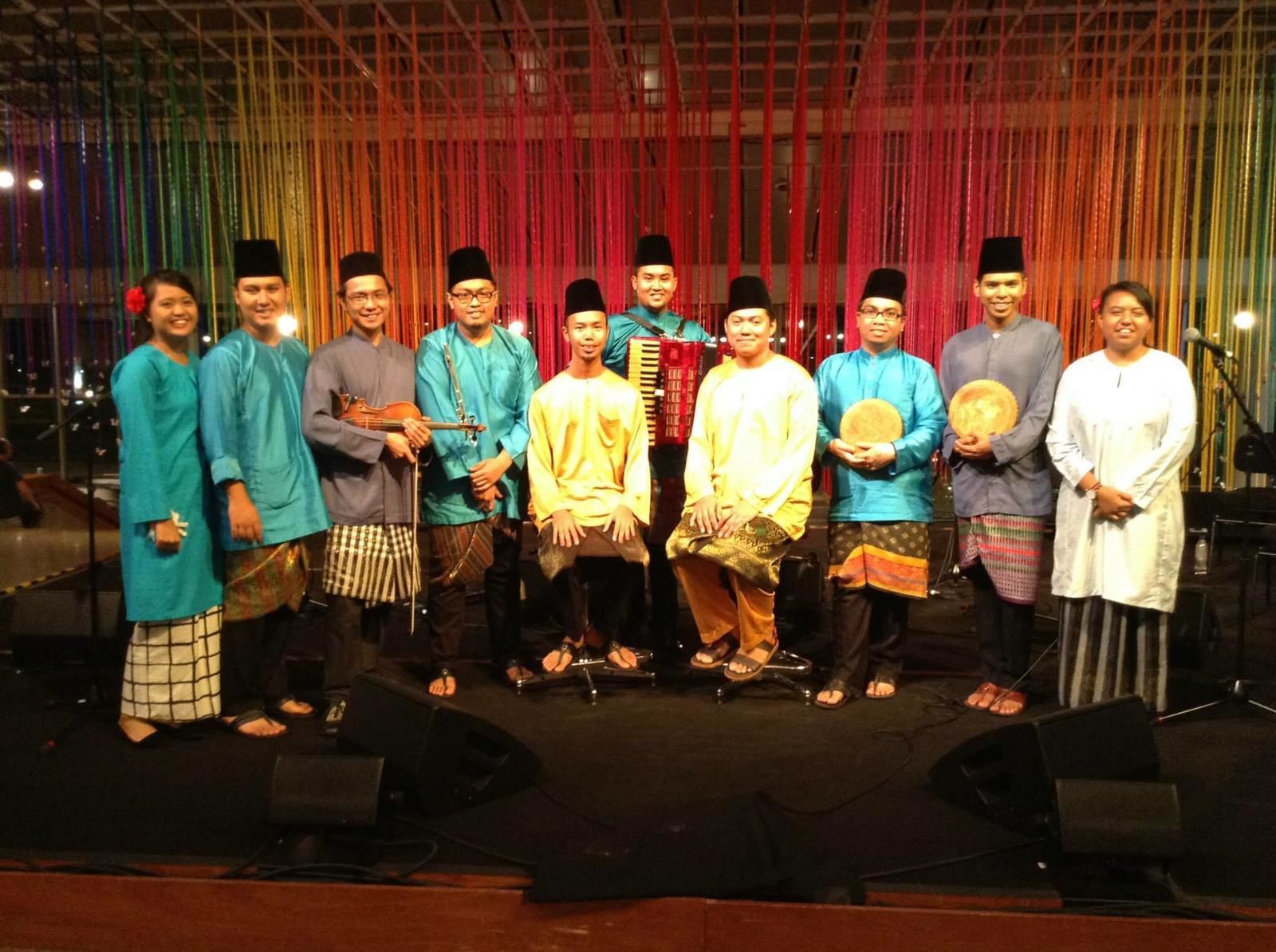 Orkestra Sri Temasek (Credit: Singapore Symphony Orchestra)
Mr Song mentioned that while IMC Live Global is "open to the idea [of adopting the hybrid concert model] so long as it is a viable model for [it] to execute successfully", its focus on bringing music-related live entertainment to its audience remains unchanged.
---
Hopes for 2021 and beyond
AHL and IMC Live Global both agree that change is the only constant and that it is important to remain vigilant.
The former does so by participating in a crisis management and preparedness exercise every two years. "To be able to keep up with the ever-evolving situation, all of us at AHL have learnt to keep a positive mindset and be open to change," the AHL spokesperson shared.
The latter keeps close tabs on developments around the world and adjusts its plans whenever there is a need to.
With a resilient attitude and an optimistic outlook, AHL and IMC Live Global are looking forward to continuing to do what they do best.
"We're thrilled to be able to continue engaging current audiences and also look forward to attracting new ones with physical live shows. We're also looking forward to having audiences back to our venues," said the AHL spokesperson.
Mr Song remarked: "The exhilaration and camaraderie felt among the audience as they sing along in unison with the artist to their favourite tunes – that's the kind of spirit that drives us!"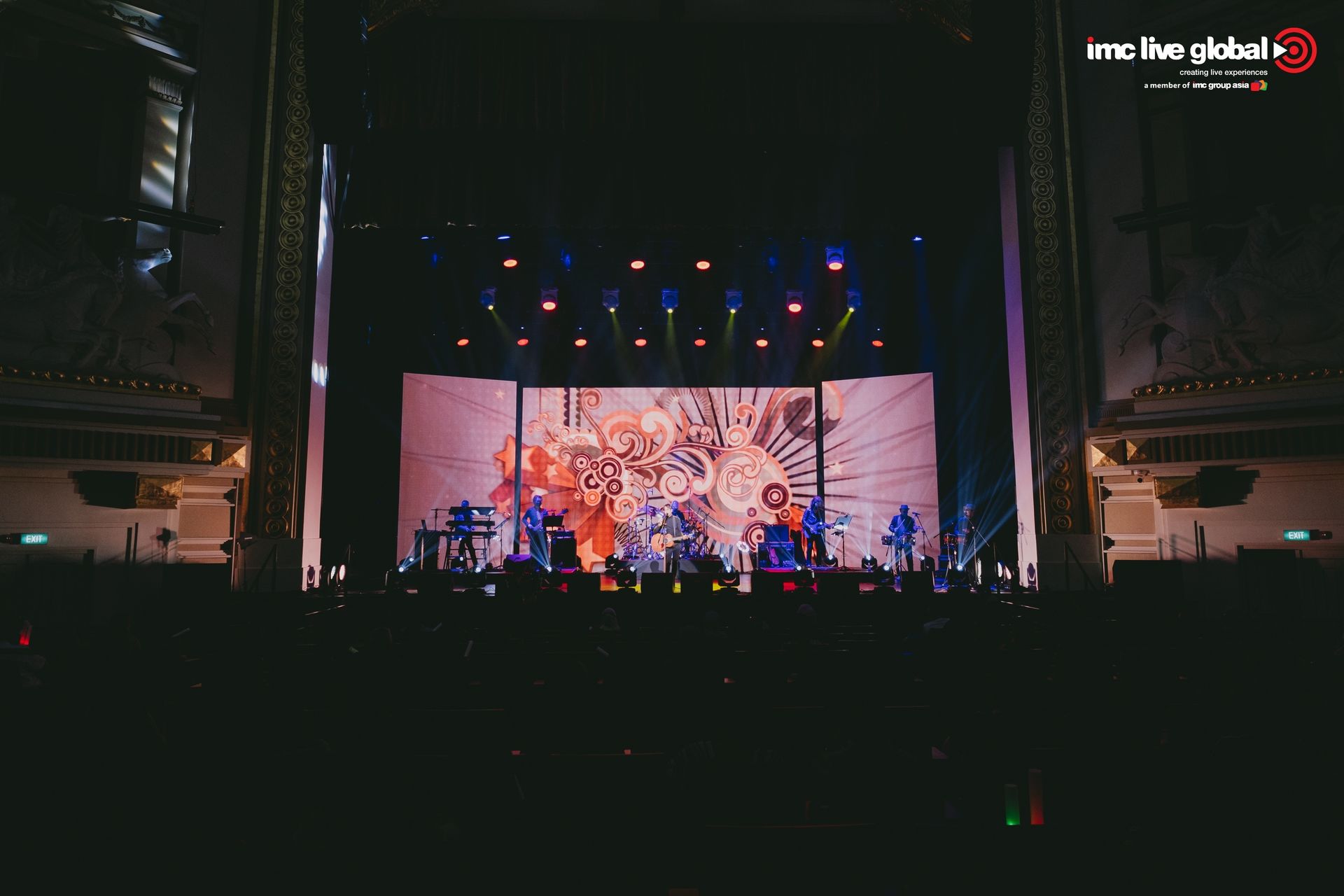 Folk singer-songwriter Art Fazil performs at AL!VE Vol 1. (Credit: IMC Live Global)
Art Fazil at AL!VE Vol 1. (Credit: IMC Live Global)
Similarly, Orkestra Sri Temasek is confident that things will only get better for the live concert industry from here on out.
Mr Firdaus said: "I am looking forward to having a bigger group on stage and collaborations with my ASEAN friends to have an ASEAN music festival in the future. I'm also hoping that singing on stage and performing on stage without masks will be a reality soon!"
---
---