Apple Music will be featuring a Singaporean music takeover for the next 48 hours (21/04 - 22/04) where you can discover and support our own homegrown artists. 
Apple Music has announced a special program, 'Stream Local', that features Singaporean artists and creators on the Apple Music Browse tab. It will see familiar faces such as Gentle Bones, Charlie Lim, Annette Lee, and Fariz Jabba, among many others.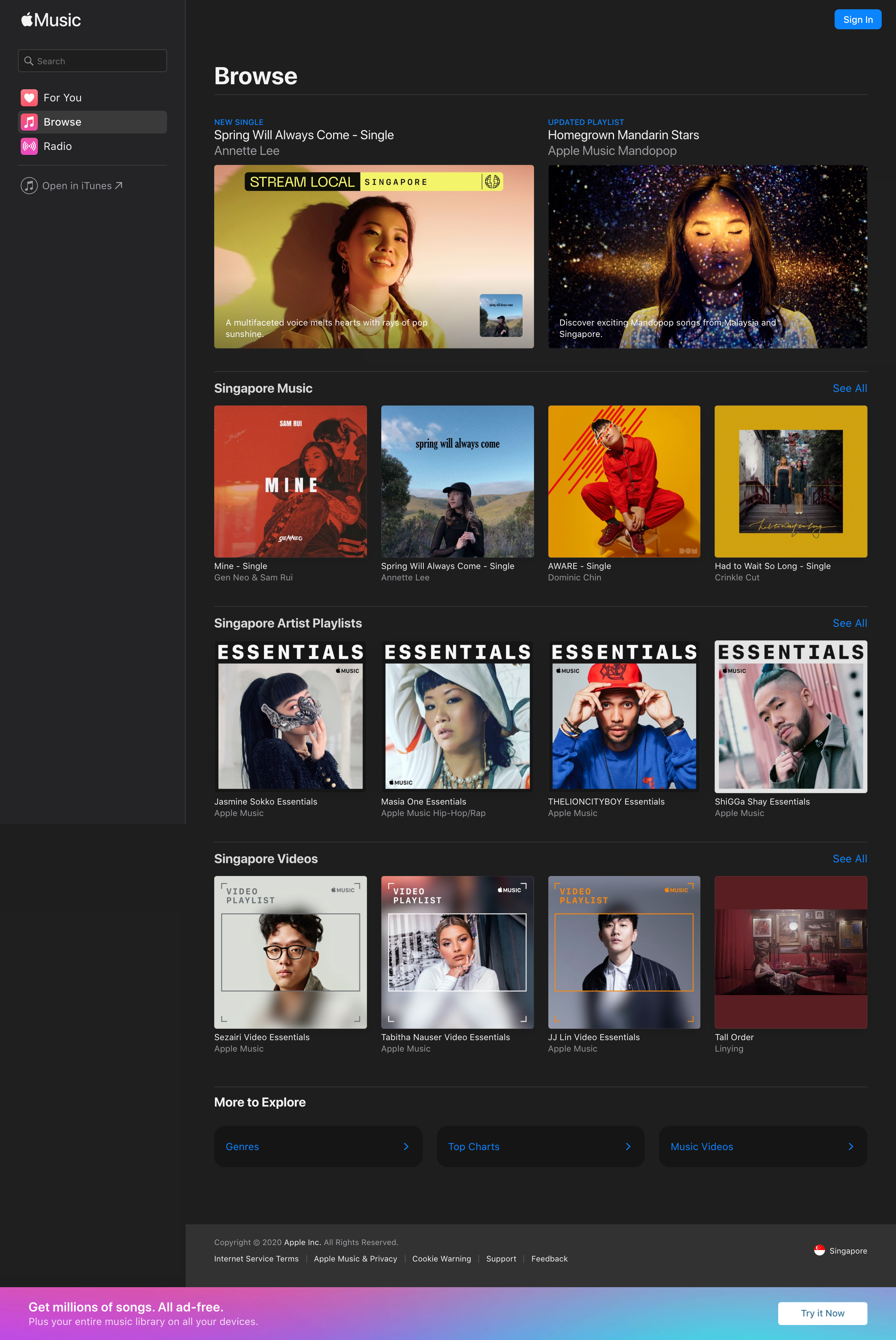 Some curated playlists include 'Rising from Singapore', 'Homegrown Mandarin Stars', and 'Jasmine Sokko Essentials'. 
"In these times of crisis, many of us have been listening to music to help to lift our spirits and make our days better. Many of the musicians behind these songs now need our support, especially local musicians, so let's stay united and stream local," urges Annette Lee. 

"When times go bad, historically we've always been going back to music. Music is an important part of everyone's lives, helping people at their lowest points. It could potentially bring that extra bit of motivation for somebody to carry on when they feel like giving up. We need music to unite us all as a community to tough this one out," shared Fariz Jabba. 
"It lifts the spirit and provides a sense of therapy that very few things in this world can, and it has the power to bring people together. So all the more we're going to need music in times like these," added Charlie Lim.
Check out our local artists here.
---