While it remains unknown the next time we can return to live music performances and DJ gigs, substitutes such as online concert events are quickly filling the cracks to tide music lovers through these trying times. Here's some good news for those who miss their partying days, you can now celebrate great electronic music and show your support for incredible female DJs from Singapore, from your own living room. 
Hosted by Red Kite Music in collaboration with National Arts Council, virtual event F for Fantastic will be gathering well-loved local female DJs to celebrate Singaporean women in electronic music. 
As part of the #SGCultureAnywhere initiative, the event is set to take place on 19 September, 8.30 pm to 12.30 am, held on Amazon-owned live-streaming platform, Twitch. The event will feature special performances from THE ANALOG GIRL, known for her diverse mix of catchy beats, as well as an exciting DJ lineup that includes Ginette Chittick, ARESHA, A/K/A Sounds and founder of Red Kite Music, Nate Tjoeng, under her DJ moniker, SCHÖNSEVEN. 
Actress and emcee Roz Pho will also be the host of the evening, entertaining viewers with peppy banter and bringing them up-close and personal with the featured guest stars, including visual artist of the night, CLARROT_.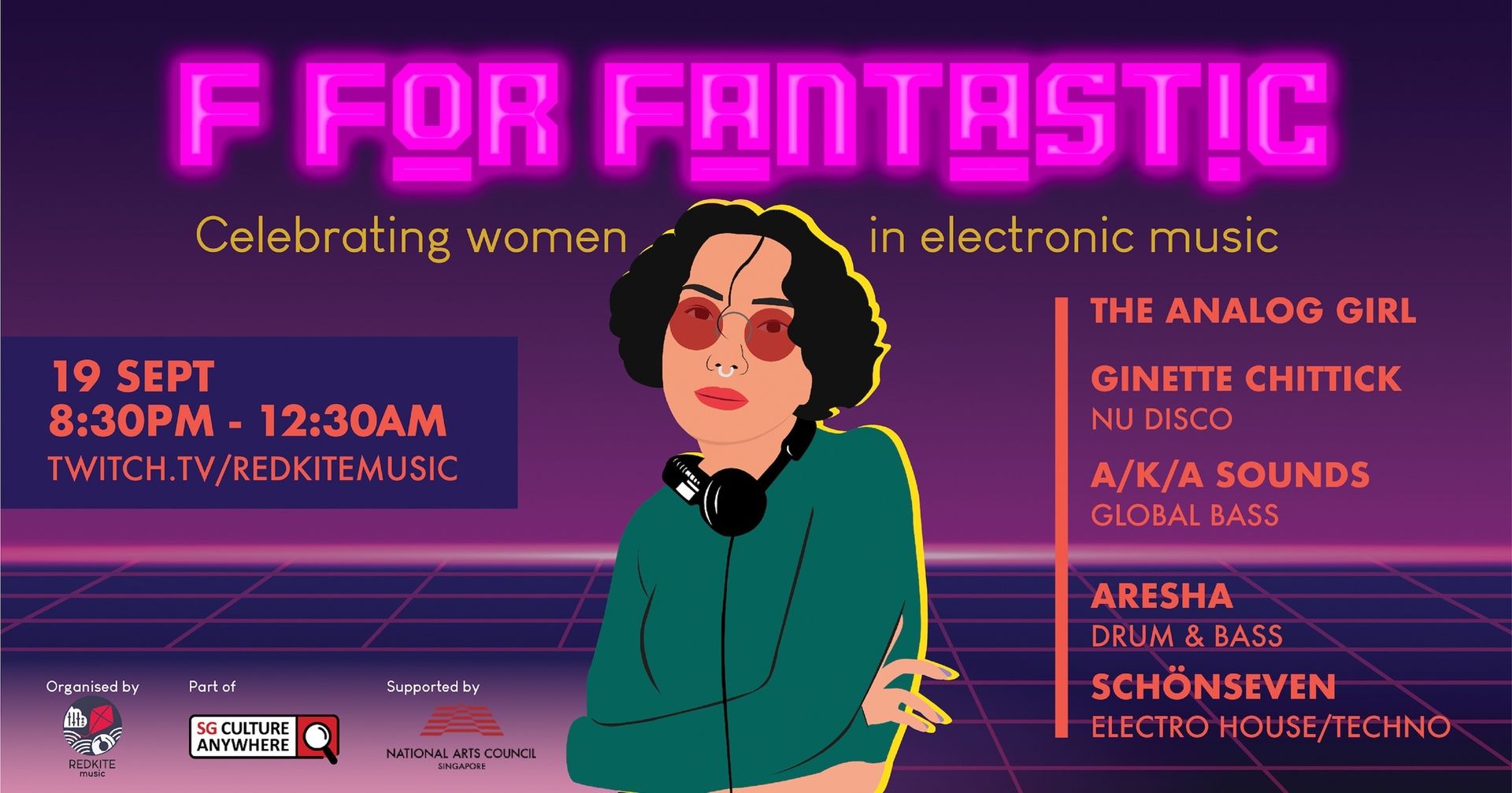 To register for the event, click here.
---