In all the chapters of history, humans have bore witness to the tempestuous conversation of feminine expression and gender restrictions. From the confinement of women to their kitchens in the 50's to the muffled cries of gender-based harassment, which then sparked the eruption of the #MeToo movement in 2017 today, the insignificance that women have often been connotated with feels almost as biological as the gender itself even till this day.
Taylor Swift said it best in her 2019 hit 'The Man', contemplating the glass ceiling that her and all women alike were born under as she sang "I'm so sick of running as fast as I can, wondering if I'll get there quicker if I was a man."
Personally, I have always been plagued by the curiosity on gender disparity (or parity) within the music industry in particular. We're talking about an industry that very much glorifies women often, tagging them with nicknames like Beyoncé as "Queen Bey" and Lady Gaga as 'Mother Monster' (so on and so forth), profiting off female artists' self-expression of confidence and strength. It is strange to even fathom gender discrimination within the industry that drives female empowerment — can it even sustain with such prominent statures of feminism? Or perhaps the music industry is the cherished anomaly where femininity is a precious commodity. 
Together with local songstress RENE, Tabitha Boon (founder of production studio Noivil Studios), and rapper Masia One, Hear65 embarks on a rediscovery of female voices within local music and beyond. 
---
Feminine Portrayal in Music 
Under the bracket of female-driven music, one is opened to the myriad of different directions that women in music can pursue. From bubblegum pop princesses like Britney Spears to guitar-wielding, introspective singer-songwriters like Phoebe Bridgers, flashy, avant-garde performers like Rina Sawayama, and fiery female lyricists like Nicki Minaj, the list goes on. 
Music-lovers would argue that in the ring of female-represented music, there is something for everyone to enjoy. Yet, peculiarly, across the years of 2013 to 2021, out of a whopping 1,359 GRAMMY nominees, female artists did not meet one-fifth out of the total performers in the running, standing at an objectively pathetic number of 182. 
 

 

View this post on Instagram

 
"Expectation is easy to exceed when the bar is set very low by society" says Tabitha; despite pouring out one's feminine expression into their music, reception is often uncertain, especially due to an almost non-existent bar these musicians have to face up to. Though there are perks to the near-absence of expectation (which drives the diversity in feminine content) it also sentences these same artists to irreversible mediocracy. 
This trend has been around since decades before, where a 1980 study conducted by Hesbacher and Anderson realised that men have more commercial success and longer careers than their female counterparts. Additionally, women also fared poorly in representation in the music of that time. 

From the perspective of a performer, Masia One accounts the instability of female musical success to the lack of female voices within the industry. She comments that "the [music] business is an industry looking to exploit for financial gains from the personalities and creative works of the artists", therefore, despite the seemingly diverse flatlay of musical concepts offered for females to route through, more often than not, the producers and executive figures are the ones in control of the portrayal of female artists, based on what is the most marketable and profitable for themselves. 
In the same way, femininity, through the scope of musical expression can hardly be well-represented through the male-dominated mouth-pieces and market-skewed lenses that drive it. Even in her own experience, the 'Vulva Vocabulary' rapper "tends to witness that these sexy modalities of girls are usually a male producer or [executive]'s wet dream of how women should be presented", translating an inaccurate, unrealistic, and unrelatable depiction of what being female truly is. 
And isn't relatability a prized element in musical and artistic expressions of all kinds? For there to be a lack of genuine female voices in feminine musical concepts is not just a ridiculous paradox but also creates a gulf between what women themselves want to perceive when they listen to female artists and what is presented to them in reality. Similarly, Masia argues that, "The audience sometimes have not been given a fair shot to decide what they do or do not support because in a culture of convenience, they may not have been exposed to a more diverse perspective." 
Likewise, RENE shares on the matter of tuning in, reflecting on how "incredibly lucky" she is to have an "amazing team [that] is diverse in every way possible — gender, race, sexual orientation, you name it" yet, states how "the fact that '[she's] incredibly lucky' to be working in a team that reflects the rest of the world that [she] live[s] in is clearly an issue". 
 

 

View this post on Instagram

 
"How is that not a normal experience?" She questions: "It's boring having all the executive decisions being made by cismen."
Perhaps, despite it all, the disadvantages that come along with feminine expression in one's musical concept provide the breadth of choice for any budding young vocalist, yet not the depth. Nobody could hardly say that this same entity and spirit of feminism could be replicated or redistributed in any other conceptual manner.
Therefore and otherwise, femininity in musical concepts is undoubtedly a dull sword, waiting to be sharpened and brought to its fullest potential, in the hands of no money-grubbing, hyper-for-hyper-sexualisation male producer but in that of diverse groups who are dedicated to showcasing femininity at its most authentic. 
---
Gendered Experiences
In 2015, Masia One's song 'Warriors Tongue' was used as the chorus for a track on the official soundtrack for Fast & The Furious 8 without any feature credit or fair compensation given to her. Having to spectate how the same song was performed to an enthusiastic audience at Madison Square Gardens in NYC. But at the same time, media outlets in South East Asia refused to acknowledge her significance on the track as she was not listed as one of the featured artists, inviting her own self-contemplation on the matter. 
"It was not until 2021 when a VICE expose published that this same producer was facing statutory rape charges, as well as had a long list of female collaborators that had not been given due credit or payment."
She revealed that originally, the matter had been disregarded in her mind as an isolated incident, a "mistake" of a bad deal on her part. But after the expose, she learnt that female oppression was never accidental, and that often "violators have a long history of bad behaviour and [have learnt] how to get away with it". 
Though femininity in music is very much a desired factor filled with demand from inside and outside of the industry, the very nature of sexism and inequality for its most common exhibitors, female performers, still permeates the expectation and treatment of strong, powerful women within the intricacies of music-making.  
Yet in fact, the injustice lies not in the public demand but in the toxic practices that occur to feed it. In 2019, when her tour staff was sexually assaulted in Australia, Masia One was advised to keep mum about it in an effort to protect the rapper's money and reputation, and the staff member was harshly told to "suck it up". This glaring gender discrimination has built an unashamed cycle upon women's desire to "make it in the industry", yet how long could any self-respecting women stand being treated as a shiny, pretty prop that deserves no voice outside of the words placed in her mouth by her management? 
 

 

View this post on Instagram

 
Additionally, as the demand grows for female musicians, one has to examine if the industry supply is capable of sustaining it. 
USCAnnenberg's 2021 'Inclusion in the Recording Studio?' report demonstrated staggering statistics of female musicians in contrast to that of males. Across 1,797 unique artists, the ratio of men to women were an astounding 3.6 to 1 whereas, as for music producers, women stand at a meagre 2.6% in comparison to men at 97.4%. 
"There are few women who would go out of their way to pursue the more technical sides of music production and recording," Tabitha says, attributing this lack to "the notion that women are not able to do well in the field, which is not correct." In spite of the very unbalanced proportion of male and female voices within the music industry, women still accommodate a consistent position on charts, specifically 22.5% and 20.2% of 2019 and 2020's 900 most popular songs. 
 

 

View this post on Instagram

 
She feels that this notion that women would not find success in music production is heavily related to social perception —  the stereotype that women are "less 'nerdy' or less interested nor competent with 'machines'." Though one would very much like to imagine that women were being suppressed by this larger-than-them, external force, that might not always be the case. As discussed in Betty Friedan's 'The Feminine Mystique', these destructive social expectations "[transform] 'what is' for women, or 'what was', to 'what should be'." 
In other words, apart from an external driving force creating the heavily consumed image of what femininity should be, this idealised visual planted a seed in the brains of many around the world on what they were or were not able to do, turning the earnest essence of femininity into a one-dimensional commodity.
"I think for those interested to see it beyond commodity, and find a true reflection of society, it is about growing the opportunities and platforms that help female creatives to connect with their audience." says Masia. Similarly, Tabitha, though acknowledging the struggle to overcome social expectations, believes also that "[females] shouldn't let [their] own understanding of what society perceives [them] as to stop [them] from doing the things [they] want" and through projecting their own personal visions for themselves would there come to be more female voices within the industry. 
---
Social Expectations
"Back in the day, horny women were to be feared and now they're given Emmys." Phoebe Waller-Bridge (Fleabag, Killing Eve) says during her SNL monologue. 
Though eliciting thunderous laughter from the live studio audience, the humorous punchline packs latent nuance and a stubborn truth — that how open or restrictive feminine expression is, is always mutually exclusive to societal expectations on what constitutes 'femininity'. 
Proving this fundamental and one-dimensional perception of women by the media and public is Madonna. Through embodying a 'femme fatale' archetype in music and her artistry, a thesis paper contributed by Emma Mayhew of the University of Wollongong reflects how Madonna has withstood the test of time and social expectations by becoming "both the most vilified and most praised of female music performers in the last two decades". 
Consistently portraying herself as unapologetically female with confidence through the years of her career, the impressions built against her by the public continuously fluctuate from distaste to admiration, perfectly evidencing the fickle nature of general consensus as well as the rigid perception that women are to embody a singular, particular set of values. In some way, the effects of this in the music industry manifests itself through a difficulty in artistic evolution, and female artists' trajectory in showcasing growth becomes close to impossible. 
Said blatantly, Masia derives the over-reliance on the boundaries of one's expression from the plain fact that arts, including music, "is a reflection of societal attitudes so it's a longer conversation about society's expectations of a woman's role", comprising of what women are to emulate and what is considered too vulgar or obscene to make music about. 
Even Tabitha graphs how in the States or in Western music influences, the top-charting female musicians embody the concept of femininity as "being commanding, sexually and financially independent" whereas on the other hand, in Asia, she notes that the "shadow of patriachalism still lingers" - female artists convey an attitude of being "demure but feisty". 
In a world where gender roles continue to pervade and different cultures present their own expectations on how femininity is to be expressed, this naturally leads to a more preferable and 'well-received' portrayal of femininity. It is important to note that in one community, these archetypes never flourish together, it's always one that precedes the other based on what constitutes as the "norm" of the region or generation. By pushing a singular musical concept commercially, it is almost as if women are forced into a bracket of one-dimensionality and an unwritten guide to what they should or should not embody in their own artistic expression. 
Masia recalls how at the start of her promotions in Singapore, she had pitched a celebration of female hip-hop in the form of a concert that would enable a platform for women to showcase their talents in dance, music, and visual arts. The response she was given was not only hypocritical but also telling, a clear subscription of what females were expected to conform to even as musicians, who make their living of self-expression — "Masia, isn't it quite sexist to make it only about girls and women?". 
Keeping in mind that this comment was made while the genre of Hip-hop was being employed as a device to tap into trends and cater to a younger audience, she herself noted how in several high-profile local performances to street art festivals "only male artists represented one of the most popular cultures in today's market, but singer-songwriter, folk, rock, and pop seem to be more accepting of female expression." 
Indeed, the difficulty that the general public faces with perceiving women in a multi-faceted manner is undeniable and is perhaps the driving force behind so many Disney or Nickelodeon stars being readily hyper-sexualised once having fulfilled their contracts with said child television corporations. 
Once met with a particular impression, a shift in musical gears or conceptual direction provokes a severe reaction as shown by the adverse backlash received by Miley Cyrus at the genesis of her expression of sexuality. Putting things further into perspective, one of the most quoted comments of distaste for her viral 2013 performance was "How is this image of former child star Miley Cyrus appropriate for 14-year-olds?".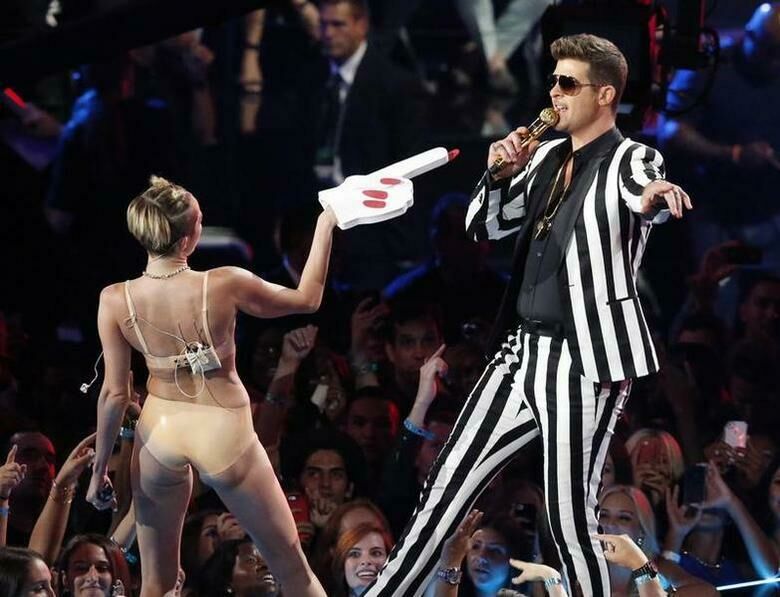 After all, it begs the unavoidable question – Would the output of her "lewd" display at the VMAs have been less shocking or treated with less explosively negative reactions, if she had never built her family-friendly image as Hannah Montana? 
"I hope industry professionals and audiences remember that artists are human beings and are much more than the artist images they portray," RENE says.
Though it is difficult to see past what is presented fervently, marketed heavily, and pushed out, almost agenda-like to the widespread media, the ability to see past the facade of one's portrayal of their musicianship and peer into the three-dimensional source of creativity and desire to explore artistically will always be mutually-beneficial for artists and fans alike. 
 

 

View this post on Instagram

 
By subscribing to the idea that women are at their best only when they embody more 'traditional' or 'liberal' values shuts out a musician's own innate desire to evolve as an artist as well as restricts a listener from a performer's variety of musical hues. Masia herself acknowledges that "feminine expression seems more acceptable to society when framed in the right box, but frowned upon when not packaged in the right way." Ultimately, for feminine expression to flourish, it takes a shift in mentality of what is expected of and from a woman, perhaps even, what defines as feminine and what isn't. 
 

 

View this post on Instagram

 
"I feel that all of us innately inhabit different aspects of femininity and masculinity, which are habits or outward expressions of our interactions in our communities – online and offline. Our expressions are then categorised as feminine or masculine by society." Tabitha points out how the concept of femininity is elusive and self-derived by the public eye. Truly, there is no such thing as 'feminine' or 'masculine' for that matter. 
Though there still exists common gendered expectations that seep through to one's artistic self-expression, the idea that musicality, something that is individual and personal to an artist, could be gendered, is admittedly outdated and requires its own redefining. In some way, though gendered experiences do exist, the idea of a 'feminine concept', 'feminine performance', or a 'feminine artist' is non-existent, as all and everything resides under the classification of music, that which brings any and everyone together. 
*All intents and purposes of the 'femininity' described within this article are relating to female performers and their industry experiences, as opposed to femininity throughout the industry.
---