Jazz vocalist Joanna Dong is a well-known name in the local theatre scene, participating in numerous musicals including 881, Liao Zhai Rocks! and If There're Seasons….
Her big break came last year when she took part in the second season of popular Chinese reality show Sing! China, becoming the second Singaporean after Nathan Hartono to make it to the finals, and coming in third for the entire competition. 
Dong's success in the competition introduced her to mainstream audiences in Singapore, opening many new avenues for her. The singer is due to hold her first solo concert over two nights at the Esplanade next month, and will also be releasing a new album So Here I Am. 
In her new album, Dong works with some of Singapore's most talented musicians, including Ruth Ling, Liang Wern Fook and Jeremy Monteiro. She also reimagines a few of her favourite classics with new jazz renditions. 
 We spoke to Joanna Dong about her journey as a jazz musician, and her key takeaways from her time in China. 
---
What made you interested in jazz music in the first place? 
I first fell in love with Lindy Hop, which is dancing with swing music, before I started getting into jazz music as a singer. What I loved about Lindy Hop is spontaneity. Two strangers can just get up and dance together in a fluid and harmonious way without having ever rehearsed their moves. To me, that was magical. 
I had already been singing all my life. I was a choir girl, and I was in an a capella group. Because I was already listening to so much swing music at the time, it really made sense to try and learn some jazz singing. 
The NUS Jazz Band happened to be looking for singers and so I auditioned to be part of it. Quite a couple of great musicians in our jazz scene right now were in the same batch as I was. We would spend many hours of our tertiary life holed up in the jazz band room and just jamming! 
What were some key takeaways from your experience with Sing! China? 
I think the astounding thing was how much resources they had to put into the music scene and TV production. It is a very fast growing and competitive scene. It's also very exciting. I think that for a while, Singaporeans were quite comfortable and confident in the knowledge that we had this edge over the Mainland Chinese because we've always been very open and always had access to love music from all over the world. Our own multi-cultural society also helps us to be more experimental and have a much broader approach to music. We are very well-trained to try new things, and we are less homogenous. That's what our strengths were. 
But I discovered on my recent trip to China that they are catching up really fast. The young musicians there are really hungry. They go to all sorts of lengths to seek out new music. This includes jumping over firewalls to hunt down things on the internet so they can access music from all over the world. I feel like they are a lot more hungry and a lot more active things seeking out these music. 
[For] Singaporeans, I feel that because we've always had access to all this, we become passive. I for one, am guilty of this. I sometimes only hear new music if it happens to be playing on the radio or the mall. But in China, they are hunting music down. 
This is actually exciting for us as singers and musicians trying to make it to the Chinese market. I feel like if I'm doing well, the people who like my music will find me.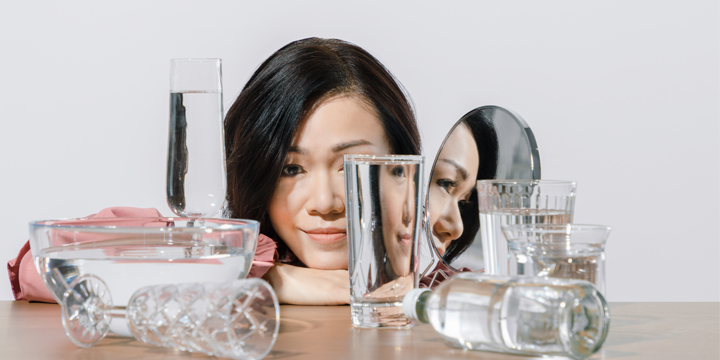 For an outsider, jazz may seem like a very niche field. As a jazz musician, are there any challenges for you, or the jazz industry as a whole? 
I remember Jeremy Monteiro sharing this not too long ago on his Facebook, that we are now in the golden age of jazz in Singapore, in the sense that we now have the greatest amount of talent in our musicians and singers, compared to any other point in Singapore's history. 
We still have Jeremy and some of his predecessors who are still alive, and we also have this huge spurt of young musicians. Many of them are graduating from LaSalle, and many of them are coming into jazz on their own. In terms of numbers and standards, Singapore is actually in its prime for jazz music. 
However, what is a little sad is that the venues for jazz music are very erratic. It's not that we don't have any. We do have several venues, but they keep opening and closing, or changing concepts. Right now, we have maybe three or four venues where you can go and listen to jazz, but they don't seem sustainable. 
That is something that I worry about, because I hope that we can have longevity. I hope that jazz can continue to grow and these young musicians can have platforms. The good thing is that the Esplanade has always been very supportive, so there are many events or festivals for them to showcase their talents, and that is great. 
 But Jeremy worries, and I share his concerns, that it becomes way harder to make a living as a full-time jazz musician. What I'm trying to do with promoting my Mandarin jazz is not so much about the Mandarin audiences, but more about expanding to new audiences, especially audiences who were previously not so into jazz. If they could enjoy it more, there will be more occasions for them to want to hear this music. That's what I'm trying to do. It just so happens that I chose Mandarin jazz because I speak Mandarin better than most of my jazz singing peers. 
In the future, as your music gets more familiar to a mainstream audience, do you foresee yourself branching out to other genres? 
Even now, the music that I am singing is not strictly jazz. If I dare say, some serious jazz fans are probably dissing me and saying that my music is "not really jazz". 
What I'm singing right now is definitely influenced by my jazz background. But I wouldn't say that every song I put out in my album or concert in necessarily jazz. I feel like jazz is no longer just a genre of music. Jazz has become an attitude, and also a mode. I think that if you are influenced by jazz music, then you are in a certain mold. The way we approach a song is very different from how a pop artist would do it. 
What I'm discovering is that mainstream audiences are very used to a pop aesthetic, where everything is very precise. It's very dependable and easy to sing along to. This is very important. I'm very conscious that for jazz, a song is different each time we perform it. That dissociates the music from the audience, so I'm trying to find a balance. I try and sing some parts more consistently, but give myself the freedom to improvise within a stricter framework. 
So yes, I'm open to singing any genre, but you can't take the jazz out of me.
---