It's the time of the year to don red and white and sing along to our favourite National Day songs again. With National Day coming up in a few weeks, it is just about time for us to welcome this year's NDP theme song, 'Everything I Am'.
Performed by local artist Nathan Hartono, Singaporeans have another reason to love the song even more. NDP 2020's theme song. 'Everything I Am' was written and produced by jazz musician and previous National Day Music Director Joshua Wan, with the lyrics commemorating the spirit of togetherness and encouraging a kind and caring society. This aligns meaningfully with the theme of 2020's NDP, 'Together, A Stronger Singapore'.
"This song is directed at the individual - it is saying that an individual can be who he or she is because someone else is who they are," said Dr. Sydney Tan, NDP 2020's Music Director. Dr. Tan, who was behind the production and arrangement of 'Everything I am', also described the song as 'an Ode to Singapore'.
Since the song was unveiled this morning, netizens from Singapore and other parts of the world have expressed their satisfaction with the song and that it made them feel proud as a Singaporean.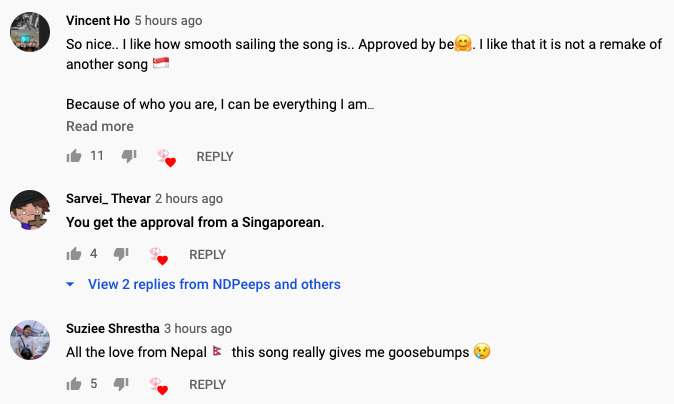 Dr. Tan is also the producer behind the classic NDP song 'Home', which was written by Dick Lee and sung by Kit Chan at the 1998 NDP. Till this year, 'Home' has seen its resurgence in different forms over previous editions of NDP and still remains as a symbol of solidarity between Singaporeans. 
Produced by screenwriter and director He Shuming, the music video accompanying 'Everything I Am' presents scenes shot in the style of a video call, a timely representation of how COVID-19 has re-defined the ways we connect with our families while being physically apart.
As part of this year's NDP, 55 heartfelt stories from Singaporeans on overcoming the challenges of COVID-19 will be aired during the parade.  This music video features 8-9 stories of the 55, with frontline healthcare workers and citizens who have been proactive in giving back to the local community during the pandemic. Some of them include the 'Come Makan With Me' migrant workers initiative, the owners of OK Chicken Rice who donated 10,000 packets of chicken rice to healthcare workers, hip-hop dance club for deaf individuals Redeafination, and more.
Due to the limitations of COVID-19, this year's NDP will make history as the first national day parade to be broadcasted live without an audience. On 9 August 2020, the parade will be run from morning to evening with a day of festivities for all Singaporeans.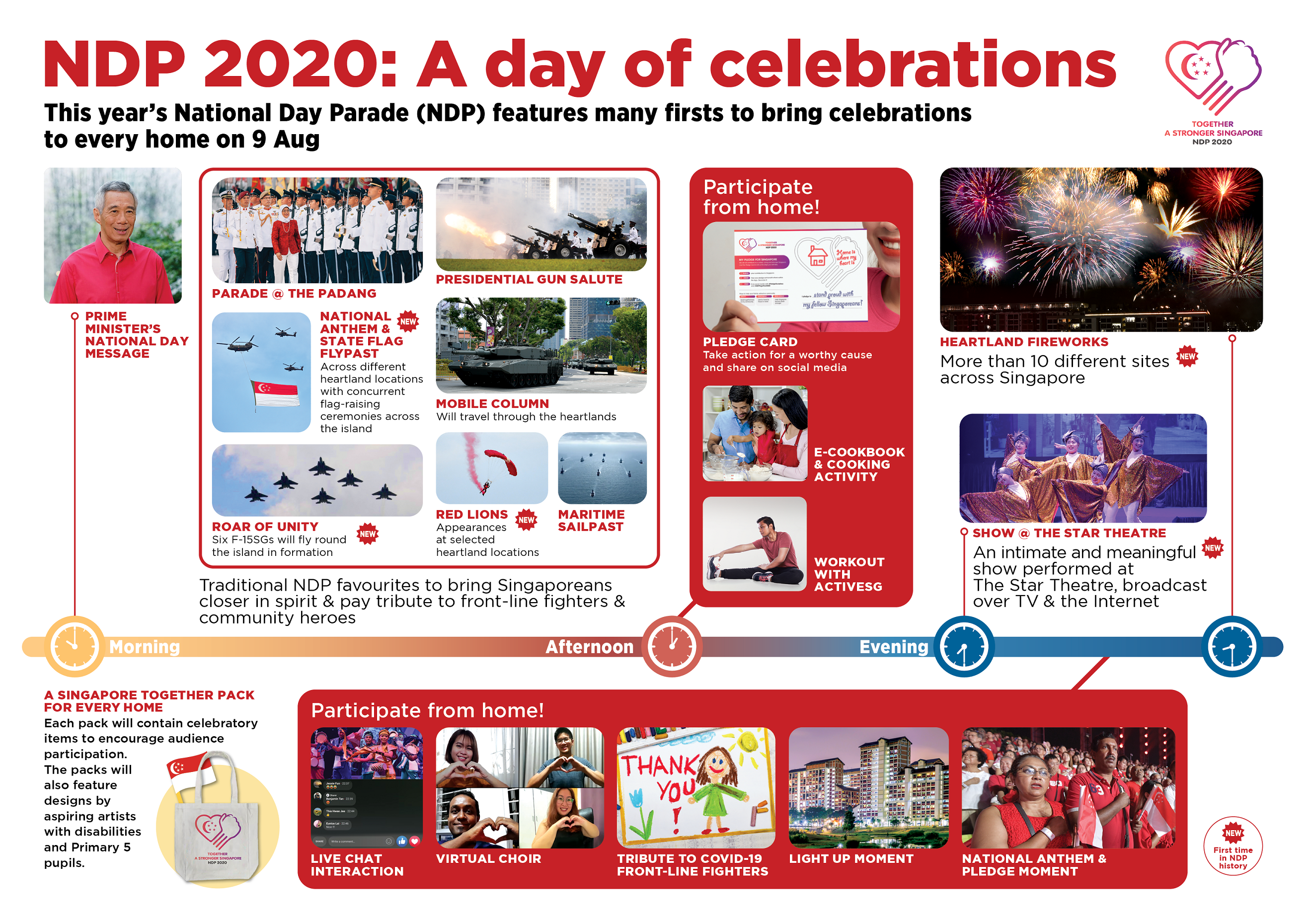 Watch the livestream of NDP 2020 on national television or online, streaming sites are yet to be confirmed. For more information, visit the official NDP website here.
---