Under the gaze of countless Singaporeans tuning in to the annual, highly publicised National Day Parade (NDP), local artistes come together to shine on a common, nationwide platform to serenade us with their musical talents.

More often than not, we don't realise the treasure trove of homegrown talents. Fortunately, the national event sheds some well-deserved spotlight on the talents that have blossomed in our little red dot. In the first part of this two-part series, we got in touch with some of the first-time performers that played in this year's NDP: Jaz Loh, NAMIE, and Heema Izzati - who shared their personal experiences of performing in front of millions of Singaporeans to celebrate the nation's 55th birthday on 9 August.
---
Jaz Loh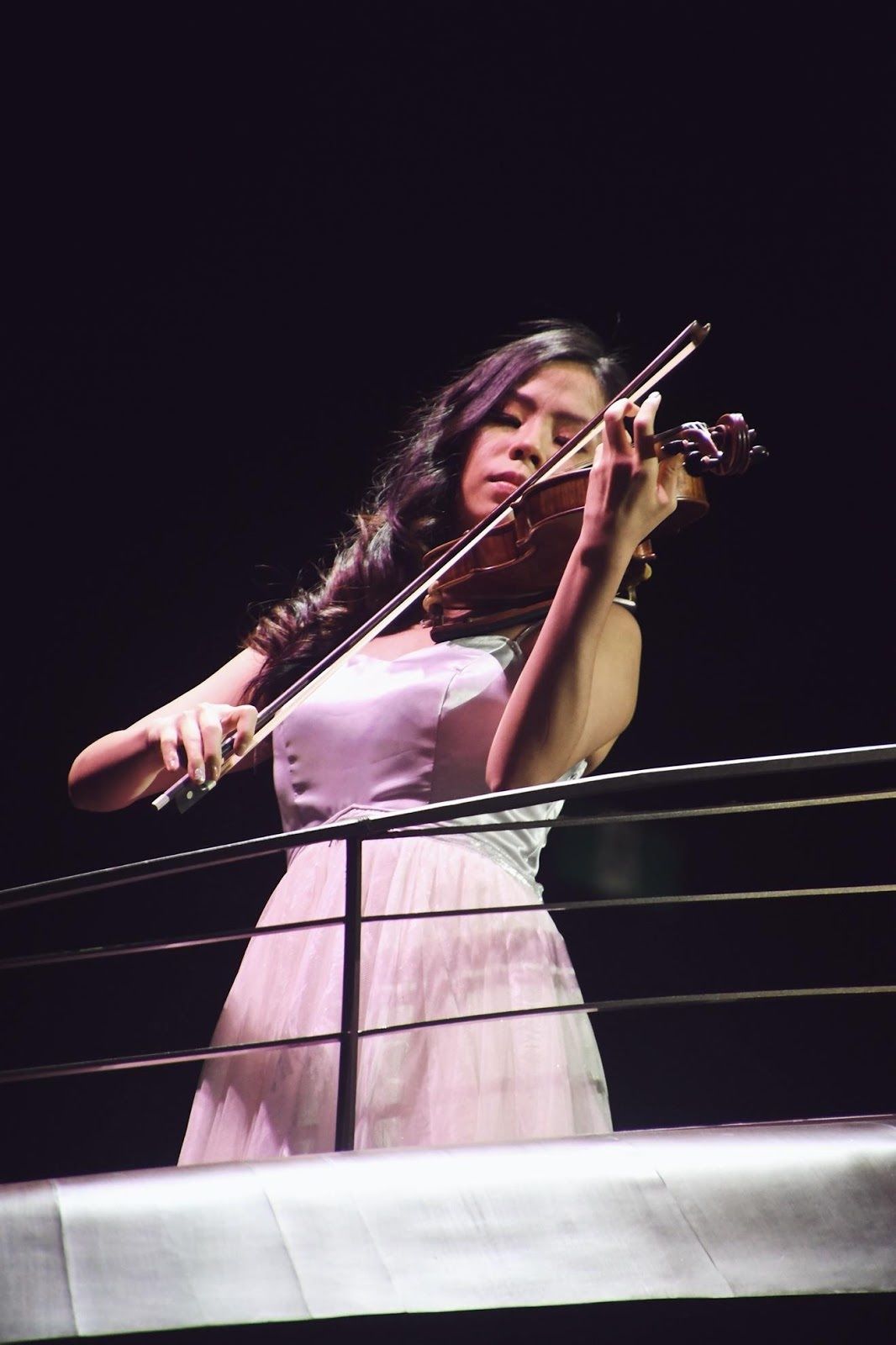 Some of you may find her familiar, and in fact, you may have heard her before you saw her. Jaz Loh struck a chord with Singaporeans when the video of her playing 'Home' on her violin during her stay-home notice (SHN) at Rasa Sentosa went viral. The third-year dentistry student played a duet with a Chinese flutist, who was the neighbouring resident at Rasa Sentosa serving his SHN as well. The video that gave us all goosebumps even caught the attention of former foreign minister, George Yeo, who shared the clip on social media. 

Given the opportunity to perform with her violin at NDP, we spoke to Jaz on her first-time experience after her shot to fame on social media. 
What was it like playing NDP for the first time? 
It was very overwhelming, especially knowing that I was working with professional artistes or artistes who have already been involved in previous NDPs. I was super nervous to go for my first rehearsal, but everyone was very lovely. In fact, Hossan Leong, whom I knew from my SHN at Shangri-La's Rasa Sentosa Resort & Spa, was the one who calmed my nerves by cheering on for me from the stage while I played for the very first time during the first rehearsal. 

Jaz with Hossan Leong backstage at NDP 2020, posing outside Dick Lee's dressing room. 
Other than Hossan, I still remember Yung Raja being the first artiste who spoke to me and complimented my violin playing which I found really comforting as he is such a seasoned performer. Subsequently, more artistes and I got the opportunity to talk to each other and they were all so friendly and supportive, and I would say that I made some friends that I would've never thought of making. Overall, this NDP experience is something that I could have never imagined happening to me and I am so grateful for the opportunity given to me.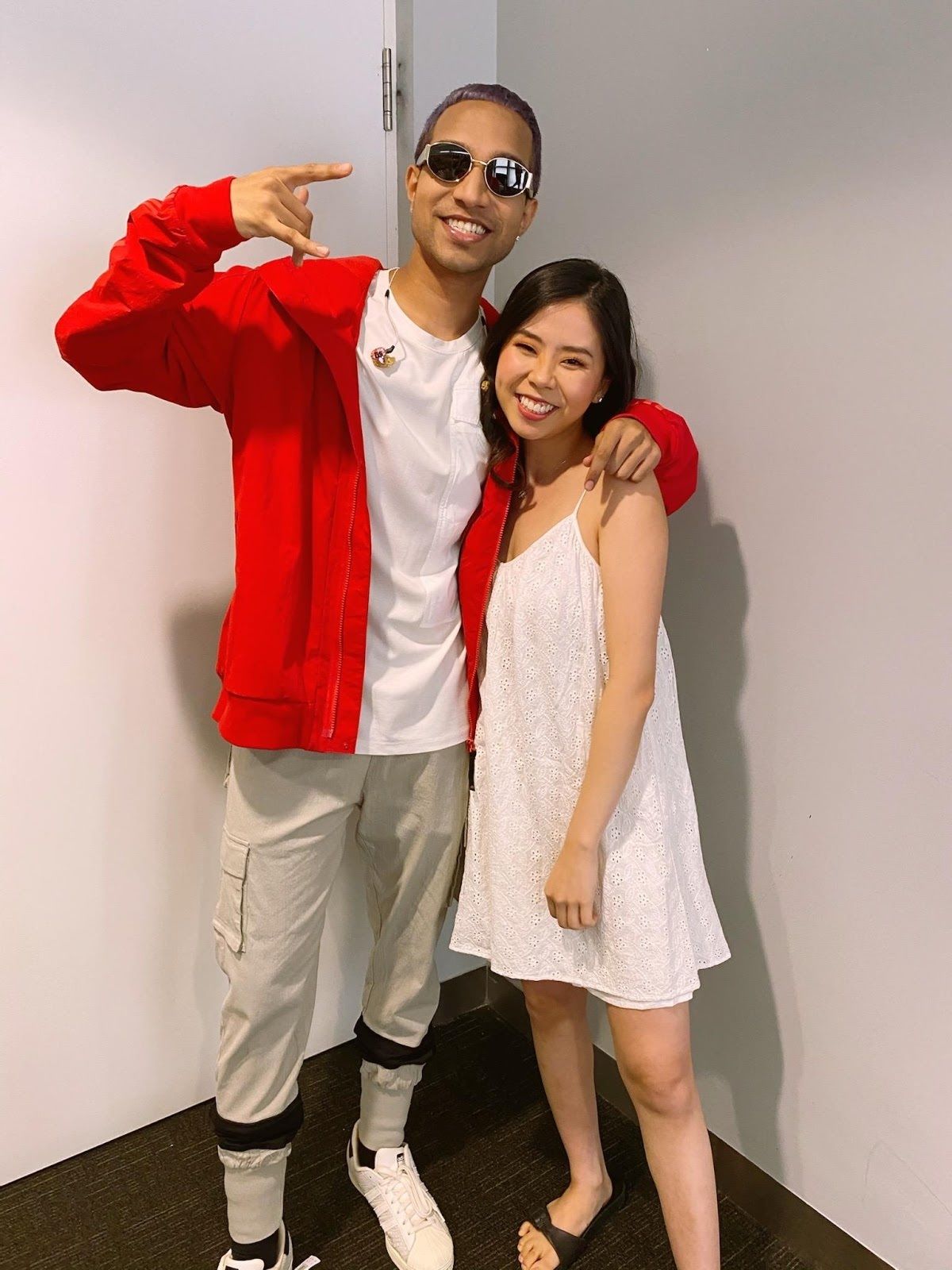 Jaz with Yung Raja backstage.

How was this performance different from your usual recitals given you were performing for a much smaller physical audience and a nationwide audience online at the same time? Were there any technical challenges you faced as a violinist?
This performance was different in a sense where I knew there would be so many people watching, and with social media being very apparent in everyone's lives now, I was wary of getting negative comments, so it was an added pressure for me to perform well and deliver a good show. Additionally, I do have some level of stage fright, so performing for this many people really challenged me to push my boundaries and to get out of my comfort zone. There were different things that I never did before like performing with an in-ear earphone, so that was something I had to get used to as well. 
Which artiste were you most excited to meet backstage? Tell us more about how it unfolded. 
To be honest, I cannot answer this question as I did not know the lineup of performers till I got there for my first rehearsal!
What's next for you? Any music related projects we can look forward to? 
I'll be going back to dental school to continue with my studies and will graduate in 2 years' time. In the meantime, I hope I will continue to get many opportunities to be involved in any music related projects, be it local or foreign!
What is one piece of advice you would give to aspiring local artistes? 
Everything happens for a reason, no matter good or bad, so just push on and always follow your dreams despite what others say, because we can never make everyone happy, so you might as well focus on your own happiness and pursue your own dreams.
---
NAMIE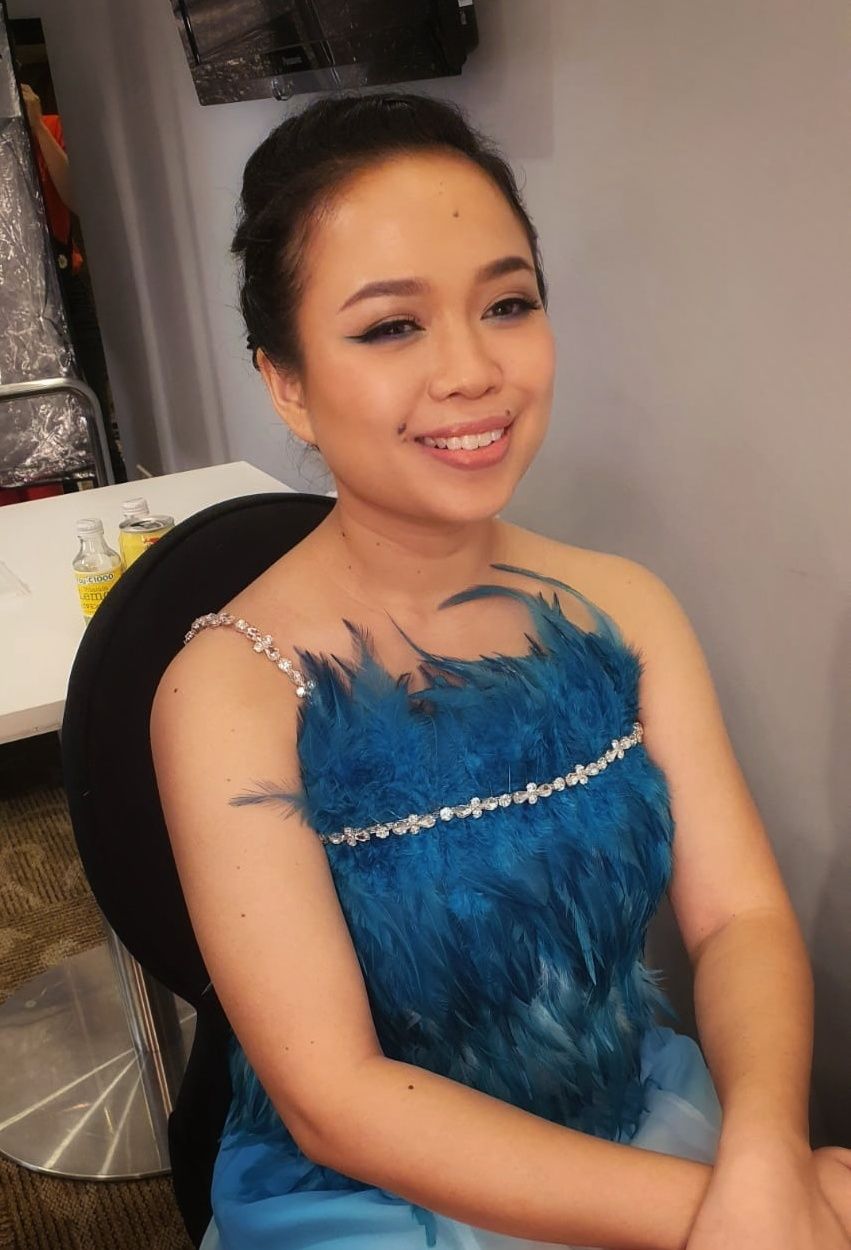 Graduating with a Bachelor of Arts degree in Music (Jazz Performance) from LASELLE, Singaporean vocalist, NAMIE, dabbles in a wide repertoire of music that includes Jazz, Soul, Pop, and R&B. 'Queenfisher' was a single released as part of The Great Singapore Replay Season 2, so we got the songstress to share more about her experiences performing the track solo at NDP 2020. 

What was it like playing NDP for the first time? 

Definitely an honor to perform for NDP and being able to sing a song of mine and not just any other National Day related songs! Too many emotions. Nervous, excited and extremely blessed. There were times when I felt I just couldn't do it but everyone was so supportive and I am very grateful for that. During the first few rehearsals, I felt very intimidated by the size of the stage and how I had to make use of the entire space for my segment. I also kept thinking about how I might trip. I did almost trip on the steps a few times. And during one of the rehearsals for "We Will Get There", my left 3-inch heel slipped off and I was tip-toeing awkwardly. Thank goodness it was a rehearsal.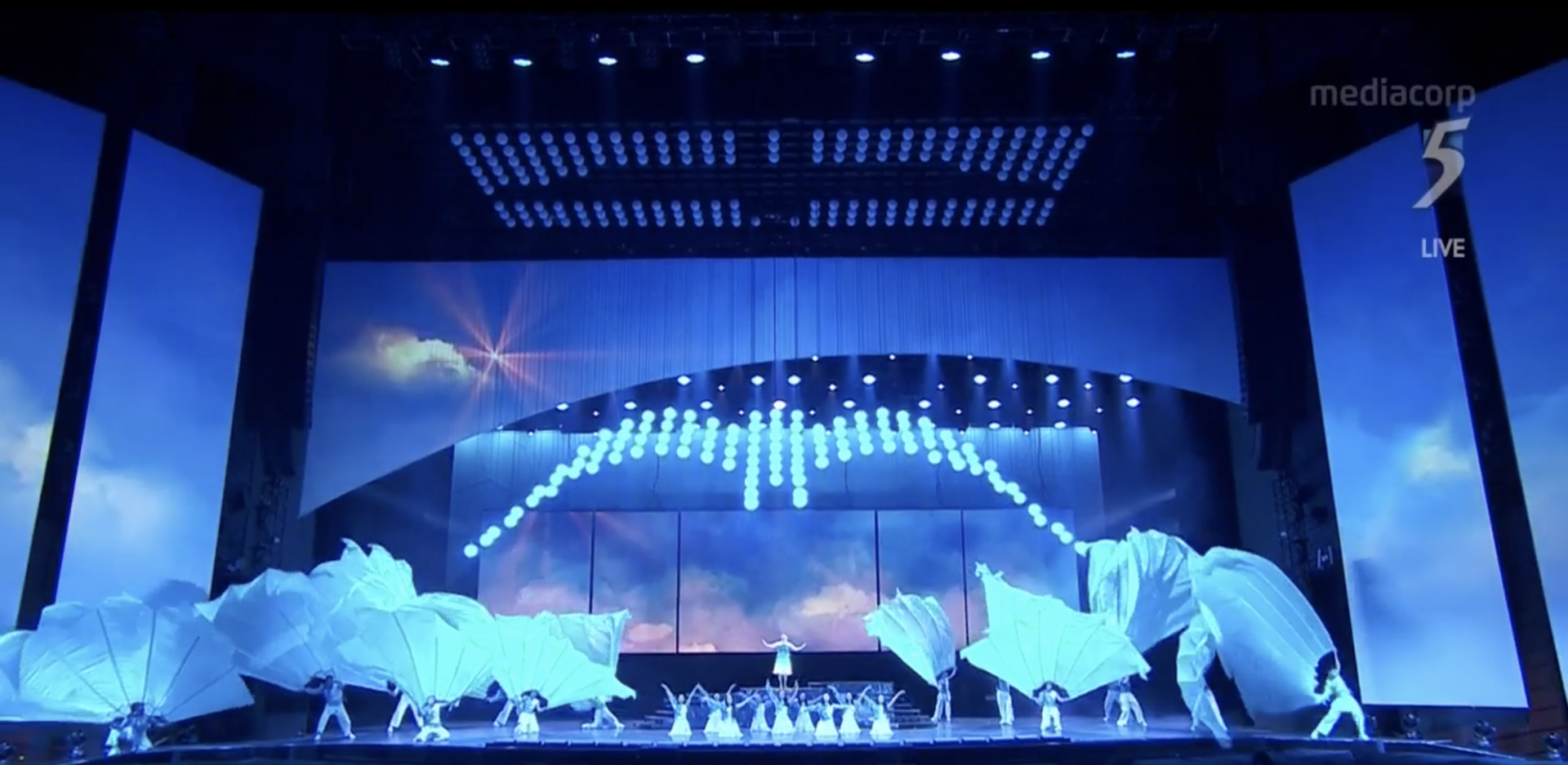 NAMIE's performance of 'Queenfisher' at NDP2020. 
Tell us about your track 'Queenfisher' and the inspiration behind it. 
The title of the song came from a pair of kingfishers that were always outside my house for some reason for a long time… It was a rare sight and I knew I wanted to write something about them someday. As I was part of The Great Singapore Replay Season 2, and we had to start writing a new song, I decided to look through old Instagram posts for inspiration. I stumbled upon my old drawing of a bird along with a haiku I wrote in 2015. The first line of the song came from that old haiku of mine "A lone bird stood still". The entire song is about feeling alone and afraid at first and finally having the courage to go beyond our comfort zone. Sometimes we can't do it all by ourselves, so that's when community support is important. Friends, family, neighbors etc. And so…. 'Queenfisher' became the title. 
 What's next for you? Any music related projects we can look forward to? 
I just released a single called 'Origami' and I added 2 extra tracks along with the release. I gave them the title ';life'. It's not long enough to be called an EP. So you can call it a Single? A Triple? A 3-in-1 single? Haha. I hope to release more music and collaborate with other artistes! I am not sure when we can have a legit live show with an audience… but for sure I wanna keep making and performing and collaborating.
 Which artiste were you most excited to meet behind the scenes? 
To be honest, I only knew the artistes involved when I came in for the rehearsals. So I didn't have this 'pre-rehearsal excitement' haha.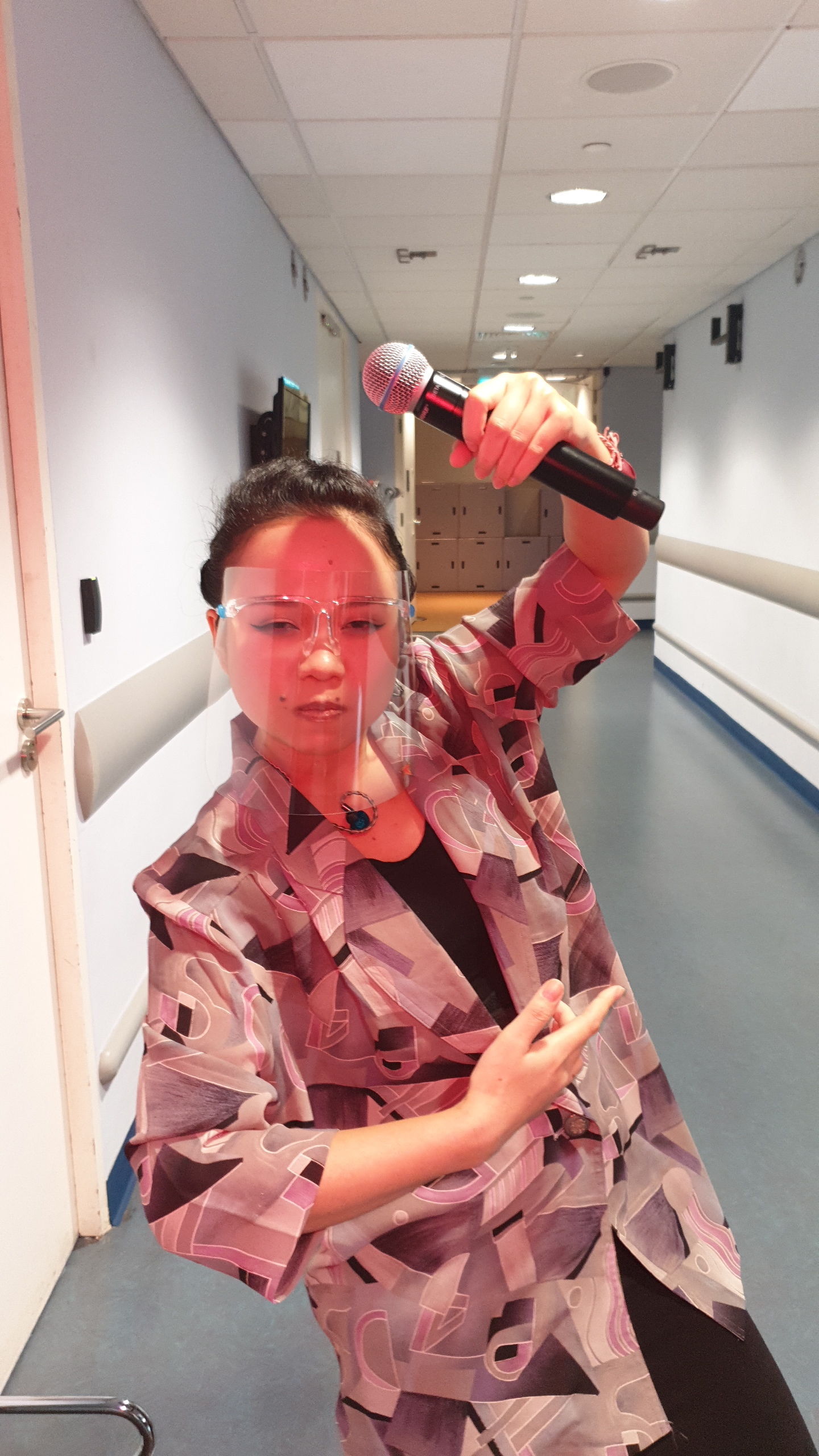 NAMIE goofing around backstage. 

What is one piece of advice you would give to aspiring local artistes?
Ooo... I wish I could just say follow your dreams and passion... But nothing comes easy in life. Instead I would say, keep your dreams and passion in sight but open your eyes to different paths that might lead you there. Sometimes, you just need to switch paths for whatever reasons. 
---
Heema Izzati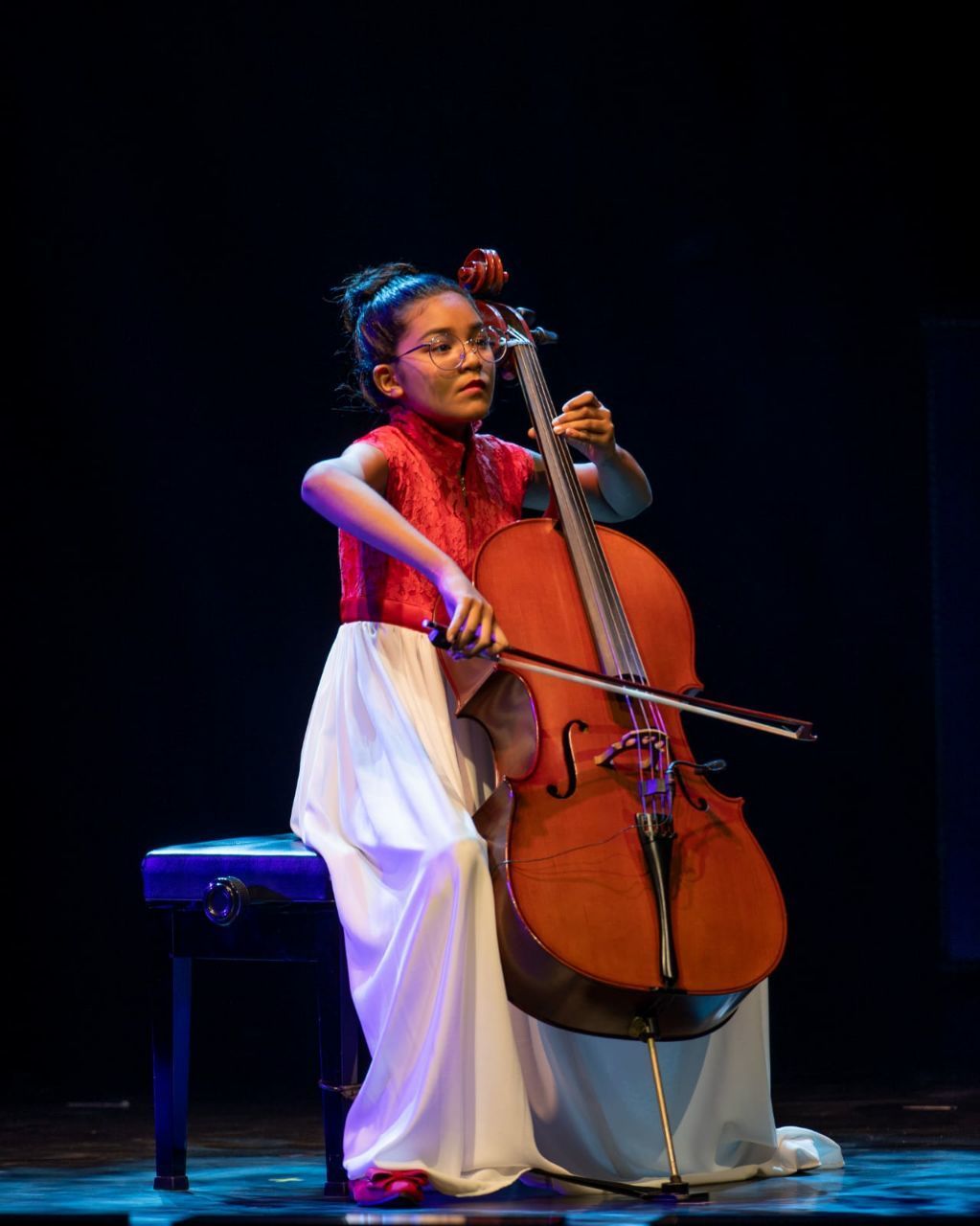 Probably the youngest performer that has ever shared the same stage with Stefanie Sun and JJ Lin, 13-year-old Heema Izzati dazzled the audience with her cello during her NDP performance. The School of the Arts (SOTA) student was featured in 2018 and 2019's ChildAid concert as well as the 2019 NDP song video remake of 'Our Singapore'. The multi-instrumentalist young teen plays the piano, ukulele, cello, and enjoys singing. We spoke to her on her star-studded NDP 2020 experience and what she makes of her accomplishments so far.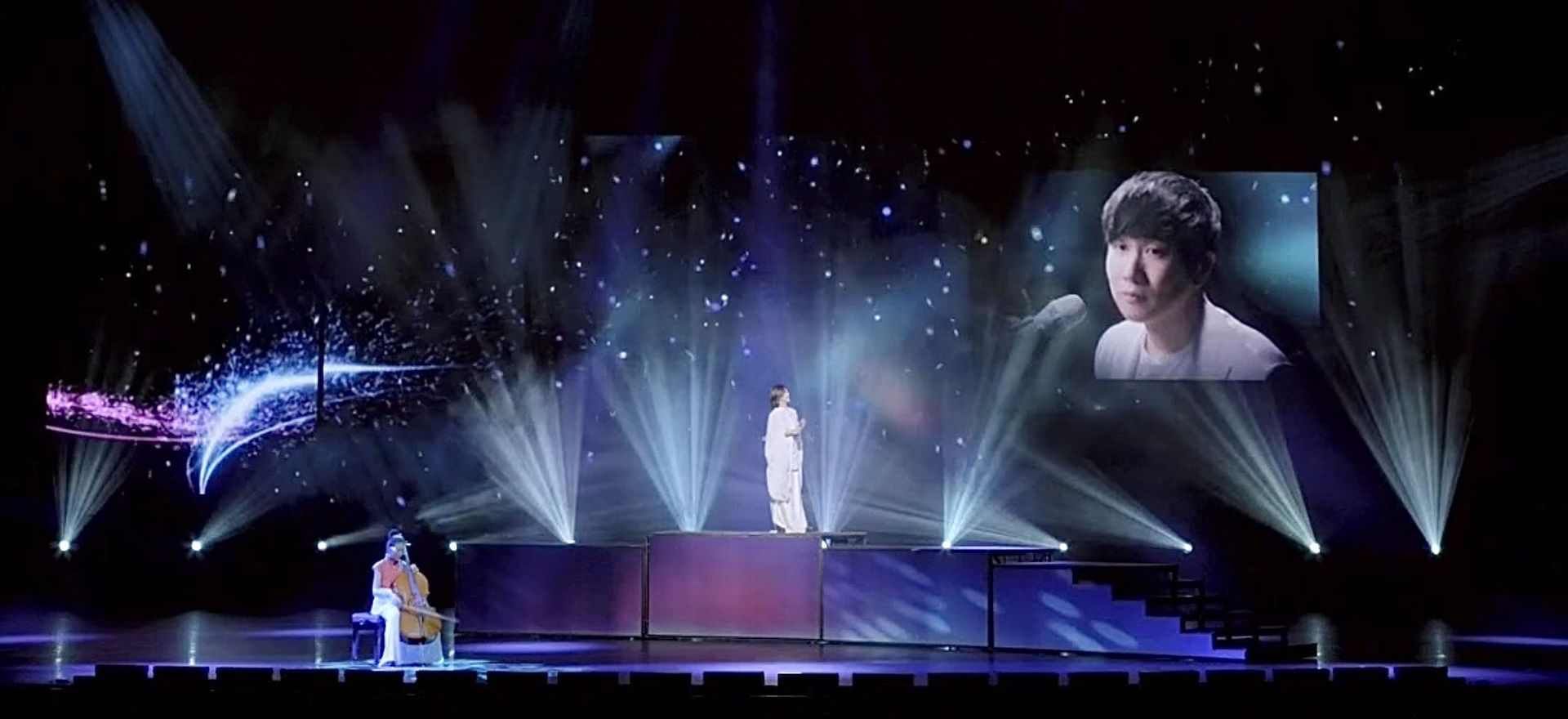 Heema Izzati joined Stefanie Sun and JJ Lin on stage during NDP2020.
What was your experience like performing the cello live at NDP for the first time? How was it different compared to your feature in the 2019 NDP song video?
Singing in NDP last year was a very different experience compared to playing the cello in NDP this year. I personally found it a little less stressful as I am more comfortable playing the cello. Additionally, I was performing with Singaporean celebrities this year! I found it more exciting than scary to be on the same stage as Stefanie Sun! 
As a young teen, it must be quite nerve-racking performing with accomplished artistes - JJ Lin and Stefanie Sun, tell us more about the experience. 
I feel very honoured to be given this opportunity. Although it was quite nerve-racking to perform with accomplished artistes like them, I was mainly excited to be performing in the same stage as such A-list performers. I felt very nervous the first time I met her (Stefanie Sun) but performing on the stage itself was not that much more stressful than my other performances. 
Heema Izzati performing on stage at NDP .
Which artiste were you most excited to meet behind the scenes? Tell us more about how it unfolded. 
I was most excited to meet Yung Raja and Fariz Jabba because I love their music. I find that young artistes such as them are paving the way for aspiring artistes in Singapore. I was so excited to take a picture with them so I went up to their dressing room and asked them. They were both so sweet and amazing. 
What's next for you? Are you planning any new projects on top of schooling? 
I do not have much upcoming projects but I am trying to start writing more songs. I have decided to start focusing on singing and learn how to produce my own music. I do hope that I will be able to perform with these amazing artistes again in the future. 
What is one piece of advice you would give to young, aspiring local artistes like you? 
I would advise all the young, aspiring local artistes to never give up. Perseverance is very important as rehearsing and practicing can get very tiring. Never forget your love for performing and never lose your passion. We never know what may come to be in the future. 
---
Stay tuned for Part 2 of the NDP Debutants story where we speak with ABANGSAPAU, Abby Simone and Umar Sirhan. 
---