With youth comes possibility and passion in its purest form. There's nothing that tugs on our heartstrings like seeing a young person channel their creativity towards something as beautiful as music. 
This Youth Day, we take a look at some of the many inspiring youth in our music scene. Pay attention: They are the future and the future is here. 
---
Chloe Chua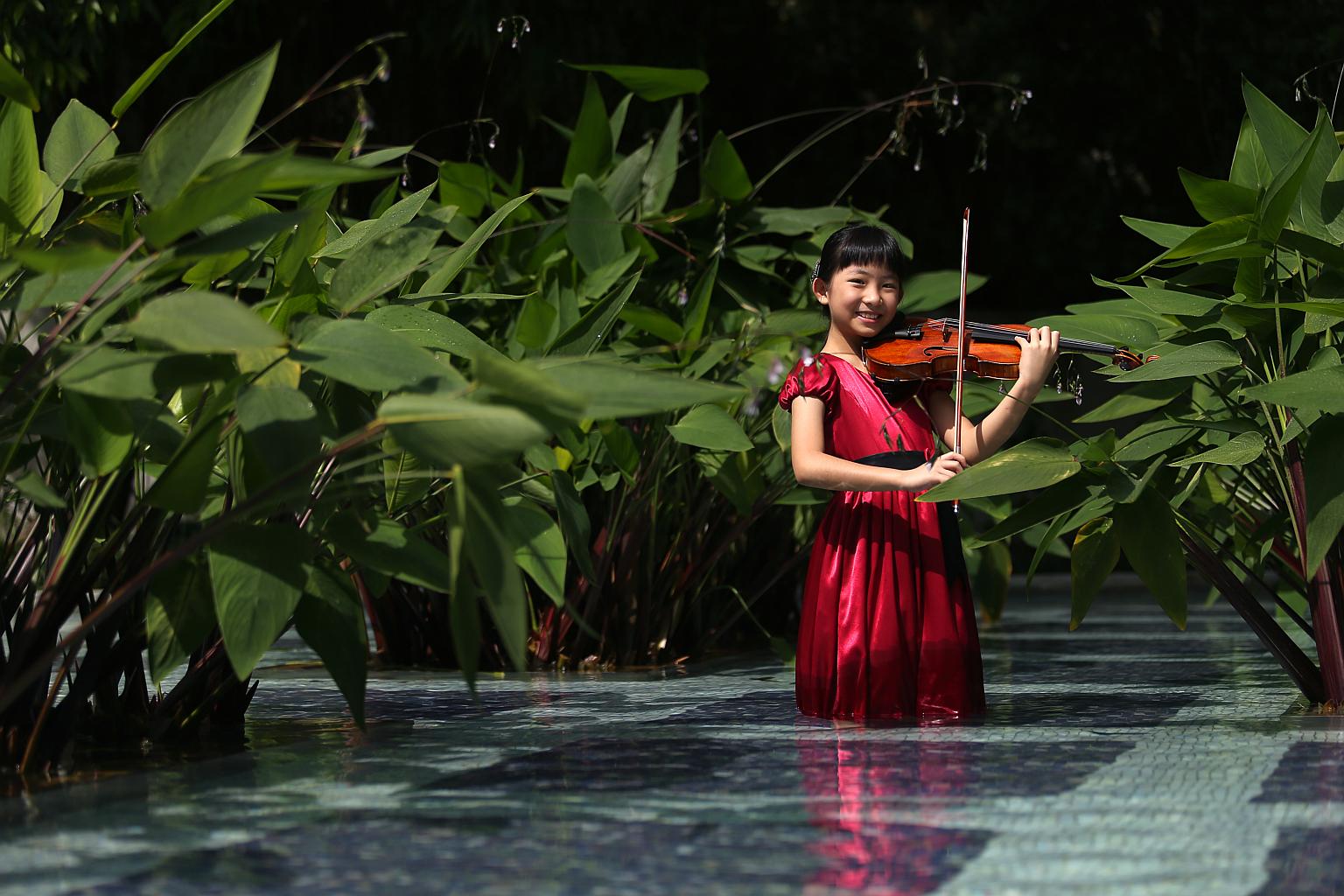 It's typically hard to be taken seriously as a child musician, but that never stopped the young Chloe Chua from becoming one of the biggest names in the local classical music scene. At the tender age of 12, Chloe shared the stage with the Singapore Symphony Orchestra and appeared as a special guest soloist for the Youth Symphony Orchestra of Russia. 
---
FOXELA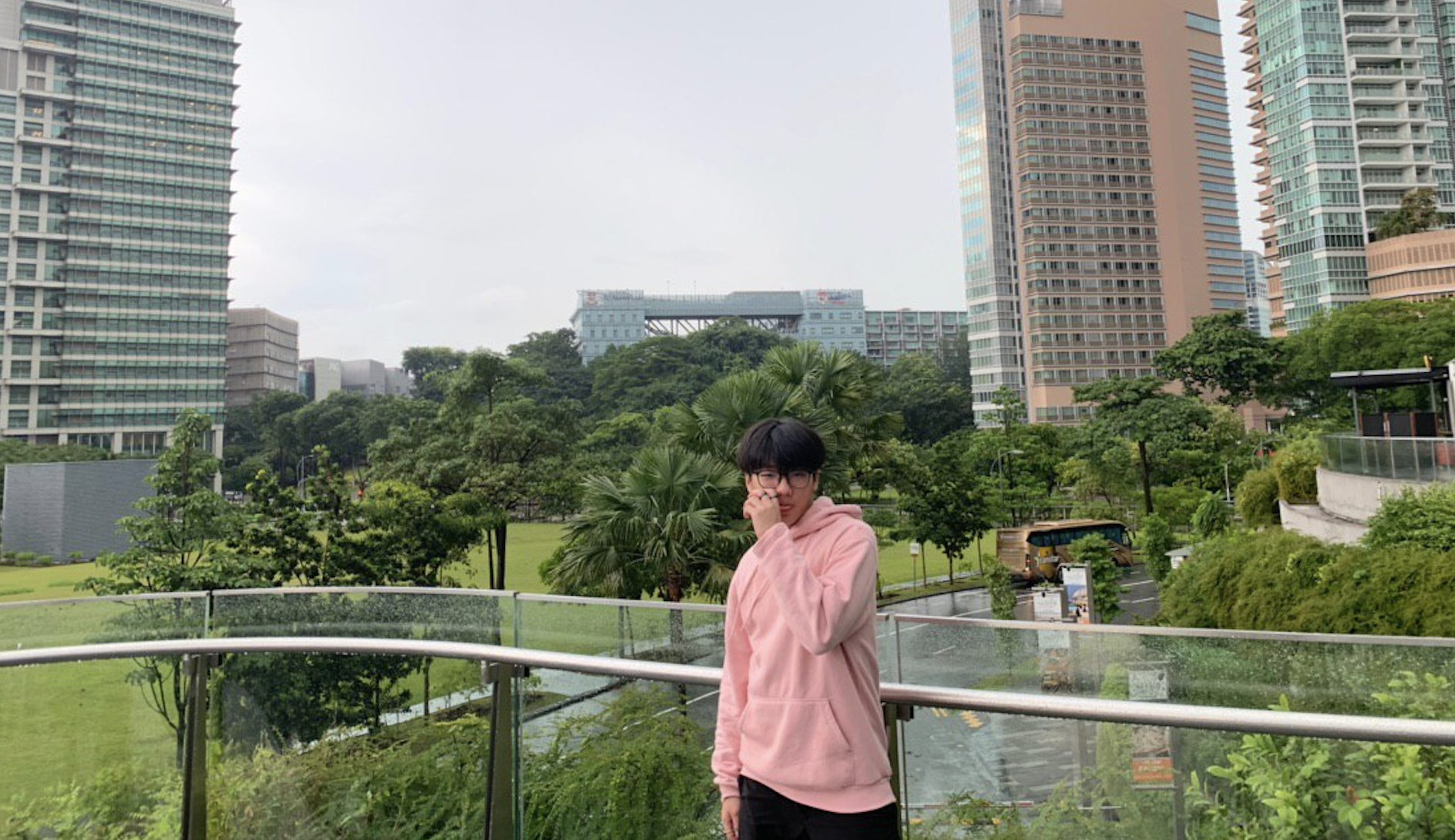 16-year-old producer Foxela has had his finger on the dance music pulse since he was a kid, so it should come as no surprise that he's one of the country's finest at it. Having grown up with the genre, Foxela's understanding is unparalleled, as he approaches it from a youth's point of view, leading the charge for the producers of tomorrow. 
---
SHYE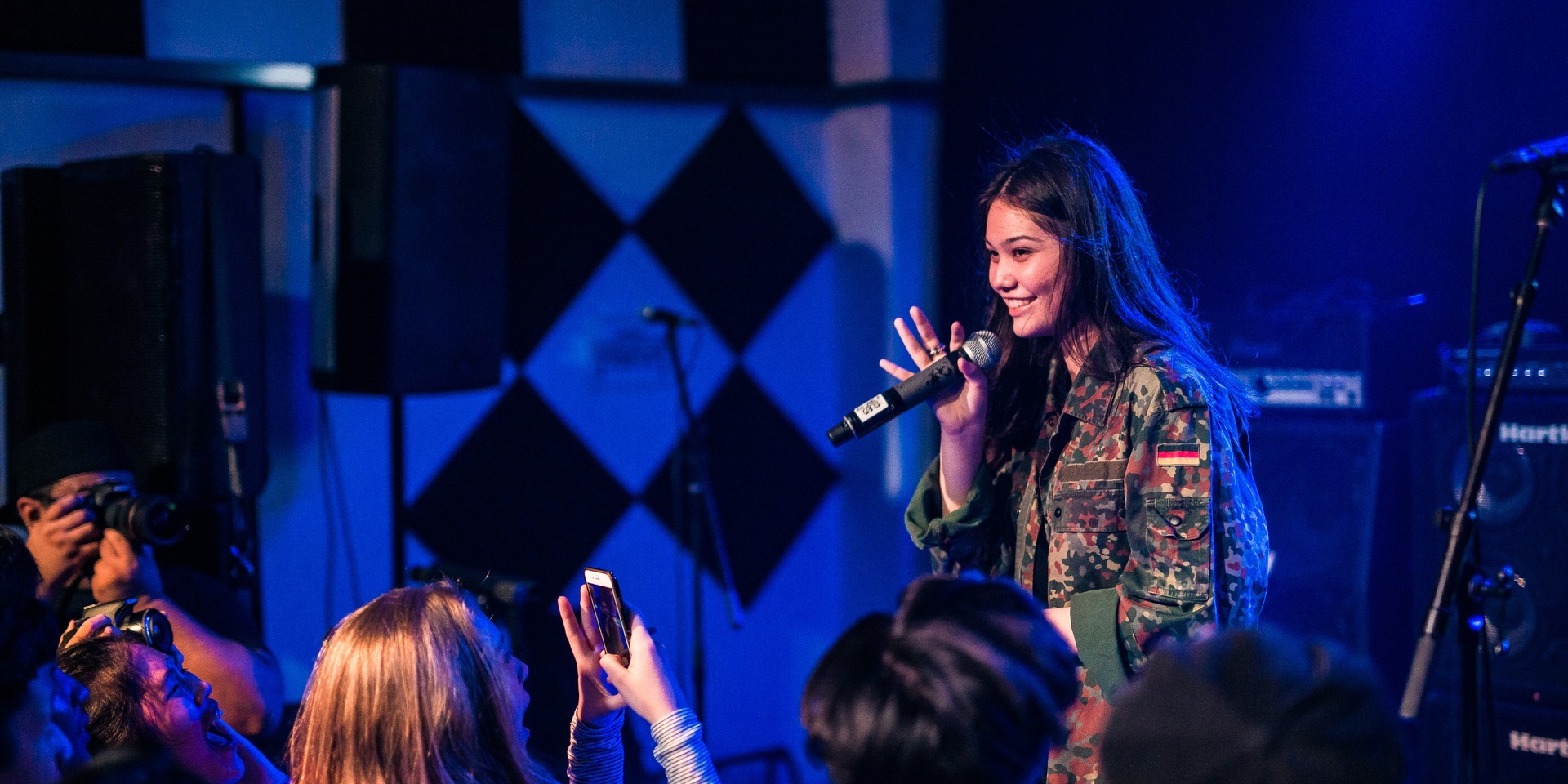 Since winning the Vans Musicians Wanted competition in 2018, her trajectory has skyrocketed in legitimately impressive ways. Shye's more than just a singer; the bedroom pop singer also produces her own music. Shye has also served as the opener for international acts such as Superorganism and Clairo. With every performance and release, Shye's reach grows wider and she shines brighter. Believe us when we say big things are in store for Shye. 
---
Alex Hooi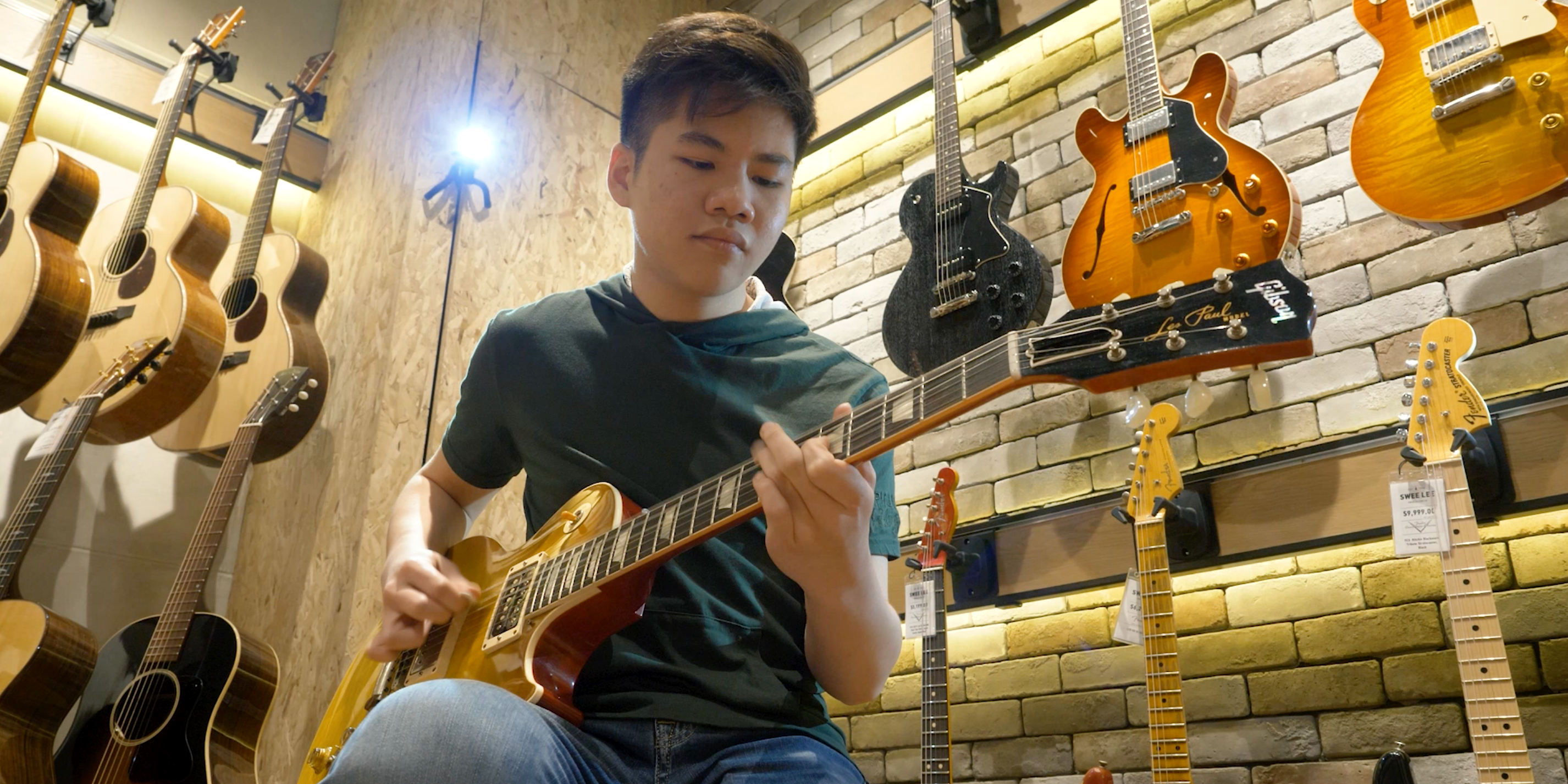 At the prime age of 17, Alex Hooi has blazed a path for himself in the world of rock music. In 2018, he placed among the top three spots in the Young Guitarist of the Year global competition. Surrounded by rock music during his formative years, Alex picked up the guitar just over three years ago. Since then, he has made huge strides and even jams at Crazy Elephant with its resident band. 
---
Adelyn Koh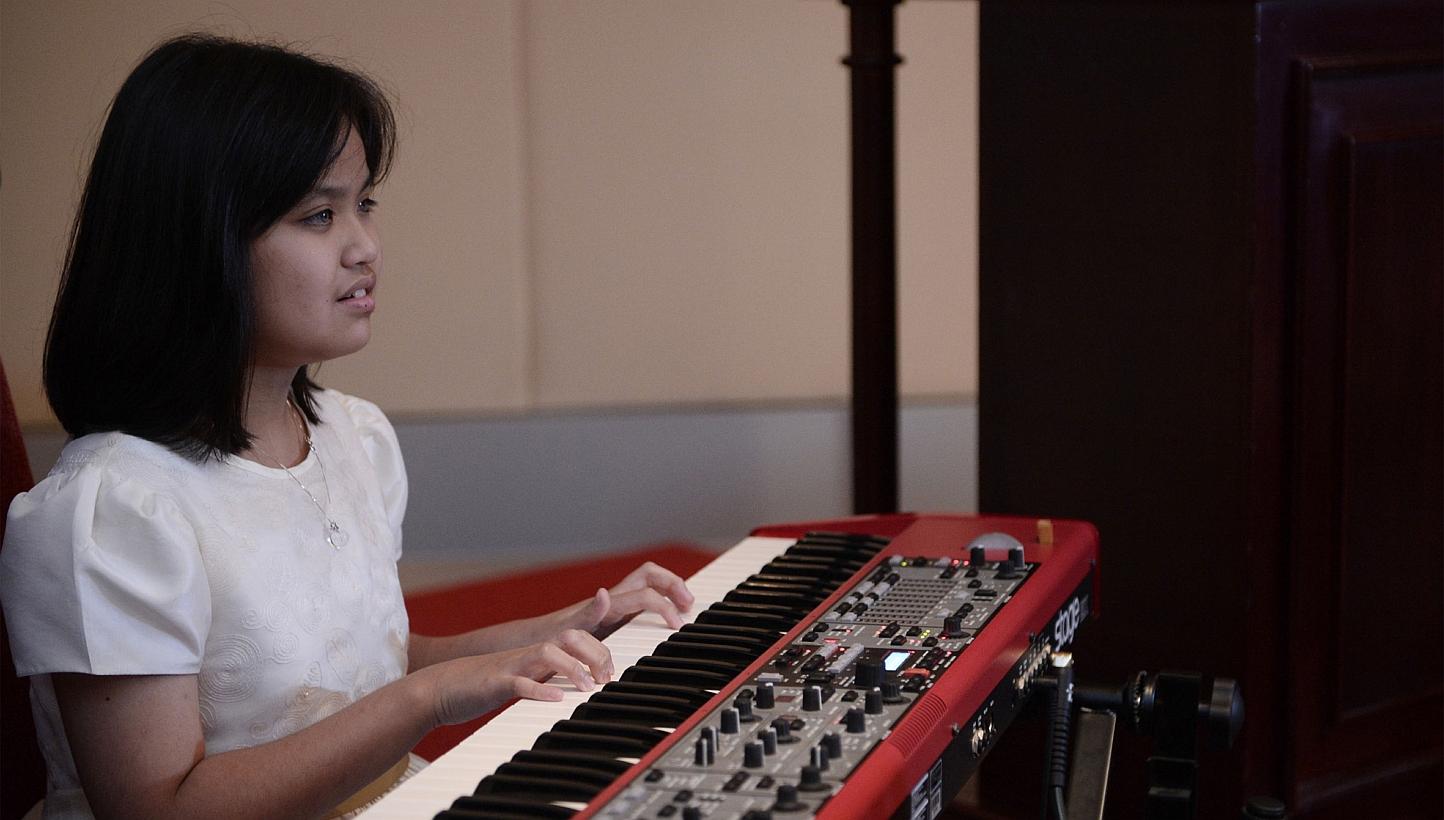 Adelyn Koh is a name every Singaporean should know; not just for her talent, but for her spirit. Born with a rare congenital eye disease, Peter's Anomaly, Adelyn has been virtually blind from the beginning. With that, came back-breaking medical expenses. Growing up, Adelyn would play with the piano, eventually falling in love with it. At the age of 11, she composed and produced her own album in hopes to cover her medical fees. Since then, Adelyn has appeared on various singing shows, and was a part of National Council of Social Service' (NCSS) first-ever fully inclusive music video, as part of its disability inclusion campaign, See The True Me. Adelyn Koh's singing and playing is art at its purest. Much like her vibrant and jubilant personality, Adelyn's future shines brighter than ever. 
---
Alan Fong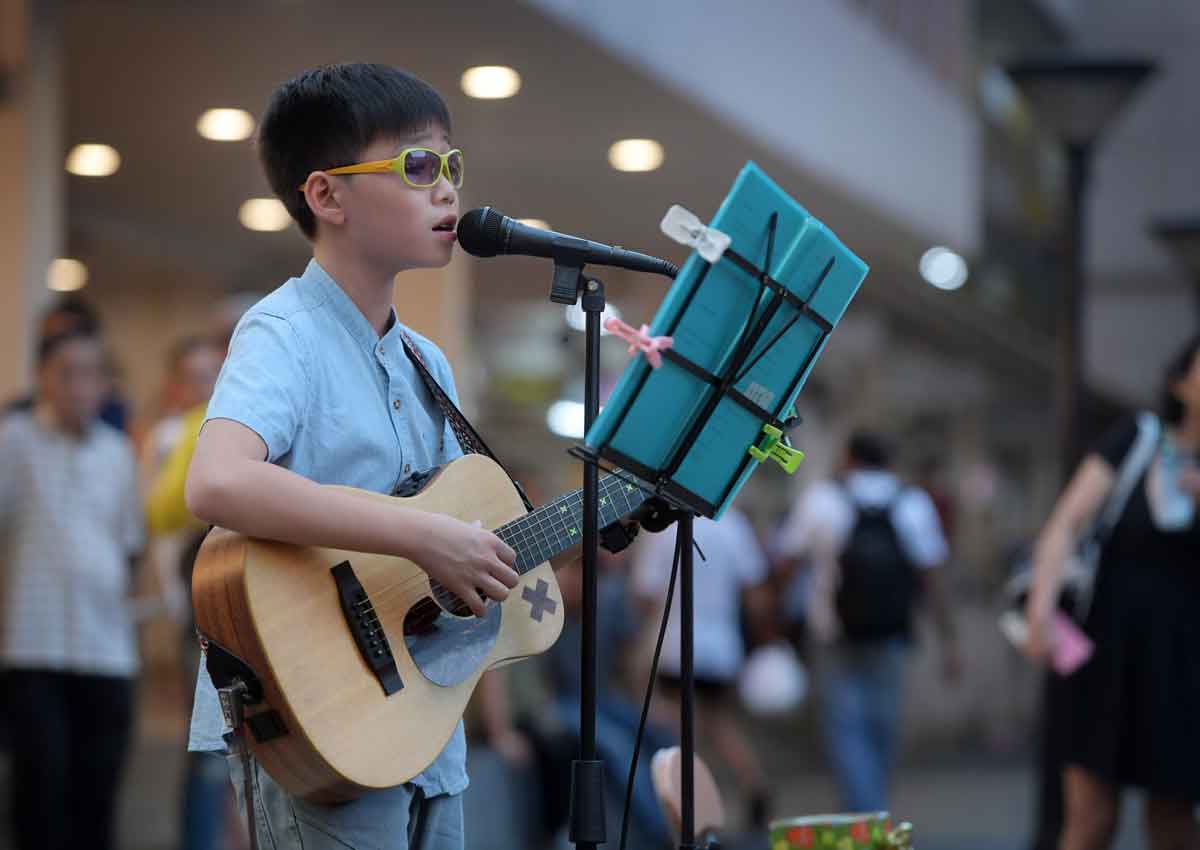 12-year-old Alan Fong may not be a familiar name, but he's bound to be a familiar face. Three years ago, Alan made his debut as Singapore's youngest busker. At the age of six, Fong found his passion for performing and busked for the first time as a singer at the age of eight. Without an official busking license, Fong was given a stern warning by officials and auditioned to get his performance pass. Unknown to him at the time, Singapore's busking law includes the mandatory use of at least one instrument. Determined on performing, Fong picked up the guitar and spent the following year honing his craft before finally earning his busking license in 2016. 
---
BOYINSPACE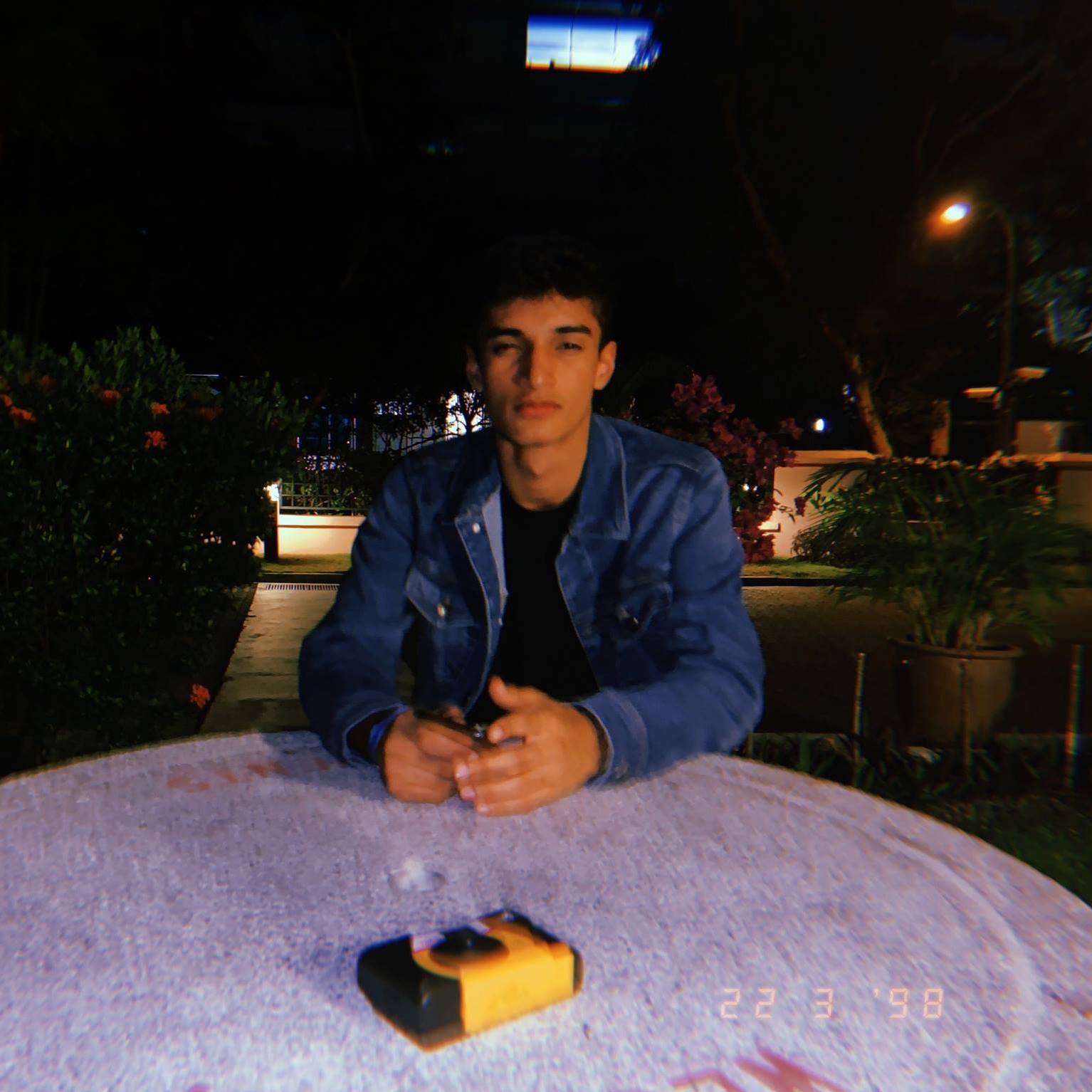 Born in India, BOYINSPACE moved to Singapore at the age of three and has grown up here. Over the course of his formative years, he was introduced into the world of hip-hop and hasn't looked back since. What began as a SoundCloud project soon took shape as he produced and performed his own music. Last month, he made his live debut at the Far East Pavillion, a fitting foundation of the future to come. 
---
Vivid Shade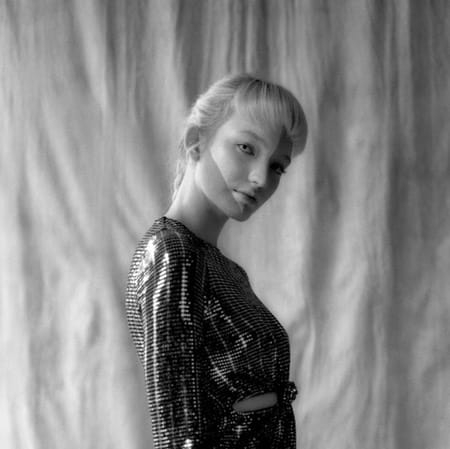 Vivid Shade, fronted by 16-year-old ZoeJoey, is a rising dark pop outfit based in Singapore. With her father as her bandmate, Zoe's music explores the lesser travelled road of the darker elements of the human condition.  She may be young, but with creativity well beyond her years, Zoe is pushing the boundaries of music in the local scene. And with an EP coming out this summer, there are no signs of her slowing down. 
---