Touring with one of the four Heavenly Kings, being praised by PM Lee for their original song, producing a song while on tour in Hong Kong - these are some of the things that Mandopop duo The Freshman has experienced in their music career. In these nine years, Chen Diya and Carrie Yeo have been through ups and downs in their music career. The two met during singing competition Project SuperStar in 2006, came together to form the duo in 2010, and have launched two albums since.
As compared to Singaporean Mandopop icons such as JJ Lin and Stefanie Sun, The Freshman have experienced a bumpier road to fame. However, the two remain unfazed by the challenges along the way, fueled by their love for music. The Freshman experienced breakthroughs, such as when their self-composed theme song for The Provision Shop, a telemovie by Royston Tan, was shared and complimented by PM Lee on social media in 2016. 
Things started looking up financially for the duo when they were invited to tour with "God of Songs" Jacky Cheung as backup singers. The three-year-long gig provided The Freshman with an opportunity to travel and tour with one of the best artists in the Mandopop scene while giving them a stable source of income and an opportunity to work with a dynamic team. 
We speak to Diya and Carrie to learn more about their takeaways from their career and aspirations for the future.
It's been nine years since your debut - in what ways do you think you have grown as musicians and artists?
"Nine years is a long time, and even though we sometimes joke and say that time goes by so quickly, we've had quite a number of milestones to help us remember different bits of this journey, both personal and as a group. 
I think we've matured so much as friends, as daughters, as human beings. You'll hear a lot of that in our songs - we sing about friendship, about accepting the quirks of others by first acknowledging our own, our love for our family and the need to be away to chase our dreams.
When we started out, we were completely clueless! We didn't even know the process of how a song is produced. But now we are co-producers for our songs. And over the years, we've also evolved from being singers to singer-songwriters. Perhaps the biggest way we've grown as musicians and artists is that we've become so much more confident and comfortable in our own skins and in sharing that in our music. People used to ask us what genre we fall under, and we would never have an answer, which bothered us. We would ask, "Who am I??" but I think right now we're okay without an answer. We're happy to be falling under the huge brolly called "Chinese Pop"!"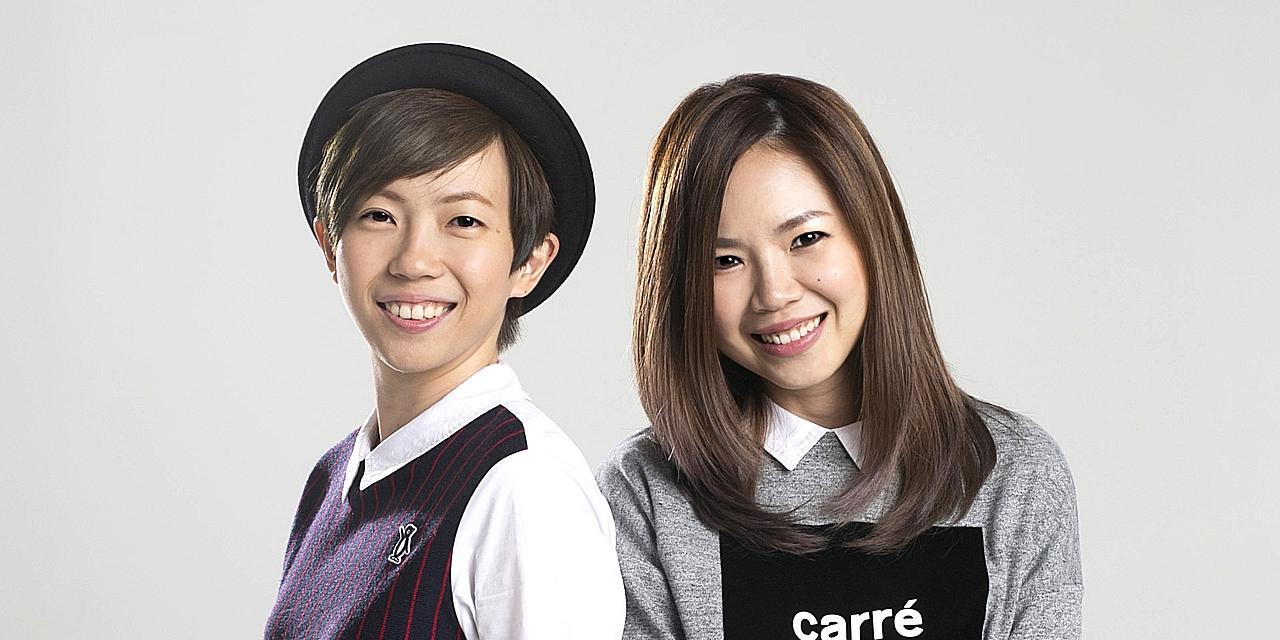 In these nine years, what was the most trying period of your career? How did you overcome it? 
Carrie: "I think the most trying period was after the release of our debut album - Life Experiment 101. We were completely lost as the album didn't exactly take off. And we were left thinking, "what now?" Do we go on or quit?"
Diya: "To be honest, I don't think we're very career-oriented. Hahaha!
The most trying bit would have to be when we were so sick of each other in 2012 after having shared every single aspect of our lives together to the extent that our friendship was on the rocks. When our friendship is on the rocks, naturally The Freshman would be on the rocks. Although we had that run in, we weren't on different pages. We both agreed we'd give up on The Freshman and the career that came along with it if it meant we got to keep our friendship. But ironically enough, it was also the career that saved our friendship! That's a story for another day or interview. But be warned, we are very 'lorsoh' (long-winded)."
As part of Jacky Cheung's team for his worldwide tour, The Freshman got to travel to different places around the world. Did you learn anything new about each other from your travels? 
"Something that we discovered while on tour is that we both LOVE braised chicken feet! We learnt that for so many years, every time we had dim sum, we both avoided ordering it because we thought the other party didn't like it!!! Think of how many plates of braised chicken feet we've missed out on! Such a tragedy!"
Did you gain any insights on the tour that might inspire your music? 
"SO MANY. We wrote three songs while on tour. One was inspired by the complicated emotions that came with leaving our family behind to pursue our dreams. This song is called 《别走远了》. Another one was inspired by the friendship we built with the 24 dancers on tour who are from Hong Kong. They taught us a colloquial saying in Cantonese that locals use to express love called "是爱呀哈利" and we wrote a song titled... *wait for it* 《是爱呀,哈利》.
Beyond that, we're constantly inspired by Jacky's discipline, dedication and perseverance to his craft, by the kindness and generosity people on tour from all over the world and from different departments have shown us. Let's just say a concert tour this huge could not have been pulled off successfully without a bunch of pretty damn inspiring, awesome and talented human beings. And having said that, it really pushes us to want to do better."
How do you think the local Mandopop scene has changed over the years? How do you foresee it developing in the future? 
"We're pretty old school I think? Back then, we spent a year waiting for opportunities to knock on our door before we finally took the courage to say let's make music our way.
We're seeing more singer-songwriters emerging and that is great! Everyone's making music their way! And it's probably going to keep moving at a pace that we're finding a little breathless trying to catch up and update ourselves with. We also hope that there will be more platforms for people to get to know them better."
What can the audience look forward to at the concert? 
Carrie: "An intimate and honest sharing session of our ups and downs and the stories that inspired the songs, which we think many can relate to because we are really just like you." 
Diya: "Being my pillar of support. I have a lifelong wish. I wish to crowd-surf. Please grant my wish. Please."
Looking ahead, what do The Freshman hope to bring to its audiences? 
"We appreciate our fans telling us how much our songs mean to them and how they find comfort in them. We definitely pray that we can write more songs that connect, inspire and even heal. So, more music definitely. And some coffee perhaps?"
---
Catch The Freshman at their What The Youth?! concert as part of the 2019 Huayi Festival in::music program. The concert will be held on February 24th, Sunday, 4pm at the
Esplanade Annexe Studio. 
---