Art collective Syndicate.SG is bringing a massive lineup of exciting activities to the East side next weekend.
In collaboration with National Arts Council and Hear65, Syndicate presents Tigers In Tampines as part of the Arts In Your Neighbourhood series. A two-day fun-filled weekend of workshops, art and live performances by homegrown artists such as .gif, Fauxe, nada, Kiat, Deborah Emmanuel, Intriguant, Vandetta and DJ Itch. The sets will feature electronic pop tracks weaved with samples of sounds and stories of residents of the Tampines heartlands.
The artists will also be conducting workshops covering an array of DIY projects: Lyric-writing with .gif, t-shirt and tote bag designing with Syndicate co-founder Kiat and Roslyn Chua, music making workshop for kids with Intriguant and Syndicate co-founder Cherry Chan and movement poetry with Deborah Emmanuel. 
Or if you're interested in seeing art come to life in real time, Singaporean urban artist ANTZ will be conducting an open painting street art session.
Head down to the event to experience the beauty and legacy of Tampines through the synergy of music and art.
Tigers In Tampines will happen on Saturday and Sunday, 23 and 24 March, at Tampines West Community Club (sidelane) from 4pm onwards. Admission is free. For more information and to register for the workshops, click here.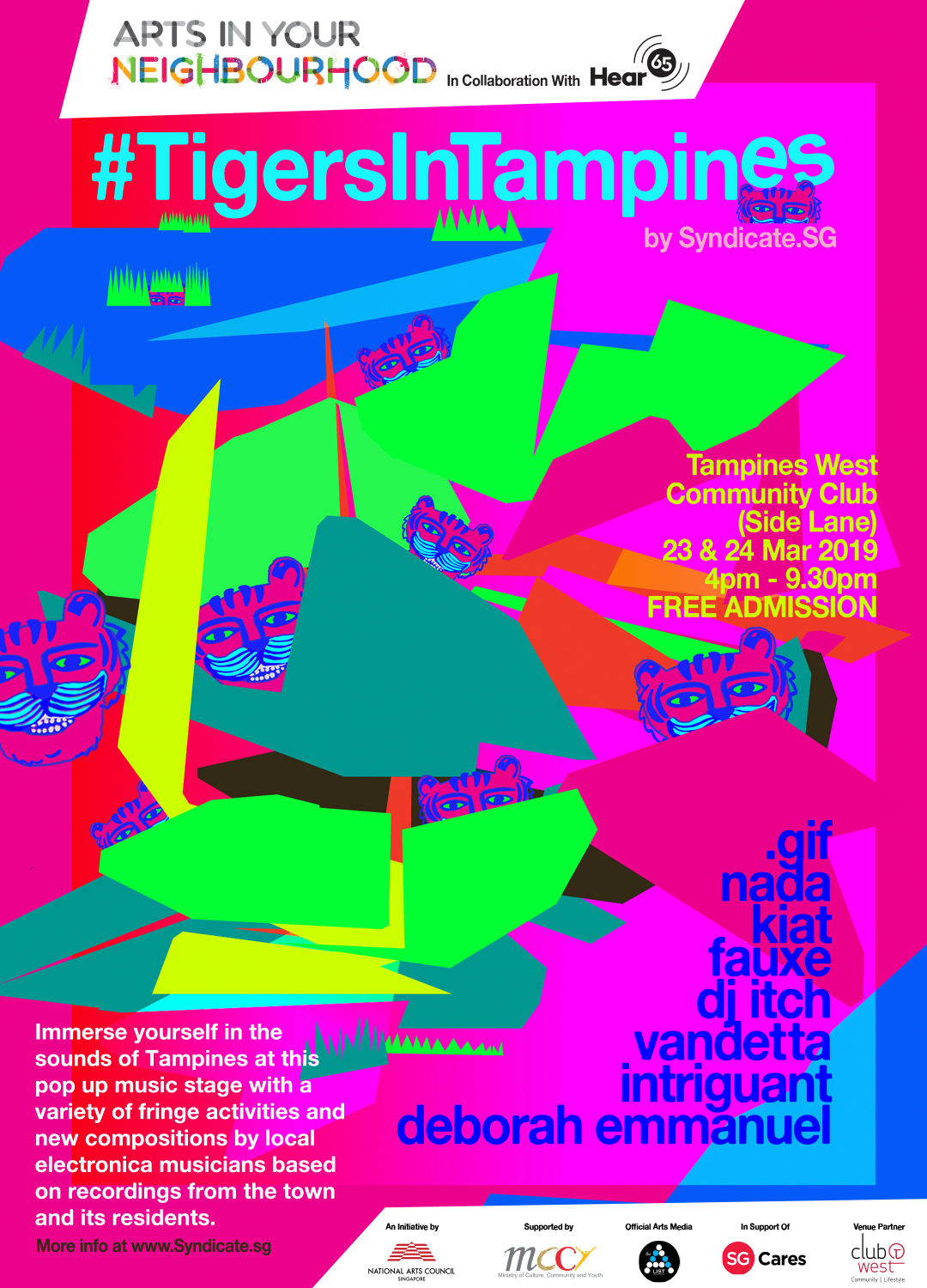 ---