Leaving a trail of devastation with more than 1.9 million confirmed cases worldwide to date, and live music events predicted to be on hold till 2021, the COVID-19 pandemic has cast a gloomy shadow on the future.
In this time when physical distances are felt more keenly than before, more than 900 Singaporeans have rallied together around a familiar anthem - Dick Lee's iconic song, Home - and formed Singapore's first Virtual Choir Project to remind us that we're never truly alone. 
Titled 'Gathering Home, as One', the project features recorded videos of Singaporeans performing Home from 26 countries, including the United States, Turkey and the Netherlands. The new choral arrangement comprised of participants aged 5 to 80, and featured homegrown artists such as Nathan Hartono, Shigga Shay, Charlie Lim, Jasmine Sokko, Yung Raja, Fariz Jabba, Joie Tan, Tan Wei Tian and more.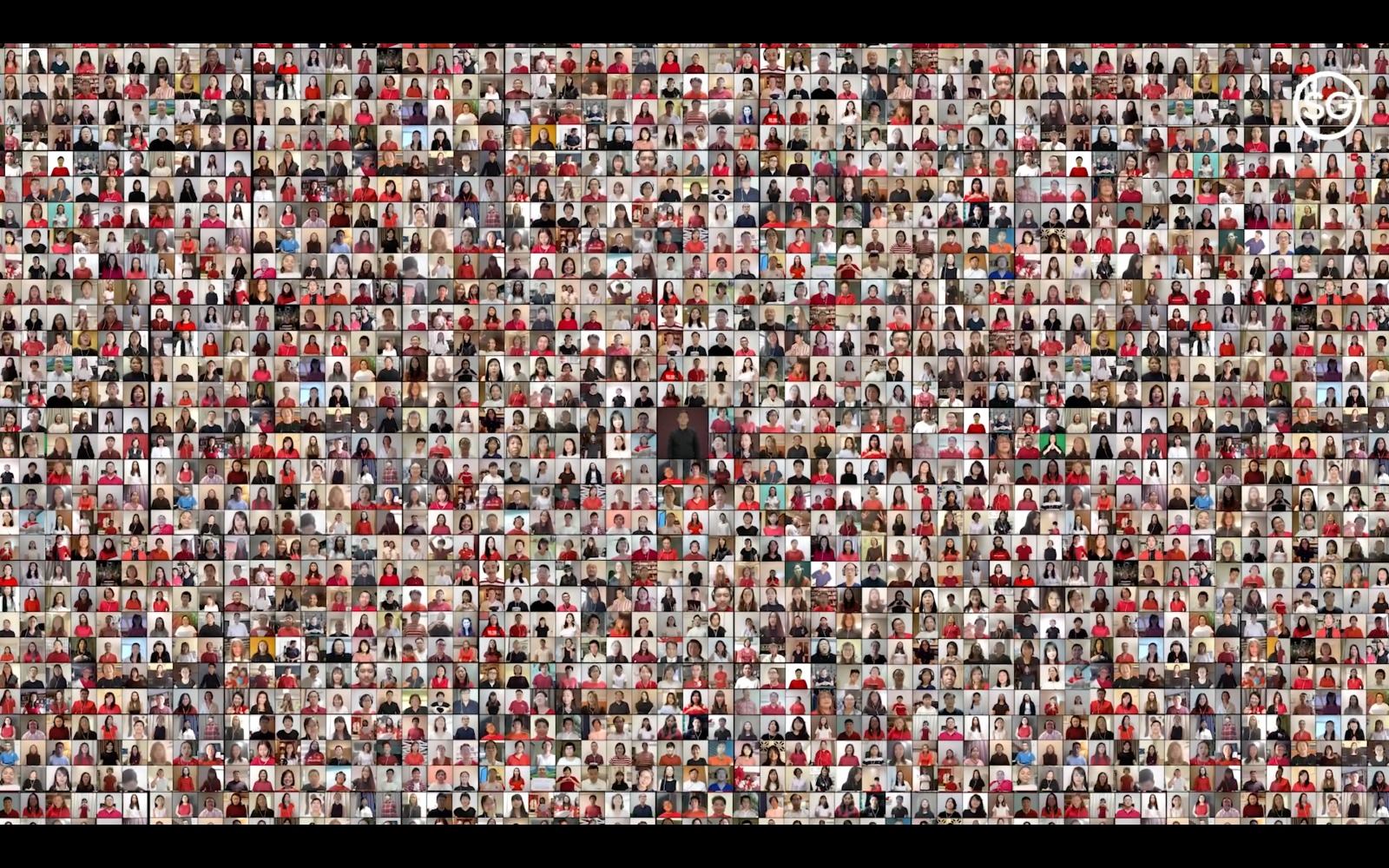 More than 900 Singaporeans recorded themselves singing, Home, from 26 countries 

Led by non-profit arts organisation Voices of Singapore (VOS) and supported by the Singapore Tourism Board (STB), the video was created to provide comfort especially for Singaporeans currently unable to return home due to quarantines and border restrictions. 

"Working on this project made me feel very patriotic. Listening to the voices of so many people singing our favourite Singapore song really makes one feel emotional," reminisced George Leong, Music Arranger, Producer and Mixing Engineer for the project. 
"It has been so heartwarming to watch the hundred of videos of people from all walks of life coming together to sing. It is a timely reminder to all of us that whatever the situation, we are never alone," says Darius Lim, Artistic Director of Voices of Singapore. 
"I'm so glad that 'Home' can be a uniting factor for Singaporeans during these trying times. Good luck everyone and God Bless," added Dick Lee, the composer of the anthem. 
Watch the video below. 
---