Singaporean pop darlings The Sam Willows embraces the spirit of giving this holiday season.
In support of the Children's Cancer Foundation (CCF) and Funan, the quartet will perform a closed-door, invite-only show later this month. The band also released a Christmas EP recently, which includes an original song 'I'm Going To Be Loved - This Christmas'.
The success of The Sam Willows corresponds to the size of the hearts of Ben, Sandra, Narelle and Jon as they made the dreams of one of their fans come true.
16-year-old Nurul Shafika Bte Kamasani, a beneficiary of CCF, who was diagnosed with a brain tumour in 2017, has dreamed of becoming a singer and YouTuber. Her wish was granted when the band helped her produce a self-written song ,'Why Me' as well as a music video, at its studio. The resulting video, featured the recording session and family members' reaction to the song.
Watch the video below.
[GIVEAWAY]
The Sam Willows Christmas special happens on Monday, December 10, at the Funan Showsuite, from 7-9pm. All proceeds will be donated to the Children's Cancer Foundation. 
To find out how you can win tickets to the show, click here.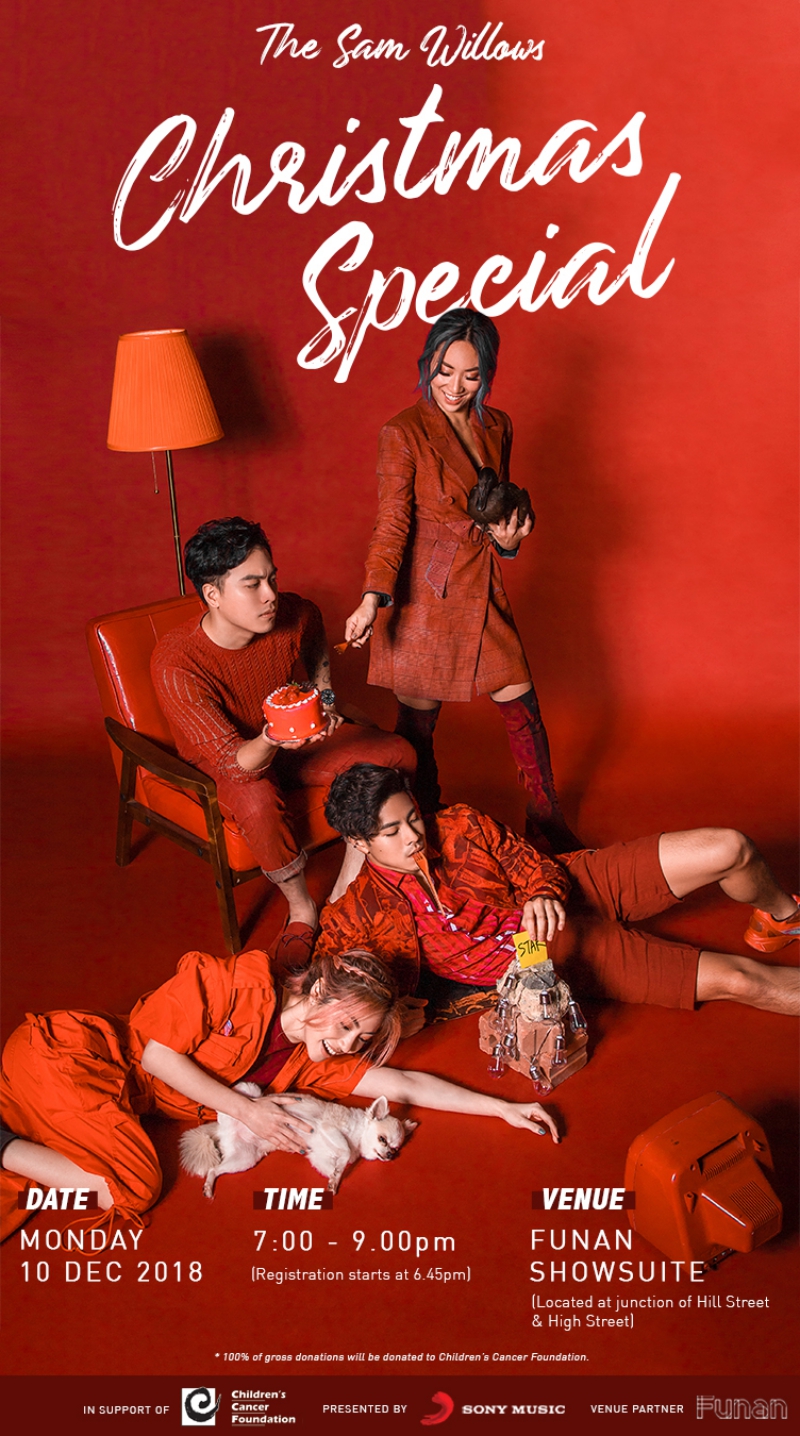 ---