It's not easy to reconcile practical responsibilities with pursuing your passions full-time, but it isn't devoid of meaning or fulfilment either. Most artists lead a double life, hustling in the day and returning to their ambitions in the sliver of time before working hours resume. It sounds exhausting, but many embrace this mix of occupations, be it opening their own cafes or wrangling with legal matters. Through their day jobs, many are able to marry their love for two different things and seek out the best of both worlds to add more colour into their lives. 
Ahead of Labour Day, we invite several Singaporean artists with day jobs to find out more about their endeavours and how these jobs may have contributed to their music. 

---
Clarence from brb.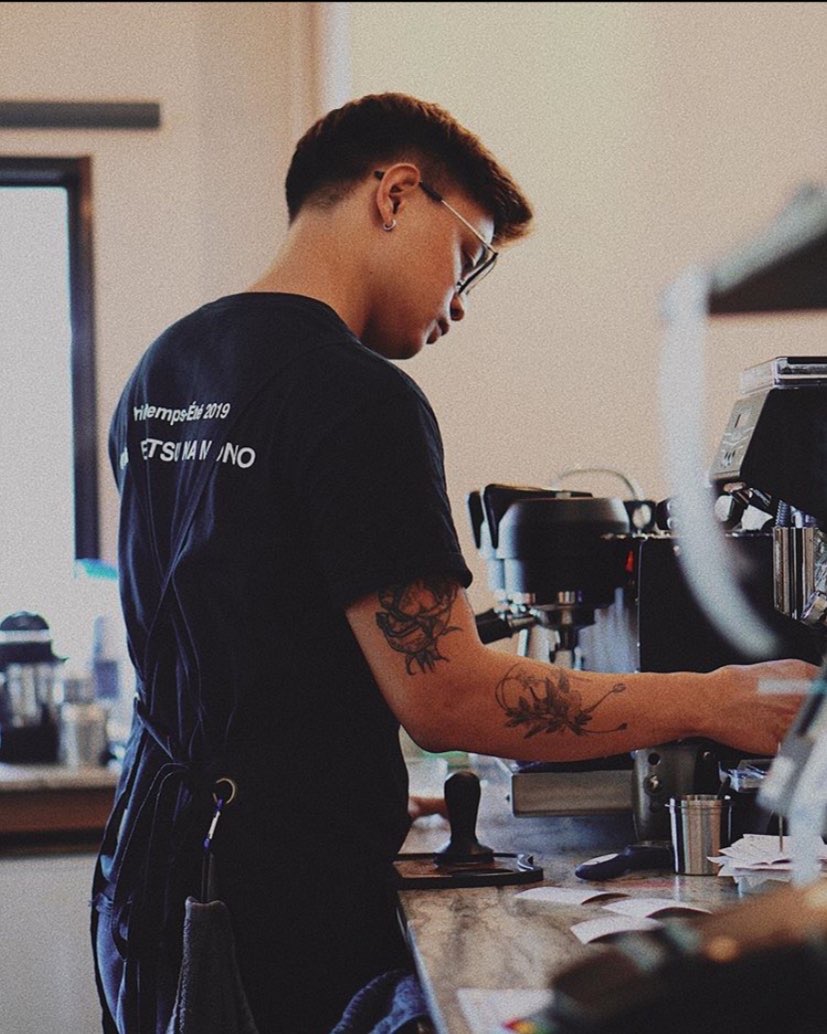 Co-owner of Amber Ember
Entering the cafe industry 9 years ago was a marriage of my love for cooking and a way of coping with my introvertism. Throwing myself off the deep end was the hardest thing to do as I had difficulties speaking to strangers let alone serving them. I mean it's funny right? From the silent teen 9 years ago to being the lead singer of brb., prancing around the stage vibing. 
I started Amber Ember to create that safe and comfortable space for people looking for a tiny get away from the rat race and for like-minded individuals to experience and learn the joys of being in the coffee and food industry. 
Check out brb.'s latest album here. 
---
Joshua Simon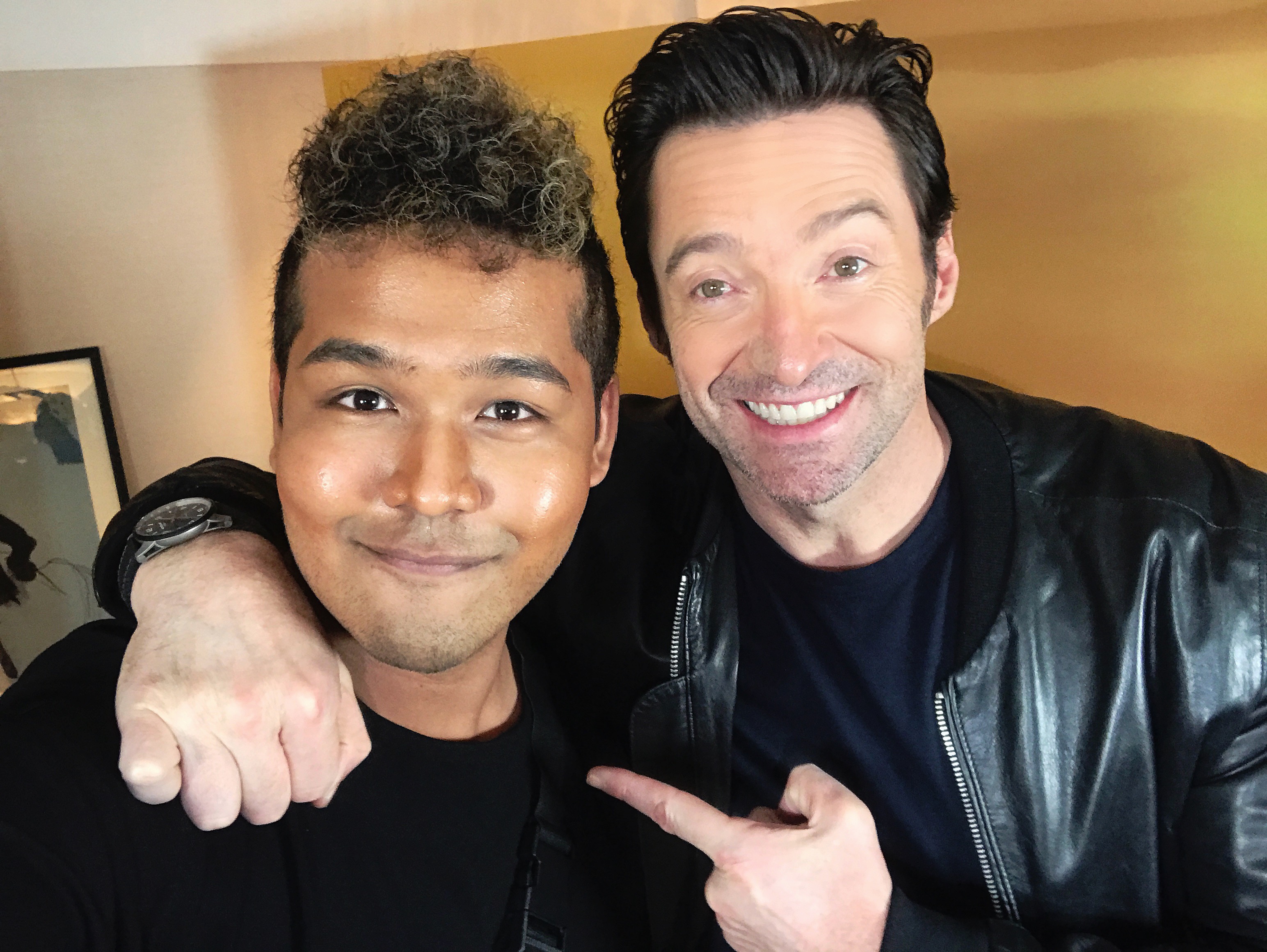 Kiss92FM, Singapore Press Holdings - Senior Radio Presenter, Creative Manager
I've been in radio for about 10 years now. My show, Josh's Goodnight Kiss, is heavy on pop culture coverage - film, music, video games. I'm known for my insightful interviews with some of the world's biggest stars like Hugh Jackman, Ryan Reynolds, Katy Perry and Britney Spears. 
Working in radio has helped me to understand the music business. I know how to write a press release for my music now because I receive dozens of press releases every day. I've observed the climate and response experienced by my peers and by industry veterans. It's allowed me to step behind the curtain of Oz and learn how the machine works.
Check out Joshua Simon's latest single here. 
---
Angus Sham aka Goose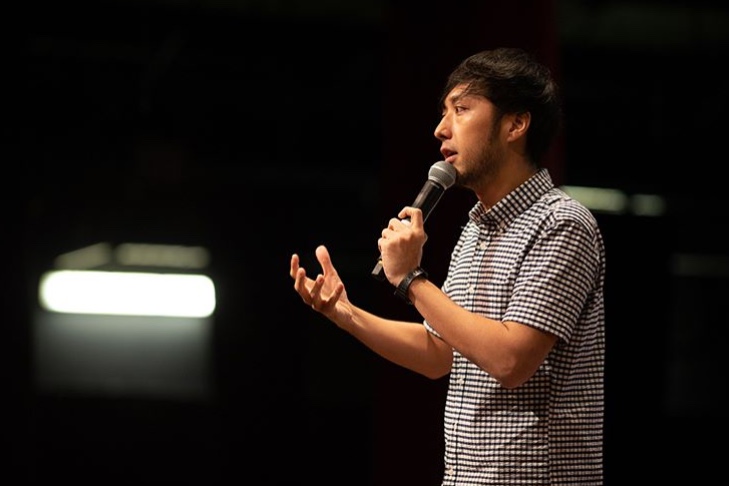 Secondary school Geography Teacher 
It is fun being amongst young people because they are so full of energy and passion. I see them grow in many aspects. They enter the school (in sec 1) still very much like a kid but when they leave at the end of 4-5 years, they have grown so much (taller), acquired so much skills and knowledge. They have become a little giant, independent and confident. 
Witnessing growth in this kind of work environment makes me thirst for growth, for myself. I am constantly driven to create, grow and be better. That's the greatest gift my day job has contributed in my music making journey. I want to see each release be better than my previous. I want to be able to hit the next high note.
Check out Goose's latest album here. 

---
Pew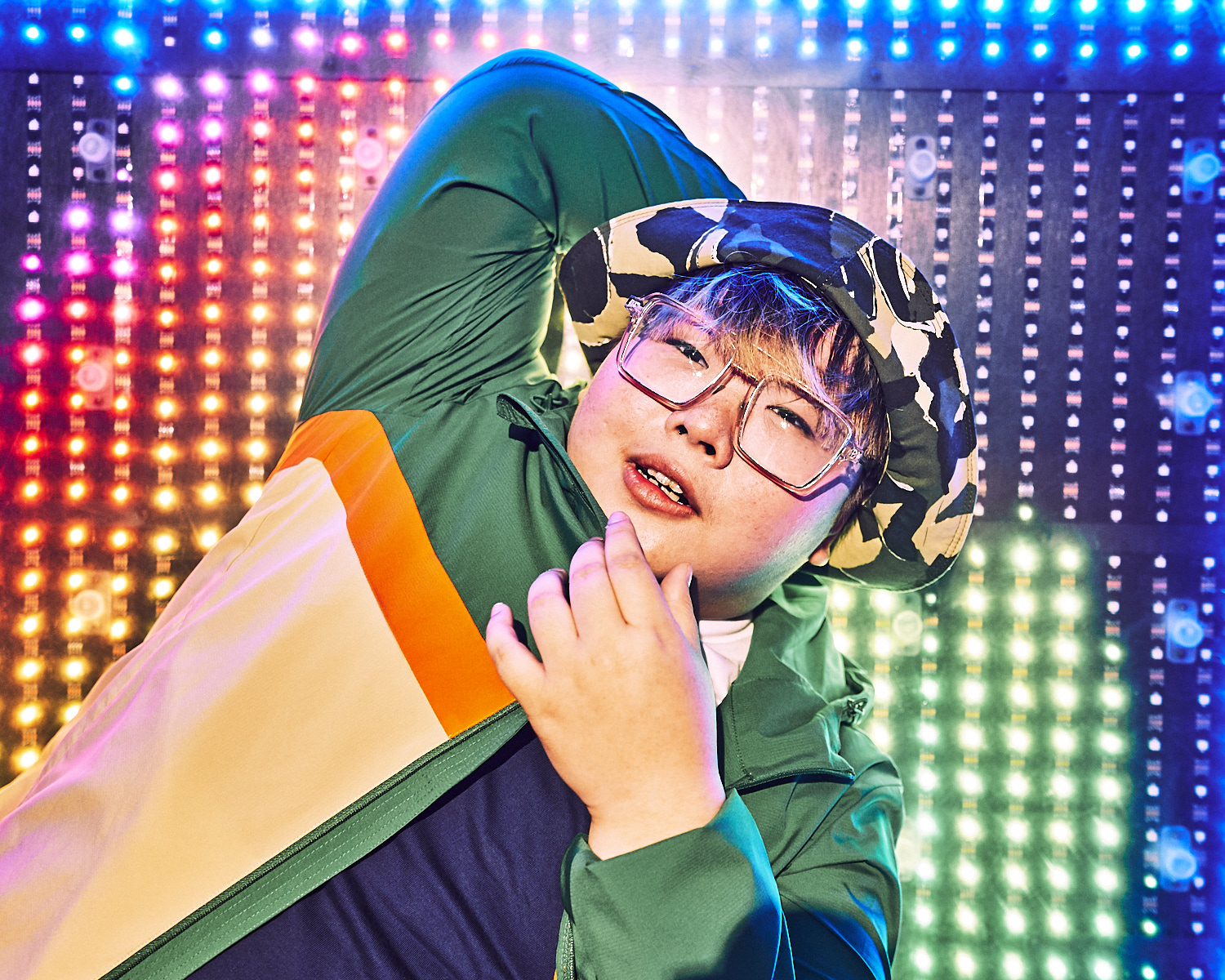 Account Specialist 
My job requires handling the accounts of my clients in my company. It requires a lot of listening to the client's needs and there are also times where clients shares a more vulnerable side of themselves. So I find meaning to be able to help them pull through different times of their business. 
In relation to my own music, having a day job to "collect" stories from my clients and colleagues helps me be a better songwriter. Because I often write songs about life and I want to be relatable to my listeners. At the same time, I try to in-still hope in my songs. Hoping my listeners can cheer up on a difficult day.
Check out PEW's latest single here. 
---
Jonathan Tan and Benjamin Mah from Astronauts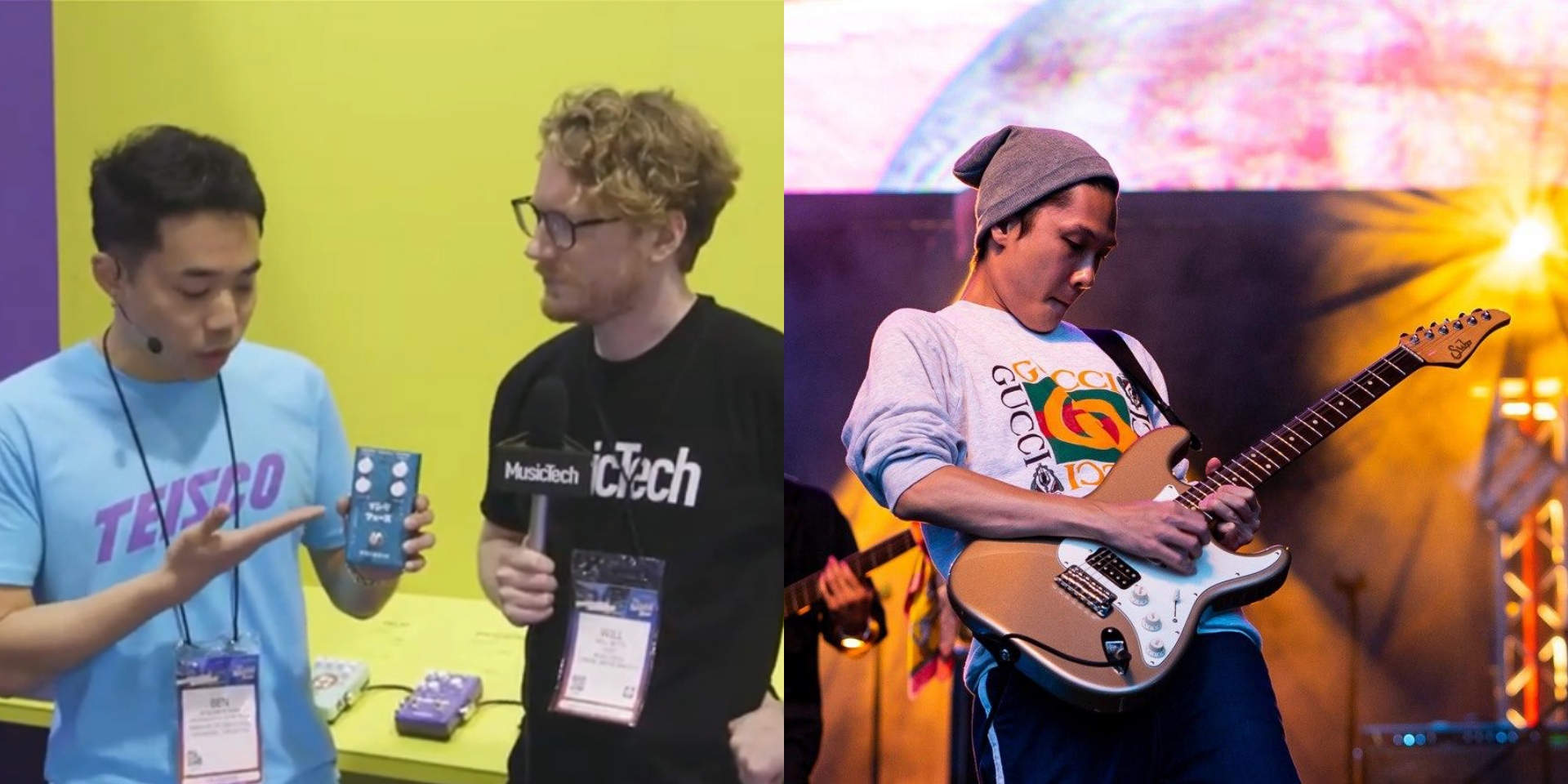 Benjamin Mah
BandLab Technologies, Partnerships and Social Media Specialist
In a nutshell, I curate and produce content for some of our brands and work with artists around the world. I also execute campaigns with key stakeholders in the music industry in Singapore and abroad.
The greatest impact my work has had on my music is how it's opened my eyes a little more to the inner workings of this industry. I love that so many creatives are involved in making successful musical moments. To me, that spells opportunities. Sometimes, as independent artists, we get so caught up with our own craft that we forget that collaboration helps us make a larger impact. Finding new and meaningful ways to share music is always at the top of my mind now when I work on new releases with the band.
Jonathan Tan
Lawyer at FSLAW LLC, a boutique law firm specialising in corporate and commercial law
I find legal practice fascinating in that one takes the role of a guide helping someone navigate difficult and unfamiliar terrain. Being a lawyer also gives me the opportunity to interact with a diverse set of stakeholders and lets me learn new things everyday.
Having an understanding of the law has proven helpful for handling the administrative side of doing music. There are many contracts involved in the music business, such as distribution and publishing contracts with labels, service agreements with media companies, assignment of video and audio rights, licensing agreements etc. The skills I learned from work help me review these contracts for the band and negotiate them where necessary.
Such contracts can get very confusing for the average musician and one interest of mine has been to try to help musicians understand what they are getting into. 
Check out Astronaut's latest album here.
---
Darell Laser from Forests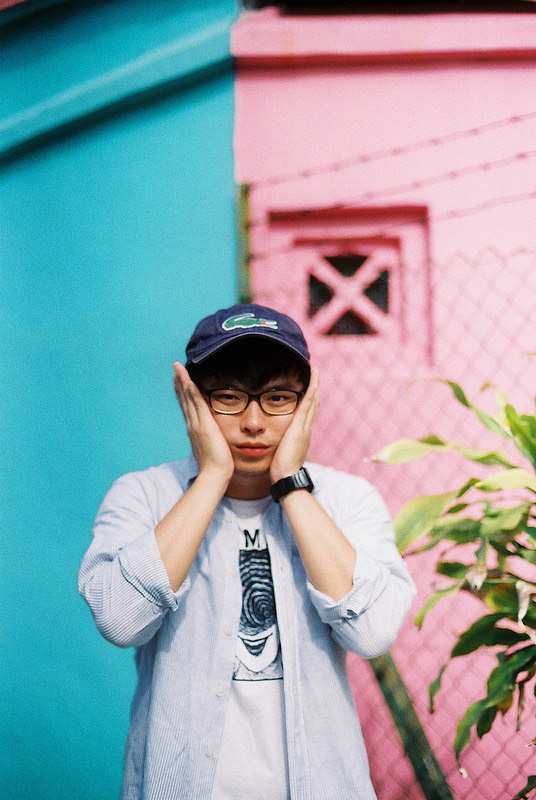 Finance Executive
Hi I'm Darell, I'm a Finance Executive in some German engineering and technology company. I don't love what I do but at least there's money to fund my hobby. My job scope doesn't contribute to my music at all, but I work so I can keep making music on the side. 
Check out Forests' latest single here. 
---
NEKO Highway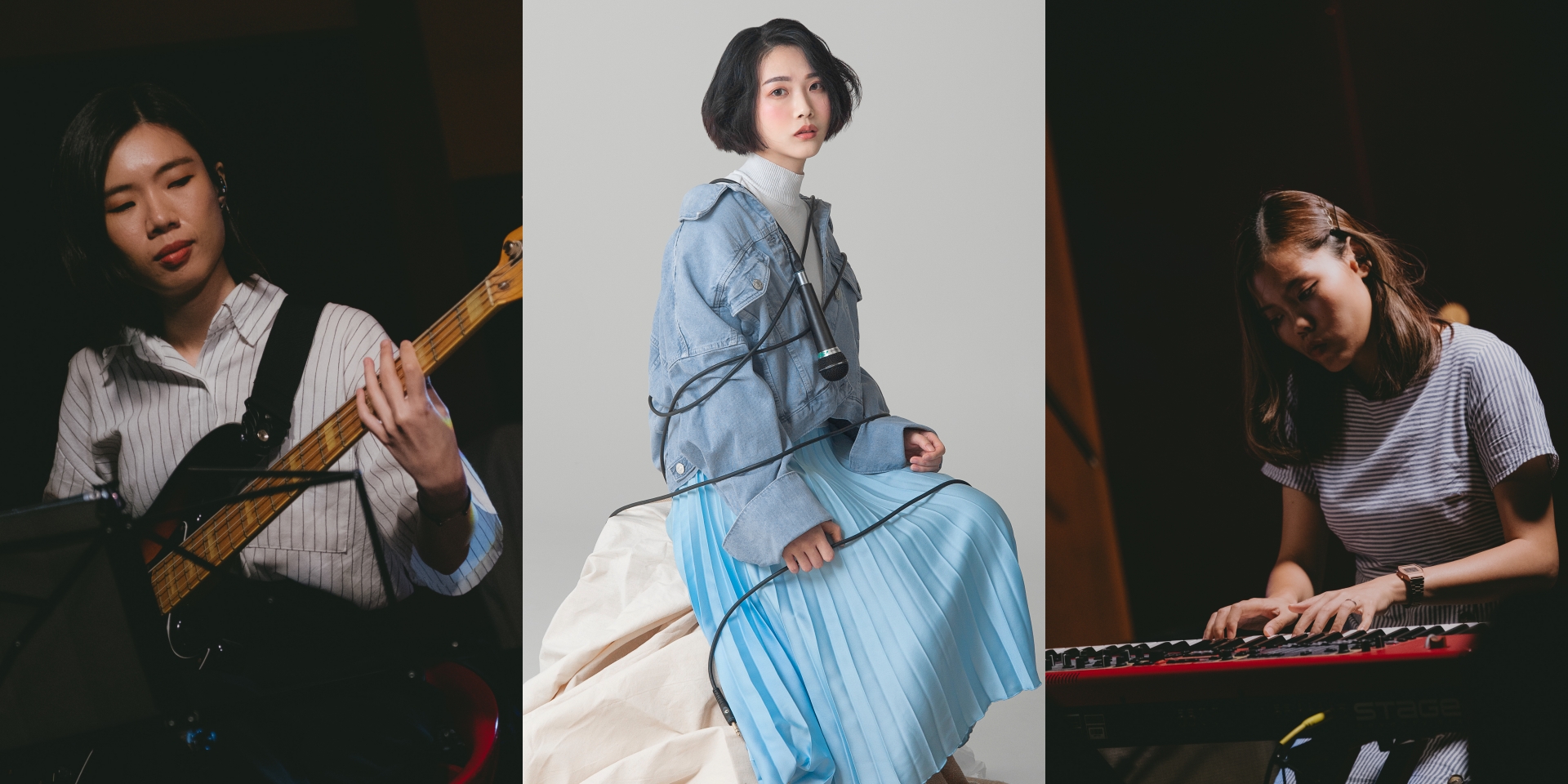 Kaye
Live Streamer (LangLive App from Taiwan)
Upon quitting my previous full time job, I started out as a livestreamer with a mindset of trying something new, exploring a new outlet for me to showcase my creativity and music.
Typically, I'll stream twice a day - once in the morning and once at night, for an average of 3 hours per session. Being a workaholic and having great passion for my job, I don't usually give myself off days unless I'm sick or busy with other work. 
Besides singing being a big part of my streams, I engage my audience with conversations and entertain them with my wit and humour. 
On average, I sing 30-60 songs per day, so it(streaming) becomes a form of vocal training for me. As my audience puts up song requests from time to time, I find myself learning new songs all the time, exploring new genres and in the process, getting to know my voice better.
Claire Chew
Head of Production at Zendyll Productions
Since young, music has played a huge part in my life and I feel really fortunate to be able to do it full-time. My responsibilities include project management, composing for advertisements, films and animations. Throughout my time at Zendyll, I also got to work with many talented artistes, musicians and producers. Their different approaches to music have influenced me in how I create my own. Writing for commercial music and writing for my own music involves different creative mindsets but I really enjoy the process.
Sandy Koo
Co-founder, Piano Teacher -  Alpha Piano Studio 
 I think I'm pretty lucky to have been exposed to many different forms of music over the years. Through that, I am able to customise my own lesson content that helps to make lesson more interactive and exciting. All the hard work is worthwhile when my student is excited about learning, and that's also what keeps me going as a teacher!
Along with my husband, we also started Alpha Piano Studio, a piano agency, as well as a platform for us to create piano based content on our social media and connect with people who are also interested in learning the craft.
Check out NEKO Highway's latest single here. 
---
Diya from The Freshman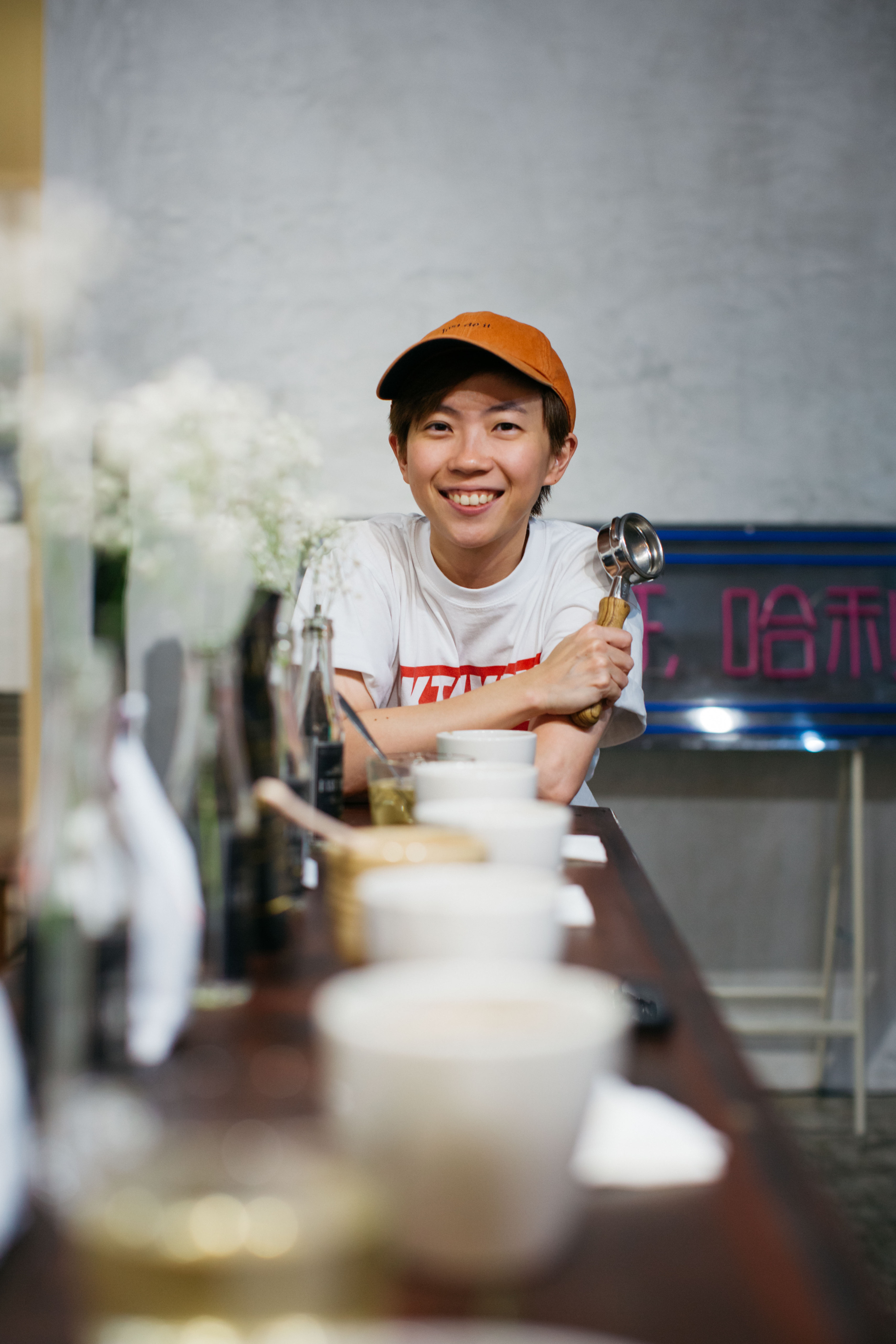 Cafe Owner & Barista of Sanity Coffee Bar at Esplanade Mall (We're pretty hidden. You'll need to #findyoursanity.) 
It was never in the plan (to open a cafe), and it all happened very quickly. I was supposed to take a break after the 3 year concert tour (as backup vocalist) with Jacky Cheung, but then the opportunity to open a little coffee space came along and I just went straight in. It felt right, like I had peace even though it meant throwing my savings into this with zero experience and very little idea of how this would turn out. 
Right now, it would seem the cafe is my main career because of how much time and energy needs to be invested into it! 
Music and coffee are to me, very similar. They both connect people, are mediums in which we express our creativity and also a great outlet for whatever I feel that I struggle to put into words. 
Because of what I was doing prior to opening a cafe, we're now got a little community of muses and artistes who drop by for coffee and a lot of sharing, and ideas happen over the coffee counter.
Check out The Freshman's latest album here. 
---
Akilesh from Varsha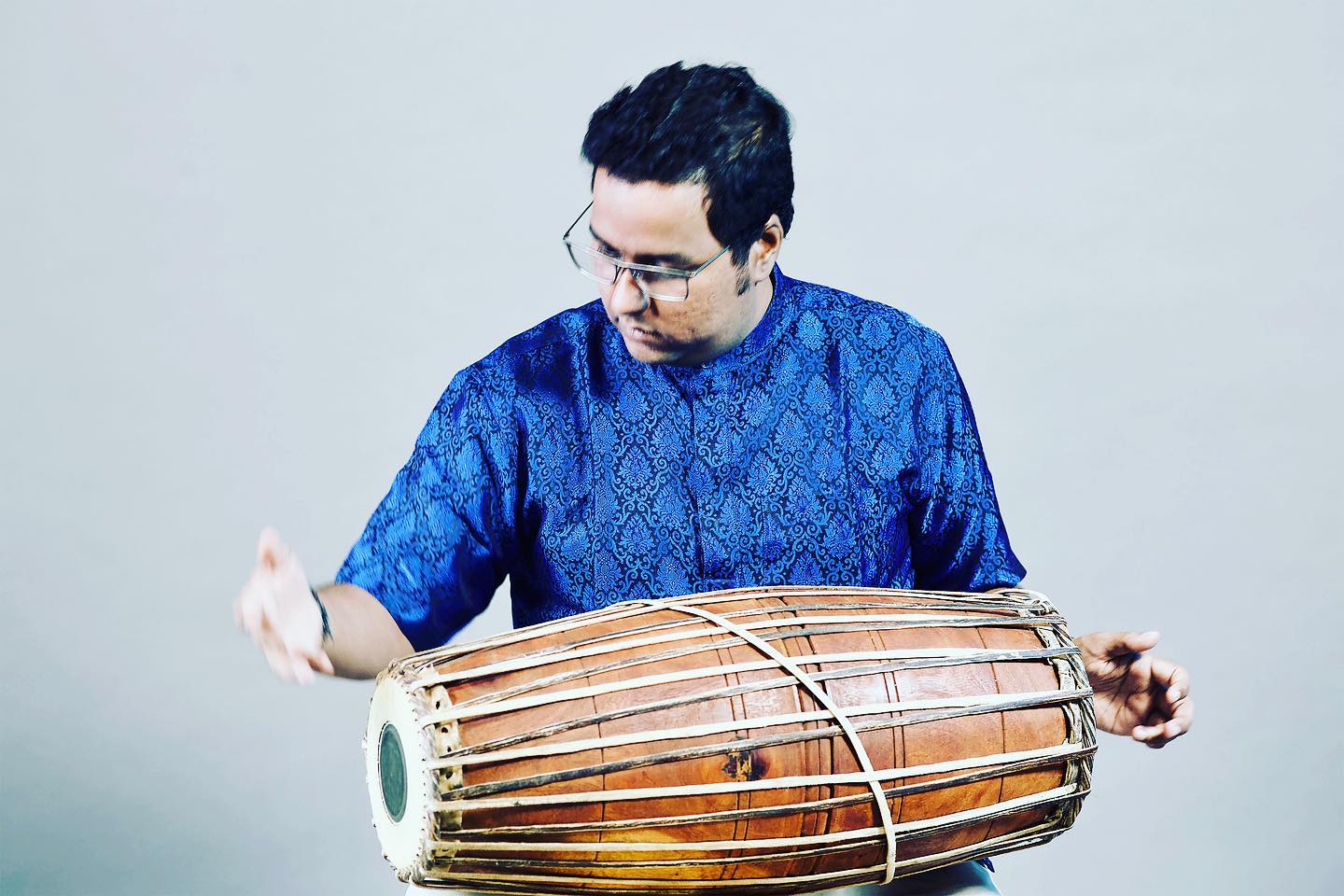 Programming Officer at The Esplanade Co Ltd
Music has always been a huge part of my life. Thanks to my parents, I have been exposed to a variety of music genres and sounds since my childhood. When I was in school, I never dreamt that my full-time job will be so connected to the arts. Thus, I went through the usual route of completing my diploma and then a degree all while still performing every now and then. However, my love for performing started to intensify from 2010 and thus I consciously decided in 2012 to be a full-time artist. Fast forward to 2015, I joined The Esplanade Co Ltd as a programming officer.
Being a programming officer has surely added a new dimension to me as a musician.
1) I'm exposed to a multitude of arts genres and forms through the various festivals and programmes that Esplanade presents throughout the year, many of which I'm involved in putting together the programme line-up.  Some examples are Baybeats, Kalaa Utsavam – Indian Festival of Arts and A Tapestry of Sacred Music.
2) Being exposed to a huge variety of forms and genres has surely influenced my music-making journey.
3) It has also given me an insight into the minds of festival producers/curators/programmers.
4) On top of that, being a programming officer has helped expand my network. I get to rub shoulders with the movers and shakers of the Singapore and international arts scene and as a result, end up learning from them.
One of the most common questions I get is: how do you find time to balance your full-time job and performing? Quite frankly, I immensely enjoy doing both. So, I have never had a difficulty in "balancing". On the contrary it has given me the discipline to make every minute count at rehearsals or performances as I know that I only have a finite amount of time to work with. I firmly believe that in order to grow as an artiste, one must observe and learn from every single opportunity that is presented in one's path.
Check Varsha out here.  
---
Shane Low from PennyLane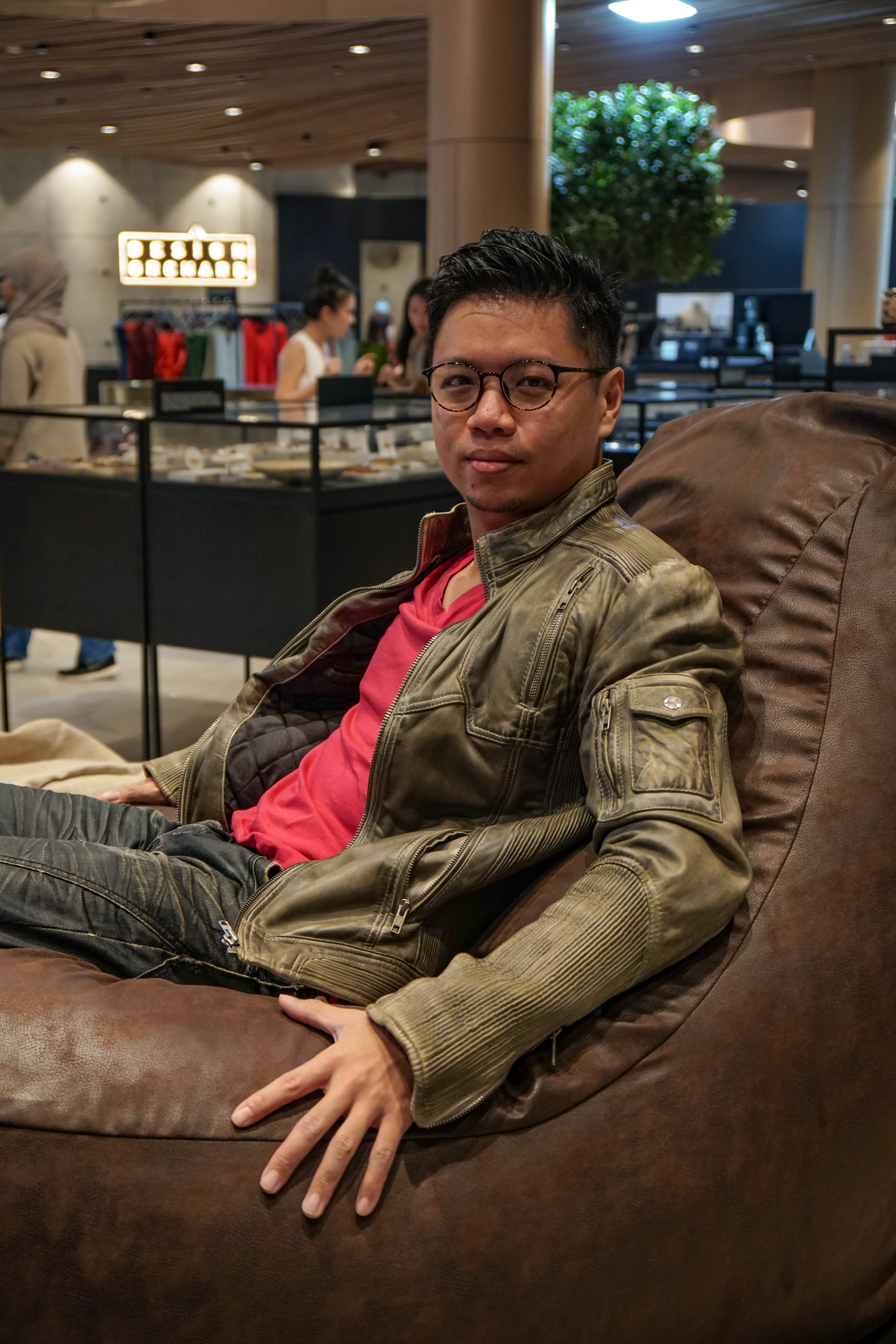 Marketing Director, mrphy
I oversee the marketing and branding of mrphy, a Singapore retailer of home accessories and bean bags, and help to ensure the brand identity of the design brands that mrphy represents. I left a stable and well-paying job as a lawyer to do this, in part so that I could spend more time gigging - during those years, I let my then bandmates down so many times when I was stuck in office.
Music is a huge part of my life, so it's only fitting that one of the brands of bean bags that we have is called "SoftRock Living", and I have a lot of fun throwing as many music references as I can in its advertising. :) 
Check out Shane Low's livestreams every Thursday here. 
---