2018 is about to wind to its end. In what was an incredibly fertile year for Made In Singapore music, listeners bore witness to old forms reinscribed with new, elevated meaning and new incarnations bursting through the limits of possibility.
Below, we celebrate the 20 best albums and EPs to release this year.
---
Marijannah – Till Marijannah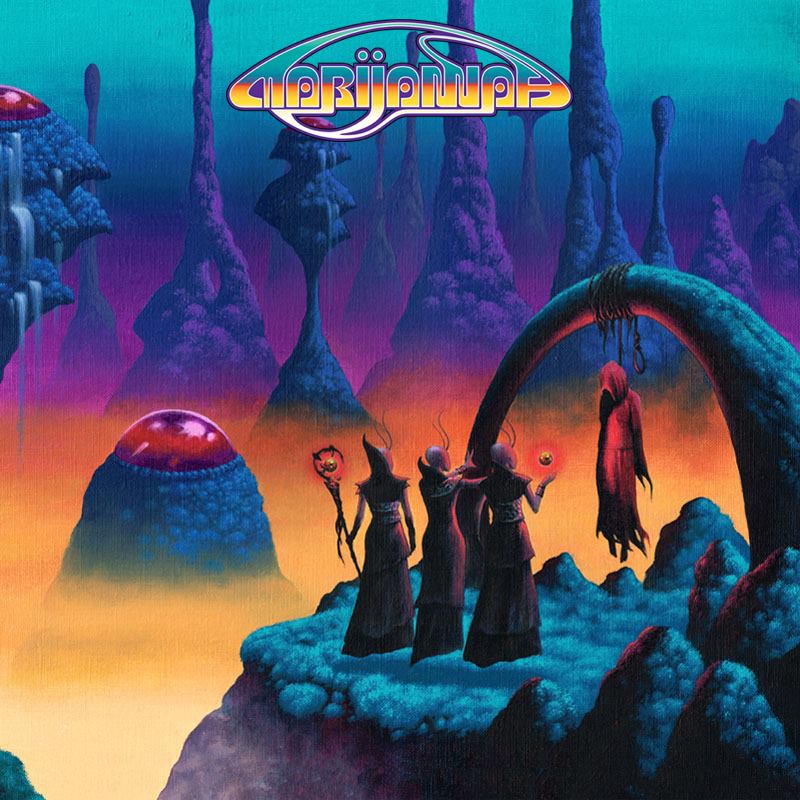 Marijannah's crushing debut musical offering, Till Marijannah, proffers massive riffs and grooves. The unholy union of members of Wormrot and The Caulfield Cult, Marijannah departs from the aggression of its constituent bands, preferring to mesmerise instead. With the lyrics taking inspiration from films such as local production The Maid and horror classic Halloween, the result is a gratifying journey through B-movie occult goodness. Till Marijannah boasts a cohesiveness of sound and sonic depth that is uncommon in the genre. The group also allows the songs to evolve organically, each section moving seamlessly to the next. Till Marijannah is a 29-minute epic that serves as the perfect introductory album to music fans who are looking to experiment with the genre.
---
Subsonic Eye – Dive Into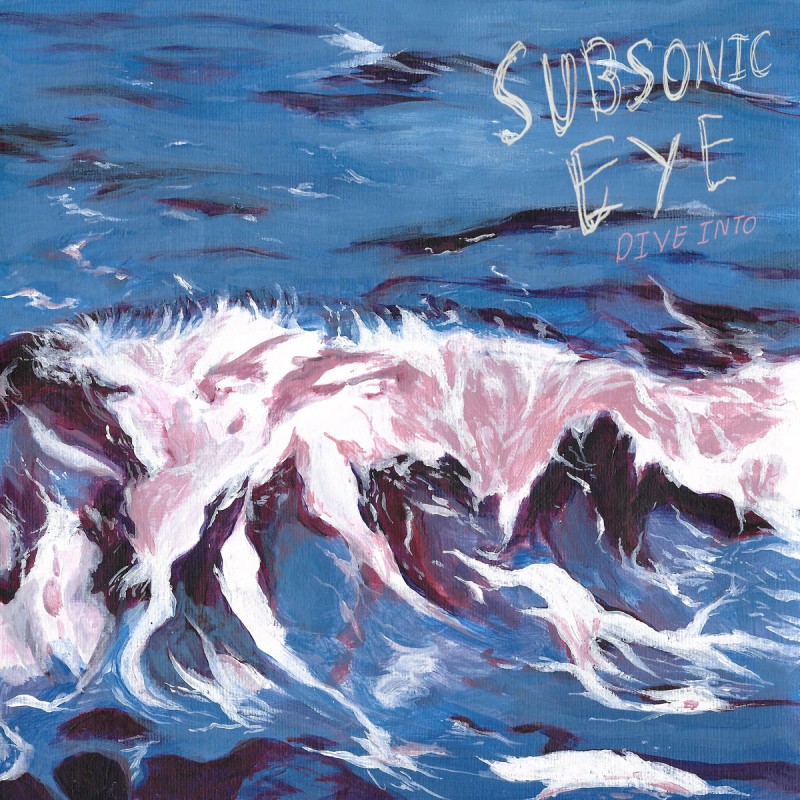 This nine-tracker is a consummate stunner. As a totality, it's a spirited showing of how far the band has pushed off from its shoegaze-forged beginnings. Individually, each song boasts a new measure of profundity and power, which derive from the disparate ways in which they dramatise the tension between being young and self-aware and just how tenuous those hallowed conceptions are in the much larger and fundamentally unknowable scheme of things. Play this loud and proud.
---
Cosmic Child – Blue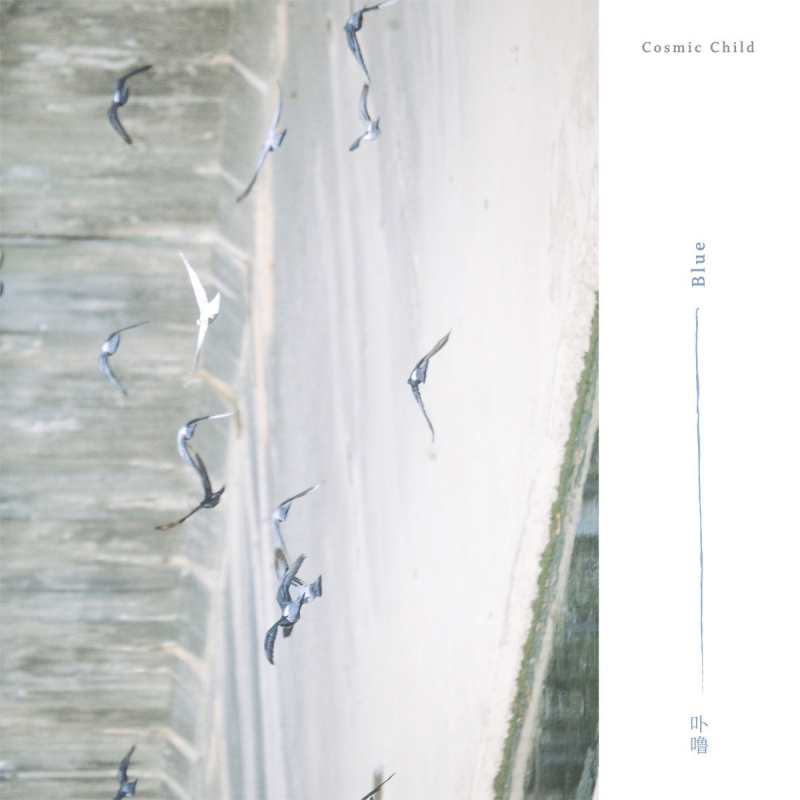 Blue encapsulates a medley of catchy pop rock styles in ethereal production both literally and technically. The eight Cosmic Child cuts are tightly-wound, rewarding repeated listening with kaleidoscopic layering of melodies and chords, but are put on pause by two interludes. The breaks give Cosmic Child time to regroup, tinker and maybe even sneak a Satie reference to emulate poignant nostalgia. All in all, Blue is Cosmic Child's most profound and complete work to date.
---
MYRNE & Gentle Bones – B4NGER PROJECT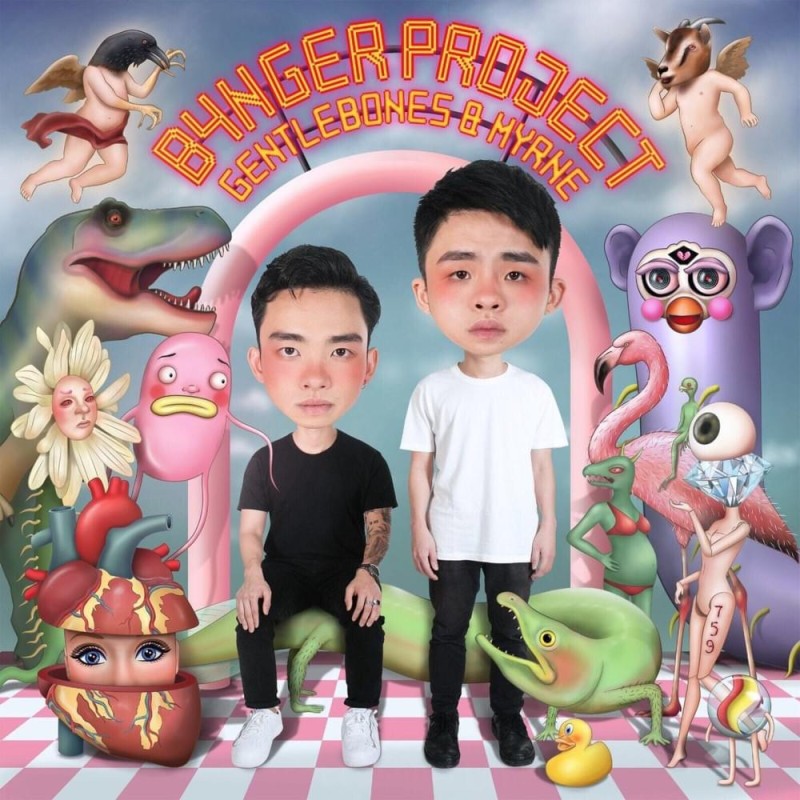 Local EDM hero Myrne and singer-songwriter standout Gentle Bones released their highly anticipated collaborative album, B4NGER PROJECT this year, much to the delight of avid fans. The duo transports you to a whole other outlandish, whimsical world, defying any pre-conceived notions you have of both artists' original sound. Don't let the upbeat tempos and psychedelic illustrations fool you, though. B4NGER PROJECT is more witty and self-deprecating than it is outright happy. Nevertheless, the album completely exceeds expectations in terms of what the two are capable of, and gives a much-needed breath of fresh air from the melancholic R&B off Gentle Bones' Geniuses & Thieves and MYRNE's heavy, high octane EDM sound.
---
Xingfoo&Roy – Late to the Party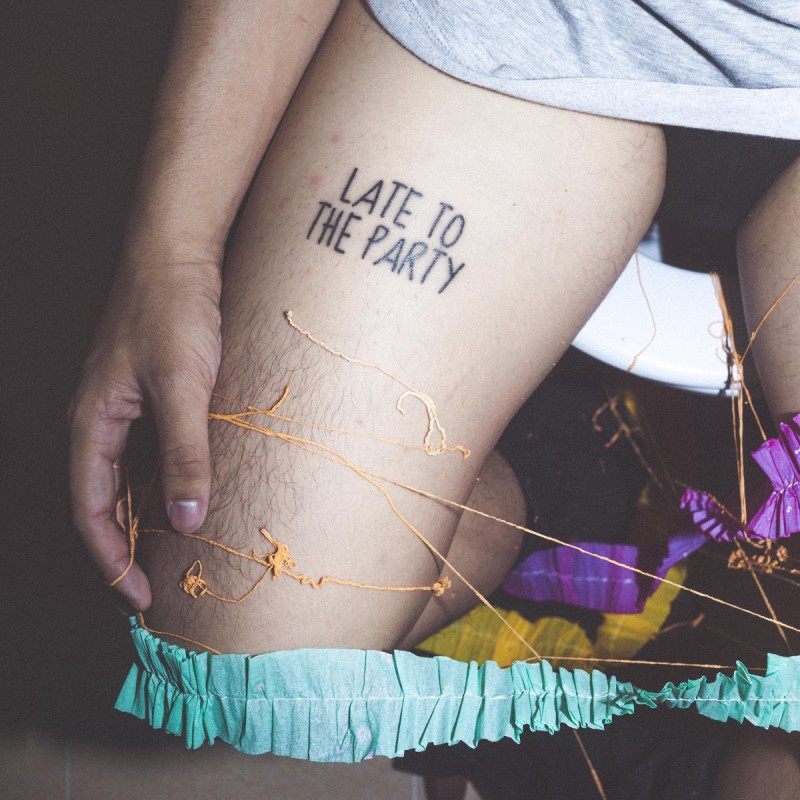 This year, local emo trio Xingfoo&Roy released Late to the Party, the follow-up to its first album, 10 Dating Tips for the Spineless Youth Addicted to Pornography. For starters, there is an evident shift in terms of sound and lyrical mindset. This can be seen in the mature, honest and somewhat darker lyrics in songs like 'T.Y.S' and 'Apartment Buildings' that channel frustration and regret. The songs are still as catchy as ever, with groovy riffs and infectious melodies. Amalgamating nostalgia and longing, Late to the Party is occasionally heartbreaking, thanks to Xingfoo&Roy's signature emotional lyrics tucked under chipper tunes. There is a dynamism here that isn't commonly experienced in the genre.
---
Code Error – S/T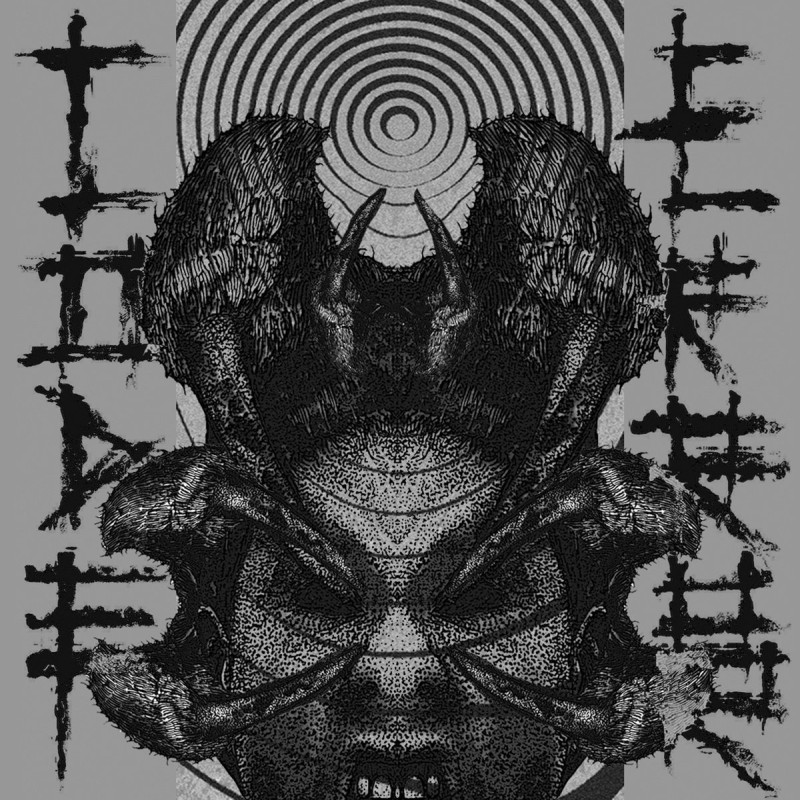 Members of Wormrot and Tools Of The Trade united earlier this year to release a new collaborative project under the Code Error Moniker, titled S/T. The EP, which made Bandwagon's list of most anticipated local releases of 2019, does not disappoint. The EP covers seven tracks spanning a total of 9 minutes, but it's as heavy as you would expect. Ripping guitar riffs and thunderous basslines lead the charge against blast beats and tom-fills played at inhuman speeds while vocalist Arif unleashes some of his best growls. It's short and straigh- to-the-point, like any great grindcore record should be.
Shye – Augus7ine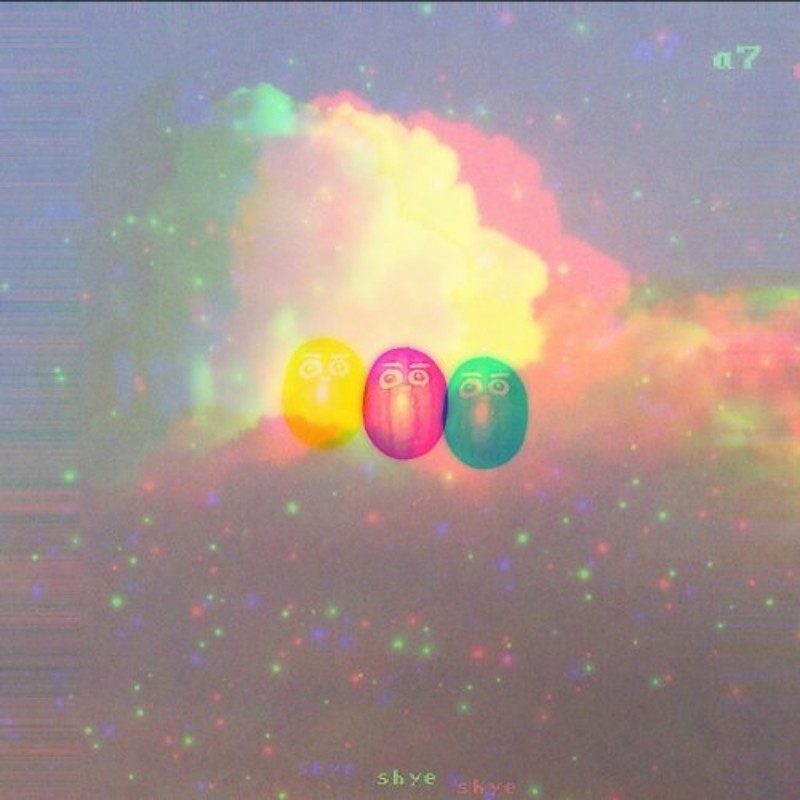 Sixteen-year-old Shye broke into the scene this year, thanks, in part, to her participation in this year's Vans Musicians Wanted competition. After winning the competition, and having performed in Guangzhou, China, Shye's star skyrocketed and she was enlisted to perform at several showcases across Singapore. The bedroom pop crooner also released her self-produced debut album, Augus7ine, which has since garnered support from the likes of THELIONCITYBOY and more. Standout tracks, such as 'I Rly Like U', highlights Shye's budding songwriting capabilities, charming performance and production skills, which in and of itself, is a huge accomplishment for any teenager. The album, while short and concise, offers listeners a glimpse at what the future of local pop, as well as Shye's career, holds – and both are bright, indeed.
---
Caracal – Take It Apart and Put It Back Together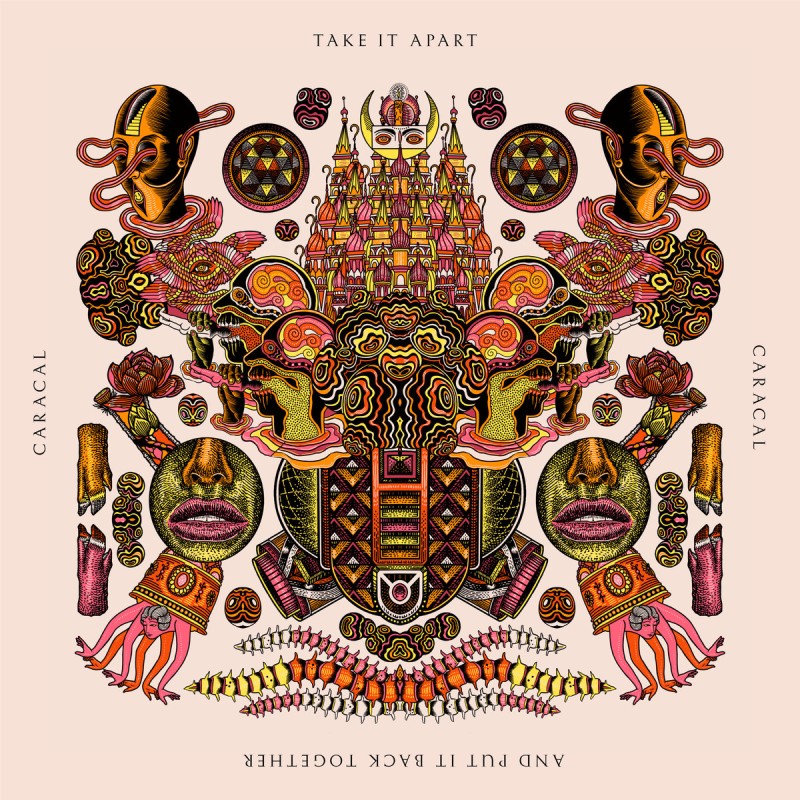 Local post-hardcore heroes Caracal made its return to fold this year with its first record in two years, Take It Apart and Put It Back Together. Newcomers Rachel Lu and Trent Davis join the band to fill in as vocalists and bassist accordingly and their additions are more than welcomed. The five-track EP features the heaviest Caracal material to date, exorcising the demons that plagued the original band's line-up and their storied and tumultuous past with ex-vocalist K.C. Meals. The end result, while brutal at times, also features the band at its most vulnerable and honest. Rachel's vocals and Trent's backing screams add a new layer of texture to the Caracal sound we've all come to love, and easily stands amongst one of the best records from the region in 2018.
---
The Sam Willows – I Know, But Where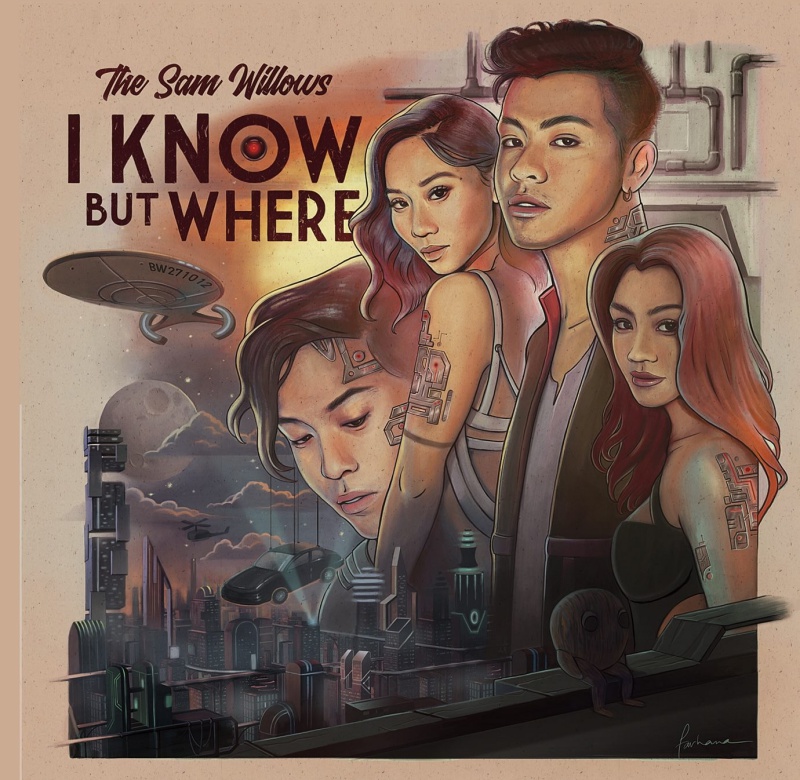 Pop darlings, The Sam Willows, are a hot favourite among Singaporeans, and it's no surprise why. The band has consistently been putting out chart-worthy hits, and this is especially so with the band's album, I Know, But Where.
The album features a balanced mixed of fast-paced danceable tracks and emotionally-driven slower-unfolding songs, all of which perfectly exhibit the vocal range of each member. Elevating the vocals are the accompaniments of the various theme-associated sounds: punchy pop synths in 'Time We Try', gentle coos of the piano in 'Robot', and R&B-tinged bounce in 'Papa Money', to list just a few. 
---
LEW – ENFJ and There's Something In My Eye



2018 has been a busy year for Lewis Loh. The singer-songwriter has released a handful of singles, and on top of that, two differently themed EPs, ENFJ and There's Something In My Eye. He mentioned that ENFJ is a collection of songs dealing with some personal facets of life people experience while There's Something In My Eye explores love and new relationships.
In ENFJ, LEW lays his voice over purposeful guitar strokes and light piano keys. He manages to manifest his thoughts through the intimacy of the mood created by the music. While, for There's Something In My Eye, he communicates the innocence of relationships though upbeat and playful sounds. What he does so well is insert the messaging in his songs delicately so it's not forceful, and leaves that little room for every listener to shape them into their own.
---
Sobs – Tell Tale Signs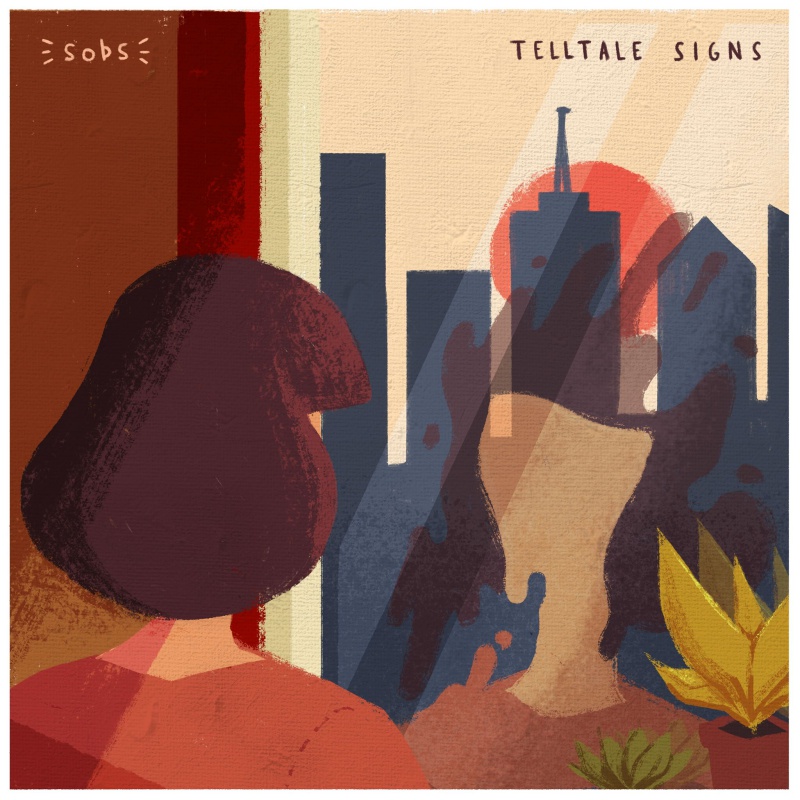 Sobs is the kind of band you want to have playing at every, but not limited to, bittersweet, moment in your life. With its playful and cheery sounds cleverly juxtaposed with sad lyrics, the band manages to encapsulate the meaning of the phrase "smiling through the pain" so perfectly. The trio's latest release Tell Tale Signs, plays on on a loud-quiet-dynamic: Lyrics of hushed frustration and preppy dream pop.
In 'All Poison', frontwoman Celine starts off with doubtful optimism, only to progress to feelings of helplessness as the song rolls on, where she sings, "Runnin out of ways to stay in line, when will I find a space that I could feel safe inside". Celine, Jared and Raphael don't go out of their way to be purposefully "dark" – their music connects because of the craft and sincerity with which they do what they do.
---
Charlie Lim – CHECK-HOOK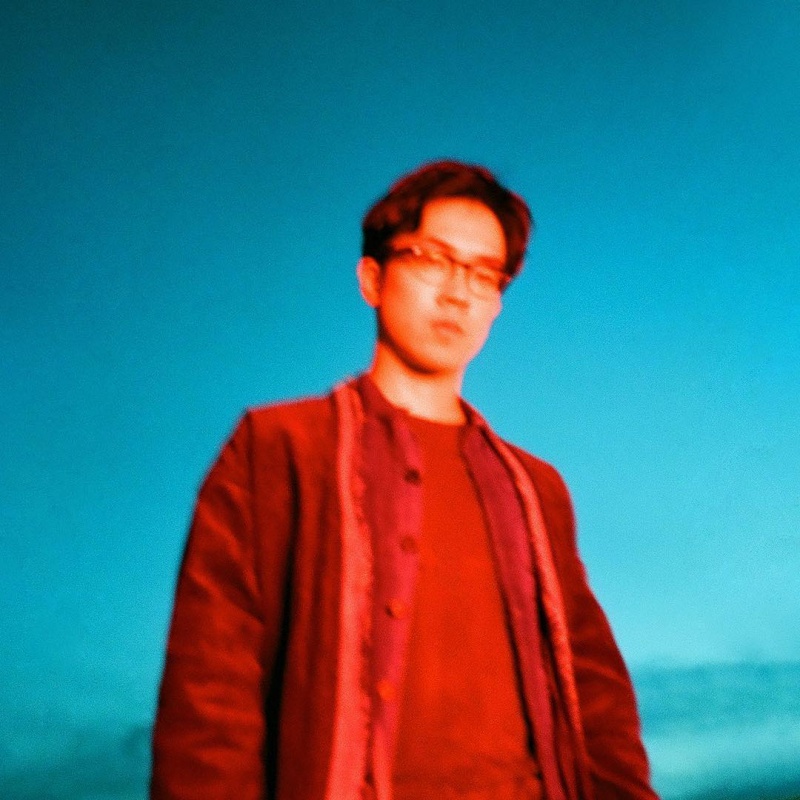 Charlie Lim ended 2018 playing one of his biggest hometown shows to date. Together with a massive band called The Mothership, and some of Singapore's highly praised musicians, the singer-songwriter delivered a masterful concert, which is arguably one of the best local shows of 2018.
Stepping away from the singer-songwriter style, which he is best known for, he produced a slew of dance-centric music in his latest release, CHECK-HOOK, which he mentioned is an "ode to overthinking". The tracks take a deep dive into sensuousness and introspection, led by deep synth pulses and gentle piano sounds. He even incorporates rap in his track, 'Better Dead Than A Damsel', affirming his commitment to embracing new forms. 
---
FAUXE – Ikhlas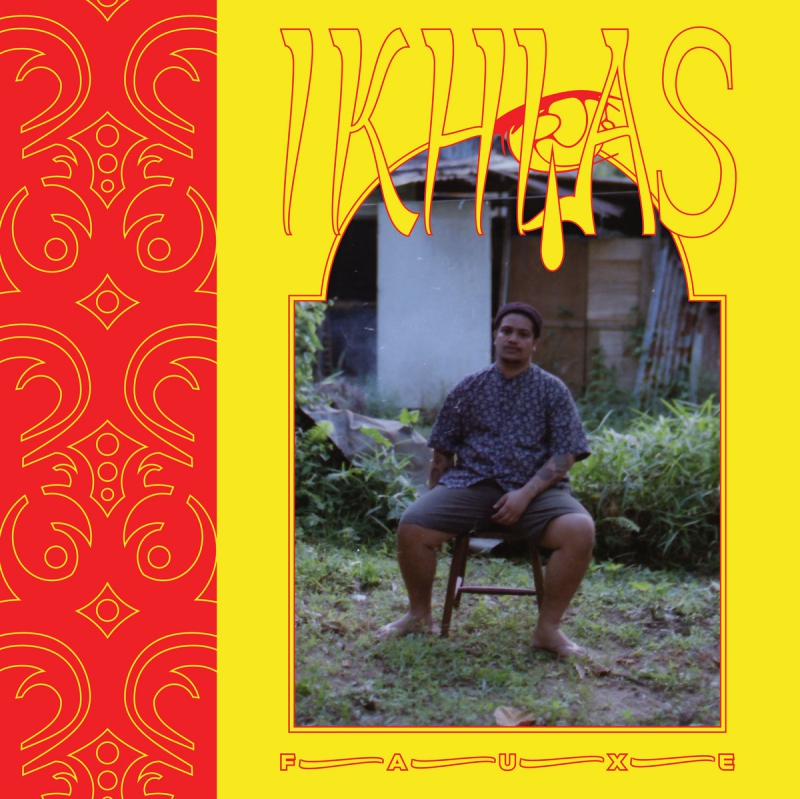 Even before the listener encounters it, Ikhlas is upfront about the monumentality of its conception. Bahasa Melayu for "sincerity", the album finds one of Singapore's most uncompromisingly questing musicians searching out for the next level within the strictest contextual limits he has ever set for himself. The traditions and span of Malaysian music is FAUXE's project, here. In uncovering disparate fragments from the past, the reverent Singaporean taps on a historical nerve that underpins Southeast Asian culture – systems of thought and belief that are very much alive today. But Ikhlas doesn't just stop at sincerity and veneration.
It's a FAUXE transmission. That means the listener will enter a distinct world, multi-layered and dramatically dynamic. Consider the highlight 'Tunku', which splices a Tamil folk song with a hyper-percussive beat worthy of drum and bass' fury and power. In essence, Ikhlas makes a claim of what is worthy of immortalising in a time capsule of Southeast Asia.
---

Lunarin – Into the Ether

The first Lunarin opus in six years exists in a world monumentally different than the one its predecessor resounded in. That real-time shock is the visceral currency that Into the Ether proffers the listener. A piercing, indignant, blood-speckled scream is the emotional throughline that burns within this emphatically virtuosic set. The stakes are life-or-death; the world is inverted, but frontwoman and principal songwriter Linda Ong, guitarist Ho Kah Wye and drummer Loo Eng Teck never slip into the passive and nullifying mode of downcast morosity. 
This trio doesn't lament. Its essence is interrogative and regenerative. Its tripartite attack on the powers invested in systems of abuse and disenfranchisement is glorious and vaporising but, above all else, destined for the purifying waters of cleansing and renewal. A hope for better days underlies the scream – and nothing is more powerful and poignant than that. Long will these songs live – because we need them.
---
Nicco Homaili – Late Night Doppelgänger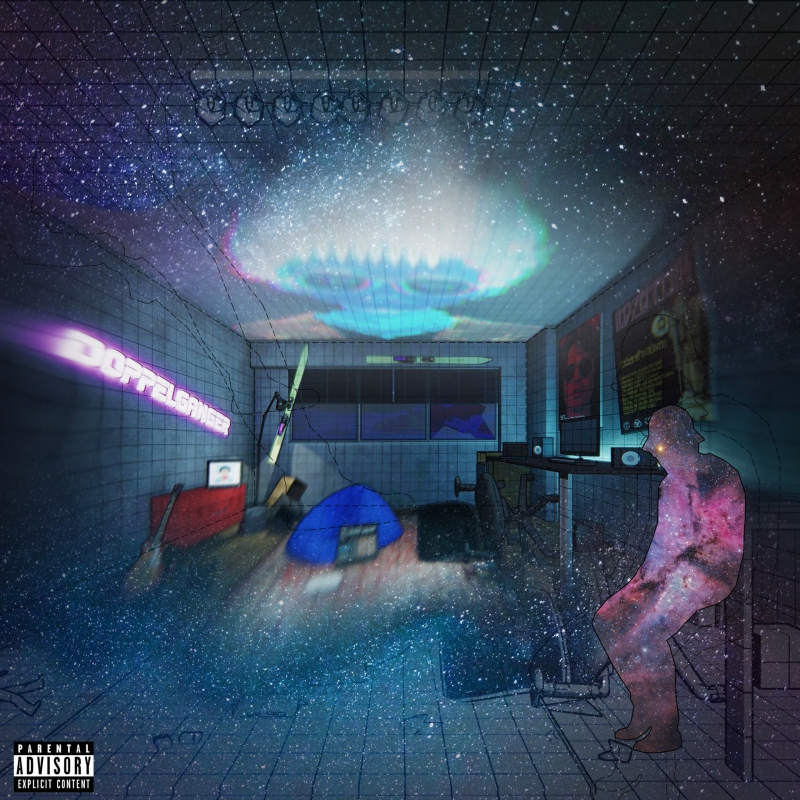 Nicco Homaili's is a voice you need to hear. His nocturnal, spectrally resplendent sound is a fertile canvas for the cocktail of anxiety, frustration, anger and self-earned revelation that creep and/or blossom in one's psyche in the late night. He devotes his debut full-length album to pushing against the limits of this no-holes-barred self-conversation.
Nothing is spared here: As much as he rages against the dumbing materialism and superficiality-obsessed tendencies of the present ('Dots in a Dot') and how self-interest has possessed people to the point of blood lust ('Trust No One'), he subjects himself to the harshest, most unsparing form of emotional bloodletting on many of the album's best songs, such as '1402' and 'Dirt On My Name'.
Yet, its emotional parity with the listener's isn't this album's greatest gift. On Late Night Doppelgänger, Nicco doesn't just commiserate. What he does better is render his existential tremors as the spectres of his innermost creative impulses. His messaging reverberates inward and out.  That is what makes this set a late-night masterpiece.
---
Unknown Radicals – Vomit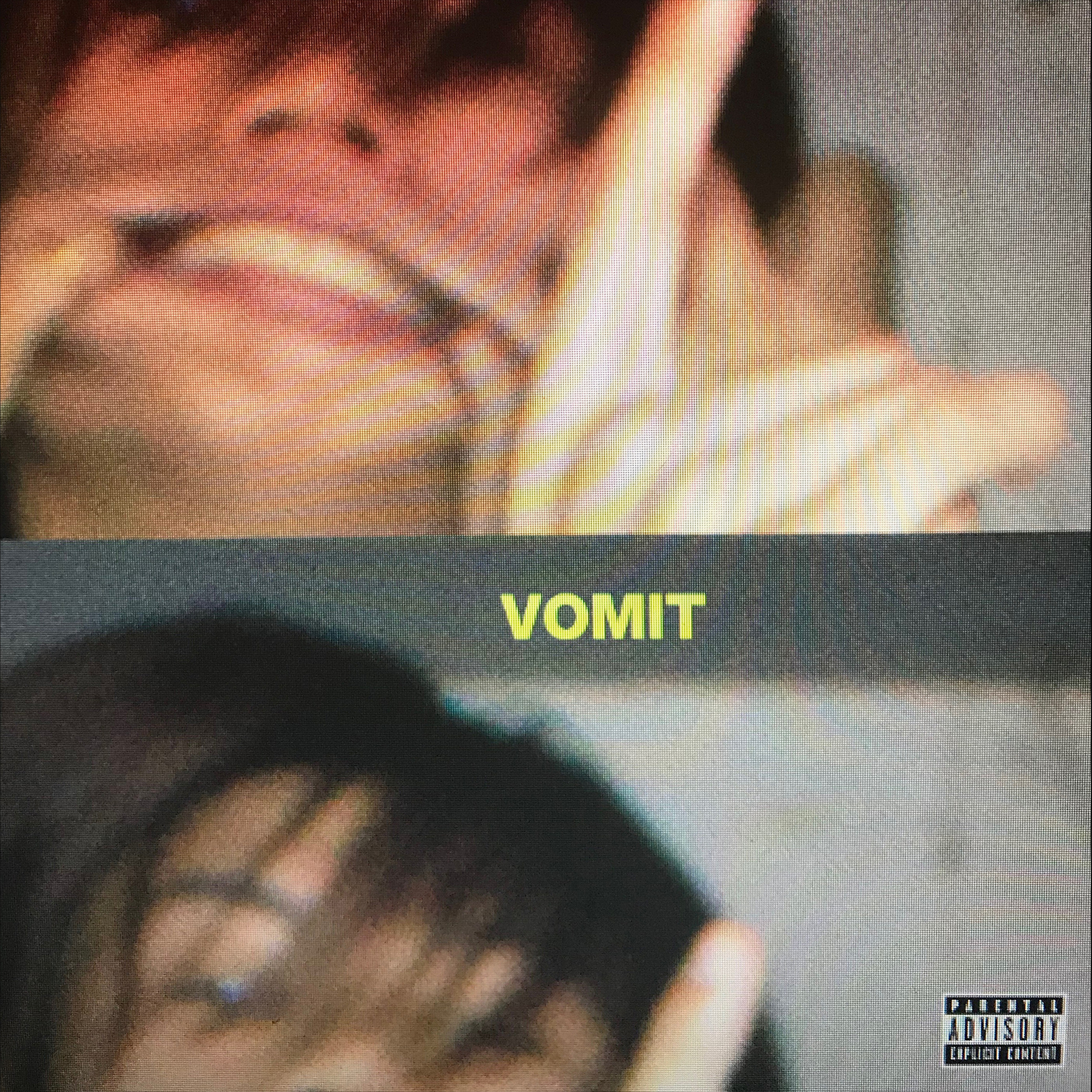 Made In Singapore music was not immune to the pop culture's most undeniable truism this year: That hip-hop is everywhere. Unknown Radicals picked the perfect moment during which to ascend. One of the most arresting Singaporean rap crews since its inception, the posse has seduced the underground with its diversity of voices and frenetic energy, a two-pronged attack which was realised in the best way possible on its debut album Vomit.
The 15-tracker is a long-form showcase of what happens when an uncontainable, highly combustible measure of youth-born angst, self-defining creativity and spectrum-blasting scope of expressive urgings unspool across the vernacular of hip-hop. Bangers and mourners coexist in the harmony that befits a carefully and dynamically crafted set of songs – Vomit is the soundtrack of lives.
---
AE$OP CA$H – Win Win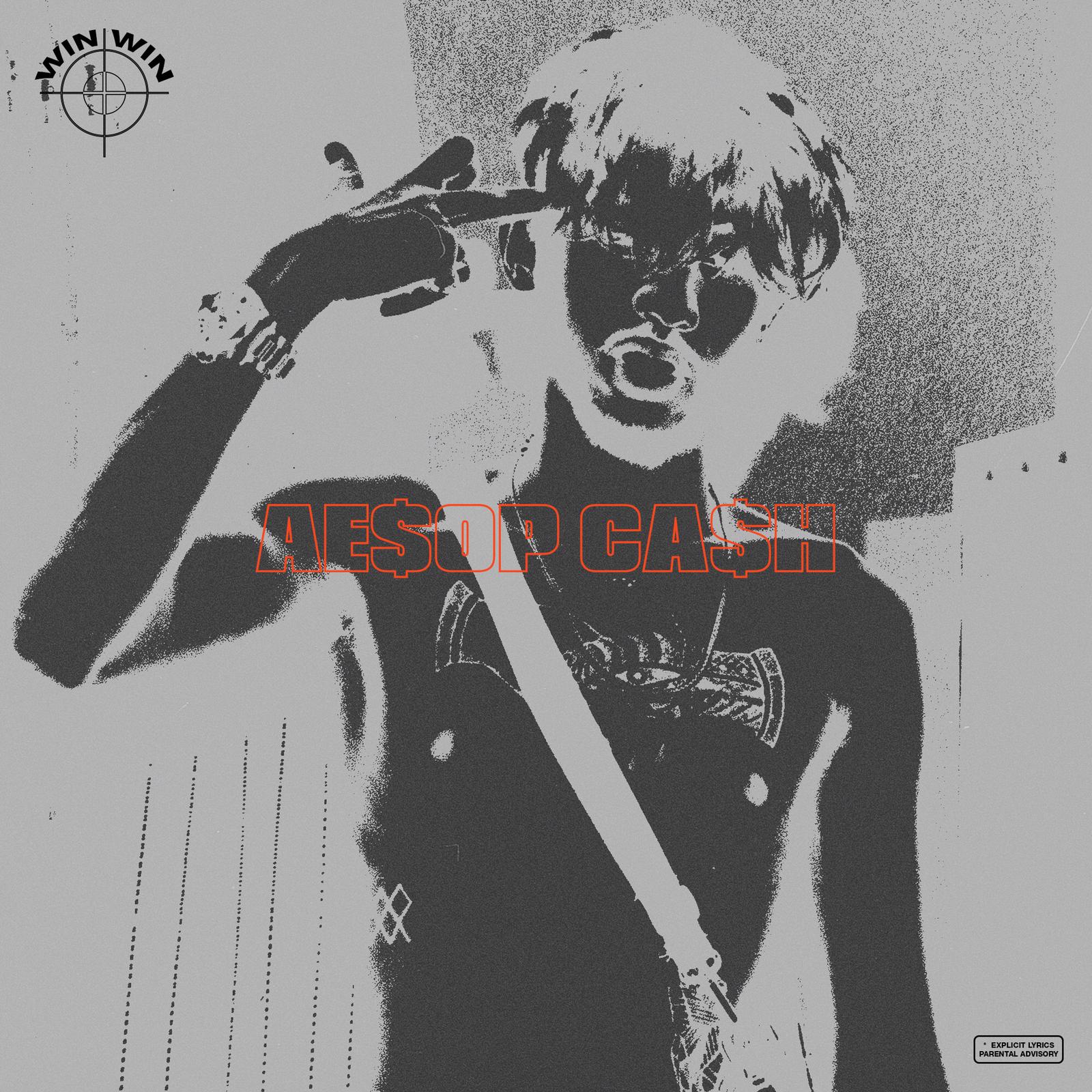 Rap is a battleground and no other rapper in Singapore is more militantly committed to manifesting a warrior's spirit in the arena than AE$OP CA$H. Win Win entered the ether as a gauntlet thrown. Even more formidable for its brevity, the double-single package is the best reveal of one of Singapore's most heat-seeking voices yet. On the first song 'Kilt', the rapper underscores and affirms his commitment to taking on the competition – in whatever form it elects to confront him as. He rides the beat with a bloodthirsty sense of resolve, his unstoppable flow both complementing and affirming the kinetic thrust of the beat. But 'No Hook' is a whole different animal. Disregarding structure, AE$OP fires bar after bar of exquisitely menacing intent. The force of personality here is nuclear in its scale and gravity.
---
Soulful Ghosts – Soulful Ghosts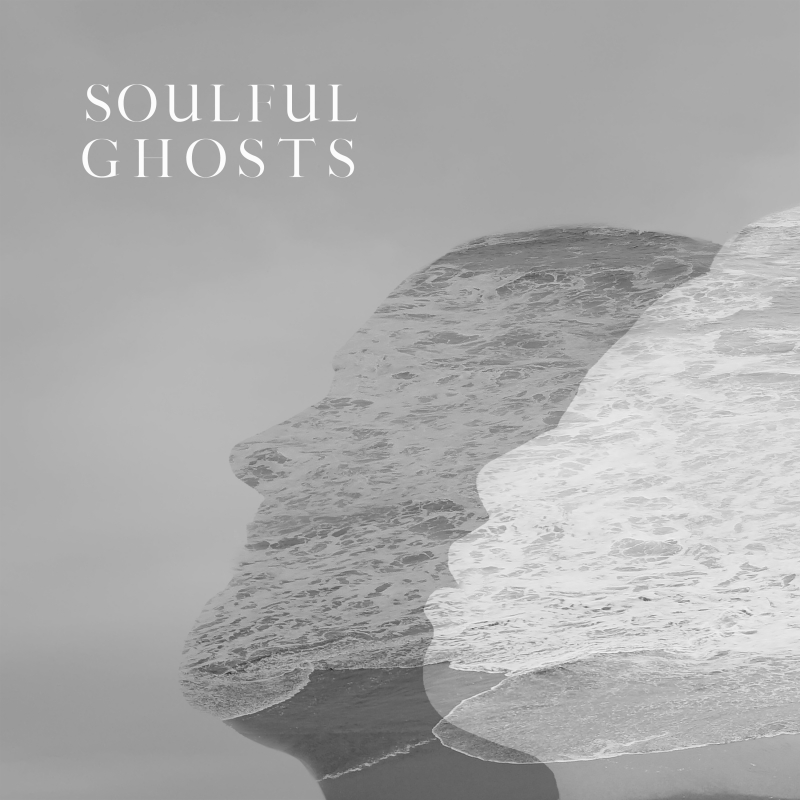 The christening of this project belies the fact that it bears the voice of Vanessa Fernandez, a singer whose imprint is nonpareil. Every disparate incarnation of hers issues from a primordial essence that is supernaturally soulful, sincere and humblingly beautiful to behold. And though this latest release is only three songs long, her gifts unravel powerfully and undeniably. But this is also a pair effort, and producer-guitarist Nic Robertson invokes the legacies of soul, hip-hop, funk and pop to exquisite and devastating effect. Kinetic grooves and simmering, arms-raised soul coexist in planetary splendour in Fernandez and Robertson's universe – and we are the better for it.
---
slodown – Nomance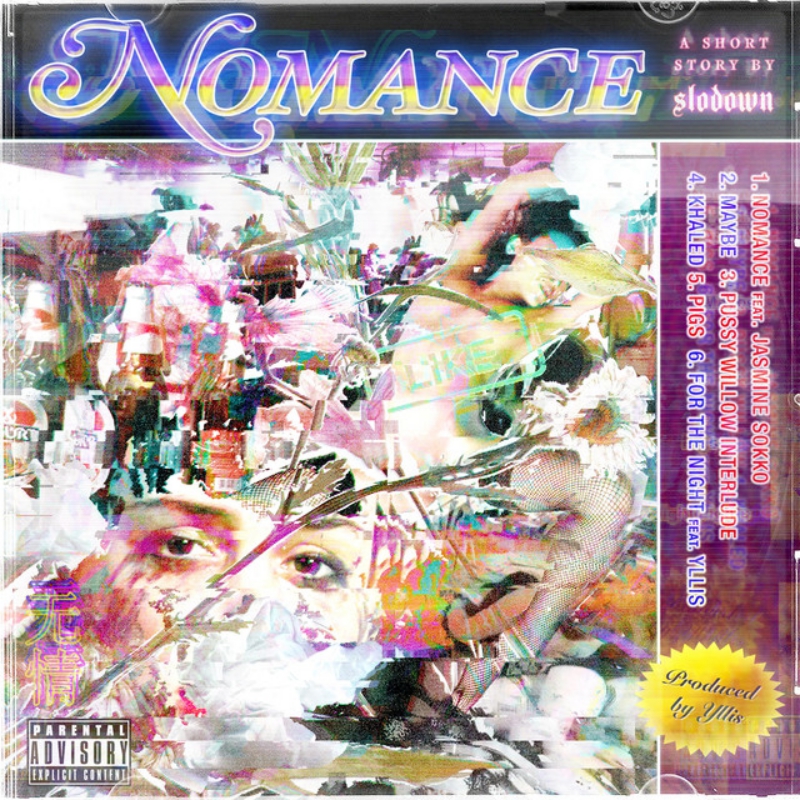 slodown is ruthless.
This year, no Singaporean artist went as far he did to honour the flawed luminosity of love. His debut EP is punishingly immersive in its cold-eyed, punch-drunk exploration of Tinder-age romance and the toll it exacts on the feelings and bodies of the players in what can only be a psychodrama – because there has never been a more complicated time like now. Yet, amidst all this bloodletting, there's a foundational aesthetic with thematic and expressive power. Mining from tropes that inhere in the realms of Wong Kar Wai and D'angelo, slo unravels a narrative that is circular, in reverse. In the span of six exquisite songs, R&B's allure and devastation become a banner for an unblinking commentary of what it means to love and be loved in the accelerated present of 2018. Spoiler alert: The body count is very high.
---
Mars B – Still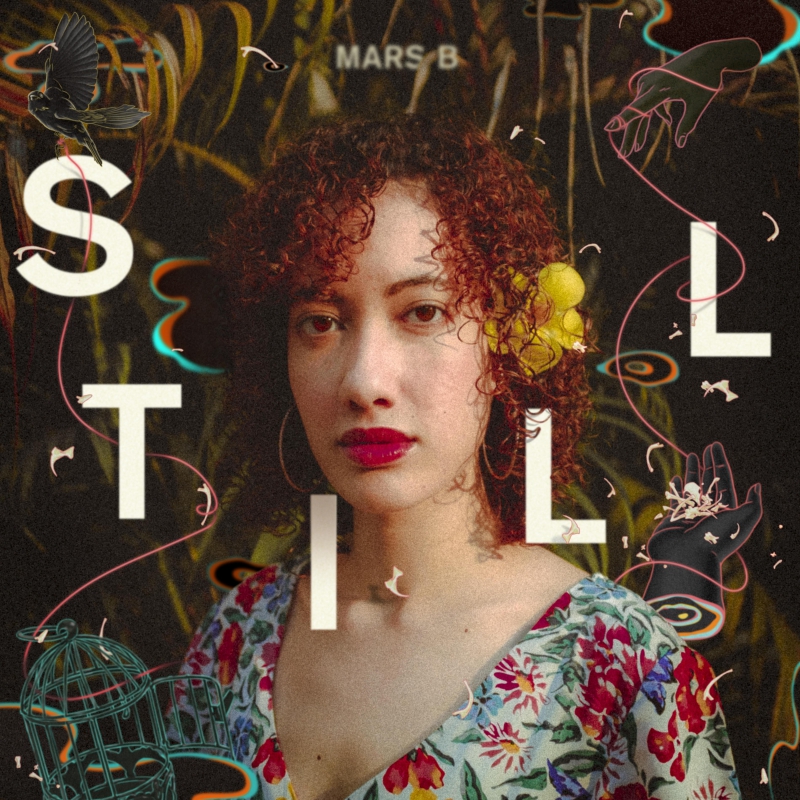 "Just let me be" – This is a strong and revelatory statement to make on a debut project informed by a well-bursting measure of anticipation. On Still, Mars B emerges into the world deflecting the pressures of scrutiny and exposure. Expectation has a way of forcing you to bear the weight of someone else's inner tremors and in the four song-sweep of folk, neo-soul, gospel and R&B, she navigates the conflicting-but-congealed swirl of longing, pain and fear with an emotional depth that is sweetly inspiring and ingratiating. You root for her, but not just because she has a gorgeous voice. You root for her because she's a human being fighting to live on her own terms in the most meaningful way she can. You root for her because the lush bedrock of music her feet are planted on is where you want to curl up, as well.
---
Listen to a playlist of 2018's best local music below.
---