Last month, BIGSOUND 2019 unfolded in Brisbane, Australia. Conceived to spotlight emergent Australian talent, the crucial industry showcase also ushered three of Made in Singapore music's most progressive acts to its shores.
Gracing the proudly Singaporean Hear65 @ BIGSOUND showcase, were beloved post-hardcore heroes Caracal, the mesmerising electronic twosome .gif and emergent troubadour Lincoln Lim. Besides treating their audiences to their sublime gifts, each act also documented memorable aspects of their trip, the sights they'll treasure for a long time.
Read the respective reflections of Caracal, .gif and Lincoln Lim of their BIGSOUND 2019 experience below.
---
Caracal
BIGSOUND was such a treat. 
There was a great variety of super talented acts to check out – from pop all the way to metal. The vibe was fun, casual and buzzing. We Made some new friends and would love to return to BIGSOUND again!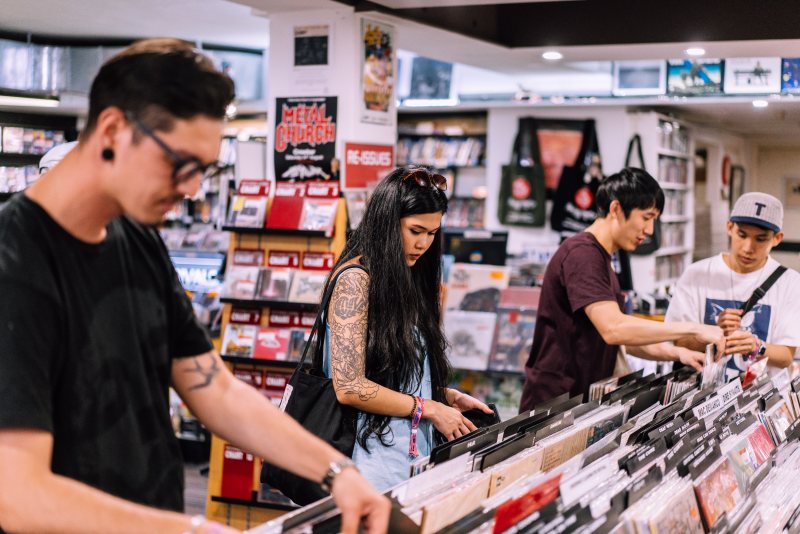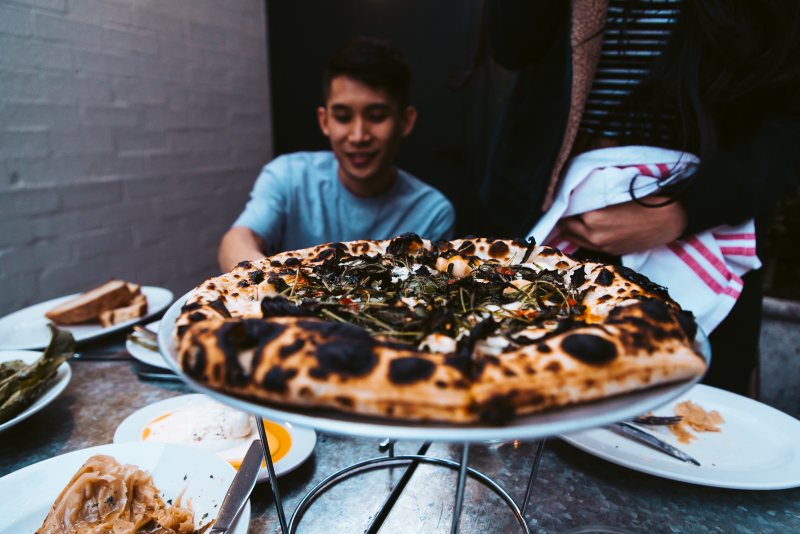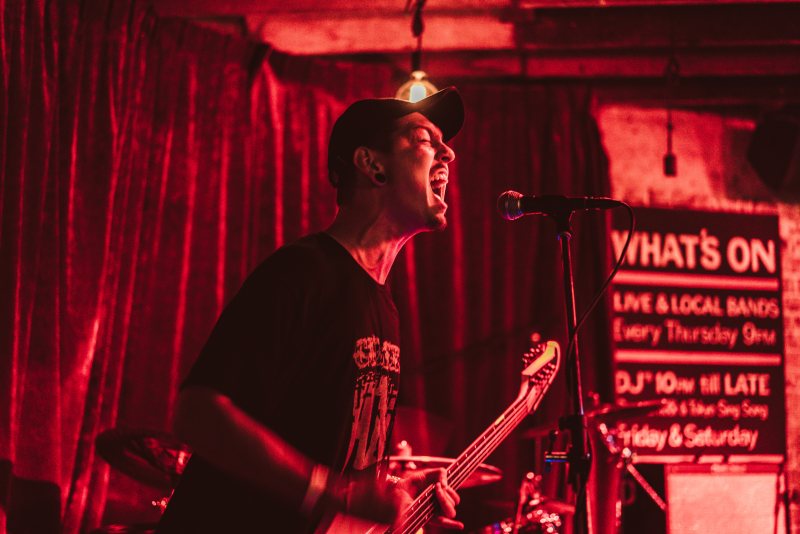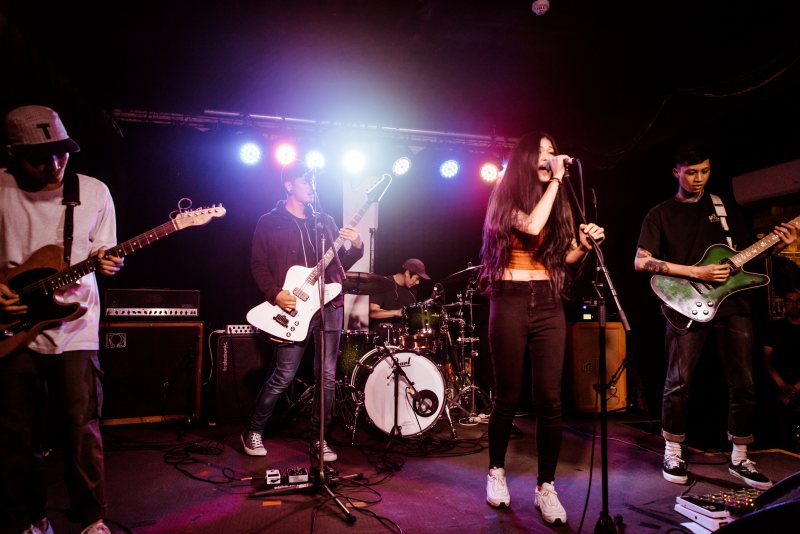 .gif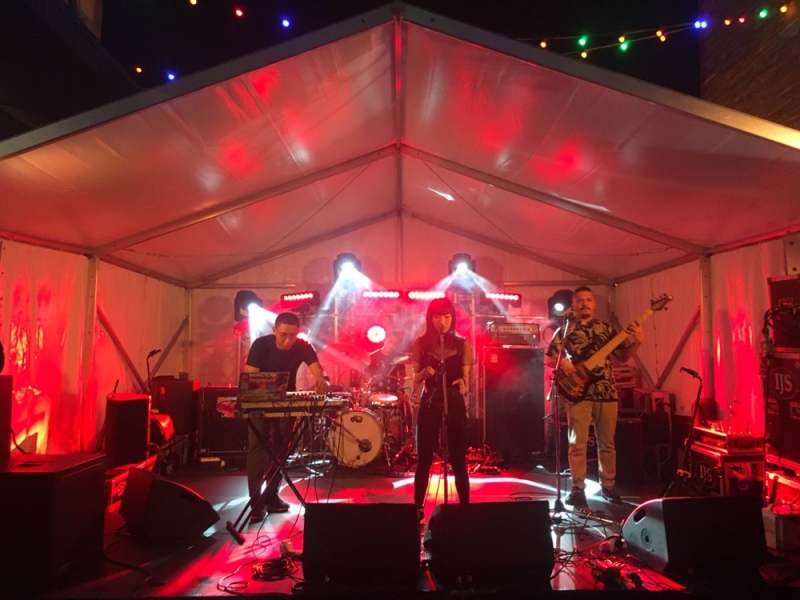 We had a wonderful experience playing for the crowd in Sydney and Melbourne. The Good Intent show was nerve-racking because Din had left his laptop in the hotel room – this had never ever happened before, in the six years of us performing and touring! We only realised it was missing when the band started setting up, giving us just under 20 minutes to sort out the mess. We'd just arrived from playing a festival in Taipei the day before (straight from the beach to the airplane!) and our brains were clearly still not working properly. Thankfully, Nic and Van had a car, so Din managed to rush to the hotel and back to the venue. We had to cut the set short by one song, but still managed to play a set that was remarkably well received by a very giving and warm audience!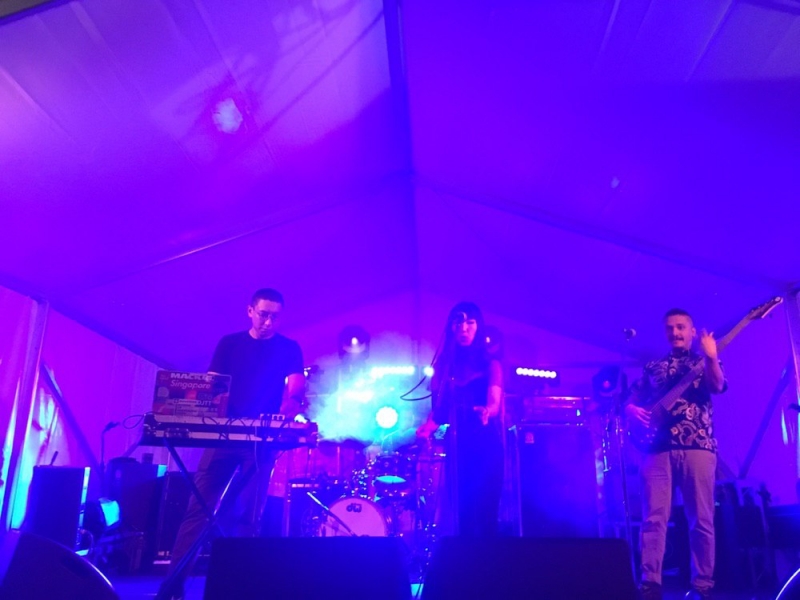 During the set, we were really surprised that a number of people in the audience were singing along to our songs, even mouthing the lyrics to our raps and spoken word parts! After the set, Swing told us that she'd overheard multiple conversations between Aussie patrons at the bar who were talking about how excited they'd been to watch us, and that they were binging on our music in the lead-up to the show. Apparently, there were a lot of locals in Sydney who came to the event just to catch us! We really didn't expect that, and hearing that really made our night – we didn't think that people would care enough to listen to us all the way here in Sydney.
We flew off to Brisbane the day after our set in Sydney. Even though we spent more days in Brisbane, it felt as short as our time in Sydney. We had a lot of fun sharing the stage with Caracal and Lincoln even though the difference in genres was so vast. Also, we've been fans of Caracal for a long time, and it was really a privilege and an honour to be able to play alongside them. It's crazy that they are such chill, down to earth people, despite their larger–than–life presence on stage. It was also really heartening to see the audience staying for all three acts. That, and that a majority of the audience comprised unfamiliar faces. It was really empowering to see Singaporean music being so well received by an Australian audience – usually it's the other way around. Felt very… post-colonial!
Our BIGSOUND set also meant a lot to us because Leonard Soosay offered to help mix our band at the show. That in and of itself put us at ease, because we knew we were in good hands. Knowing that your sound will be well taken care of is a great feeling for any band –– we felt a lot freer and way more confident on stage and as a result, we were able to give a lot more to the performance than usual. So we're really thankful that Leonard helped us out! The man is a national treasure, and we wish that more bands realise how important he has been to our local music scene.
At the end of the day, the trip has benefited us a lot. We feel a little more aware of our position as ambassadors of Singaporean music. It was really heartening to see fellow Singaporean musicians supporting each other at BIGSOUND, despite all of us being from different pockets of the scene back home. Omar from Mediocre Haircut Crew (MHC), who happens to be studying in Brisbane, made it down for the show. Mad props to Paddy and David from m1ldl1fe too – they were in Brisbane and came to support the show. Paddy even somehow ended up being a stagehand for our band! The show of unity, support and love from musicians across the vast spectrum of Singaporean music was really humbling. It made us realise that our successes are never solely the product of our own efforts. As Sir Isaac Newton once said, "If I have seen further it is by standing on the shoulders of Giants." For that, we are grateful.
---
Lincoln Lim
This tour was one of those rare, rare things in life that was a combination of hard work and incredibly great timing.
It was an opportunity I honestly didn't think I would get and it came as a massive encouragement for me personally, because my music is what I've been actively trying to make my life revolve around for the past two years now, forgoing pretty much every other job opportunity that came along. And it's the best feeling in the world that everything I've learnt over the eight days I spent down under has just been further confirmation that I'm doing exactly what I'm supposed to with my life – and I'm grateful as hell for that.
So where to start?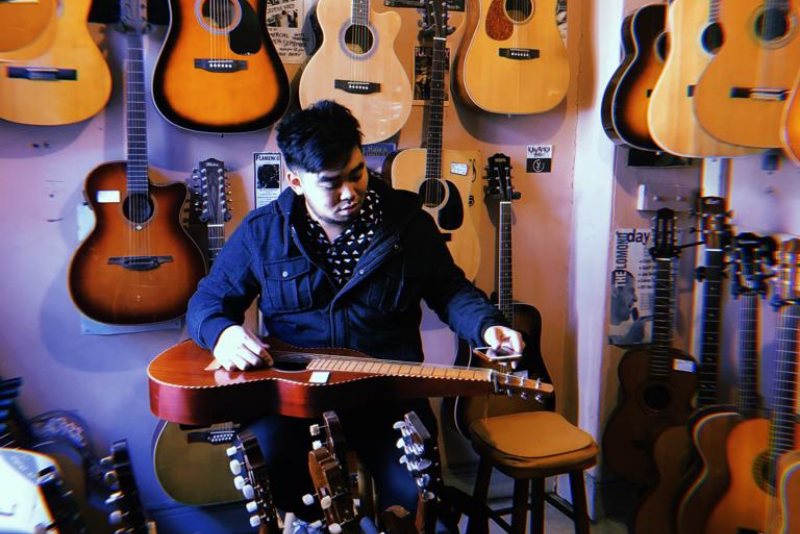 Sydney was beautiful and gritty and just full of life everywhere we went, from the sweetest of dogs that just come right up to you to random patrons buying you drinks just as a way to say, "Hi", Sydney was just an awesome place to kick the tour off and really set the mood high for BIGSOUND.
BIGSOUND itself in Brisbane was absolutely insane, and this incredible concentration of musicians and industry experts was amazing! Imagine an entire town, with every venue having live music from 12pm-3am and everybody you meet off the street an expert at what they do. I watched and met acts that are probably going to be household names not too far from now, like A. Girl, Red Hook and Jaguar Jonze, and it reminded me just how amazing music was as a way to connect us all, no matter where we are from.
As for the performances we put on, I could not have been prouder of my band (Shawn, Chris and Boey). They really brought it and breathed life into the music I poured my heart and soul into, and so much of the time I am reminded that though they are supporting me, this is OUR sound and OUR band, and I couldn't have asked for better people, musicians and friends to have in my life. Thank you guys so much.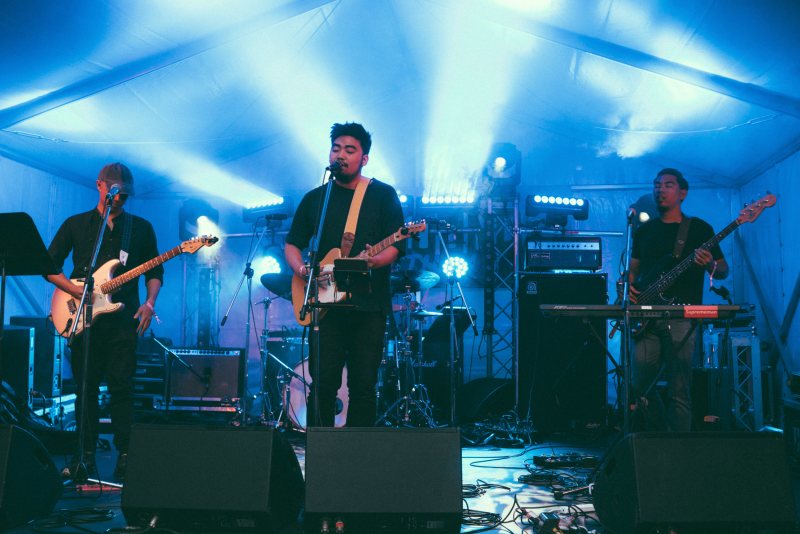 All in all, I feel incredibly refreshed and I know that though it's a start, there's so much more work to be done, so much more music to be written and so much more of myself to give, and I can barely wait to show everyone all the things that I am working on. <3
Watch a recap video of the experience below.
---