This weekend, the Noise Music Mentorship Programme 2019 will come to an end with a spectacular showcase featuring performances by the participants.
The programme, which is an initiative by the National Arts Council, is a platform for budding musicians to learn from industry veterans first-hand about excelling in the music scene. This year, the programme had elected mentors such as Akilesh, Inch Chua, Kewei Tay, DJ KoFlow, Saiful Idris, Sara Wee, Tim De Cotta and Weish and experts, Eddino Hadi, Kevin Foo and Leonard Soosay, to lend a hand in shaping and moulding the young talents.
Check out the lineup of the mentees performing below.
Saturday, 16 March
10vacations
Aaron Devoy
AngelK
Approaching Aphelion
FingerFunk
Houg
Joy Alexis
JQ x ZUL
Mersie
Submarina
Sunday, 17 March

aeriqah
BLYC
Cues
KHAi
Sarah Teh
Shea
Sophia Kao
thecolorfractal
The New Modern Lights
Viceboy
Programmed by Ownself Records, Noise Music Mentorship 2019 will be happening on Saturday and Sunday, 16 and 17 March, at Plaza Singapura Level 1, Outdoor Front Plaza. Admission is free. For more information, click here.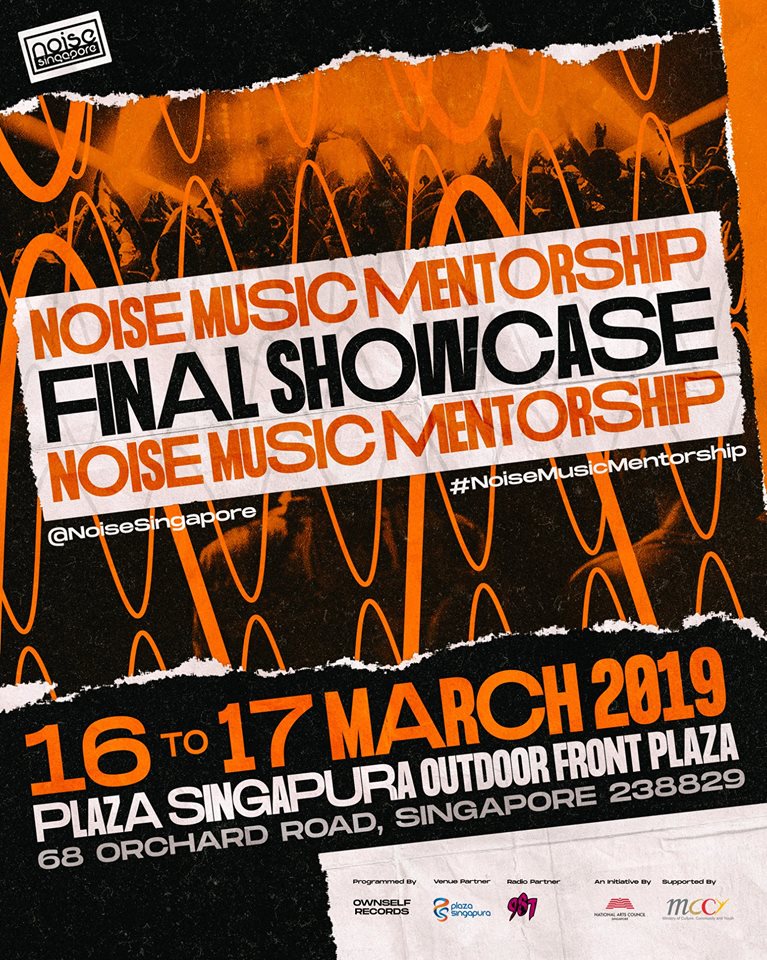 ---