Cross Ratio Entertainment is celebrating their fifth anniversary by holding an inaugural Cross Ratio Music Festival (CRMF).
Organised, curated and produced by Cross Ratio Entertainment, CRMF will feature over 20 homegrown artists in the virtual event set to take place on Friday 30 October, at 9pm. 
The lineup includes Tay Kewei, Alfred Sim, MICapella, Derrick Hoh, The Cold Cut Duo, Tingzhi Hz, The Fleurist, Ling Kai, Fang Rong, Acid, Fingerfunk, Relyne Ben, Lennerd Lim, Gao Mei Gui, Soph. T, Shelby Wang, Sherman Zhuo, Lee EinEin, and Karena Yeo.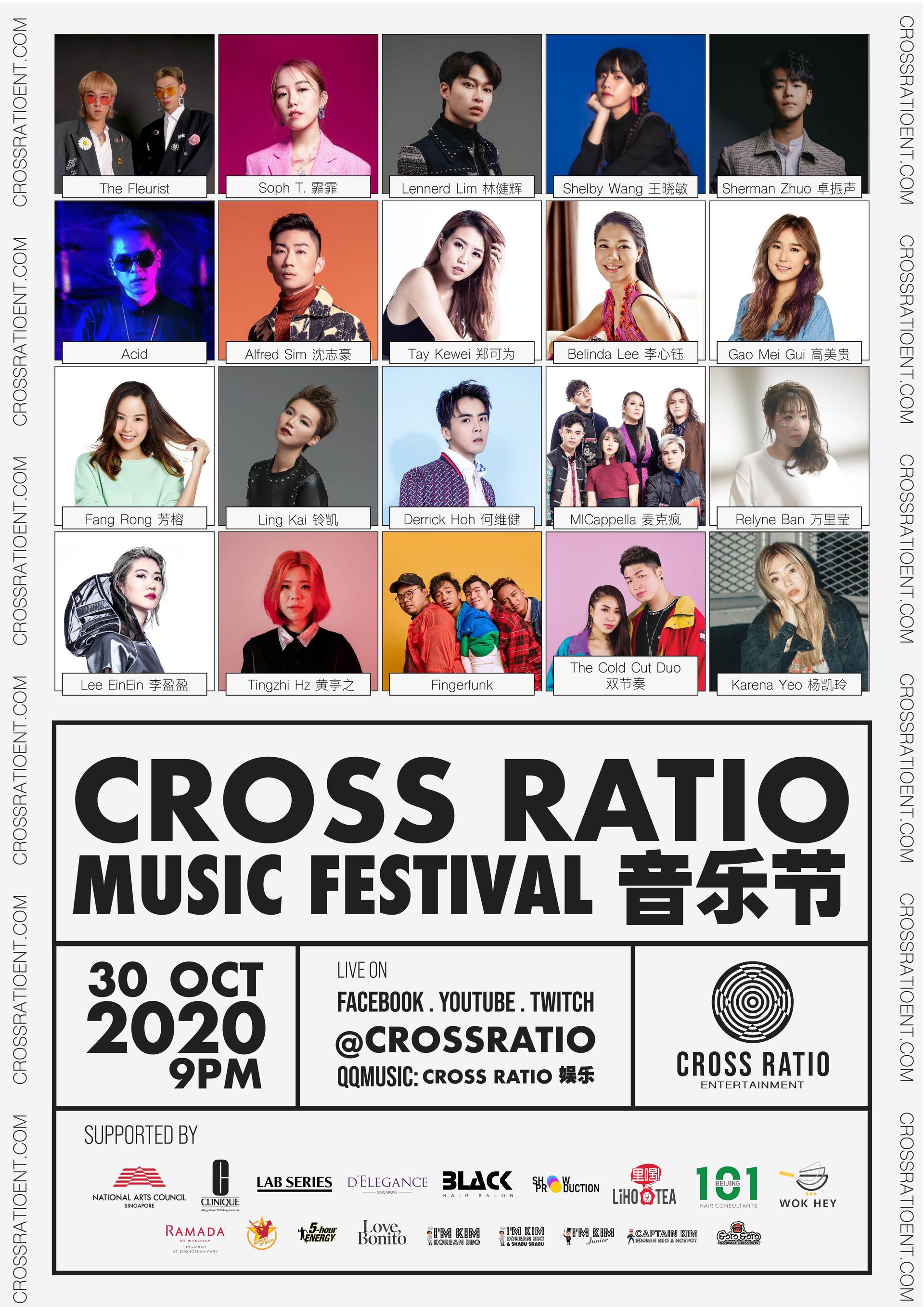 Hosted by actress and award-winning host, Belinda Lee, viewers can anticipate an eclectic programme with a wide range of special performances from Cross Ratio's in-house artists. Most importantly, don't miss out on special appearances by South Korea-based singer-songwriter, Sam Kim, Taiwanese jazz-R&B-pop artist, 9m88, Taiwanese Singer, A-Lin as well as local acts - Gentle Bones, and more.
To thank viewers for their love and unwavering support throughout the years, Cross Ratio is giving away special prizes. 1 lucky winner will walk away with a 2D1N staycation, 150 viewers will get a treat from Liho while 10 lucky viewers will also get to bring home $400 worth of CRE Surprise Box and Hair Treatments.
Viewers can tune into the show via Cross Ratio Entertainment Facebook, Youtube, Twitch, and QQ Music (China). 
For more information, visit the official website.
---