Never stagnant and always evolving, The Steve McQueens has never been one to stay in one place for too long. Dancing between the lines of their own self-styled brand of soul-funk, neo-vintage and jazz, the quartet brings a unique and rare sound to the local music scene. 
The Steve McQueens came together in 2013, after an inspiring trip to Jakarta for the Java Jazz Festival where they got to see the likes of Roy Hargrove, Joss Stone and Jose James. Coming back with a renewed love for music, the band got together and performed for the very first time in April that year at Singapore's Sultan Jazz Club. 
In the band's seven years, it has seen several changes in its lineup but the same passion, vulnerability and energy still remain. The Steve McQueens consists of Eugenia Yip (vocals), Joshua Wan (keys), Jase Sng (bass) and Anson Koh (drums).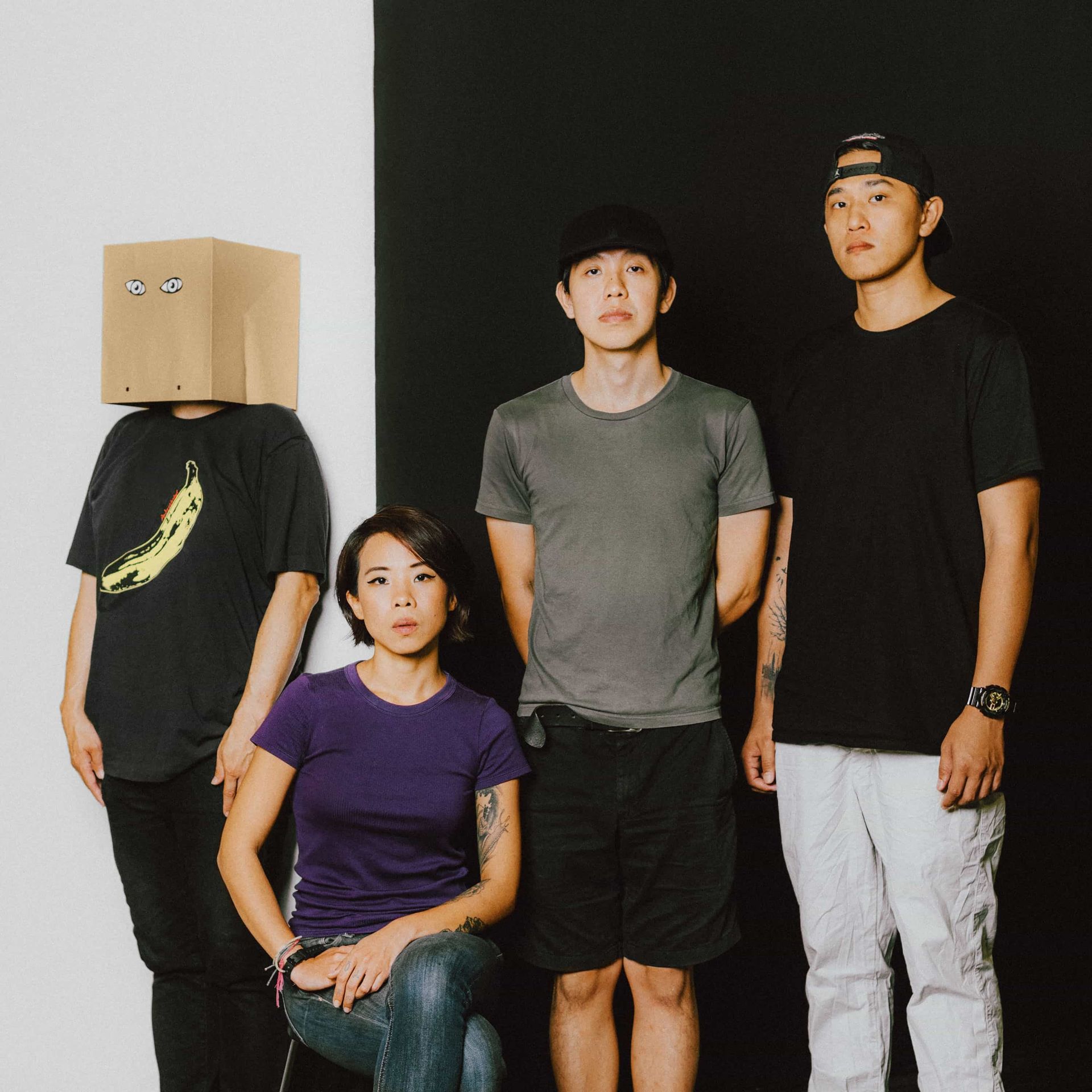 The Steve McQueens - (from left to right) Joshua Wan, Eugenia Yip, Jase Sng, and Anson Koh.
The band has achieved great heights, having performed in major festivals all across the world including Japan's Summersonic, South Korea's Zandari Festa, and Australia's International Jazz Fest. They even got a chance to work with British acid-jazz musician Jean-Paul Maunick or better known as Bluey. Despite all they've accomplished, it still comes second to being able to write and play the music they love. When asked about what they want The Steve McQueens to accomplish, Joshua shared, "For me, just writing and playing original music with a group of friends I love is enough."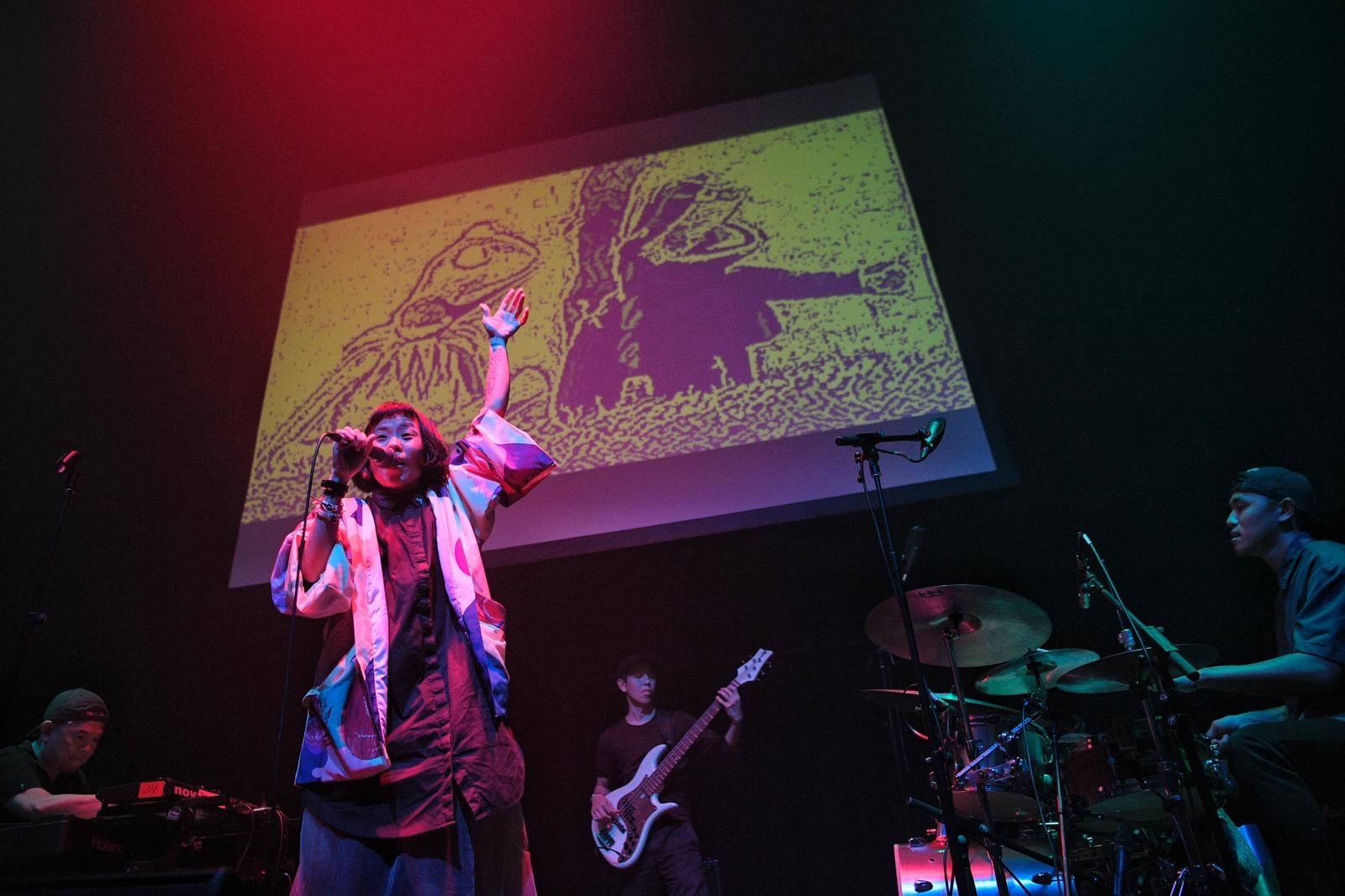 The Steve McQueens on their Nerd Lounge 2020 Tour. Photo credit to Cheong Mark.
The Steve McQueens just recently dropped a six-track EP entitled Tape Ends. Described to "tread a fine line between jazz, soul, and all-out-chaos", this is the group's latest release since their 2017 full-length album TERRAЯIUM. The EP boasts an array of tracks that take listeners on a journey, filled with twists and turns, through the physical beyond. One of the most notable tracks on Tape End is 'Never Not', an evocative track that tells the story of Hindu Goddess Akhilandeshwari. "The song explores the idea that the Goddess exists everywhere and lives in the parts of us that feel broken. It's within these cracks that bridges form, connecting who we are to who we are becoming," said Eugenia.
Tape Ends comes as a precursor to the band's upcoming album slated to be released in 2021. While they still remain tight-lipped about it, the album, entitled The Observer, is expected to poke fun at the ever-going feud in the realm of jazz between traditionalists and modernists. The Observer would be The Steve McQueen's third full-length album. 
As the band continues to piece together their upcoming album, Hear65 caught up with the Singaporean band to talk about Tape Ends, and their music-making process during these strange times.
---
Hi The Steve McQueens! How have you been coping amidst the many changes that have come about due to COVID-19?
Eugenia: It's been hilly. Just spending time practising, playing with my jump rope, recalibrating, listening to a lot of different music, learning how to read maps, not necessarily trying to make things out of everything. The days are long but the months are eerily short.
Joshua: It's not been too bad, other than mixing and mastering Tape Ends in March, April, and May which is something I would've done in isolation anyway, I've been mainly practicing, writing music, surfing YouTube, spending time with family, quite chill... as a band, we've also been trying to keep the new songs fresh for recording once studios open up by home recording and exchanging parts by email. Like Anson would record rough drum parts and send them to Jase who would add rough bass parts, etc. Genia can take those tracks and work out vocal parts that fit over them... this way we can work on creating parts even without each other in the same room. Not ideal la, but it's something.
Anson: It's been a little challenging coping with the changes, but it's been really helpful to have more time on hand to practice. All in all, a tough period but it's good to have the downtime to re-calibrate and take a step back to plan ahead.
"What happens when you're out of tape?" Has the band's music-making process been affected in any way by COVID-19? If so, how have you overcome and healed from it when you felt you ran out of tape?
Joshua: We haven't been able to meet at all since the lockdown, actually this week is our first scheduled meeting since February! So, as far as making music as a band, it's been totally zero! It sounds quite traumatic, after all, it is the longest we've ever gone without playing together since the beginning of the band but to me, it's been a good break. We've been going full-on either touring or recording or writing new music since 2013, and never stopped nor really felt like stopping cos it's always been fun. So, now that studios have been closed and there's no choice but to take a break, enjoying the downtime is not a bad idea; refilling the well by listening to more music, watching movies, exploring other people's playlists for new ideas and so on. Positivity is good when you're out of tape, also getting some new tape works too!
Eugenia: Getting tape with nice little prints on it to cheer you up works too.
Anson: "7-11" or "popular bookstore". Not having the chance to meet to play music and rehearse is a little frustrating, but at the same time, having the chance to listen to more of other music and take a "break" from playing the songs has helped me hear more possibilities in terms of approaching our songs. But of course, we'll only know if the ideas are good when we get together to play again. Haha!


Congratulations on the release of Tape Ends! Sonically and lyrically, what was the vision for the EP?
Joshua: No vision, just [an] honest-as-possible expression and representation of where we were, who we are and what we felt.
Eugenia: I love what Josh said. That's really what it is.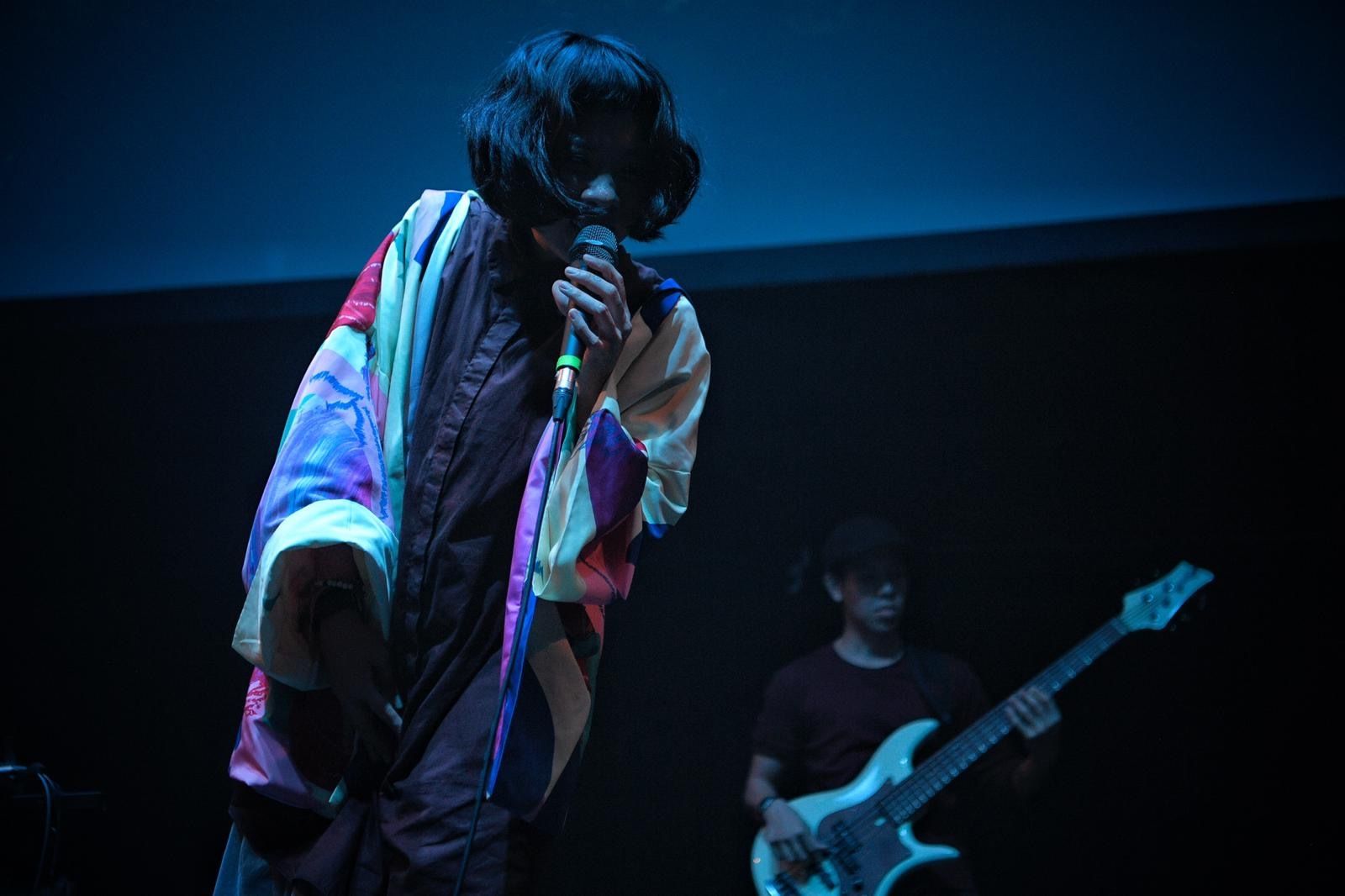 Eugenia Yip and Jase Sng on stage during the Nerd Lounge 2020 Tour. Photo credits to Cheong Mark.
You describe the new EP as "a fine line between jazz, soul, and all-out chaos". In this time of chaos in the world, were there any particular stories, experiences and adventures that inspired the tracks?
Joshua: The songs were written long before the lockdown, so the current messy situation wasn't a factor. The "chaos" in the description was more of a reference to the musical style being hard to define and an unconventional crossing of genres, although I guess all of life will have its fair share of chaos and order.


What do you hope your fans take away from the EP?
Joshua: The songs are not really the kind that are all happy or all sad or all about dancing. They're just little sketches of moments that stood out, or were of particular interest at the time or made us think about life in a different way, you know? We hope listeners will be able to take from the music whatever small partial stirs or resonates with them wherever they are in their lives at the moment they encounter it.
---
Stream The Steve McQueens' Tape Ends here, and share with us what your favourite track is on our Reviews section!
---