At the tender age of ten, Nathanael Koh has undoubtedly become a pronounced music prodigy on an upward trajectory, ready to take the world by storm. 
Being the youngest composer in residence at the Kid's Philharmonic, Nathanael is not only a multi-instrumentalist with a knack for creating his own music; he is also one of the youngest in the world to attain the Trinity Diploma in Music Theory, the ABRSM Grade 8 Music Theory, and the St Cecilia Grade 8 Musicianship too. 
The young music talent composed his first orchestral piece when he was eight. Unlike many other stories of unhurried success, 'Tea Party' was quick to see the light of day – premiering at the Victoria Concert Hall late last year in December. 

This November and December, Nathanael is gearing up for more successes. He will be seeing five of his works performed by the Kid's Philharmonic in an online concert series, Imprint & 傳承. "I am excited to have Mr Joost Flach, Ms Low Shao Suan, Ms Sarah Wong and Kid's Philharmonic performing my pieces," he tells Hear65. 
"Early this year, Mr Phoon Yew Tien, wanted to organise a year-end concert to showcase his students' works. However, with the pandemic, the concert cannot be held under normal circumstances." In June this year, the National Arts Council offered digital presentation grants to help musicians during this pandemic, and Nathanael received support as well for the upcoming showcases.
Of the five, three of the pieces will be performed on the first day, including two solo harp compositions 'Raindrops Nocturne' and 'Tuesday Reflections', as well as one string ensemble, 'Enchantment'. The other two, an oboe and piano duet 'The Circus Suite', and a string ensemble, 'Der Held', will make their sonic appearance on the second day.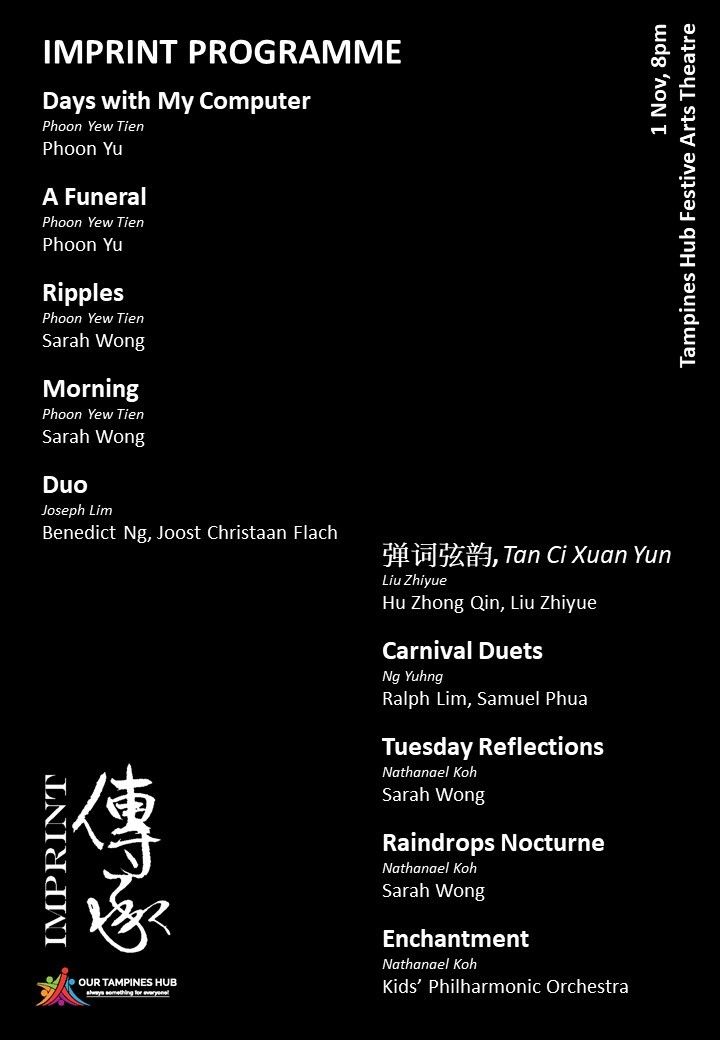 The two digital presentations will be streamed on Facebook, on 1 November and 12 December, 8PM.
In addition to that, Nathanael will also be enlisting the help of musicians across Singapore, New Zealand, and Australia for another one of his compositions, 'Hope'. It symbolises the people's resilience and triumph, as well as gratitude for frontline workers – a sentiment that Jacinda Ardern, the Prime Minister of New Zealand had also taken notice of, and thereby addressed a letter to the composer for.

"I felt that I can do something with my own ability, to contribute to the fight by doing what I can do best, to compose. I wanted to compose this piece so that when people hear it, they will feel that there is 'Hope'," says Nathanael. 
The symphony aims to thank those working on the frontlines, as well as encourage the world during the COVID-19 pandemic. Musicians can submit their performances of 'Hope' as an act of solidarity with instructions here, and details here.
Linking it to the universal impact and power of music, Nathanael adds, "I feel that even now, music is more important to help those who cannot go out and meet friends and families, music accompanies them. For those who are depressed and lonely, because COVID-19 has taken away their jobs, their family and friends, music helps them feel better. Music is something that can calm us down, and it can give us hope. It expresses our deepest feelings and fills our heart with positivity, lifting our spirits up."
"Music heals the soul."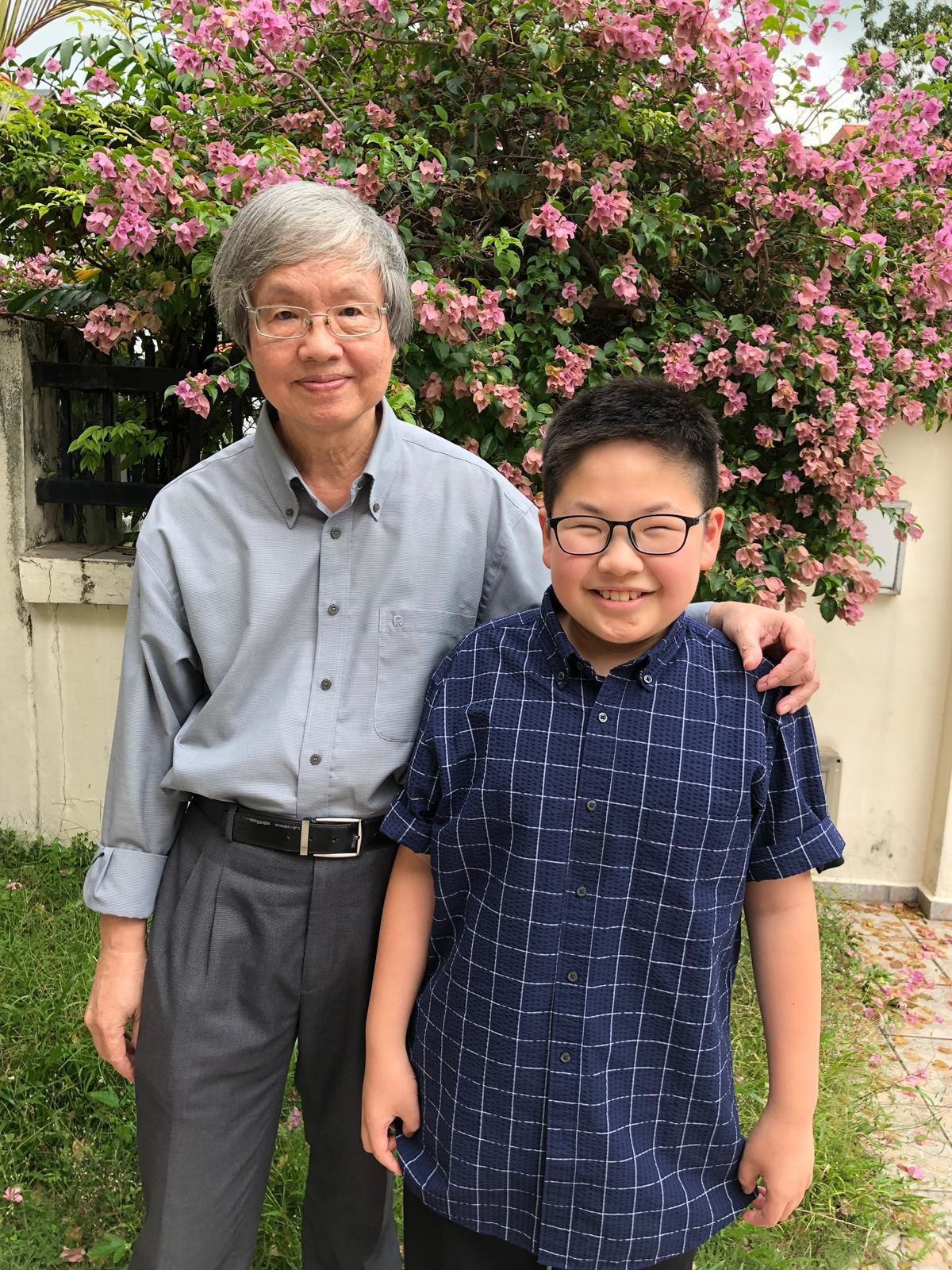 Nathanael with Mr Phoon Yew Tien 
Attributing his music-making capabilities to his teachers, Nathanael has started dabbling in other forms of music outside of composing for single instruments, duets and orchestras. Moving forward, the musician is looking to continue to inspire others while expressing himself, defeating all odds inadvertently set against him, consciously or unconsciously. 
"I learnt mostly through library books and YouTube in my earlier years as many teachers refused to teach a young person who is 7 or 8 years old for composition. When I won 1st prizes for the composition competitions in New Zealand in 2018 and 2019, I felt much more confident and wanted to do more," he recalls.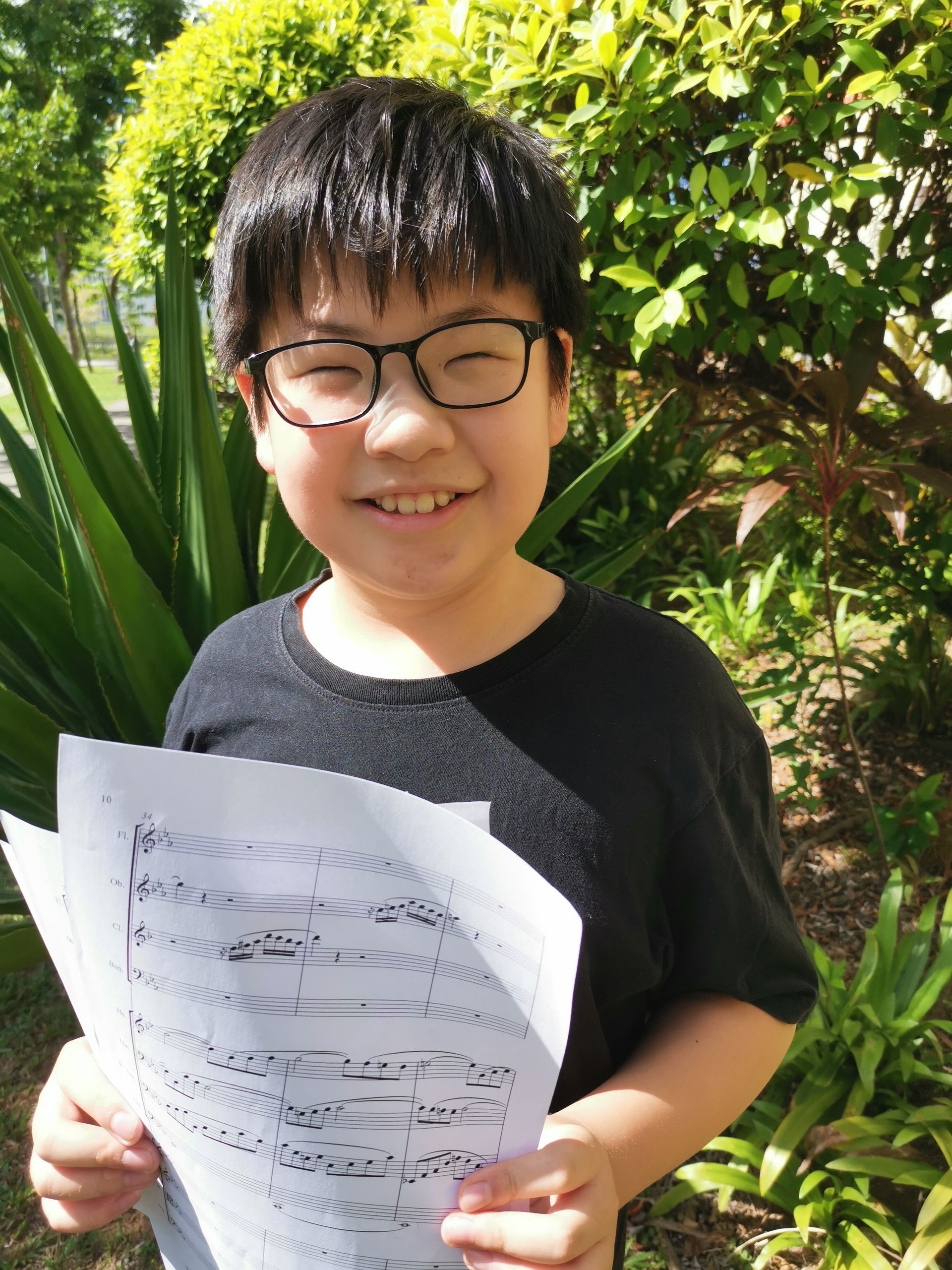 Earlier this year, Nathanael had also rearranged songs for the Children's Concert: Bring Beethoven Back! event by the Yong Siew Toh (YST) Conservatory of Music, which was unfortunately cancelled due to COVID-19.  
The next milestone? Atonal, fusion music and electronic music. "Two of my pieces were performed in the UK virtually. My latest piece, 'Mutation', is my first fusion composition, and was selected as the top ten finalists for the ongoing UK Commonwealth Composition Challenge 2020."
---
Imprint takes place on 1 November (Saturday) at 8PM, and 傳承 will be performed on 12 December (Saturday) at 8PM. Both concerts will be streamed live on Facebook. 
Musicians are invited to submit their performances of 'Hope' by 1 December 2020 as part of an initiative to boost the morale of COVID-19 victims and thank and motivate frontline staff. Click here for more information.
---