For Sarah X. Miracle, a new name is the introduction to a new beginning brimming with expression, romance, boldness, and introspection. 
Also known as Sarah Cheng-De Winne, Sarah is neither a newcomer to Singapore's fast-growing music industry nor an ordinary artist. At the age of 32, she has become a full-fledged multi hyphenate, shining in her careers as a singer-songwriter, entrepreneur, mother – the list goes on. 
Yet, proudly embracing her new identity is Sarah X. Miracle, debuting with a stylish vocal and visual flourish in her latest single 'Don't Say It'. In time for the premiere of her lyric video tonight (7pm SGT, 23 September), Hear65 discusses the past, present and future with the established singer, as she ponders on her feelings, inspirations and even aspirations:
---
How have you been feeling since releasing 'Don't Say it'? 
Overall, I've been feeling really excited! It has been an immense team effort to put out to this new music. It's been pretty busy and I haven't had much time to pause and go "woohoo", but I would love to use this opportunity to say THANK YOU to the different teams involved: the music production team, the creative and styling team, the marketing team… It's been great to have the support of so many who believe in me, and I'm very grateful. Also, to have the opportunity to share a message of female empowerment, that you have the right to say "no" in a relationship… I fully believe in the message and am proud that the song can give young women some words to say (sing)!
'Don't Say It' was inspired by a friend's story. What emotions or picture did you imagine writing it? What does it mean to you?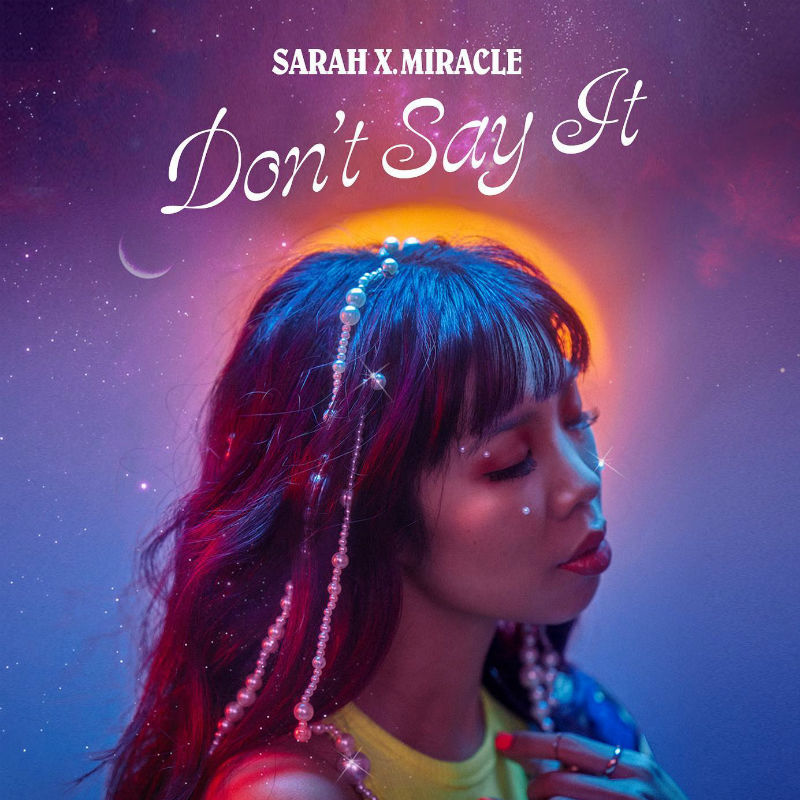 I saw the imagery of the phone, talking to someone who you've been dating for a while, and having that "critical" conversation: do we take this from "like" to "love"? Do we have a future together or not? My friend related her struggle of turning down someone who was really nice to her, but she simply wasn't attracted to him despite giving him a few dates. I wrote 'Don't Say It' to express that inner conflict, introspection and then realisation: making a decision about love cannot be led by another person's attention, it has to be made from a true conviction that the person can really "give [your] heart a home".
Any favourite moments in the process of writing and producing 'Don't Say It'?
Yes! The funnest part of writing the song was the one hour IG Live I went on with my friend during circuit breaker where we did an open songwriting experience to find the right words to describe her experience! Even though I eventually rewrote the verses of the song, the essence of what we wanted to say with the song was solidified during that one hour. It was amazing.

What made you want to take on the name, Sarah X. Miracle, on your 10th anniversary as an artist?
I wanted to tell a new story, and also reflect the experiences I've gone through. Sarah X. Miracle represents a rebirth for me: it's the sum of my past, the present that I'm pursuing, and the person I'm becoming. It's about taking hold of the season I have and the opportunities to see the new things and relate to a new audience. After going through a near-death accident and many other challenges in the last few years, the fact that I'm still alive, creating music that I love, is a miracle.
The initials, SXM = Sarah "Xue Mei" – so "X" actually stands for my Chinese name in hanyu pinyin. My Chinese name literally means "snow plum blossom". It's the only flower that blooms in the winter in Chinese culture. That's a miracle right? By the way, I am planning for a Chinese release not too long now, so do look out for that! 

How is Sarah X. Miracle's music or personality different from Sarah Cheng-De Winne's?
Sarah X. Miracle is way cooler. She is not afraid to be expressive, romantic, bold and yet highly introspective. "Sarah Cheng-De Winne" is also associated with my work as a radio DJ, photographer, brand owner of Taizjo, as well as my work as a brand strategist… it's a very "smart", "over-achiever" name. I'm both, really! Haha.
The benefit of being Sarah X. (for short) allows me to create a much more dramatic persona to draw people in, and fully express another side of my personality that others might not have seen in my previous personality. Sarah X. is also a lot easier to remember! 
---
---
What are some of the biggest takeaways from your career as an artist in the last 10 years?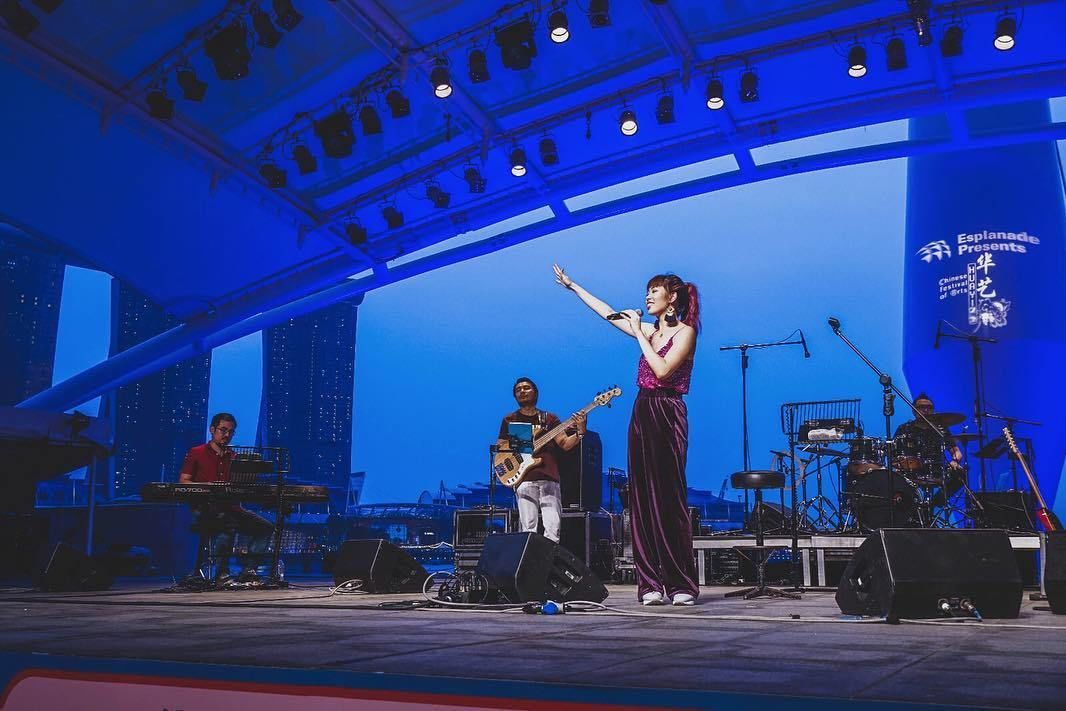 DON'T GIVE UP. At many points, it would have been easy to say, let's stop making music, it's too difficult, the market is too small, the odds stacked too high. I've learnt what it means to keep picking myself up after every failure, to celebrate the small wins, and be willing to learn from anyone, even those younger and "less experienced". To keep relevant is to learn from the young. I've learnt a lot in the last year about how to mobilize other creatives towards my vision. This is something I perhaps was able to do more with musicians and less with other visual artists or producers. But in this age, the artist has to be complete. The artist must create a universe of visuals, values and voice. And I'm working hard to do that with Sarah X. Miracle's every new release now, unlike in the past. 
As an artist, what other collaborations or genres are you looking to try?
I am definitely looking to create a song collaboration with a male singer-songwriter sometime, and create a boppy gym tune that people feel that can be energized and run/cycle with! I'd also love to write a love ballad (probably in Chinese) that shows my softer, sensitive side that I tend to cover up with my naturally bold personality.
You've put up some covers with your family on Instagram. Will you consider releasing music with them in the future?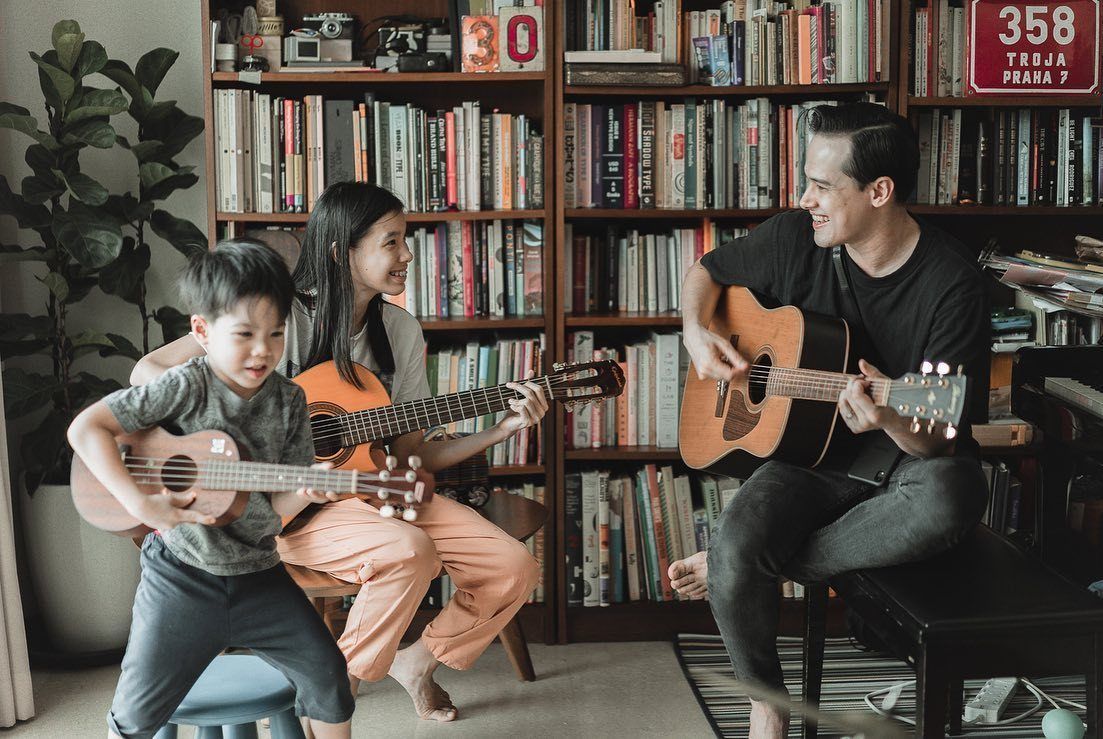 I would absolutely love to! I have to train them up first. Haha. Leon, my son, is already showing traits of a performer, and has been playing on the drums and singing at the top of his lungs everyday. My daughter, Ines, is learning how to play the acoustic guitar and is getting pretty good. Mark, my husband, is good to go already, he's a drummer and singer, he just needs to get over performance anxiety and be comfortable in his own skin to sing into the microphone with me… haha!

What are some upcoming plans that you have? Moving forward, when can we expect to see more in your music, businesses or other activities?
I have another single to be released in October, 'WYTK' (short for 'Want You To Know'), which is going to feature my signature R&B vocal stacks but in a feel-good tune this time. It's going out to all the couples doing long-distance, especially during this time of non-travel, as an anthem of commitment. I went through a year of long-distance and I absolutely feel the pain. I want this next song to help them say that they're going to work out the challenges involved in LDRs and push through to the other side. That romantic Chinese ballad might be out before year-end too, so please do stay tuned on my instagram page and check out my previous Chinese covers 💜.
Any words of advice for artists starting out? 
I feel like I'm one of them all over again, learning what it means to be an artist in a new wave of technology and social media, haha! I would say, hone your craft and don't neglect marketing. Find out who you really are and what makes you different, in a good way, and don't be afraid to show it. Surround yourself with people who truly love you and believe in you. Don't give up.
---
Check out the lyric video of Sarah X. Miracle's latest single, 'Don't Say It' here:
---