Gala Laga, a Malay Youth Music Festival, returns this year from 26 to 29 December, following its inaugural installation last year.  
Featuring local artists, DJs and traditional music ensembles, the festival hopes to reinvent today's understanding of Malay vernacular music and provide a platform for young artists to explore cross-genre performances. 
This year, in collaboration with Noise Singapore, Gala Laga will present a series of performances and workshops at Wisma Geylang Serai. Some of the artists in the spectacular lineup include Rahimah Rahim, The Stoned Revivals, Akid Amir, Bushmen, The Pinholes, Fauxe, and more. 
Check out the full lineup of events below.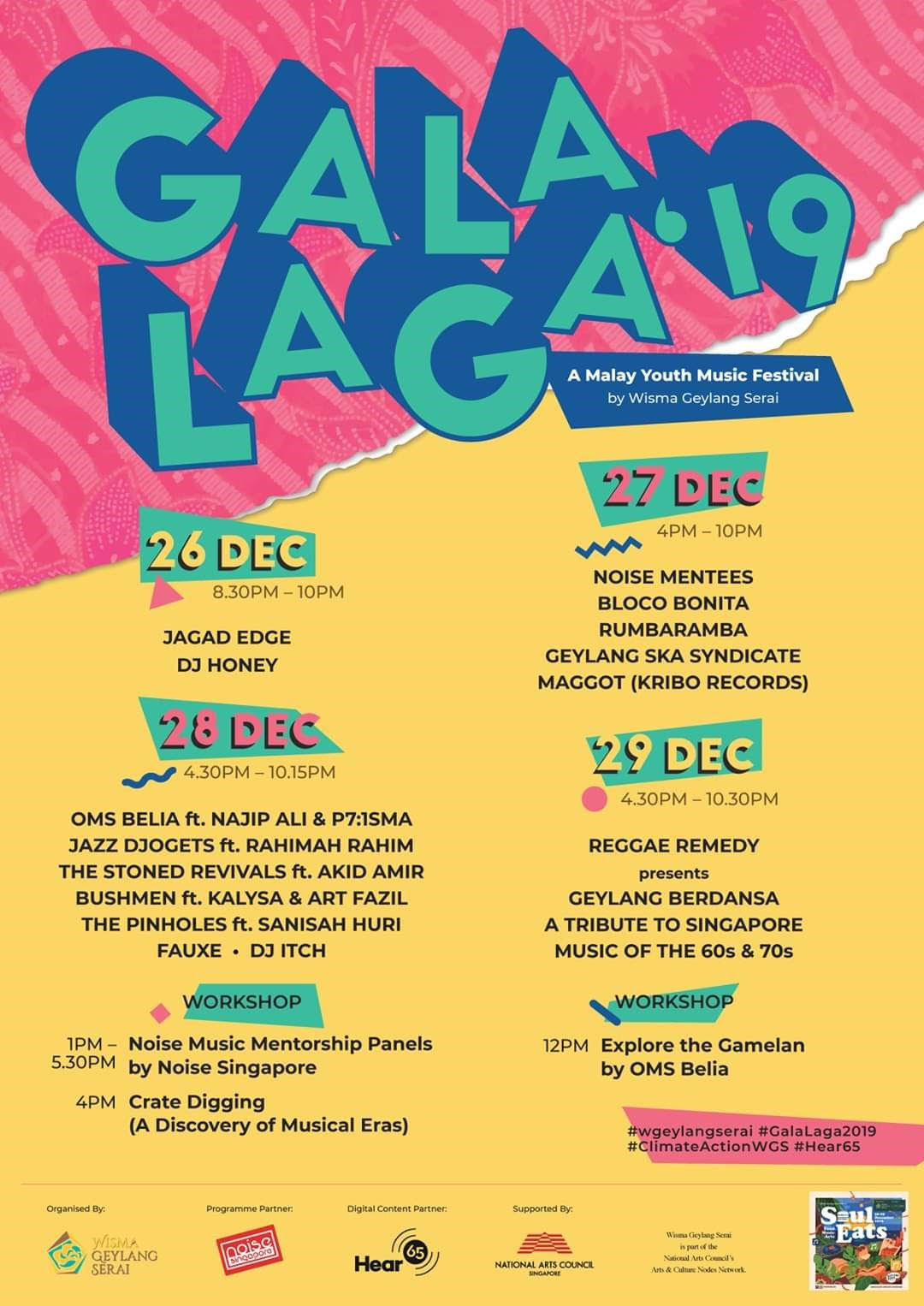 ---