Local Mandopop singer Ng Meiting burst onto the scene last year after performing at the Esplanade's Huayi Festival "We are Singer-songwriters!" series, just a few months after she released her first digital single 'Blue Moon'. She then returned to the Esplanade once more as part of their in::music series.
This year, Meiting finally released her debut EP Don't Worry! I'm Not A Bad Person (别担心!我不是坏人). The EP's digital version was released a while back, and Meiting will be holding her album launch at the Esplanade Recital Studio this Friday (1 June). Before the launch, we spoke to her about the new EP, and her motivations for going on the path of Mandopop.
---
Tell us more about your debut EP. Which song is your favourite and what inspired it?
My debut EP took over two years to conceptualise, write and produce, so I feel an exceptionally strong connection to it. I feel that the songs define a very large part of who I am, and what I want to express through my music. This could be my dreams, my childhood, or just a part of my daily life.
Don't Worry! I'm Not A Bad Person was named after one of the songs in the EP. I feel like in recent times, people are more skeptical about human nature, and people are growing increasingly distant from one another because they can't afford to trust others. I believe in the goodness of humanity, but at the same time, I feel that there is a part of me that refuses to place my trust in people, especially when it comes to work-related matters. So, the EP also serves as a reminder to myself to let loose a little, and learn to accept help from others.
What's your favourite song on the EP?
My favourite song is 'The Freshwater Fish of Tamsui' (淡水的淡水鱼). I was inspired to write this song because I really wanted to travel and see the world. The song is about a little freshwater fish taking its first step (swim) out to a bigger ocean. It's also a song about having the courage to follow your dreams and to take charge of your life.
What was the biggest challenge you faced while making this EP?
Everything was a challenge! There was really a lot of time, effort and money put into producing this album which is something I can be proud of. Juggling my work and producing an EP like this was very challenging. So far, I would say that the budget was the biggest problem. I am very thankful to the National Arts Council (NAC) for their grant, which helped out a lot with the cost of the production and the upcoming launch.
What made you decide to become a singer, and how did you begin to go on this path?
I started singing in junior college when I joined a Mandopop singing club. At first, it was just for fun. I felt very happy when I was performing, but I didn't put much thought into turning it into a career, or even a serious thing. I went on the usual path to university after JC, but I started to feel like I needed to re-explore my career path and my plans for the future.
So, I quit university, and took a gap year, working in a recording studio. That's where I learned the ropes, and decided to go back to school and study music. I finally got my diploma in Music and Audio Technology at Singapore Polytechnic in 2016. After I graduated, I naturally veered towards songwriting and performing.
Why choose Mandopop?
I grew up with many Mandopop singers like Jay Chou, S.H.E. and 5566, so I guess there was a natural connection to Mandopop. I really like it!
I've actually been listening mostly to Mandopop my entire life, and this has also influenced my writing style and melodies. It just sounds right in Mandarin. I'm also rather strong in the language, and so it felt natural to me.
Do you think that Mandopop singers have a disadvantage in a country where most people speak English as a first language?
I think it definitely narrows down the market. Even a lot of the Chinese people in Singapore can't speak Mandarin anymore!
But I don't think this is a disadvantage. I mean, language shouldn't be a barrier in music. We also listen to Korean songs, Japanese songs, French tunes and even Spanish ones! And we have no problem accepting these songs. So why not Mandopop?
Also, there is a definitely a market and demand for Mandopop in Singapore. We just have to convert these listeners who may be fans of Taiwanese or Chinese artistes into our supporters as well.
Listen to and review Meiting's music on Hear65 here!
---
Meiting Recommends... Goose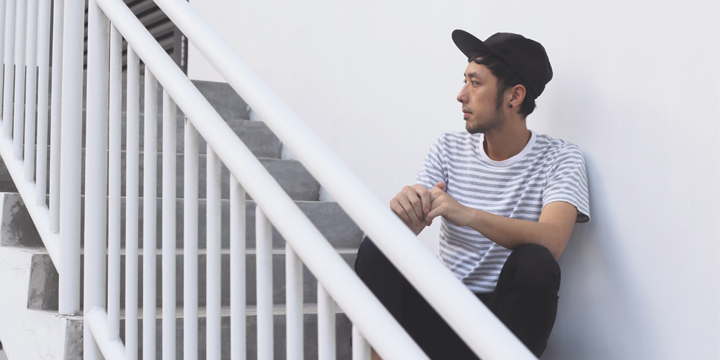 You should really check out Goose. I opened for their EP launch recently and have had the pleasure of listening to them perform live. They sound a bit more like Taiwanese indie songs and their songs can really tell a story. You wouldn't want to miss it.
Listen to and review Goose's music on Hear65 here!
---