For the better part of their early formation, Quis 奇市樂團 have steadfastly grown their fanbase and performance chops, first beginning with their debut album Transition in 2015. Armed with an experimental aptitude and influences that spun Mandopop, J-rock, and genres that were arguably the zeitgeist of Asia at its precipice, the following then that they'd racked up ostensibly laid out a clear roadmap for the 5-piece upstart.
After all, the band are quick to admit they started out as a cover band, only to realise they had a song of their own to convey, something not many who trod their path would take on.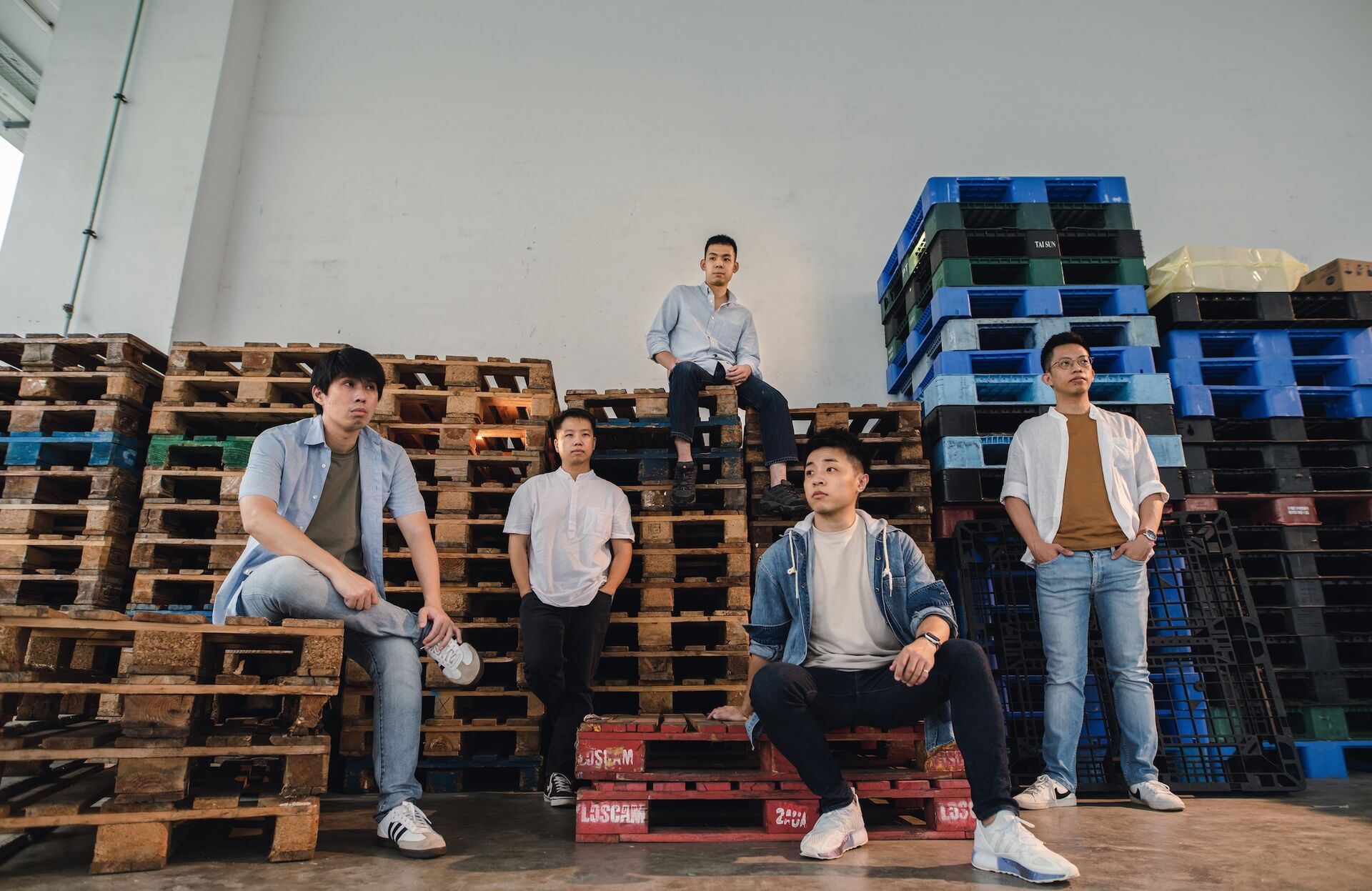 Yet post-2015, the band didn't rush into the pressure. Say less about second album syndromes or the need to gratify artistic endeavours hastily - the lads are quick to proclaim that it was never about the dash of it all, but the finding of themselves within their craft admist evolution, and turmoil. 

"A combination of factors contributed to the 6 year gap. I guess what is important (and a privilege) is being able to press on and continue creating something we're passionate about, regardless of the speed," they tell Hear65.
In 2022 their patience bore its fruits, and《新奇的世界,你好。》(Hello, Strange New World.) was born. A culmination of new-found selves, married with an ethos of fortitude and commitment to only release what they'd felt was a logical nextstep into Quis, the introduction of their album in March this year sees a group channeling much of what they'd gathered over the years into their music. First single Metamorphosis was a clear séance within their dance-of-selves, a pre-market for what was to come.
Ripping, soaring, carthartic and powerful all at once, we take a look at what went on within their self-relegated 'hiatus', what their new album means in today's context, and where they sit within the local scene. 
---
Hey Quis 奇市樂團- you've been around the circuit for awhile now since 2015 - introduce yourselves again to those who may not know about you, and what the 5 of you have been up to in recent years.

Hello everyone! We're Quis, an Independent Mando Pop-Rock Band from Singapore. We've had gigs here and there over the past couple of years, including one in 2018 where we represented Singapore at the HoHaiYan Rock Festival in Taiwan. Under the hood, we have been quietly writing songs in preparation for our sophomore release, an EP titled 《新奇的世界,你好。》(Hello, Strange New World.), which came out on 11 March 2022.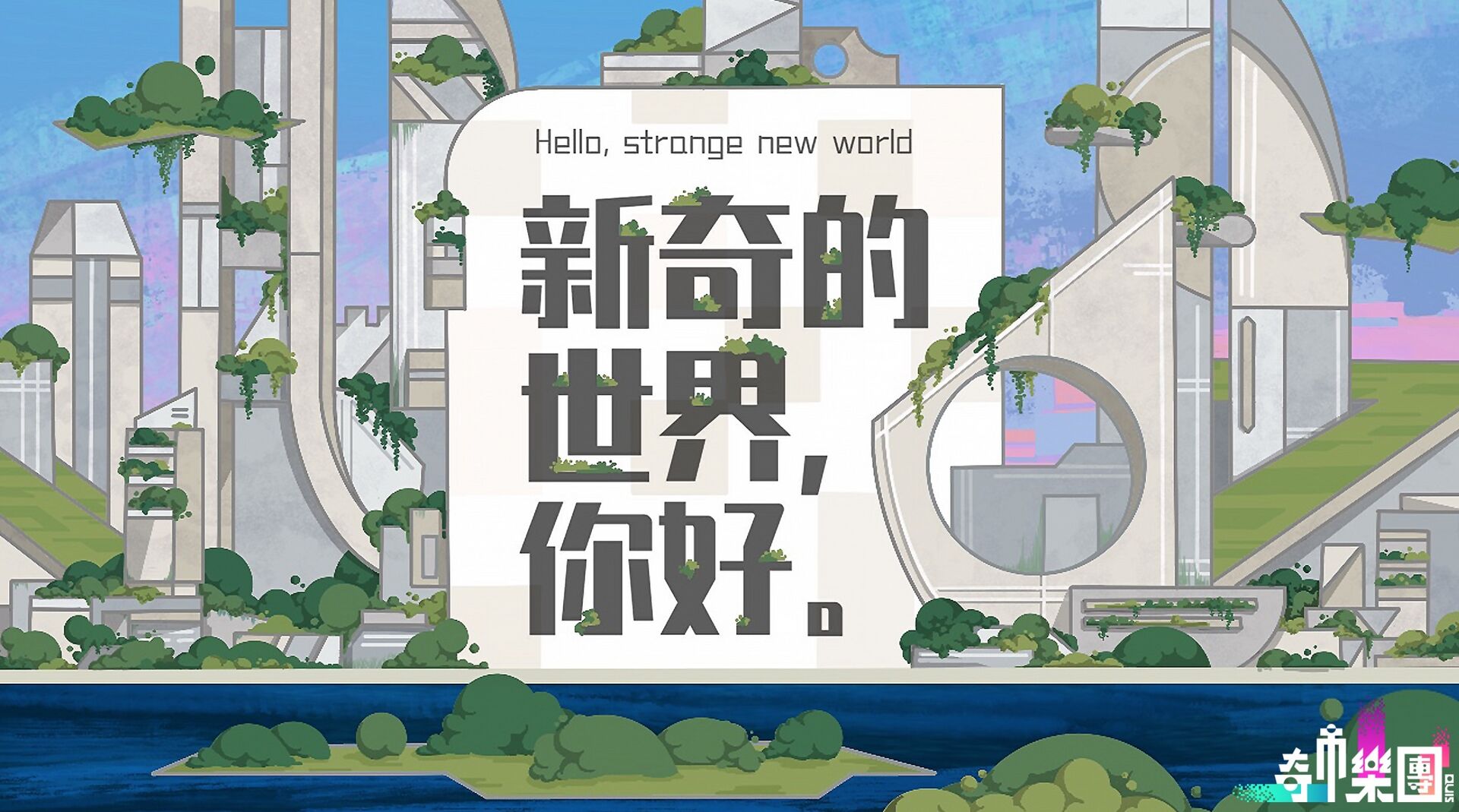 Tell us more about your 2022 EP 《新奇的世界,你好。》(Hello, Strange New World.), how it came to be, the stories behind it, your evolution in music between this and previous album Transition.

"Transition" was put out at a stage where we felt ready to release original material. Being our debut release, "Transition" was still quite experimental in nature, and we were still in the process of refining the band's sound.
"Transition" was also more focused on things that had a more direct impact to our daily lives – romance, regret, loss of loved ones. "Hello, Strange New World." reflects our (literal) growth and maturity, and changes in worldview thatcome with it. We were a lot more aware of "macro" themes in our everyday life and the multifarious challenges that come with it – a harsh economy and unyielding pace of life; disengaged society; complicated interpersonal relationships; environmental issues threatening the existence of humankind. 
We didn't see this as a common theme or message in today's commercial music scene, and thought we could take the opportunity to send this message – and maybe invoke listeners' thoughts – through our new music.

Why was there a 6 year gap from your previous release "Transition" (2015) till now for this to come through?
We wanted to take some time to revisit the band's concept and sound from "Transition", better understand ourselves as Artists, and work towards a more coherent musical identity before our next public release – I'm sure many fellow Artists can relate to this process. During the past 6 years, we've also had a couple of major life milestones – marriage, kids, studies etc. COVID also affected how fast we could progress with the EP's production.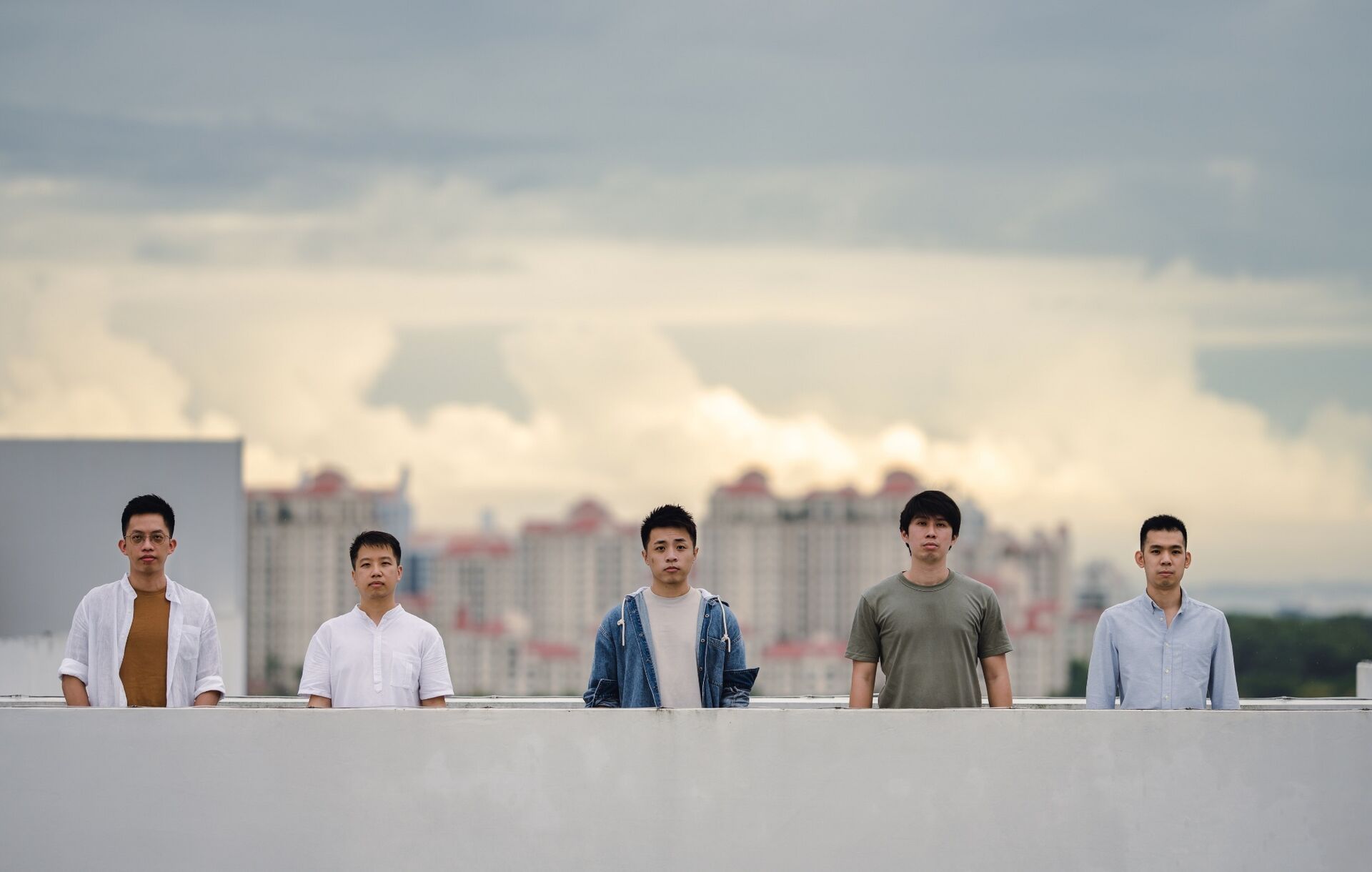 What's changed, and what's stayed the same between albums?
As mentioned, the concept behind the band and this EP has changed. I feel the band also has a more distinctive and identifiable sound, and we've also incorporated more modern music production elements which hopefully enhance the listening experience. Those that are familiar with Quis can still expect our music to be rock and band-centric (by today's standards), centered around an accessible melody, distinctive guitar parts, and driving rhythms.

Where do you guys think Quis 奇市樂團 sits in the local music scene, and what are you doing differently that stands out against others? Who do/did you guys model yourselves against or look up to when forming the band back then, as well as now?
We see ourselves sitting between the indie and pop worlds; listeners looking for something a little different, or those that are used to commercial mandopop songs, should find something they like in our music. Fun fact: The band was formed as a hobby group to cover J-Rock music –a huge part of our sound comes from J-Rock bands (L'arc En Ciel, Abingdon Boys School, Asian Kung Fu Generation, One OK Rock etc.). 
When we started writing songs, we drew inspiration from other bands whose sound we connected with – your usual suspects (Toto, Van Halen) and other Asian acts such as Mayday, Bodyslam, LION, Sodagreen, TRASH – just to name a few. We were also influenced by singers such as Jam Hsiao, Yoga Lin, Weibird, A- Mei, G.E.M. That sounds like a lot of things, but we really feel our music is a melting pop of all these bits and pieces, and what gives it "the Quis sound".

So far, your first two singles from the EP in《蛻變》(METAMORPHOSIS) and《上班孫子兵法》(Sun Tzu's Art of Office Politics) employ a very pacey character, accompanied by plenty of attacking guitar riffs and emotive vocals, and the sound you guys have is relatively nostalgic yet contemporary. What can we expect from the new EP, and Quis, from the future moving forward?
Spot on! I think you guys did a better job than us describing our sound. Aside from those two singles mentioned, the EP also includes slower tunes; 《你和我》(You & I), a quintessential Pop-Rock number, and 《致。青春》(To Youth), an Indie-Pop Ballad about reminiscing our younger, foolish days and journey of self-discovery. 
We're about to kickstart the process of writing new songs, so it won't be too long (not another 6 years!) before you hear from us again.
---
Listen to《新奇的世界,你好。》(Hello, Strange New World.) below and leave your review on Hear65.
---