Make no mistake: Shabir is one of the most esteemed flag bearers of Tamil music in Singapore – but his commitment to the cause isn't merely ceremonial. There's a palpable sense of purpose and resolve to push an awareness of the larger beauty of the Tamil language and its manifestation in music that he exudes in almost utterance of this interview. Read on to find out how this artist, composer and music director made a name for himself by furthering the import of his craft and by carrying a sense of responsibility.
---
Tell the people who you are.
My name is Shabir. I won Vasantham Star back in 2005. I've been writing songs since I was 11 years old and I formed a band when I was 16. After I won the competition, I decided to use that opportunity to launch my independent career. I started writing more songs and got into the world of composing for TV, which involves writing songs for television and jingles for radio commercials. 
 
In 2014, I got signed to my first film in Kollywood, which is the South Indian version of Bollywood, the second biggest industry in India. I've done six films since I've been based in India. 

How did you get into music?
I've wanted to be an actor since young after watching a film directed by
Shankar
, who does big budget Tamil films. But when I was about 11 my friends really liked the love song I wrote with them on an acoustic guitar at the playground. It started in a very lame and odd way and it was nothing to really talk about. Then, all the boys started using it on their social pages and when their girlfriends asked them what that song was, they said that they wrote it for them. So everybody got the credit except for me but that's when I realised that people liked the stuff that I made.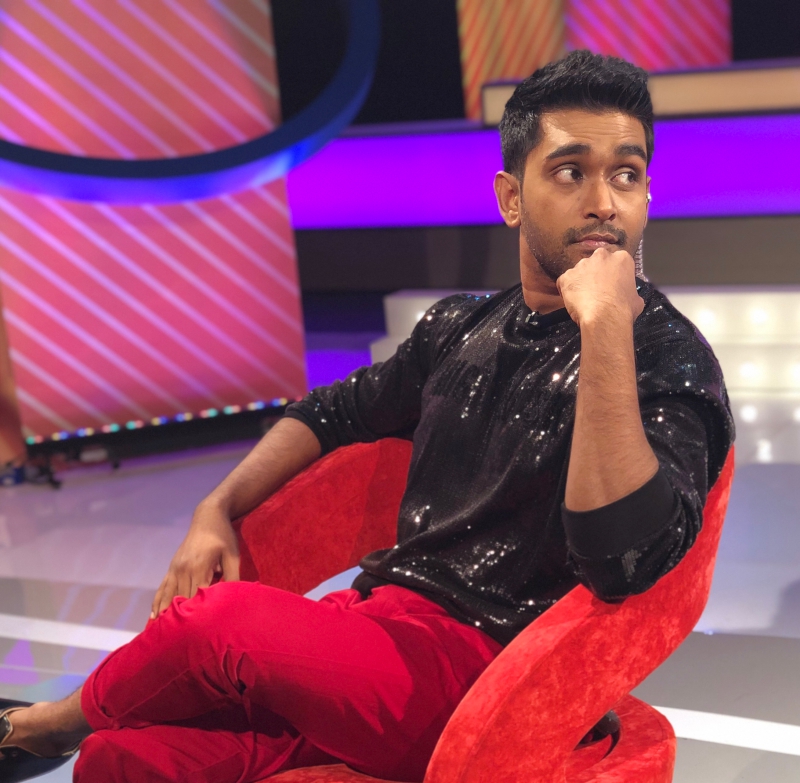 How did you get into the industry – film and television?
The band that I was in when I was 16 was influenced by Rage Against The Machine, Metallica and Kitaro, so we were experimenting a lot. We were bending genres because we didn't want to compartmentalise but there was always a rock and metal undercurrent. That was the real start because I started going for lessons even though I wasn't disciplined.
After the competition, I became very focussed. That was the proper injection into the industry. No one knew I was a songwriter and composer at that point. I had to inform people so I put up work and talked about it during interviews that I had. It started off by writing a song for a short film for my brother. Eventually, the folks at Vasantham Star started taking notice. Prior to this, I had an album Alaipayuthey in 2006, which was for the independent Tamil music scene in Singapore. These were the stepping stones for me.
Do you see a difference in art and entertainment in your world?
Yes. The truth is that there are some songs which we make that are very objective. As much as it's writing for a commercial, you may not like it but you have to write it. Those are the times when it's more of me thinking about finishing the job in the best way possible. In a Tamil film album, there will be around six songs and there could be a lot of songs which contain a lot of your personality and then there could be songs where you have to change your style a little bit. At the end of it, every decision has to be conscious – who you are as an artist and as a person. If you are really aware of yourself as an artist, you wouldn't stray too far off.

What would you say, in terms of the culture around making Tamil music, is the biggest difference between India and Singapore?
There is a huge difference. I think we have to understand that this is not an industry but just a scene in Singapore. We have to empathise with that fact. There will be outbursts now and then but there is nothing constant because the consumption and the demand is not there.
India may be diverse and fragmented but, over there, one region speaks one language. When I sing in Singapore, I can count the number of people that will understand what I'm saying but it doesn't happen in India and that creates movement immediately. 

Looking at young artists such as Yung Raja who uses Tamil in his musicality, do you think that it'll inspire change?
That's a great thing because he's doing something which a lot of people did not do, which is bring in Tamil words into hooks that people remember. And that needs to happen because a lot of people think Tamil music sounds a certain way but if they listen to current stuff that's going out, like the kind of music Yung Raja is putting out, it's highly relatable. I've been fighting that battle in a different way, in my own way, but he's organically doing it his way. I appreciate that.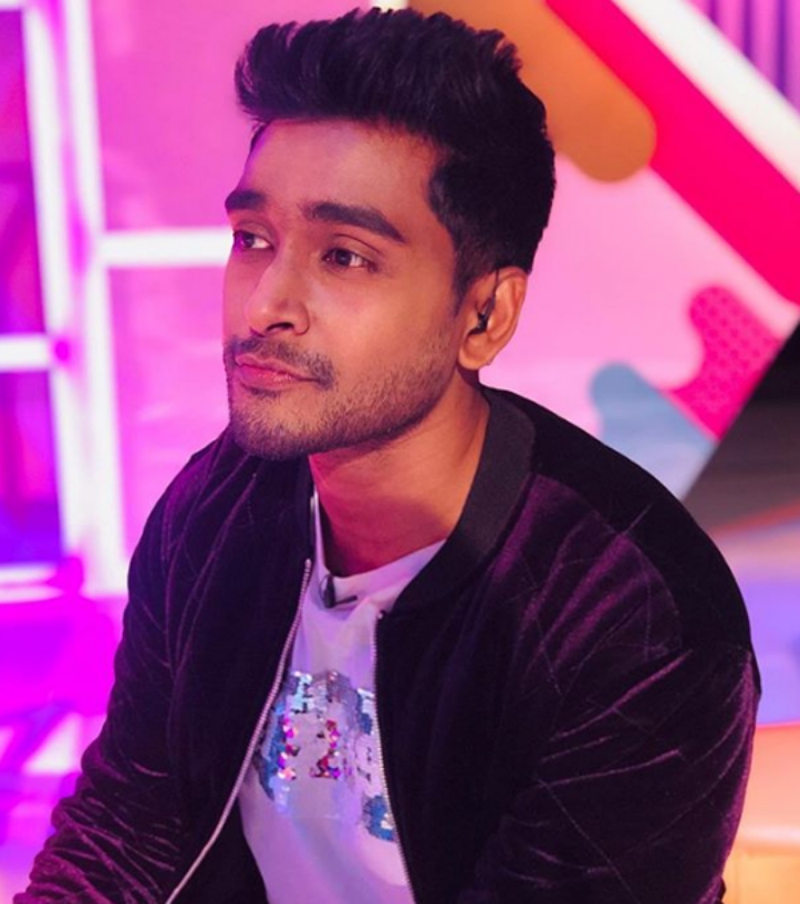 Why is it important to you that Tamil takes centerstage in your music?

Whenever I have the opportunity, I will speak in Tamil. I'm trying to present it in the way that it should be presented. It's an extremely beautiful language. I take it as my responsibility and I use songwriting as a means to generate interest in youth to speak Tamil.

And what made you decide to open your music academy?
Coming from a Tamil-Muslim background, the hope is that you would study and change the conditions for yourself and the family. After my dad left, my mom was raising three boys on her own. She went through a lot to raise us and it was difficult seeing that. Any mom would want to see her kids get a degree and get a good job but I didn't do any of that. I decided to go into music. I still got my degree but everything was channelled into music. One thing which was good is that my mom never discouraged me. Being from a very modest background, music education was a luxury for me. That's when I realised that I had to start something which I could grow. And not just in Singapore because there are so many people out there in need. I wanted to come to a point where it's self-sustainable and it can be absolutely be free for people who can't afford it.

You recently released a single for a Kollywood show that is coming out soon. Tell us how it happened.

The song 'Yaayum' that I made for Sagaa was organic because there weren't a lot of big names on the film but we've crossed 24 million on YouTube. Being a new kid on the block to produce a hit, changed everything for me. That's when I got signed. It's almost impossible for a foreigner to get signed to six Kollywood films within the span of two years. People said that if I could produce a hit without any big names helping me, I could do a lot more with a backing.
To the layman, Tamil-related art often evokes the image of a couple running around a tree. Can you break down why Tamil music has so much more to offer?
The truth is that there is a high level of ignorance around Tamil music and it may not be anyone's fault. Maybe, it's ours because we didn't do enough to reach out to them or maybe it's theirs. I don't know. There was a point in time, back then, when I was taken aback when Dick Lee came up to me and asked me if there were any other Indian composers apart from myself in Singapore. He's the man who helmed the industry at that point but he didn't know Mohamed Rafee or all the others. I realised how fragmented we were and how we're not in sync in the industry at all. If you asked a person, who has been consuming Tamil films and music, who JJ Lin is, they might not know. So this is the situation and it shouldn't be the case. It's a two way street – we have to start reaching out and people have to start being curious.
Another thing is, Tamil music has evolved so much. If you look at the biggest hits such as 'Jai Ho', the composer started off working in the Tamil industry and now he's gone on to win an Oscar. There have been many hits that have come from the film industry and it's so much more than just running around trees. Sometimes, it's confusing because the range is such. You might come across the '80s film where you see that happening but it's not the case anymore.
---