"If you have an idea of what you want to do in the future, you must go at it with an almost monastic obsession", Henry Rollins once opined. That wisdom is most definitely applicable in the arena of music, wherein a cocktail of other factors such as craft, luck and timing are essential. But that doesn't mean that music has to the only lane you're building a world in. You can just as well have multiple hustles that nourish and elevate your life.
Below, meet nine Singaporean artists who work interesting day jobs that fuel their endeavours in music.
---
Dean Chew aka FUNK BAST*RD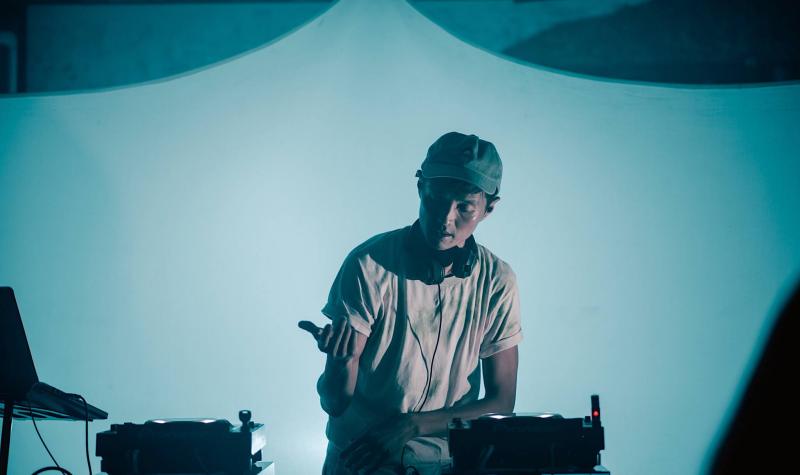 Director of spatial design practise FUUR, and co-founder and DJ of music label Darker Than Wax
"I do what I do because of the fundamental belief that one can only enrich his or her life experience through a process, a journey, that's filled with passion, drive, spirit and a love for the unexpected.
I do what I do because it's about learning how to be accountable to myself, to learn how to harness and cultivate a craft, a point of view, which ultimately gives me longevity as a creative".
---
Bob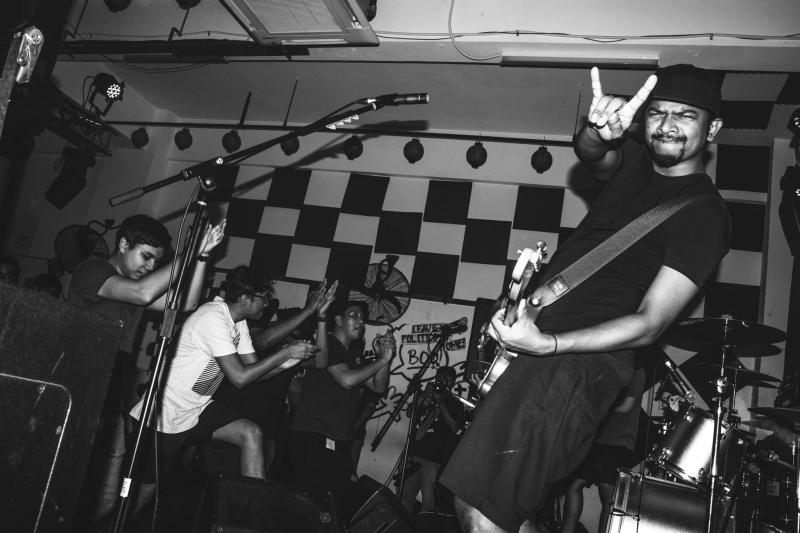 Teaching Assistant at the National University of Singapore (Political Science) and frontman-guitarist of Take-Off
"I've always thought you should do what you love and do it honestly. Teaching in university has never felt like a job. I honestly have a lot of fun discussing politics with my students, probing their ideas, offering new insights and being there for them as a mentor.
In a way, although I've never been self-conscious about it, teaching a class is a lot like playing a show – you got to keep them engaged and you've got to be honest about yourself if you want them to be honest with you. You must also be passionate about what you do if you want them to be passionate about it as well. It's a gift and blessing that I get to work in a field I love and play music that I love – I wouldn't trade either for the world".
---
Linda Ong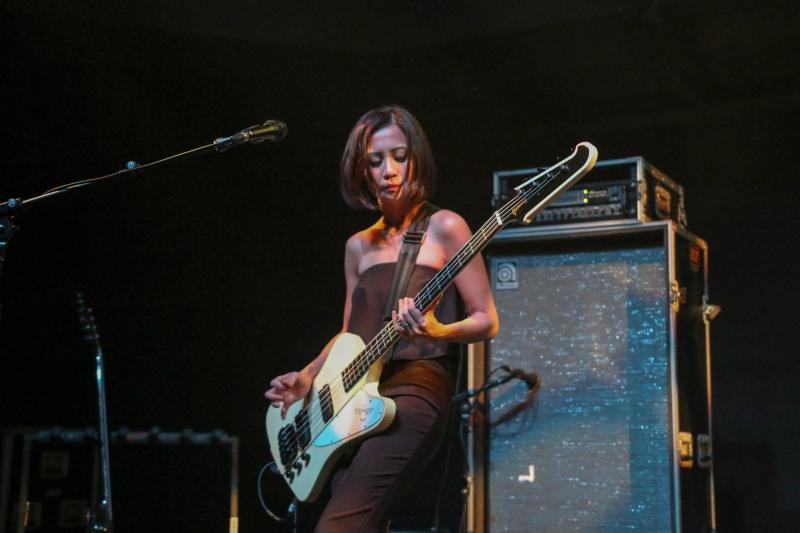 Litigation lawyer and frontwoman-bassist of Lunarin

"People ask me why I became a lawyer. The short answer is, I have no idea. I stumbled into law school when they offered me a place. It was either law school or accountancy and I chose what I thought would be the more interesting option, then. When I graduated, the thought of not practising law never crossed my mind. I was born in a middle income family and I felt that I would be letting my parents down if I did not at least practice the very thing they paid four years of university fees for. In a blink of an eye, it's been more than 17 years. Most of my colleagues here were still in school when the first season of Game of Thrones aired!.
Court advocacy is a performance skill. Being able to command the attention of the Court and to present your case is not unlike having to command the attention of an audience during a live performance. I take that skill set with me and use it interchangeably in my job and in my music. It's hard to pin down exactly what it is – I think it's a mixture of confidence, focus and knowledge in the content that you are going to present. That said, the joy in winning a court case will always pale in comparison to the euphoria/adrenalin of playing a great live show. Also, I get to wear cooler clothes and bring out my bass".
---
A/K/A SOUNDS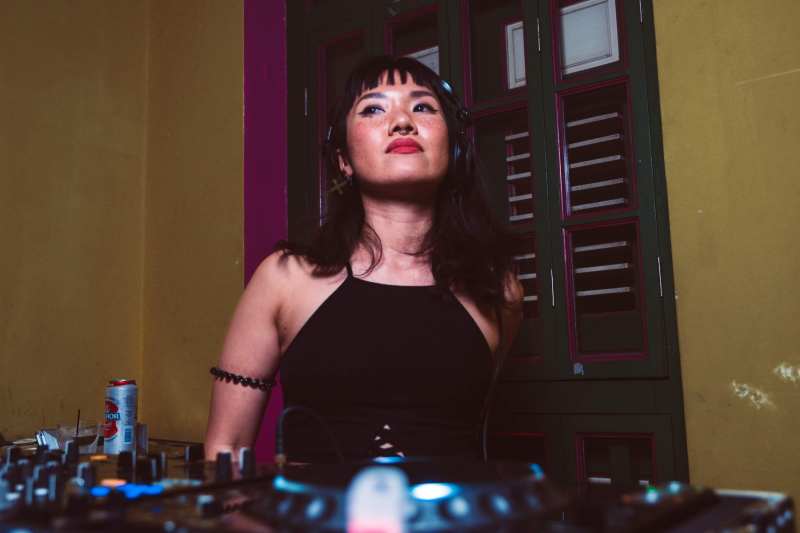 Designer, illustrator, wearer of many hats and leader of all-girl DJ collective ATTAGIRL!
"Music has always been a big part of my life, with much influence from my family, and visual art just came hand in hand with that. As a child, I would redraw and paint rock posters with my dad and I think that led me to be a designer and illustrator, right now in my life, along with being a DJ and party promoter. The visual skills I have at work definitely contribute to the music side of things: I've done a great deal of posters for the music collectives I'm part of and also help this bookstore I freelance at, with collaterals and events.
I also make soap, and lecture part-time at a boutique design institution. Working in nightlife has its downsides, and the multiple types of creative work I do help keep my mind healthy!"
---
Nicco Homaili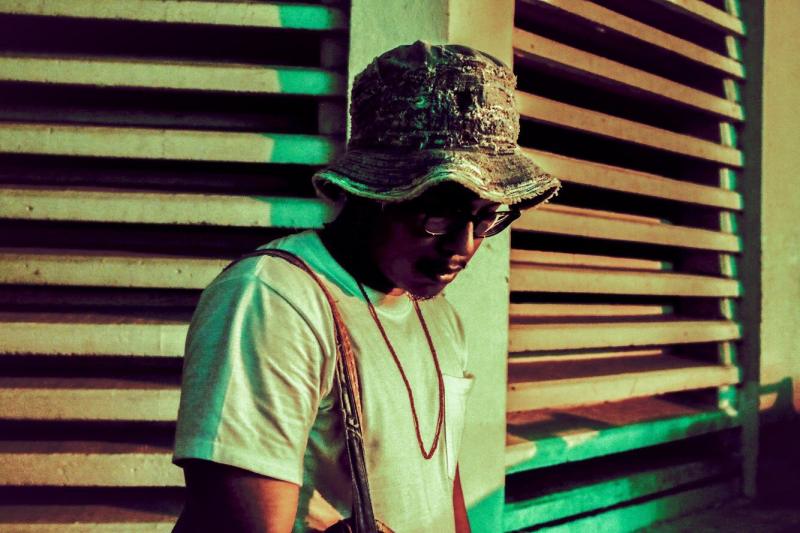 Architectural Designer at Pomeroy Studio and rapper, singer-songwriter and producer
"We've all got responsibilities. Being the eldest of the family and with my parents getting old, someone's got to pay the bills. On the bright side – and I reiterate, the bright side – the hustle is real. No matter what you work as, the people you meet in and out of the office, let them be part of your musical inspiration. Ultimately, my music is a reflection of the relationship between society and I. So, I tell my story after 6".
---
Rasyid Juraimi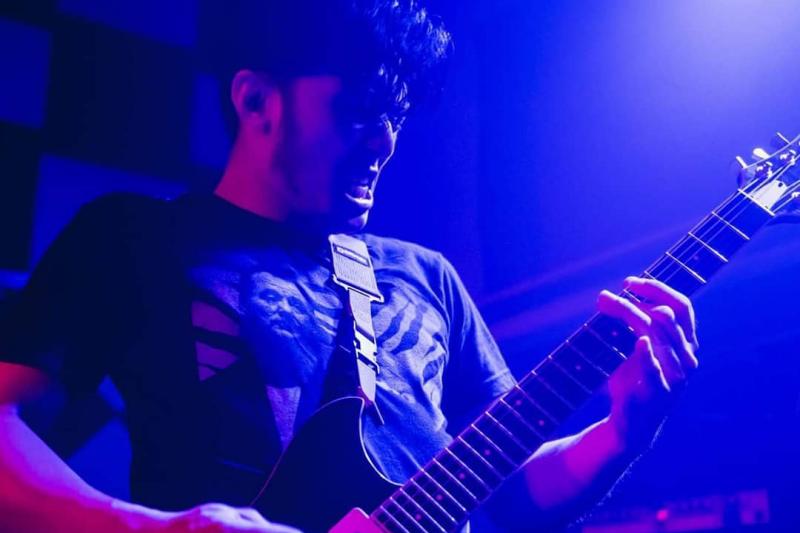 Private hire driver and guitarist of Wormrot and guitarist-vocalist of Marijannah

"I work as a private hire driver because it gives me the flexibility of taking leave from work whenever and for as long as I want. Currently, Wormrot does overseas tours pretty often, ranging from two weeks to two months, sometimes a few times in a year. I don't have to worry about being inconsistent in attendance and production at work. It allows me to play in two bands easier too".
---
Benjamin Mah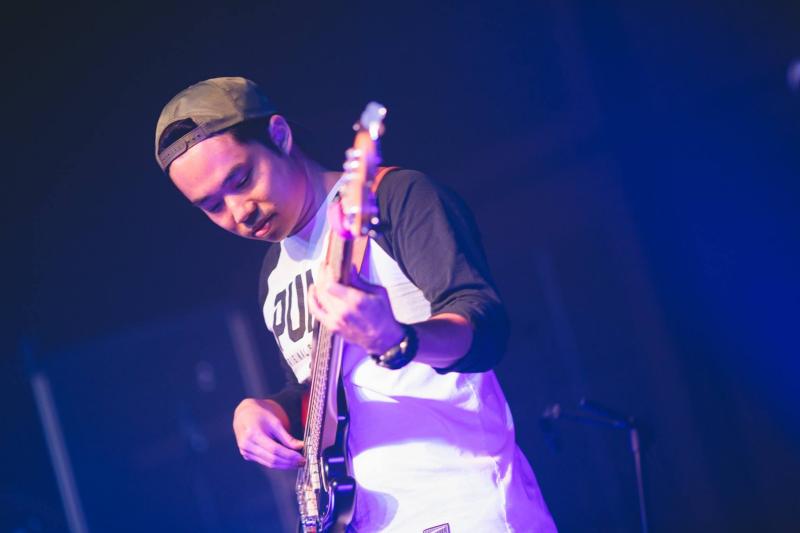 Partnerships & Social Media at BandLab Technologies and bassist at Astronauts
"I joined BandLab Technologies last year and work in the Communications & Partnerships team. My responsibilities include AR (artist relations) and content planning for various brands in the company's portfolio. These include music retailer Swee Lee and iconic bag/case makers MONO.
Like many guitarists and bassists, I love music gear and accessories. Being able to work in this side of the music industry really satisfies the gear nerd in me. With AR, it's always exciting to support artists around the world but I hope that with this insight, I'll be able to empower more local musicians in the future. That's what keeps me going.
I think one thing that's become very apparent working in this industry is that you're constantly surrounded (either physically or through the Internet) by extremely talented musicians. Everyone's hustling and pushing their own sound and personal brand. I came back from Los Angeles earlier this year feeling a mixed bag of emotions towards my own music (slightly discouraged but mostly inspired) and my approach to music has matured since then. Working in the day has also made me more determined to create in my free time, even if its just for fun. Hopefully, the growth will be apparent in the new music to come!"
---
Akid Amir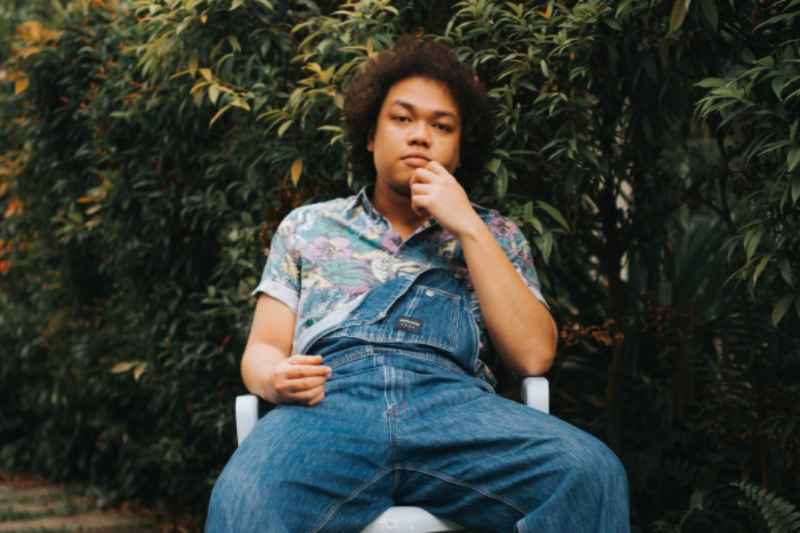 Barber and singer-songwriter
"When people ask how I got into barbering I tell them that I because I just needed a job and that I'm not highly qualified in my studies so I didn't have many choices .When I first started barbering, I hated it and gave up learning halfway. I wanted to do music full-time but my mum told me I had to do something quick because my family wasn't doing too well.

So I worked hard and drilled myself and this is skillset I'm blessed with. It has inspired me to write something that is real because instead of doing music to sell or "write a pop song", my music has become an outlet for me to express my soul, emotions, stories and knowledge I've gained through people I met in my barbering journey.
I can safely say I love my job more than music".
---
Celeste Syn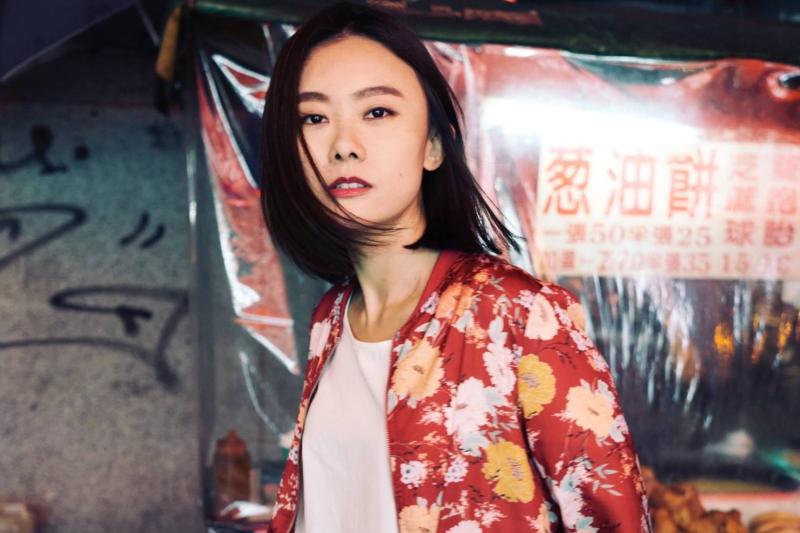 Interior stylist and singer-songwriter
"Working with Blend by ImC, my husband's interior design firm, I discovered my interest in styling and photography. Being in an alternate industry allows me to look at my music in a different light. I learnt the importance of harmony and how pleasing a piece of work can be, when all elements are balanced. It is sometimes tempting to have all the beautiful notes in one place; but truly, it takes more than seemingly good sense, to make it perfect".

---