The tables have turned. Step aside singers, it's time for music producers to shine.
One producer, one song, one hour - REM!X, a monthly challenge presented by SGMUSO and Popspoken, will feature five prominent Singaporean music producers remixing original songs from local artists. Audiences can look forward to remixes by Halal Sol, Lineath, Evanturetime, Intriguant and Fauxe on the 25th of each month,  from May to September 2020. Their respective remix songs are set to be Not Your B (Vandetta), Kalah (Fariz Jabba and omarKENOBI), Mad Blessings (Yung Raja), with the last two pairings yet to be announced. Streamed live from SGMUSO and Popspoken's Facebook as well as the producers' and artists' social media accounts, the challenge will consist of 1 hour to remix a song and a Q&A with the audience after. 
While shedding light on a lesser-known group in the music community and exploring new ways to interpret original songs, REM!X seeks to be a platform for music producers, an important part of the music ecosystem, to take the stage. The challenge also aims to fuel future collaborations between artists and producers in the local music community and raise the spirits of audiences and artists alike in the bleak period surrounding COVID-19.
The party doesn't start until the beat drops - tune in tomorrow, 25 May 2020, from 9pm here.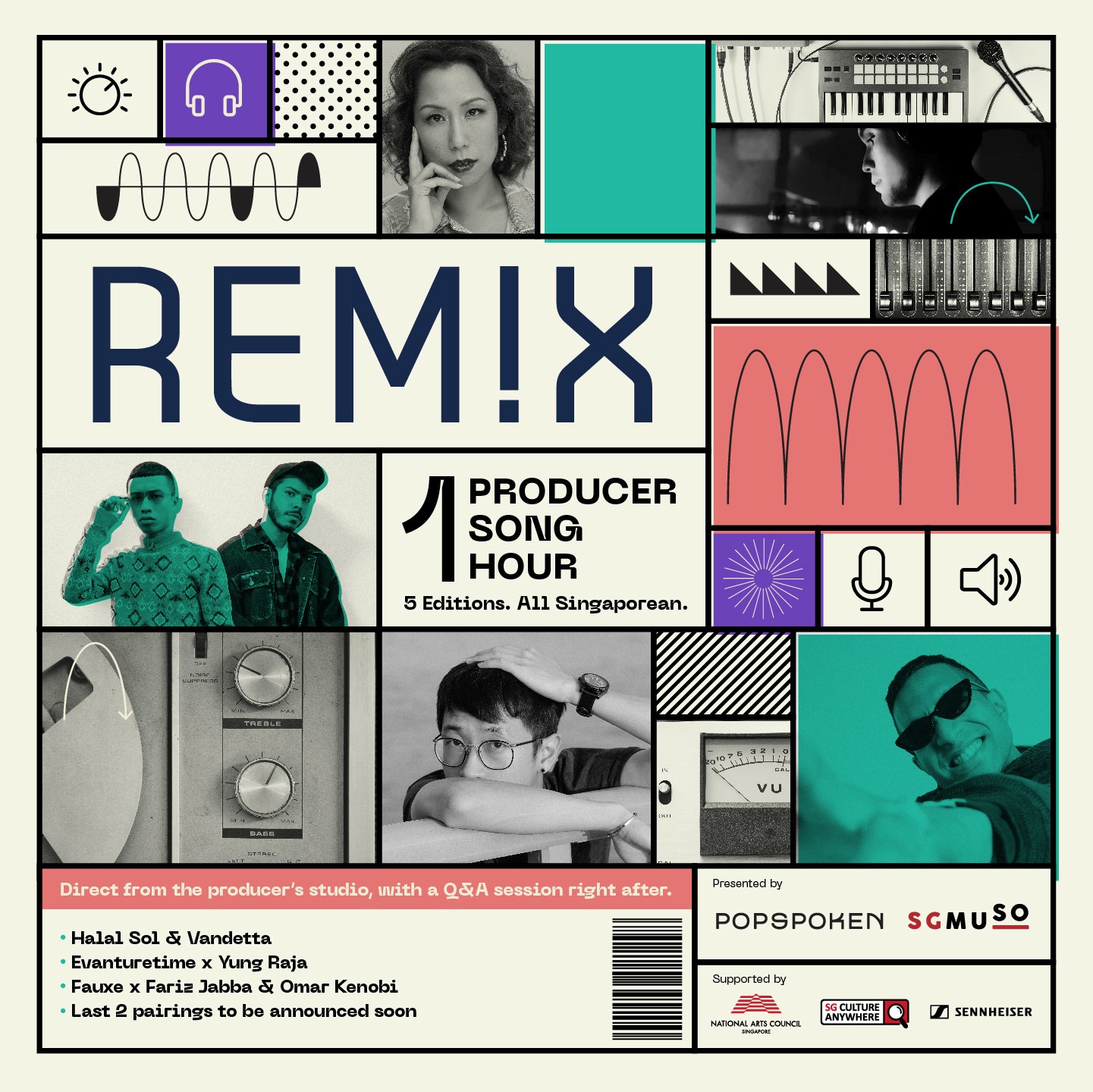 ---