October has come and gone and now, it's time to turn our attention to the incredible local gigs lined up for November. From the likes of Fauxe and Sobs playing Neon Lights to local nights such as Sin City and Tiko Disco, check out our recommended shows of the month below.
Guess X Sin City: 1st Anniversary ft. Nash D & Friends!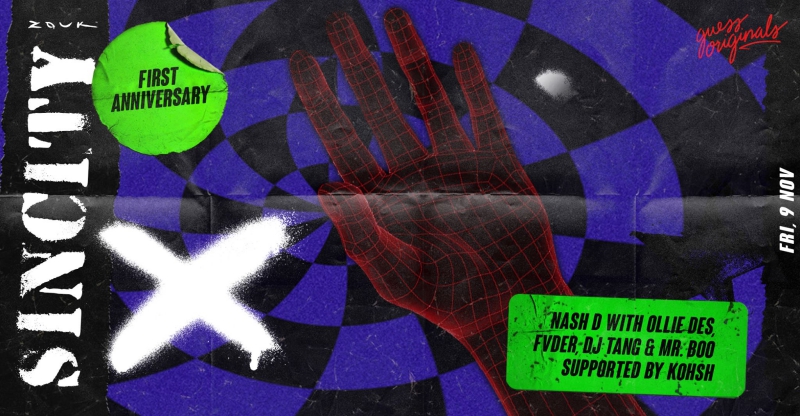 When: 9 November

Where: Zouk

Zouk celebrates the first birthday of its hip-hop night with Guess as an all-star lineup of hip-hop DJs including Nash D, Ollie Des, DJ Tang, Kohsh and FVDER, lights up the decks. The one and only Mr. Boo will bless the mic. Click here for more information.
Another Indie Gig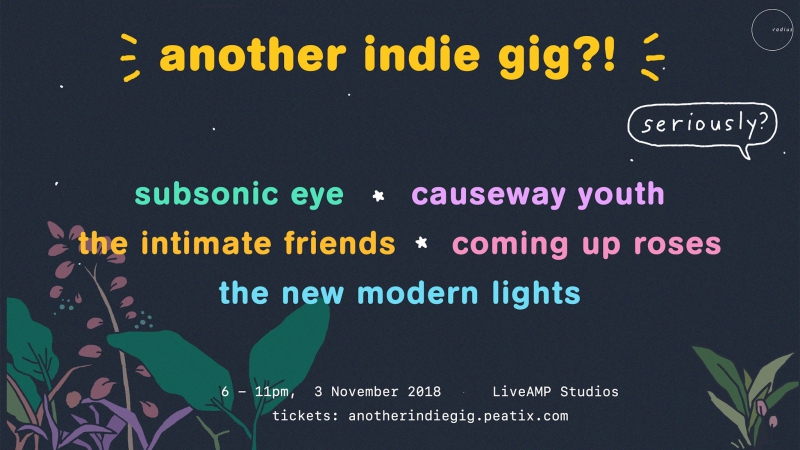 When: 3 November
Where: Live AMP Studios
Some of the best, most interesting indie-minded bands in Singapore are the draw this night. You're looking at an evening with Subsonic Eye, Causeway Youth, The Intimate Friends, Coming Up Roses and The New Modern Lights. Click here for more information.
NAC-ExxonMobil Concert in the Park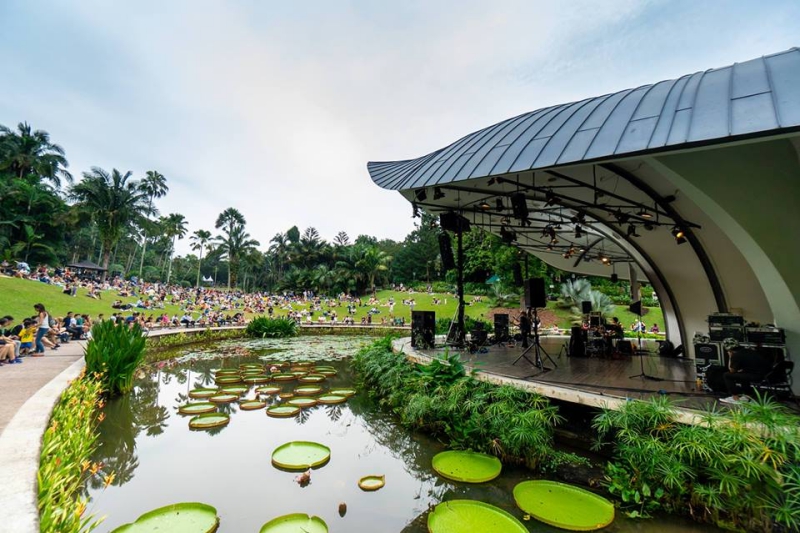 When: 4 November
Where: Singapore Botanic Gardens
Besides quirky fringe activities and an opening showcase by budding singer-songwriter Krysta Joy, look out for performances by world chillout outfit Mantravine and electronica duo .gif. Click here for more information.
Tiko Disko: 5th Anniversary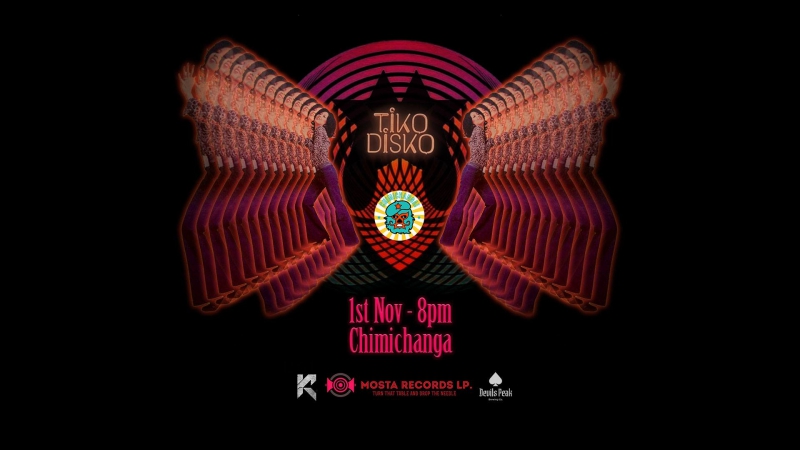 When: 1 November
Where: Chimichanga
Tiko Disco has been carrying the torch for Asian funk and disco for the past five years and this night, its honchos Sir Chico Montagut and Tiko Jackson will serve up even more of the good stuff. For more information, click here.
Sideways presents Kampong Boogie
When: 2 November
Where: Sideways
"We bring you another instalment of some of the filthiest funk, soul, tropical, hip-hop, house and disco", is what it says on the tin and that's perfectly fine by us. Hit up this night if you're looking to reel in the weekend with some limb-unlocking thrills. For more information, click here.
Dark Side of The Moon
When: 3 November
Where: The Moon
The Moon is a new retail and events space that's already become one of the most interesting spots in the red dot. This Saturday, it'll open its doors to an immersive experience that's emphatically space-age. Subsonic Eye will be on hand to lend its sonics to the trip. Click here for more information.
Sunset Pasar & Disco 2.0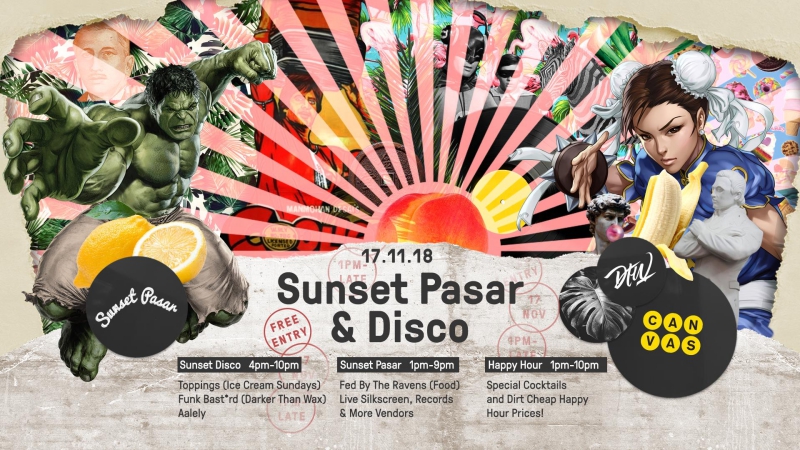 When: 17 November
Where: Canvas Club
The Sunset Pasar returns for its ninth edition, this time with its second disco party ever. Featuring local DJs such as Toppings from Ice Cream Sundays, Funk Bast*rd from Darker Than Wax and Aalely from Canvas Club, get ready to be treated to some of the freshest beats ever all day. For more information, click here.
BBB Art Sprawl
When: 9-10 November
Where: Cathay Outdoor Atrium
Hosted by The Musicians' Village, BBB Art Sprawl features a ton of fun activities, great food and beverage options and a fine selection of some of the best musicians that Singapore has to offer such as Morning Martians, Iman's League, Take-Off, Motus and more spread over two glorious days. For more information, click here.
Vomit: The Karnival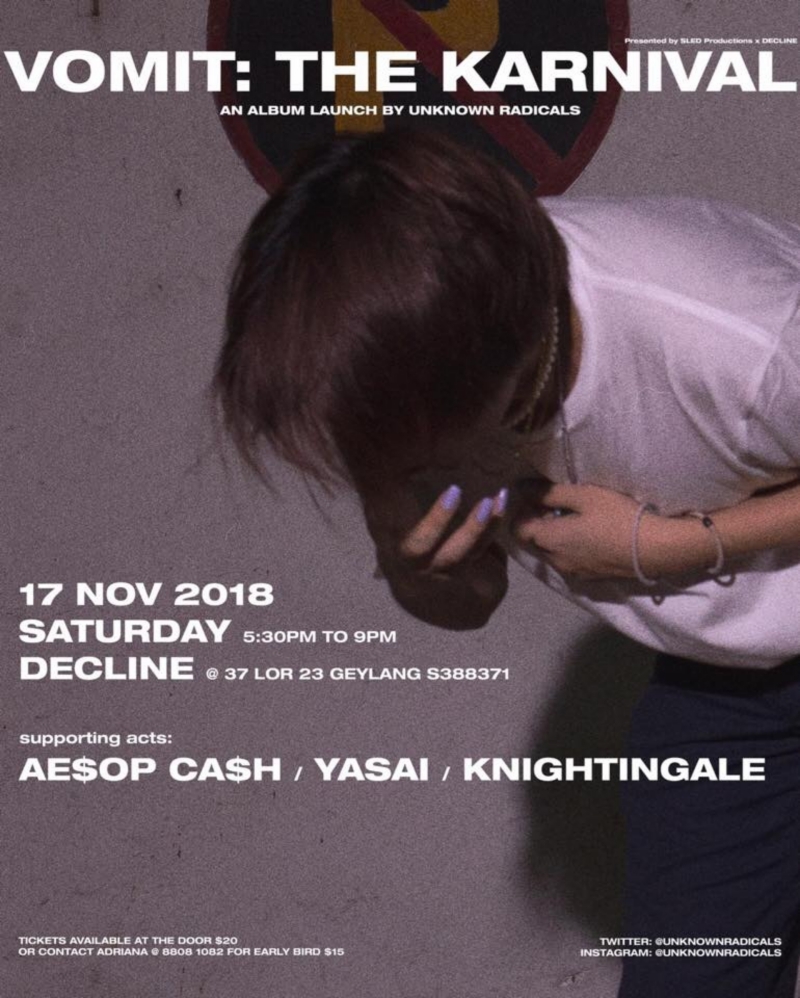 When: 17 November
Where: Decline
Singaporean rap force Unknown Radicals is ready to lift the veil off its debut album Vomit. AE$OP CA$H, Knightingale and YASAI will also perform. Tickets, $20, are available at the door.
Instigator Afrobeat Orchestra Live At Blu Jaz Cafe

When: 23 November
Where: Blu Jaz
Local Afrobeat stalwarts Instigator Afrobeat Orchestra is back with a brand new gig to celebrate the recent release of its debut EP Singapura Vibrations. Known for sprinkling the sounds of Southeast Asian influences into its Afrobeat sound, the band has received airtime in countries such as America, Japan, Denmark, Spain, Greece and Australia. For more information, click here.
Neon Lights
When: 9-11 November
Where: Fort Canning Park, Fort Gate
Singapore's Neon Lights Festival returns this November with three days of music goodness. While international headlining acts include the likes of Interpol, Cigarettes After Sex and Yuna, a large portion of the festival's line-up is taken up by local musicians including the likes of Fauxe, Mediocre Haircut Crew, Sobs, Riot !n Magenta, Perk Pietrek and many more. Click here for more information.