At 11 years old, many of us were probably still figuring out what to do with ourselves, some watching cartoons, and others attending tuition classes after school. Meanwhile, 11-year-old Miguel Antonio, now Toby Madox, just shared the stage with award-winning artist-producer David Foster, after winning a talent search competition, 'Born to Sing Asia'. 
Following his victory, Toby went on to release his debut EP 'What is Christmas To You' in 2012 comprised of song covers and an original track 'What Is Christmas To You?' written by Singaporean composer, Karen Lim. What comes next is an incredible milestone not only for a child singer but for all recording artists, Toby was signed to BMBX Entertainment (founded by Apl.de.ap of the Black Eyed Peas) in 2014 to develop his professional music career.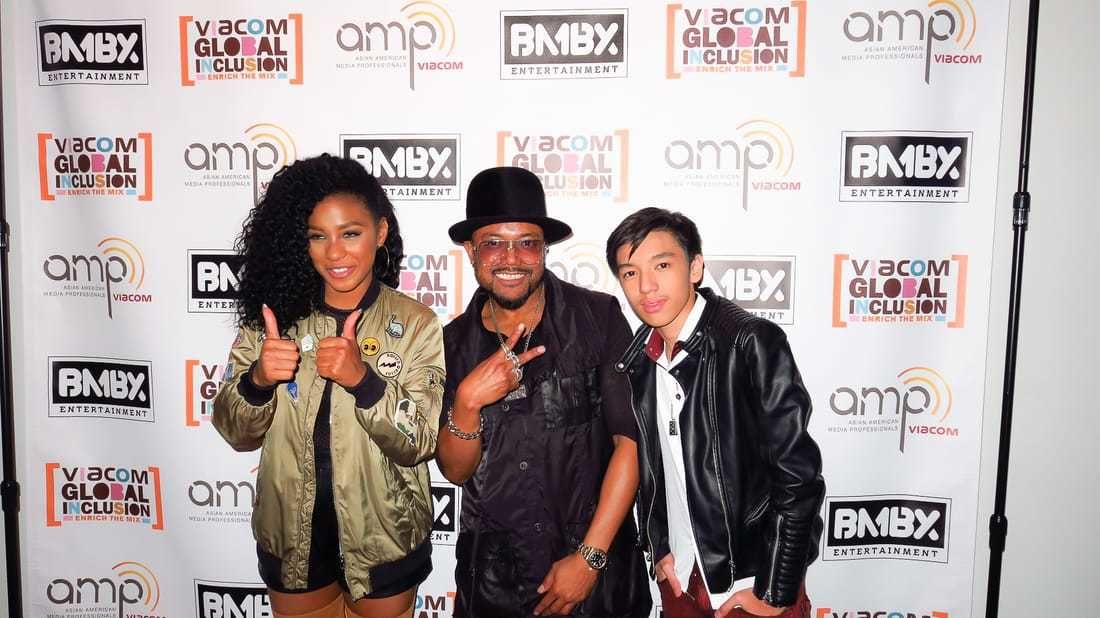 Left to right (Jessica Reynoso, Apl.de.ap, Toby Madox)
Toby has an impressive portfolio decked out with some of the biggest names in music that wows even seasoned performers. From getting trained by Hugh Jackman's vocal coach to releasing his single 'Satellite' written by the songwriting team of One Direction, he was born ready to embark on the journey to become a full-fledged musician. 
While performing on stage in front of thousands can be daunting even for experienced artists, 11-year-old Toby was not intimidated, and in fact, he never had stage fright, not even when starting out. "Being on stage always felt right, I enjoyed performing in front of the crowd and it felt like something I was meant to do. In retrospect, I could see how it would have been overwhelming but surprisingly I wasn't."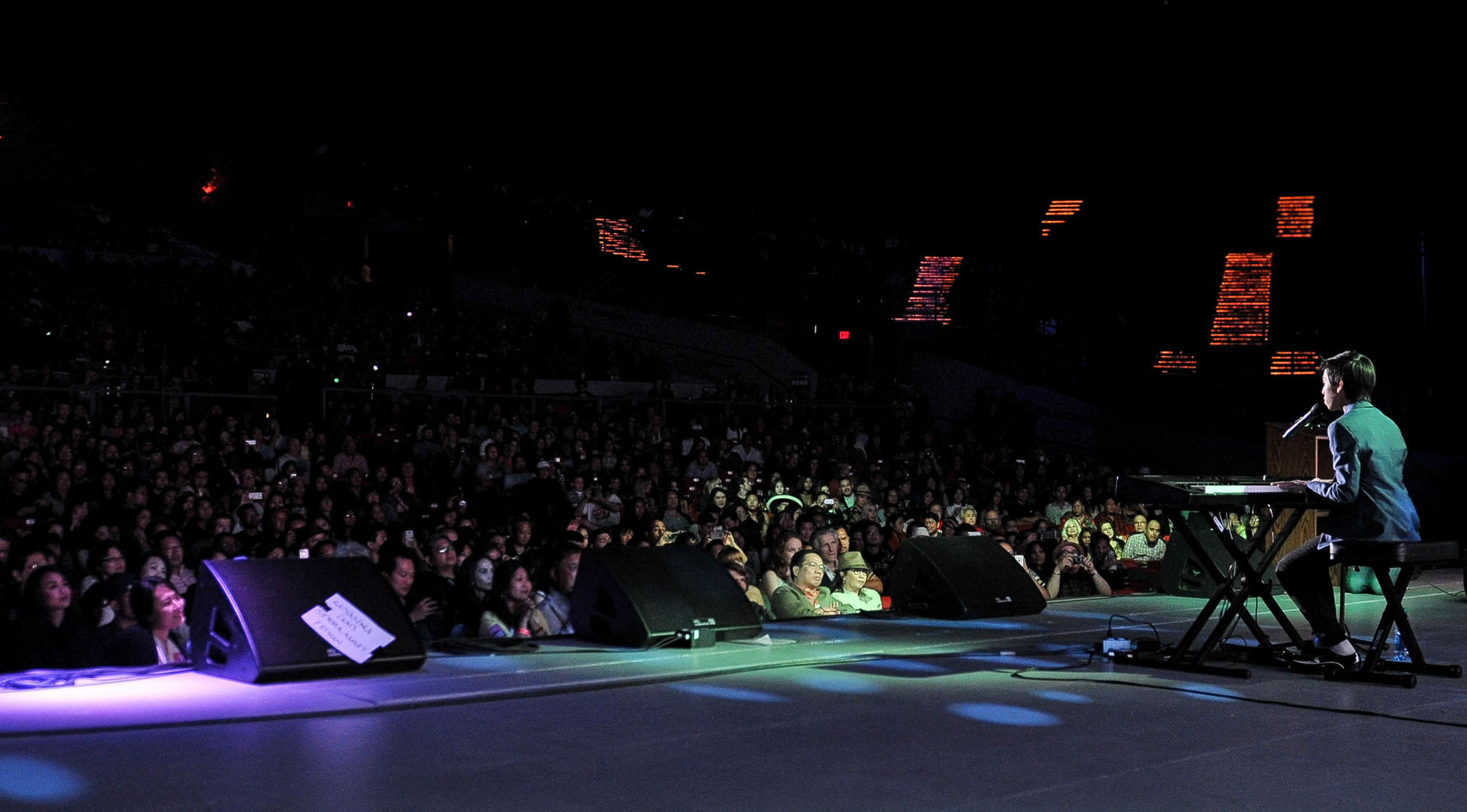 Getting on stage was one thing, but navigating the fame and attention that came along with it was an entirely different deal on its own. The lessons learnt may have been harsh, but at the end of the day, it was worth it. "The most important thing I learned was discipline in my craft, that consistency was key to growth. I was guided along the way by people who really believed in me and saw potential that I didn't." 
As a budding musician still learning how to surf the waves of the music industry, he welcomed criticism with humility and open arms, albeit sometimes a little too much, "As an artist, it's normal to be critical but a lot of the times I go overboard with it. But one thing is that I never stopped learning and even on days that I doubt myself, I carry on because, at the end of the day, I love music." 
Juggling his full-time studies and music career back when he was signed with BMBX, every second was precious. Toby took the time during his semester breaks to tour and promote his new singles, he also speaks highly of Apl.de.ap, the Grammy-award winning producer behind Black Eyed Peas and founder of BMBX.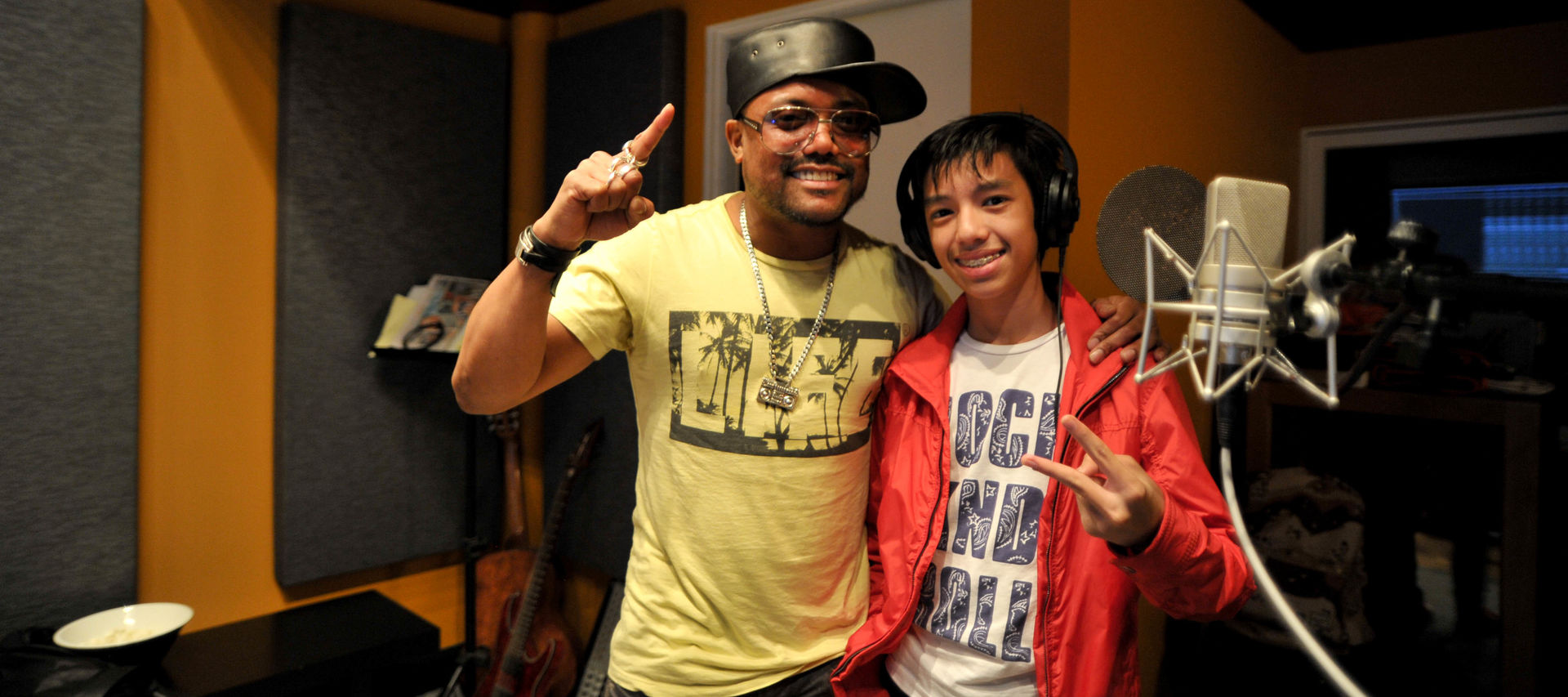 Toby Madox with Apl.de.ap
"It was tough for sure, considering how important and demanding both lives were, the music life and school life. Being a part of the BMBX family was one of the most awesome chapters in my music career and I really learned so much from apl.de.ap. He's a great guy and was an inspiration. I got to travel and record in the US and worked with awesome people." 
Launching a music career is never easy, let alone for Toby who was still schooling then. "My school was very supportive and understanding with my career. But of course, it was still challenging and there was a struggle to balance both. I think this is the time I thank my teachers for putting up with me." 
Fast forward to 2020 and after much deliberation, the child prodigy decided to start afresh on a new slate, which led to the emergence of his new moniker - Toby Madox. "Creatively, I was in a different headspace; I grew up and realized there were stories I wanted to tell and sounds I gravitated to. So, I came up with a stage name. Toby is short for Tobias, my grandfather's name and I came up with Madox."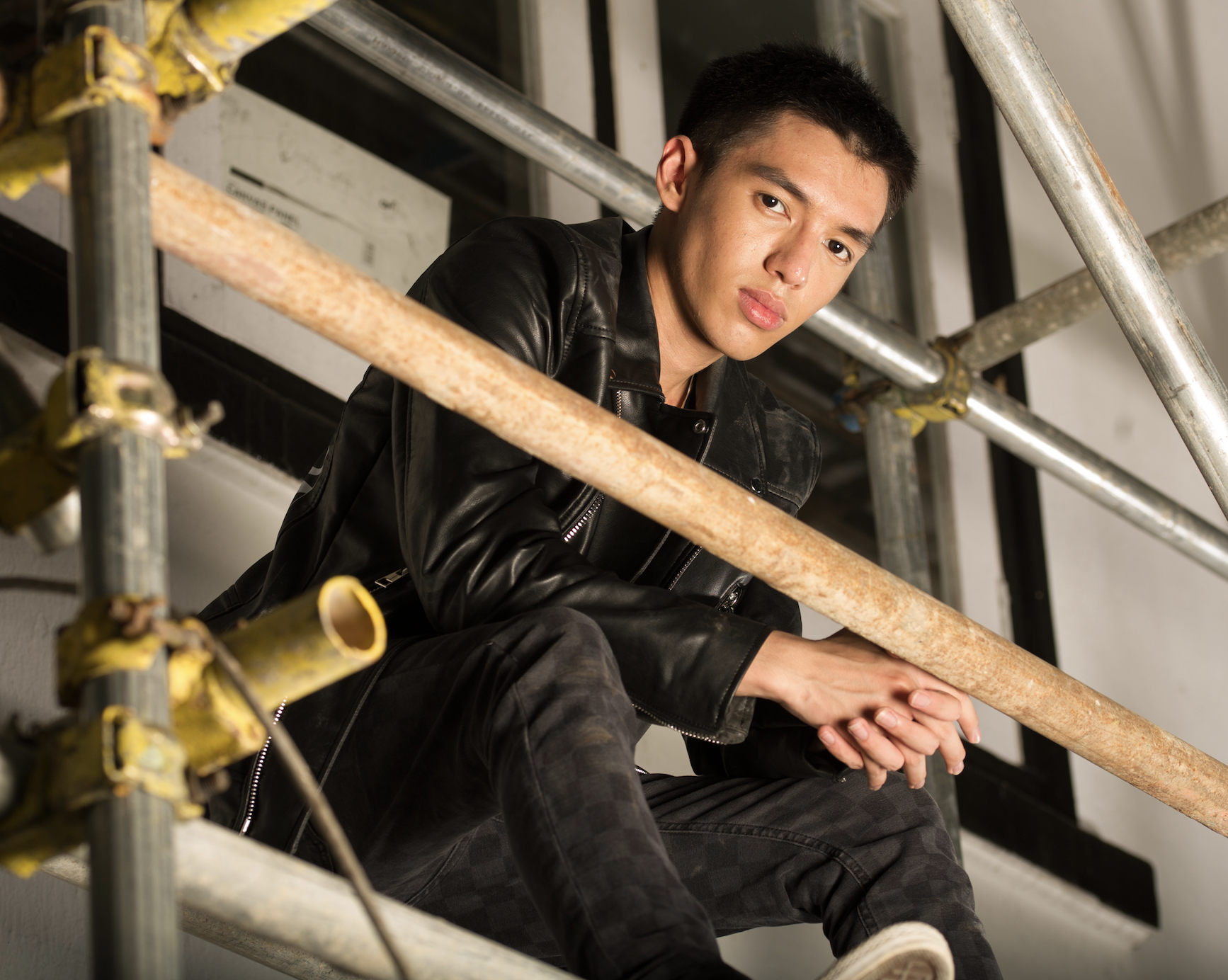 Having achieved so much so early on in age and in his music career, what other goals could Toby hope to accomplish?
The 20-year-old artist has seen both sides of the business, taking the backseat by partaking in the production process, as well as taking the stage right where the spotlight shines. Toby intends to meld both worlds with the end-goal of becoming a versatile, all-round musician by being a part of the heavy lifting behind the scenes, translating his creative thoughts onto paper, and challenging uncharted boundaries. "With all the things I learned, I realised that I can develop myself as a well-rounded artist, who could produce, write, arrange, sing and basically see my vision come to life. Right now, my goal is to work harder and to share my music to the world."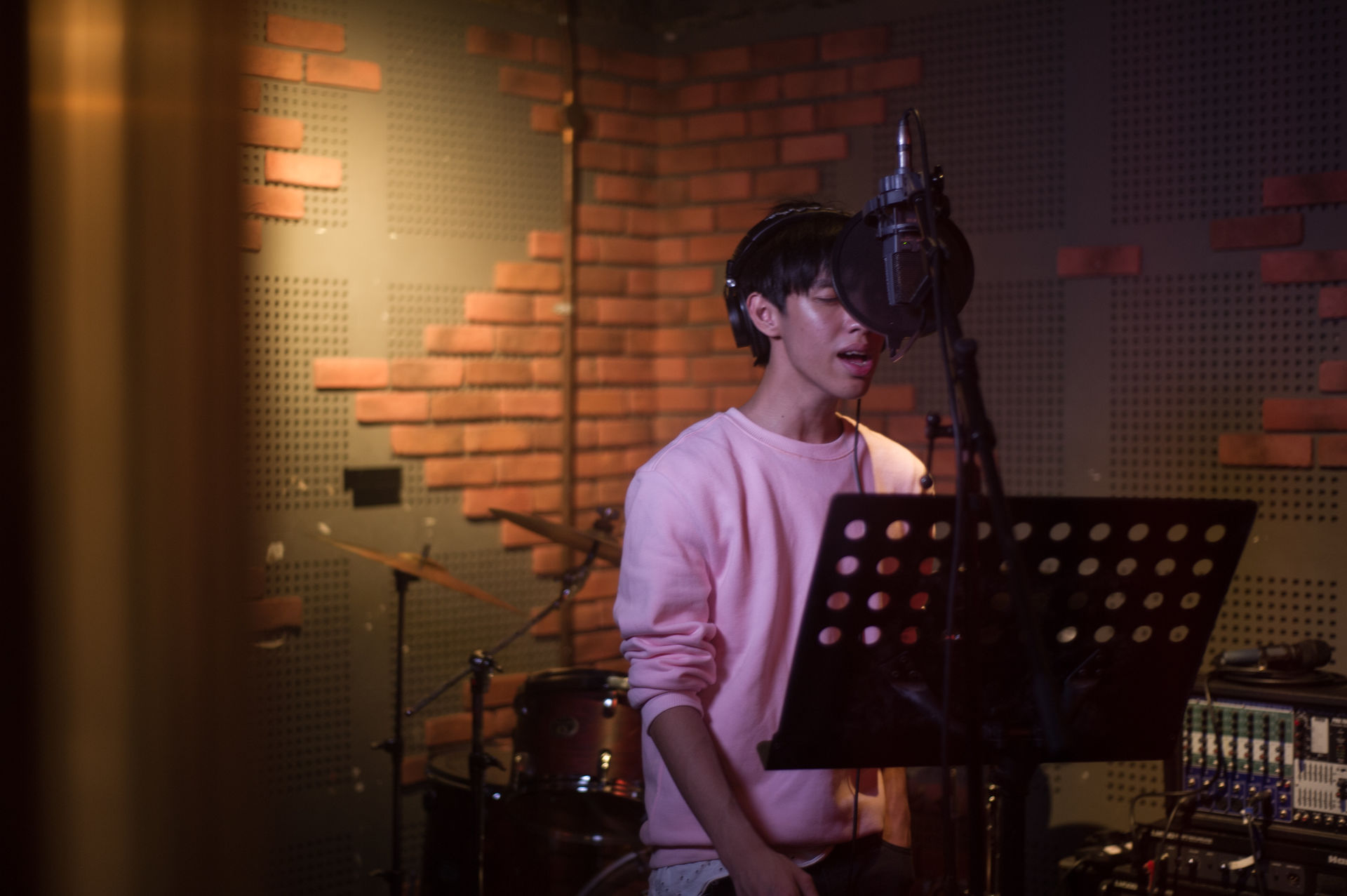 After recently releasing his latest single, 'Long Way From Home' last September under his new alias, the emerging pop star broke the record down for us, "It started out with just the bass, kick and snare. I was riffing a melody shortly after and then I penned down the chorus. I'd say that the current pandemic climate and chaos of what was happening in the world was a catalyst that drove me to write Long Way From Home. And it really got me reflecting on myself and where I wanted to take my music. So, I set aside the old projects I was working on and began expanding the world that I created in Long Way From Home."
Moving forward, Toby has established that he wants to redefine his sound and artistic style by his own rules. Citing electropop, synth-pop, and R&B which may be familiar to some, Toby is planning to put his own spin on the genres by releasing an album that is a statement to his distinct sound and imperative to cementing his musical identity.  
Speaking of his musical projects, Toby voiced out some of his dream collaborations with homegrown artists such as MYRNE, whom he speaks highly of, "He's got a really cool sound -  it's super clean and his productions are tight. I'm a big fan of future music."
Now that Toby is working on his music career full-time, he looked back on his 11-year-old self and presented a piece of advice for other aspiring musicians and child singers, "Don't be so hard on yourself. I know you cry when you make the smallest mistake, like going off pitch for a split second, or cracking because your voice is changing. It's normal and there's nothing you can do about it. Keep enjoying the feeling of being on stage and just be you." 
Toby Madox's debut album is slated for release in 2021.
In the meantime, stream 'Long Way From Home' here: 
Image credits: S.Vedanaigam
---