The line-up for this year's iteration of TONES Music Festival has been revealed. 

TONES was first established in 2013 by a committee of students from School Of The Arts Singapore (SOTA) in aims to provide a platform for the talented up-and-coming local musicians. This year, the festival will be supported by project partners Cairnhill Community Club and *SCAPE.
Last year's outing saw over 800 attendees show up to revel in the music. 
This year's line-up will feature the likes of Shye, Tell Lie Vision, Trust The Chaos, Vivid Shade, Tariot, Immoral, The Sweet Sweet River, and more. 
TONES Music Festival 2019 is set to take place on 24 August at *SCAPE The Ground Theatre from 4pm to 10:30pm. Tickets can be purchased for $10 at the door, or here.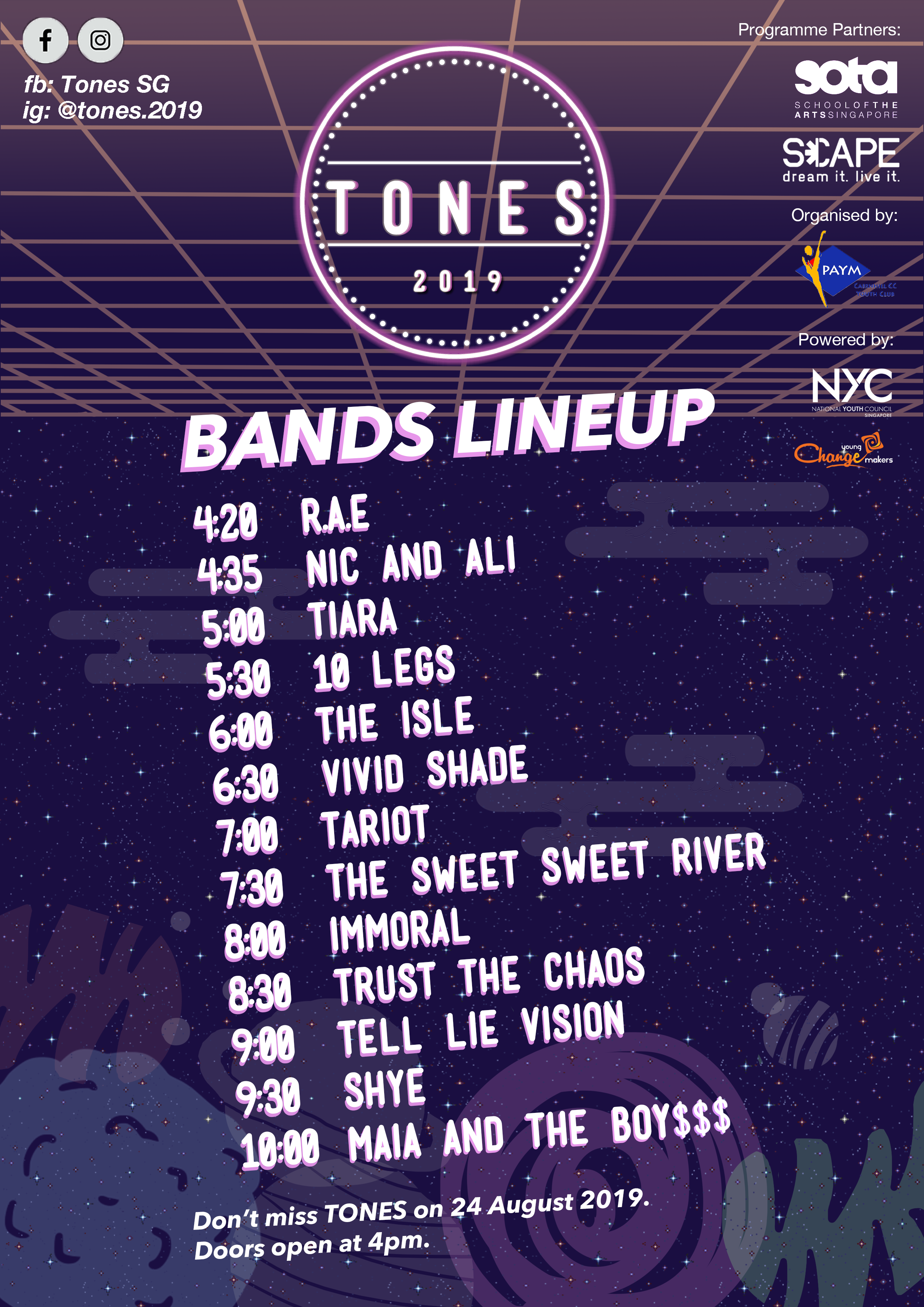 ---