GALA LAGA is back for its third edition this year. 
Organised by Wisma Geylang Serai (WGS), the signature Malay Youth Music Festival will be held online through Youtube and Facebook live stream channels on 28 November at 8pm. 
As part of its initiative to platform and support young Singaporean musicians and music-makers, GALA LAGA 2020 returns with an open call to discover budding artists to be part of its lineup this year. The top 3 selected acts will get to work with experienced industry professionals for their musical numbers, and even walk away with cash prizes up to $1,000. 
Participants will need to perform a one and a half minute original song in a video format, showcasing a distinct 'Laga' concept which entails merging of two or more musical genres, collaboration with a different group of a contrasting style, and more. 
The Open Call will be conducted in two rounds: participants will go through an online voting contest in round one, and thereafter, shortlisted participants will proceed to the final round where the top three finalists with the most Youtube 'Likes' will be selected to perform at GALA LAGA 2020. 
The submission period will run from 7 September to 7 October 2020, and all applicants are welcomed as long as they are Singaporeans or Permanent Residents between 18-36 years old, not part of a professional practising group or signed to a major recording label. 
Some of the other established artists that have performed in previous years include Rahimah Rahim, The Stoned Revivals, Akid Amir, Bushmen, The Pinholes, Fauxe, and more. 
For more information and to submit your application, click here.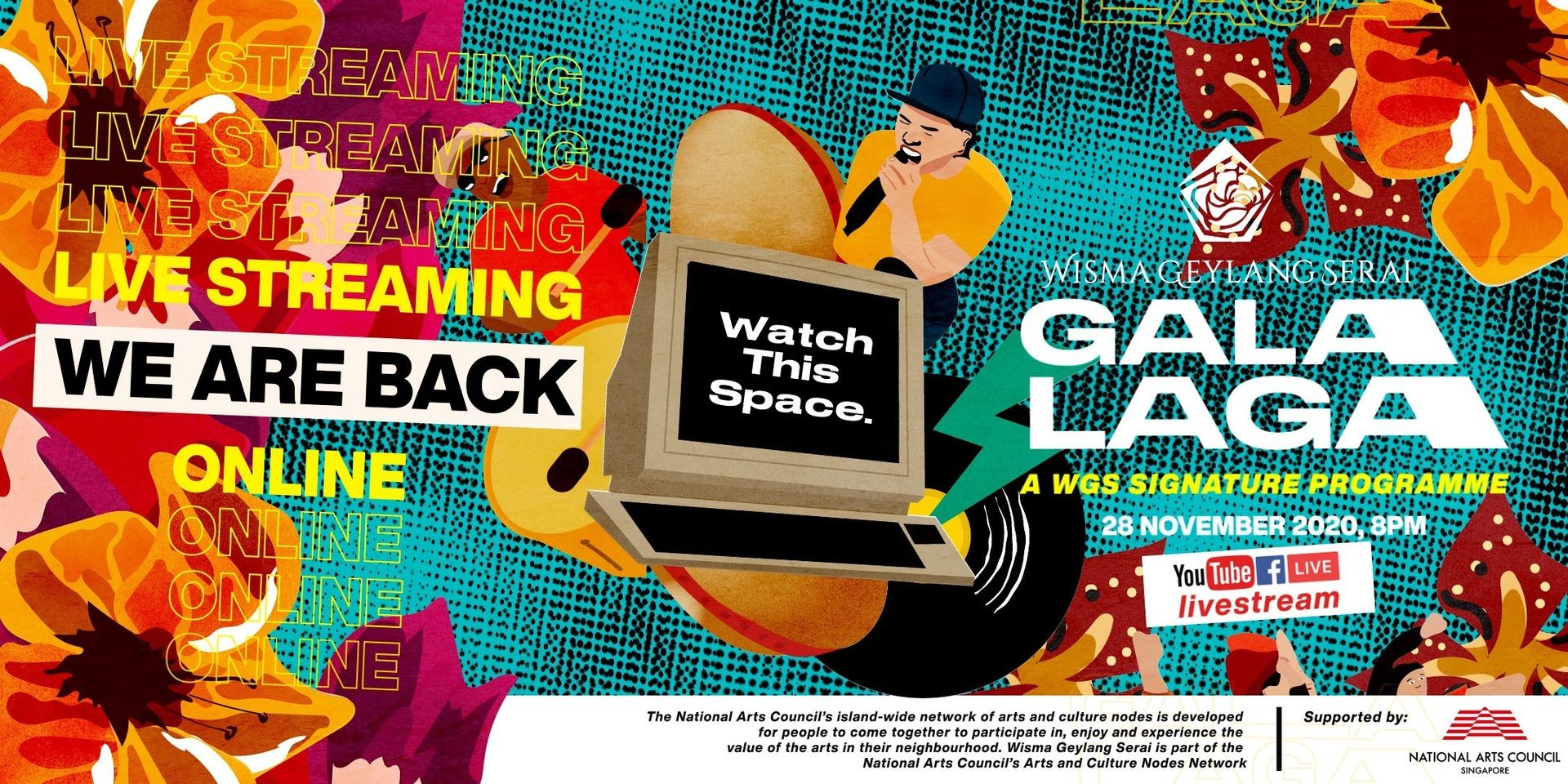 ---