If you have been keeping tabs on the globe-trotting ASMeiR World Tour of Mandopop legend A-Mei, you might have noticed a few familiar homegrown faces on stage with her. 
Made up of talented individuals from Singapore's music scene, the Taiwanese Puyuma vocalist and producer's touring band has been an integral part of the ASMeiR World Tour, entertaining audiences alongside the '連名帶姓 (Full Name)' hitmaker wherever it has travelled to.
Just this March, the outfit joined the 50-year-old in her home country of Taiwan, where she completed a remarkable 10-show run at the Kaohsiung Arena. The band has also followed A-Mei, whose real name is Kulilay Amit, on the US legs of her world tour, performing in front of audiences in Chicago, Washington, and Las Vegas, and will continue to support her at concerts in Singapore, Melbourne, Sydney, Kuala Lumpur, and Hong Kong. 
As you gear up to welcome A-Mei to the Little Red Dot on 7 and 8 July, why not take some time to learn more about the Singaporean musicians who have been a part of her ASMeiR World Tour?
---
MARTIN TANG AS MUSIC DIRECTOR, COMPOSER, AND ARRANGER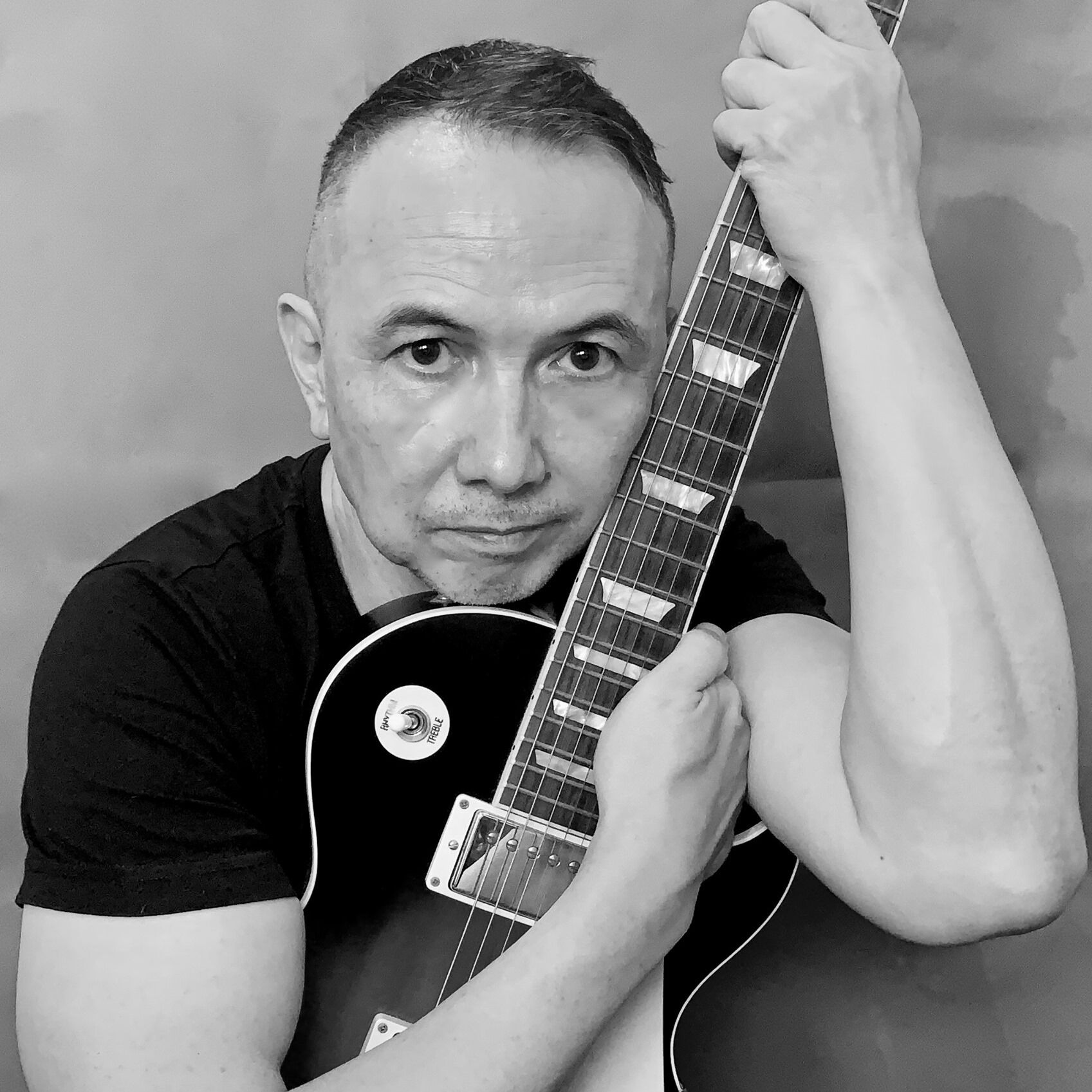 Credit: Martin Tang (Facebook)
Acclaimed music producer and industry veteran Martin Tang serves as the music director, composer, and arranger for A-mei's ongoing world tour. After spending the early part of his musical journey playing gigs on weekends, Tang went on to be a part of the 70s local music duo Tony and Terry. Later in his career, Tang went on to win three Golden Melody Awards and work with other Mandopop stars including Stefanie Sun, JJ Lin, Jacky Cheung, and Wang Lee Hom. 
---
TEO JIA RONG ON THE DRUMS
Credit: Russel Wong/Teo Jia Rong (Facebook)
Teo Jia Rong got his first big break with A-Mei during the Taipei leg of the ASMeiR World Tour last year. Having been drumming for 11 years now, the 31-year-old has also worked with international names such as Weibird, David Tao, and Show Lo, as well as homegrown artists such as Tanya Chua and Benjamin Kheng. Outside of performing, Teo spreads his love for drumming by teaching others to play the drums and organising workshops.
---
JORDAN WEI ON THE KEYS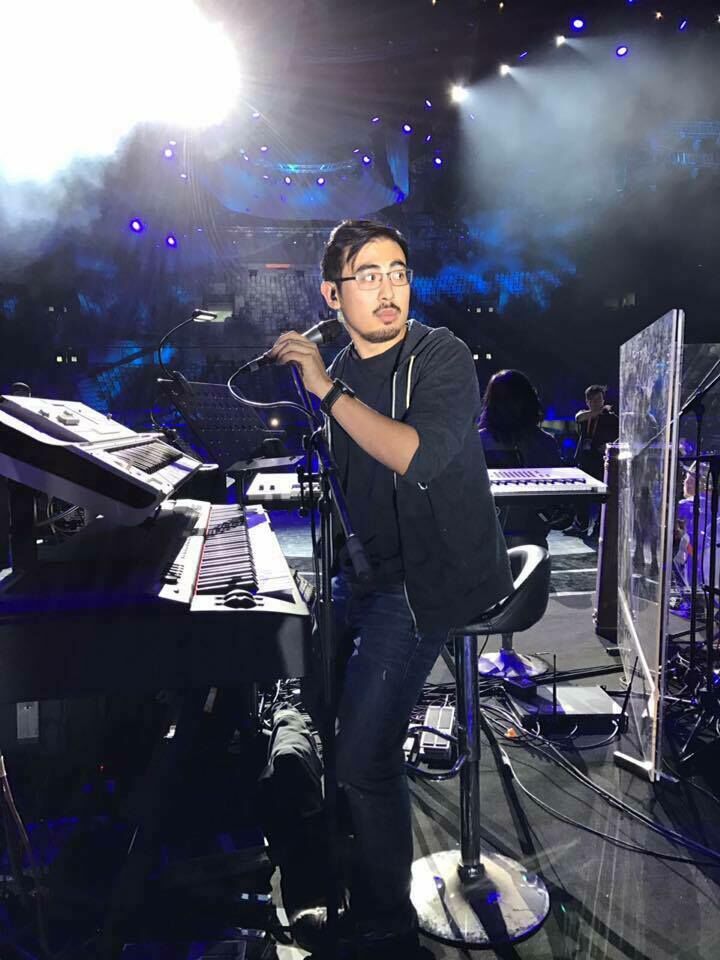 Credit: Jordan Wei (Facebook)
One of two who tickles the ivories, Jordan Wei, who has been in the music industry for 24 years, brings plenty of experience to the team. In addition to being a skilled keyboardist, the multitalented musician plays the bass, drums, and guitar, instruments which he taught himself to play at an early age.
The jazz musician and educator also performs as part of the Jordan Wei Trio at venues such as Timbre and BluJaz Cafe and is the co-founder of wedding entertainment company Wedding Buddies. 
---
GOH SI KAI ON THE KEYS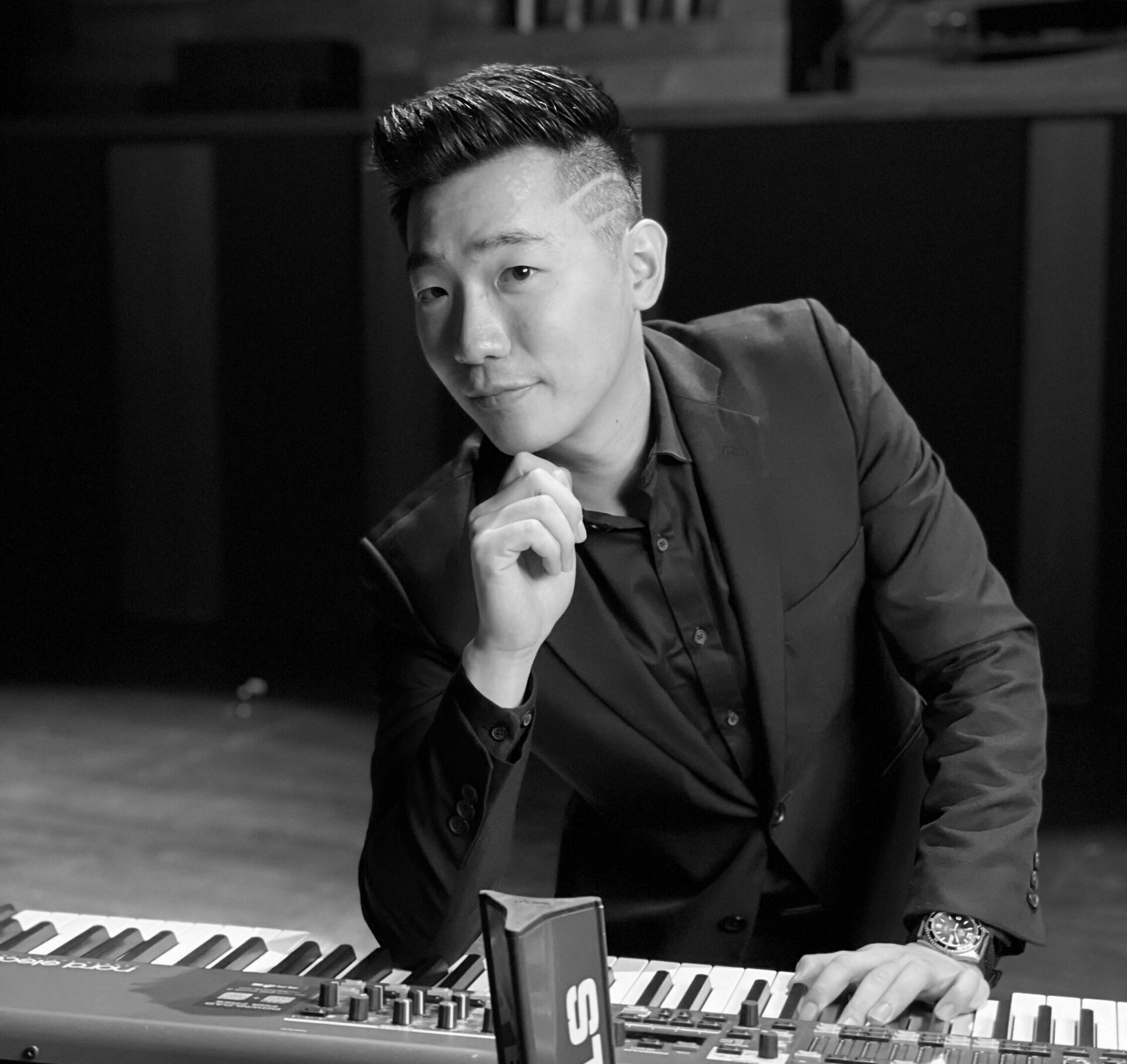 Credit: Goh Si Kai (official website)
Keyboardist Goh Si Kai is another member of the touring band that got his first big break with A-Mei. The Singapore Polytechnic alumnus was part of the Esplanade's Bright Young Things Jazz mentorship programme in 2012 and went on to become the band leader and arranger for Mediacorp's SPOP Sing! singing competition six years later. His portfolio includes team-ups with acts such as TFBoys, David Tao, Gareth Fernandez, and Linying. 
Goh was initially brought on board as a substitute for Wei during the US leg of the tour. Following the Kaohsiung stop, he was inducted into the band as its second keyboardist.
 

 

View this post on Instagram

 
---
SHAUN SEOW ON THE BASS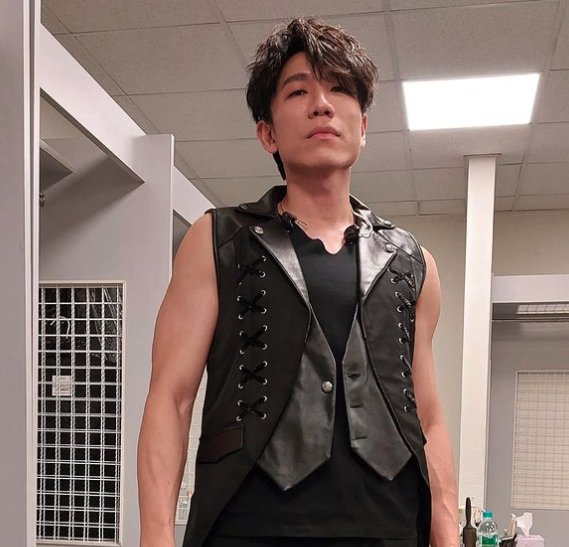 Credit: Shaun Seow (Instagram)
Another seasoned musician who has been a part of A-Mei's touring band, Shaun Seow is someone who has mesmerised audiences alongside "God of Songs" Jacky Cheung, Golden Melody Award-winning singer-songwriter and producer Li Rong Hao, and Singapore's very own JJ Lin.
According to local podcast Bold but Gold, Seow's road to success was one with many setbacks, including dropping out of university and having to spend years performing in clubs as an unknown artist. But through sheer determination and hard work, Seow overcame these hurdles and his story serves as an inspirational one for aspiring musicians in Singapore.
 

 

View this post on Instagram

 
---
SIMON LAI ON THE GUITAR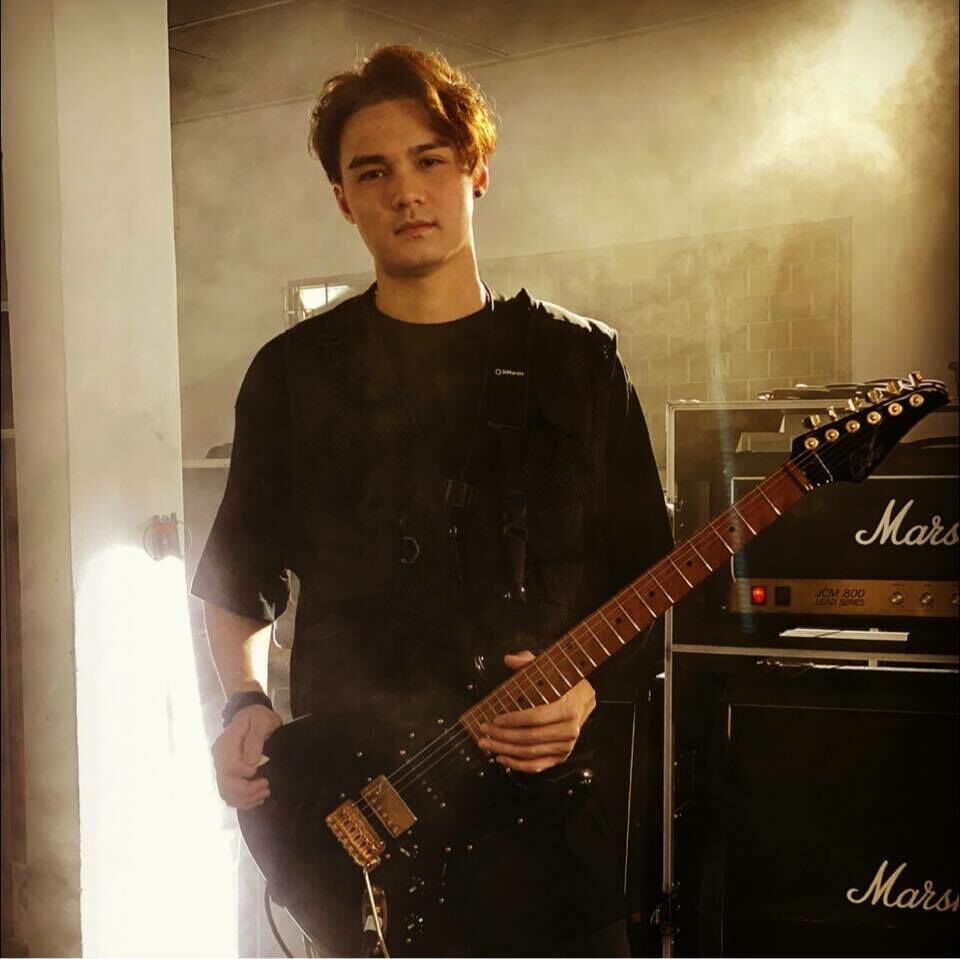 Credit: Simon Lai (Facebook)
Armed with his electric guitar, Simon Lai is someone you can count on to energise the performances that he is a part of. Outside of performing with A-Mei, he shreds the guitar as a member of Australia-based act Cynation, which he co-founded back in 1998, and local band AL4HA, in which he is bandmates with 2015's Getai Challenge champion Desmond Ng.
Lai cites Paul Gilbert, Steve Vai, Joe Satriani, and Mateus Asato as artists who have influenced his playing style.
 

 

View this post on Instagram

 
---
EVAN LOW AS ARRANGER CONTRIBUTOR, AND PROGRAMMER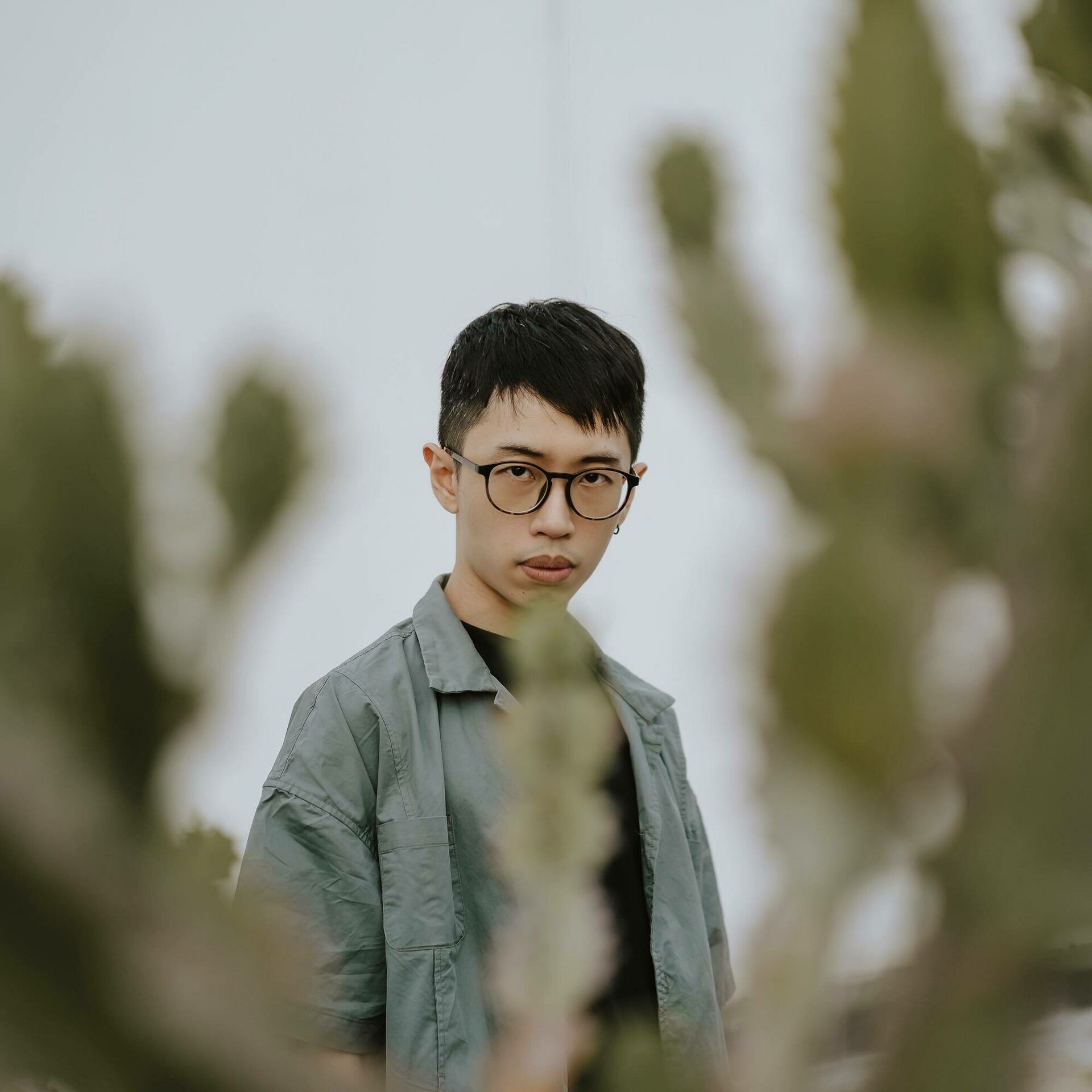 Credit: Axel Serik
Evan Low is a name that should be familiar to many. Also known by his musical alias evanturetime, the 34-year-old has been part of the tour as an arranger contributor and programmer. In his career, the Berklee College of Music alumnus has done sound engineering work for artists such as David Foster and Nathan East, collaborated with local acts like Nathan Hartono, The Sam Willows, and iNCH, and has even contributed to the 2021 National Day Parade theme song, 'The Road Ahead'.
 

 

View this post on Instagram

 
---
Martin Tang, Teo Jia Rong, Goh Si Kai, Jordan Wei, and Simon Lai will support A-Mei at the sold-out Singapore leg of her ASMeiR World Tour. They will be joined by Gary Leo, who will be replacing Evan Low.
---