In little over a week, Singapore celebrates its 53rd birthday, and as we know, any National Day Parade is not complete without music. Many beloved musicians are taking center-stage at this year's parade, which is themed "We Are Singapore", ushering along a vibrant, heartwarming celebration of how far Singapore has come. Here's a quick introduction to whose talents you can expect to see showcased at this year's Parade on the 9th, whether you're watching from home or at The Float @ Marina Bay.
---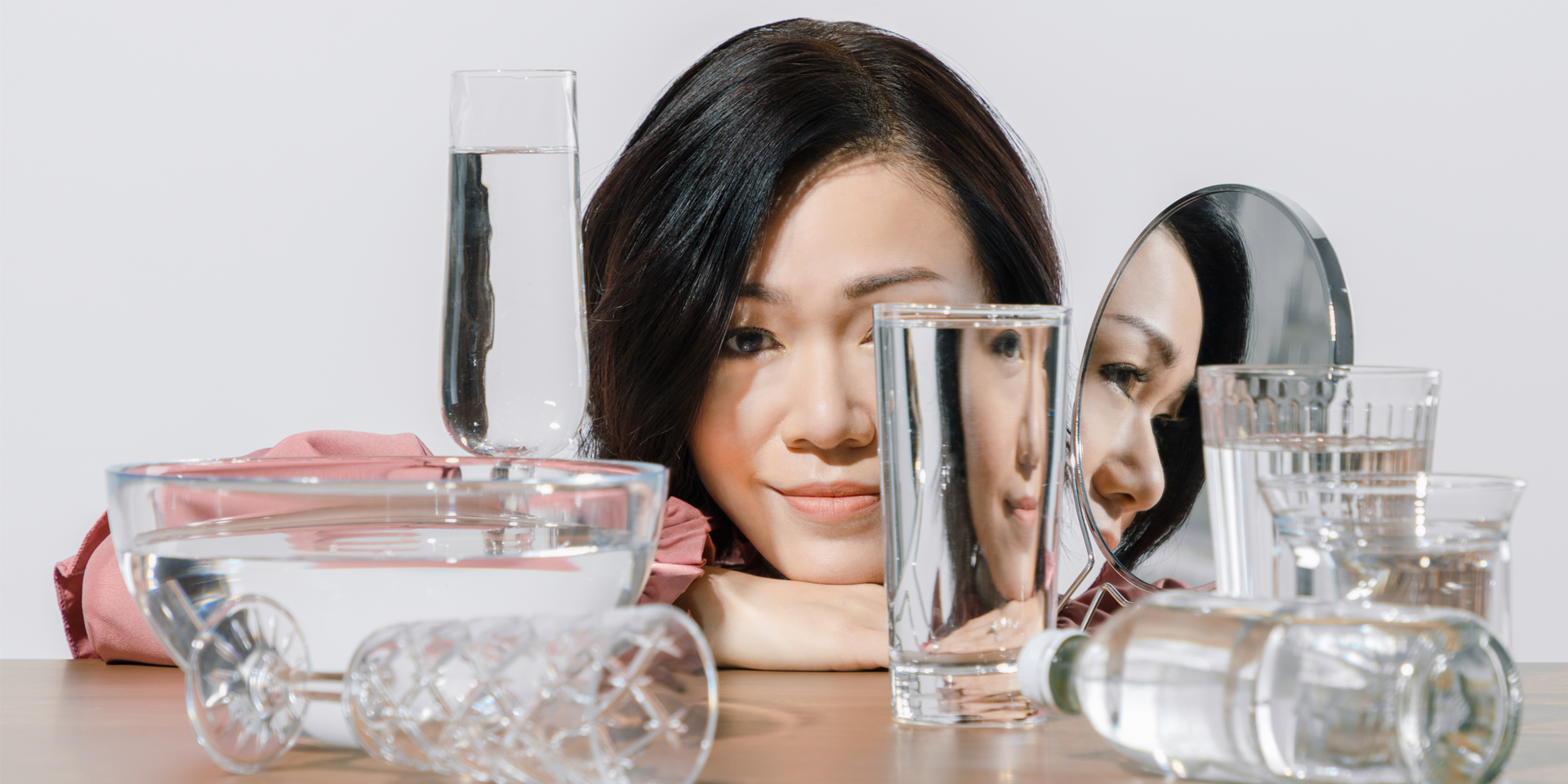 Joanna Dong
Many of you may know Joanna Dong for being the second runner-up of Sing! China season 2, but did you know she was also a contestant in the very first Singapore Idol in 2004? That alone, inspired her to kick start her music career. Joanna won the hearts of many with her melodious vocals and has even collaborated with Brazilian supergroup Bossa Negra. Although Jazz music was her forte, Joanna has proven herself to be just as amazing in other genres as well. We can't wait for what she has in store for us this National Day!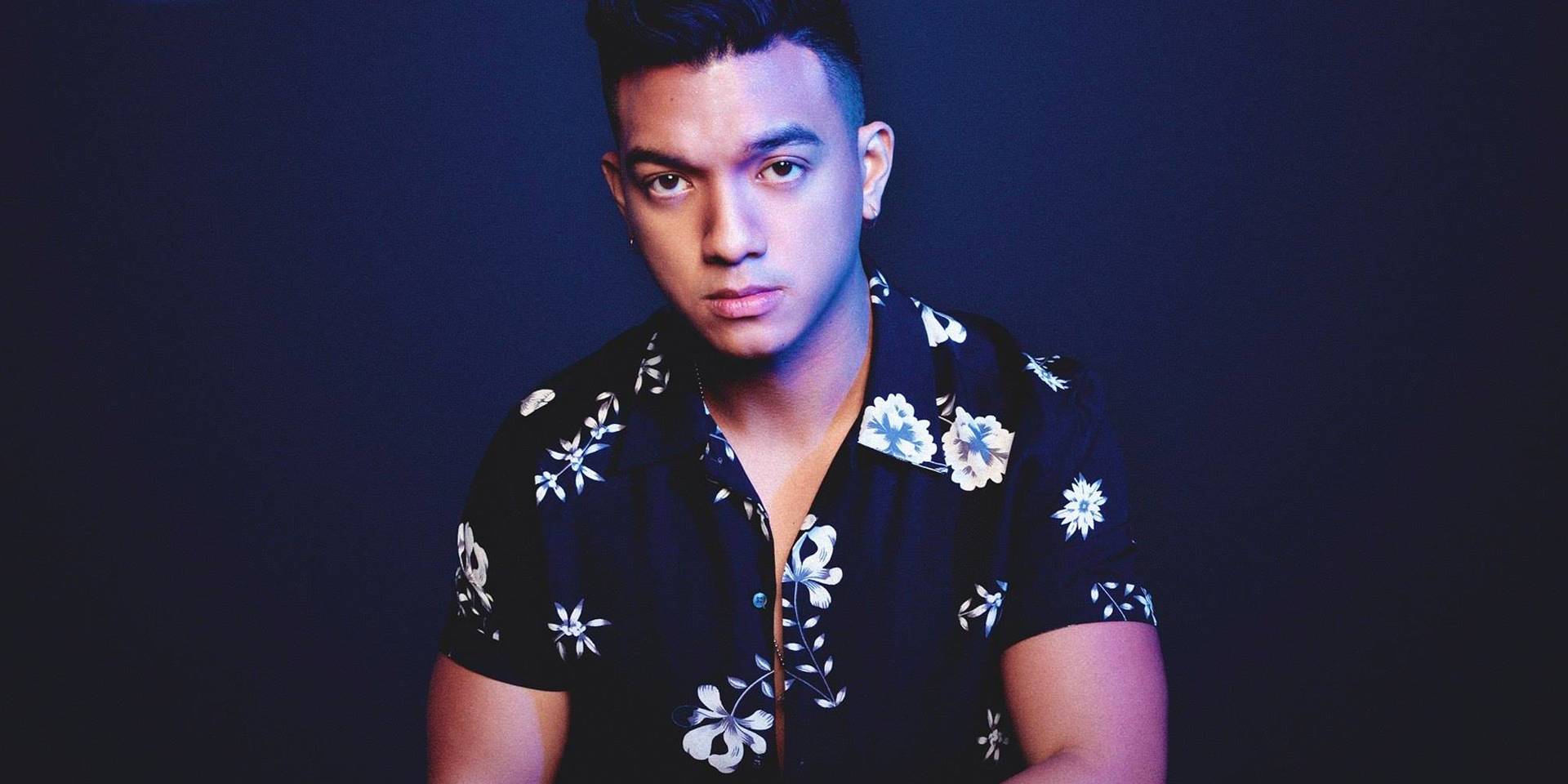 Gareth Fernandez
Nicknamed the Justin Timberlake of Singapore, this is one artiste you'd want to keep on your radar. Gareth Fernandez's sound is a unique mix of R&B, pop and soul. The Final One alum cites influences from Bruno Mars, Nat King Cole, Stevie Wonder and Sam Smith.  Although he is fairly new in the scene (he made his debut in 2014), his song 'Bit Of Your Love' has crossed a million streams on Spotify! His sultry vocals and charisma will make you swoon for sure.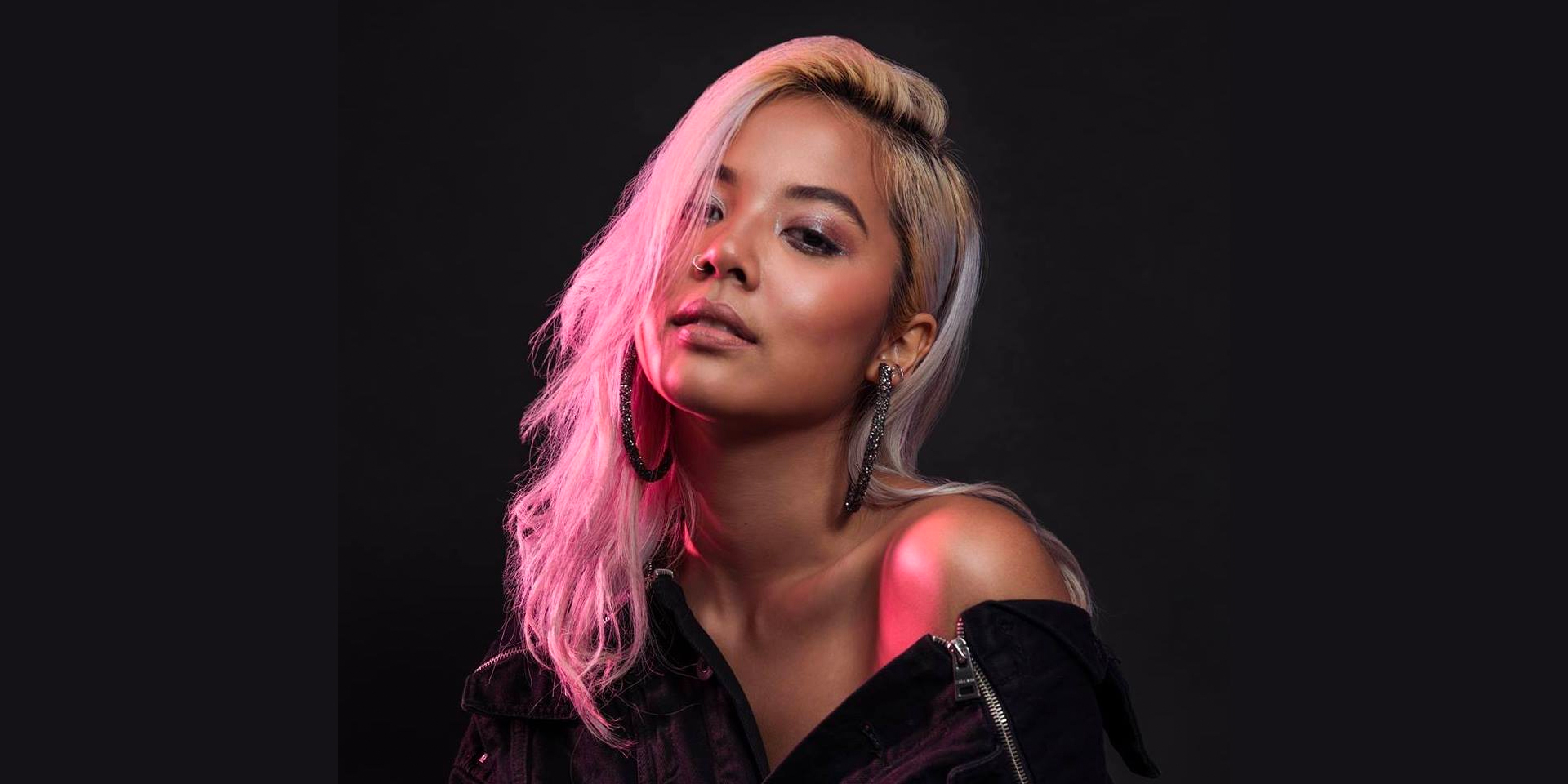 Aisyah Aziz
Aisyah Aziz is well-known not only in Singapore but also across the Causeway borders. Her appearance on Malaysian reality programme Akademi Fantasia in 2013, built her strong and solid fan base. She has since won several prestigious awards including Best Asian Artist award at the Mnet Asian Music Awards in 2017. Her powerful stage presence coupled with her amazing live vocals are definitely something you should look out for in this year's National Day Parade.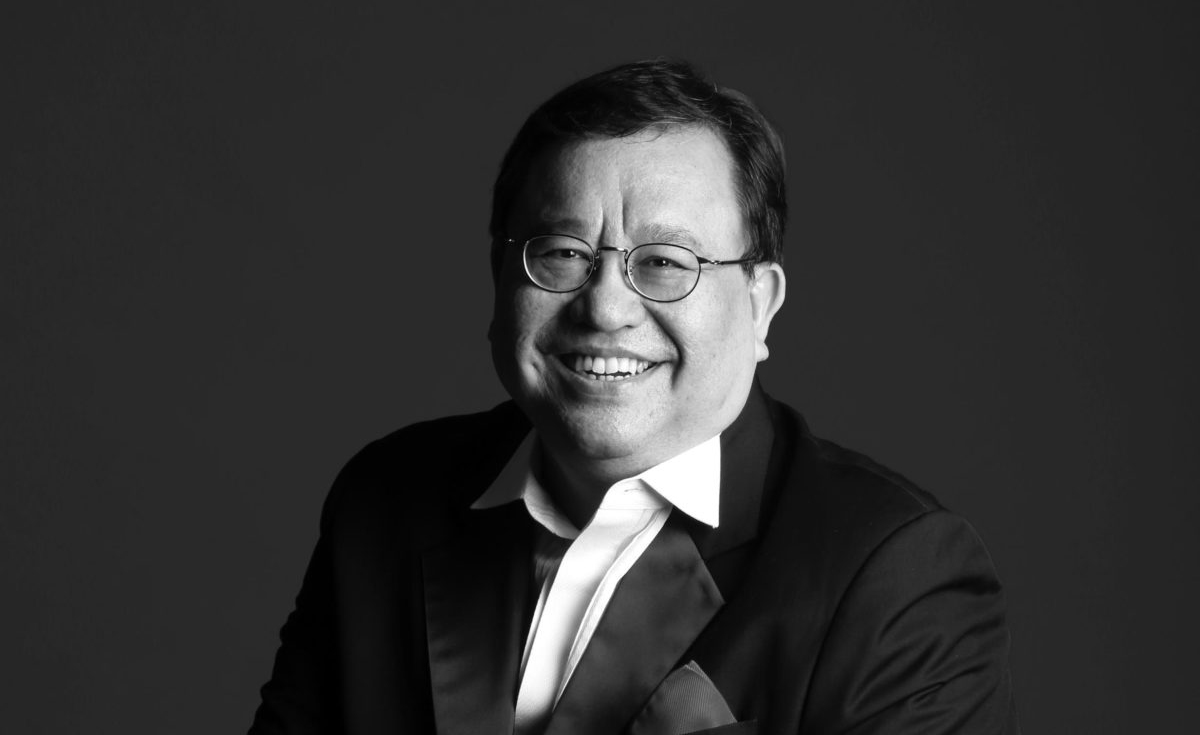 Jeremy Monteiro
Singapore's very own King of Swing will be performing at this year's National Day Parade. Jeremy Monteiro and National Day festivities go back a long way – the pianist and jazz luminary has had a hand in the creation of 'We Are Singapore', 'Count On Me Singapore' and 'One People, One Nation, One Singapore'. Monteiro has been performing and playing for more than 40 years, and has performed with the likes of Simon & Garfunkel, Ernie Watts, Bobby McFerrin and more. He was awarded the Cultural Medallion in 2002.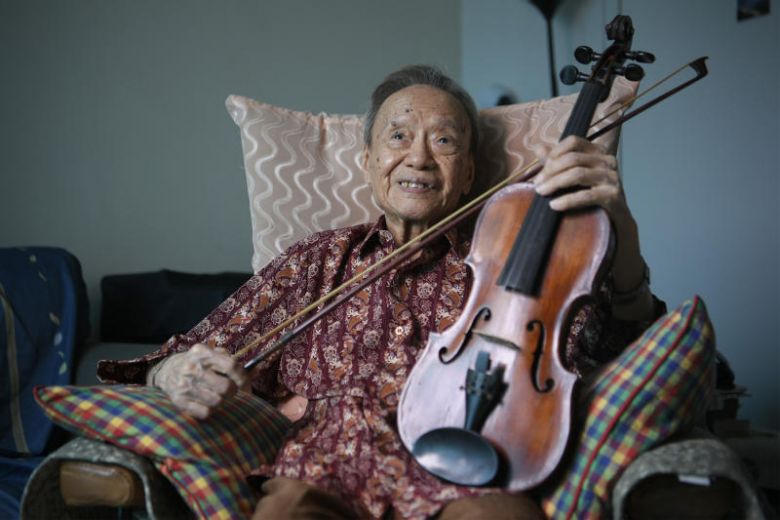 Photo credit: Mark Cheong / Straits Times
Julai Tan
Performing with Monteiro is 93-year-old violinist Julai Tan, who will be performing at the Parade for the first time ever. It will be his largest ever audience. As the Straits Times reports, he first began learning violin when he was seven years old, but honed his skill through performances after his education was disrupted by the Japanese Occupation. He joined the Singapore radio orchestra in the 1950s, performed with the BBC orchestra the decade after, and in 2010 was awarded the Lifetime Achievement Award at the 15th Composers and Authors Society of Singapore (Compass) Awards.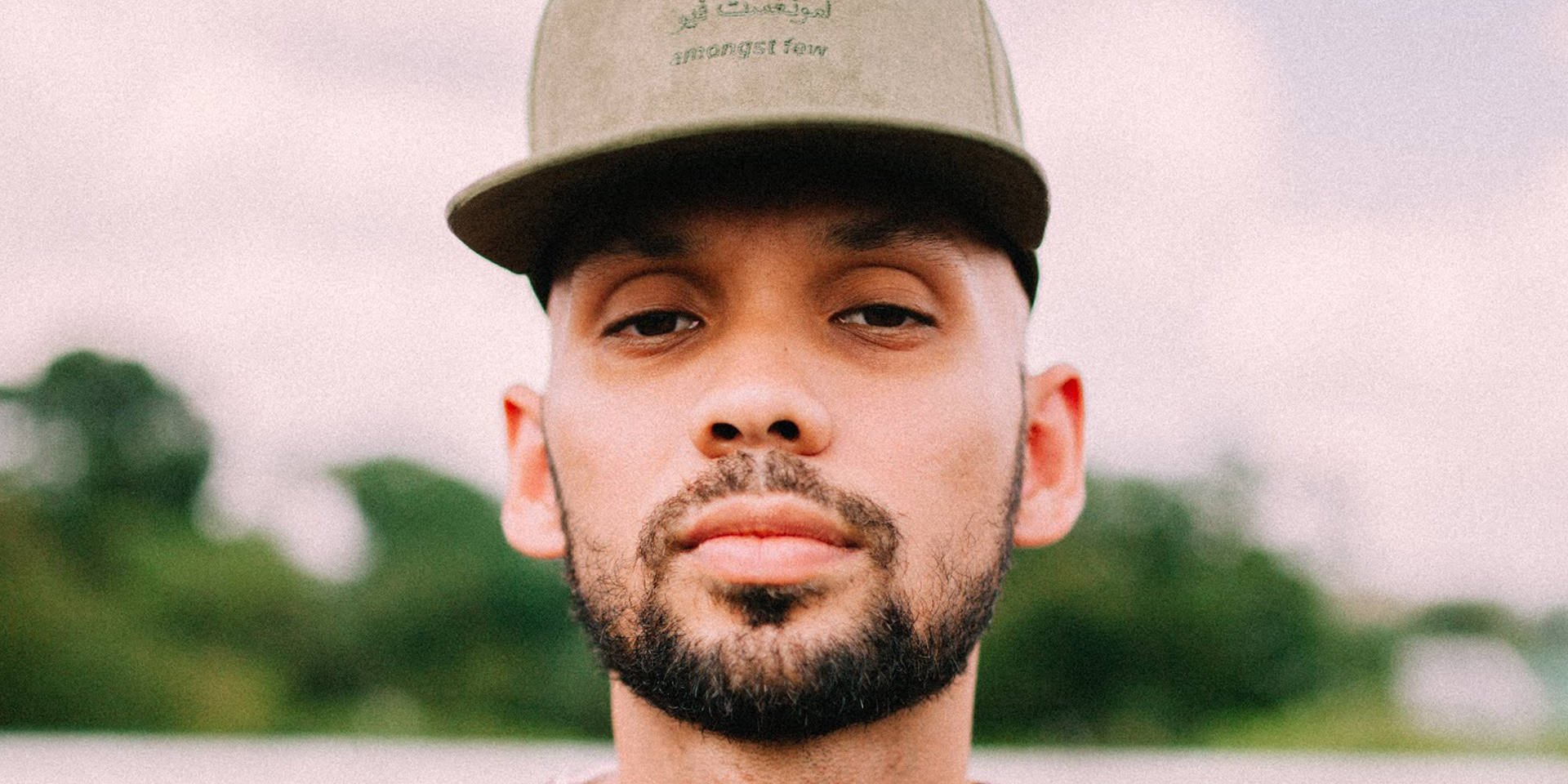 THELIONCITYBOY
"Hip-hop is the CNN of the ghetto", rap elder statesmen Chuck D once said. Obviously, the parameters of D's quip have to be slightly modified when applied to Singapore. In the +65, hip-hop sits at the intersection of street wisdom and circumstances-transcending power and THELIONCITYBOY is one of the wielders of that torch. More than a decade in the game, he's amassed a faithful army of diehards as well as a reputation for having the one of the most frenetic, kinetically powerful live shows here. Then, there's the music. His catalog, which includes the viral favourite 'Bitch, I'm on an Obike', is also home to his debut album Paradise, a magnificent, high-stakes depiction of what it means to be Singaporean. THELIONCITYBOY is also the one rapping the pledge in this year's National Day theme song 'We Are Singapore' – the first time the pledge has ever been officially given that treatment.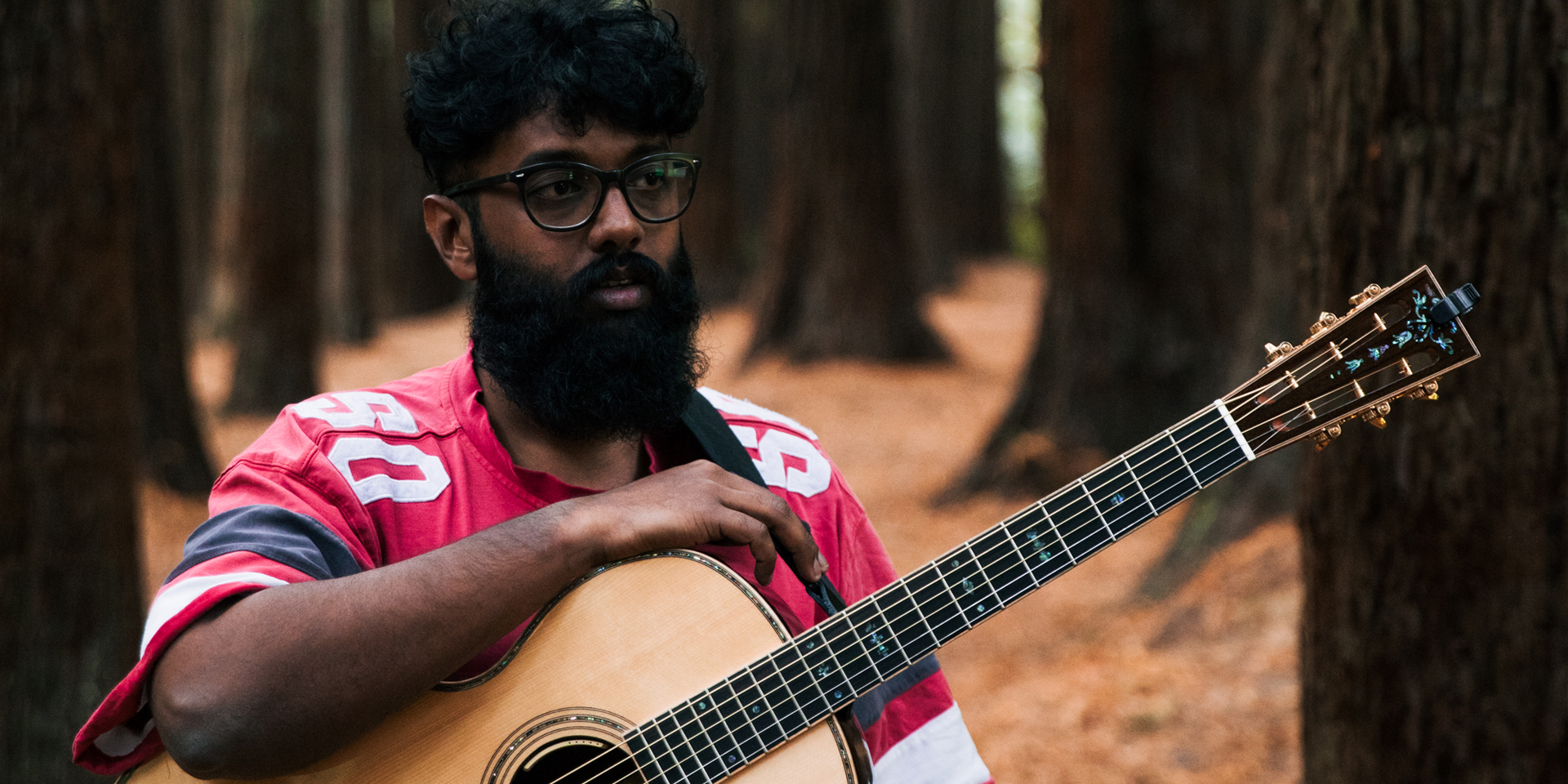 Shak'thiya
Shak'thiya's most familiar veneer is that of the acoustic guitar-toting singer-songwriter. But that guise is the staging ground for an expansive approach to music that collapses multiple canons into a singular thrall. He more than knows his way around a groove and his penchant for drama and storytelling is matched by his arresting baritone – in him, there's the questing spirit of the poet as well as the magnanimous heart of the romantic. His inclusion in the National Day Parade is a national endorsement of his gifts. We'll definitely be keeping our ears peeled for any new music bearing his name.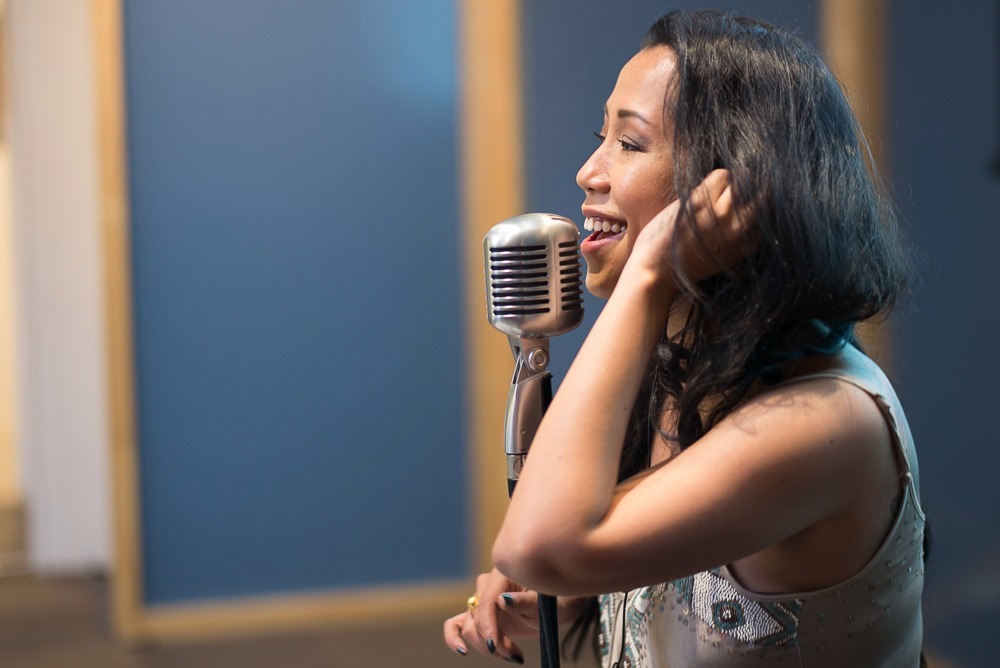 Vanessa Fernandez aka Vandetta
Simply put, Vanessa Fernandez is the gift that keeps on giving. Few have given so utterly much of themselves to the cause and endeavour that is local music. From her early days as the honey-voiced singer of Urban Xchange, the first local band to sign with Universal Music Singapore, to her tenure on radio, where she helmed Lush 99.5FM, which ensured that the airwaves were populated with cutting-edge local music, and in her various artistic guises, of which Vandetta is her most recognisable, she's a soul-forward mentor who's as inspired as she is inspiring. When she sings, you'll know it.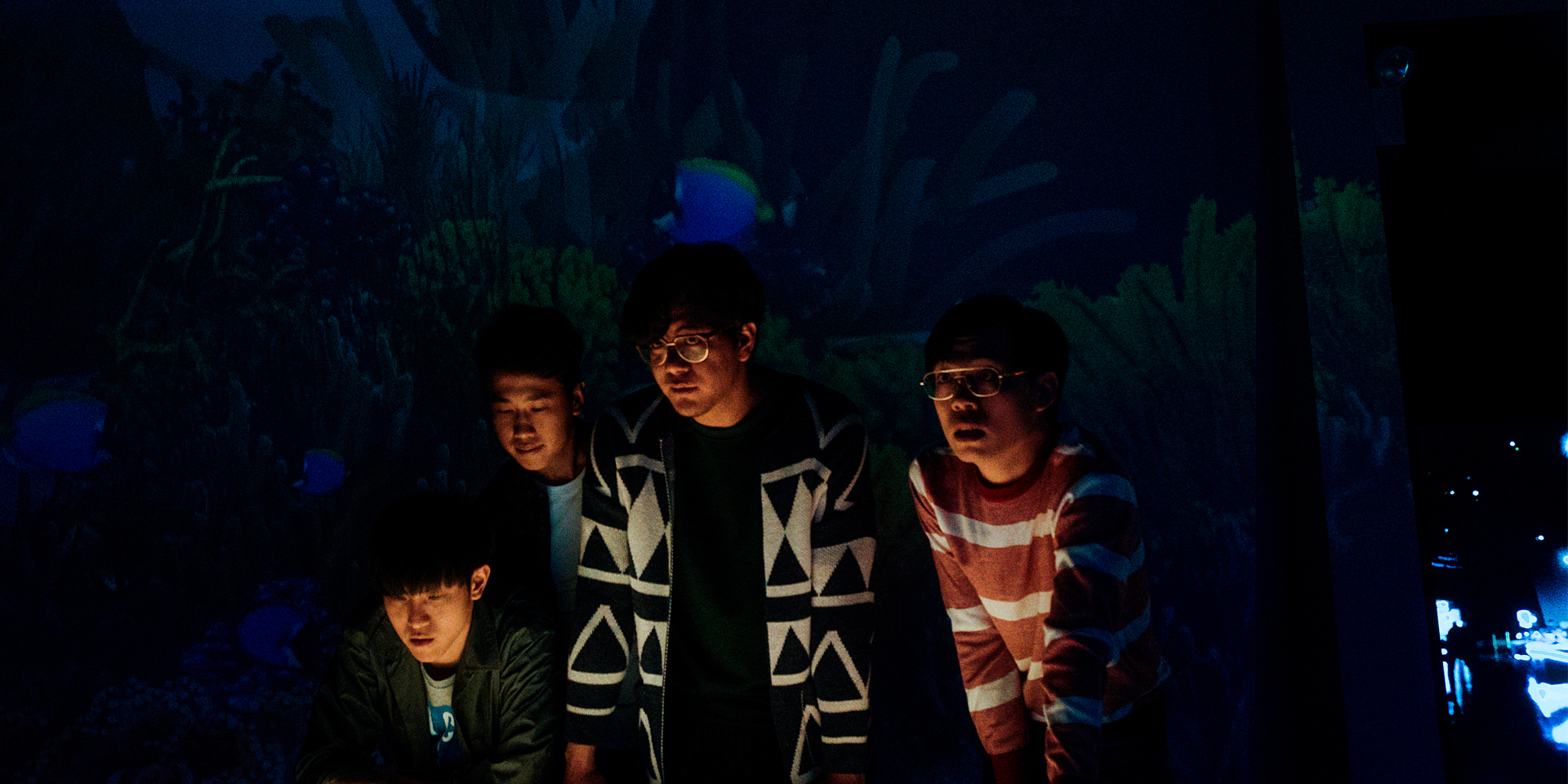 M1LDL1FE
Formerly known as Take Two, the band formed in 2012, and were first conceived as a University Hall cover band, quietly working on original music. In 2015, they released their first EP, Pairs, to critical acclaim both locally and in the region. The band went on to open for international bands such as Death Cab For Cutie and Walk The Moon in Singapore. In 2017, the band decided to rebrand themselves as M1LDL1FE, and the change was welcomed with open arms. M1LDL1FE will be performing an original song of theirs at the 2018 National Day Parade, and we can't wait to see it.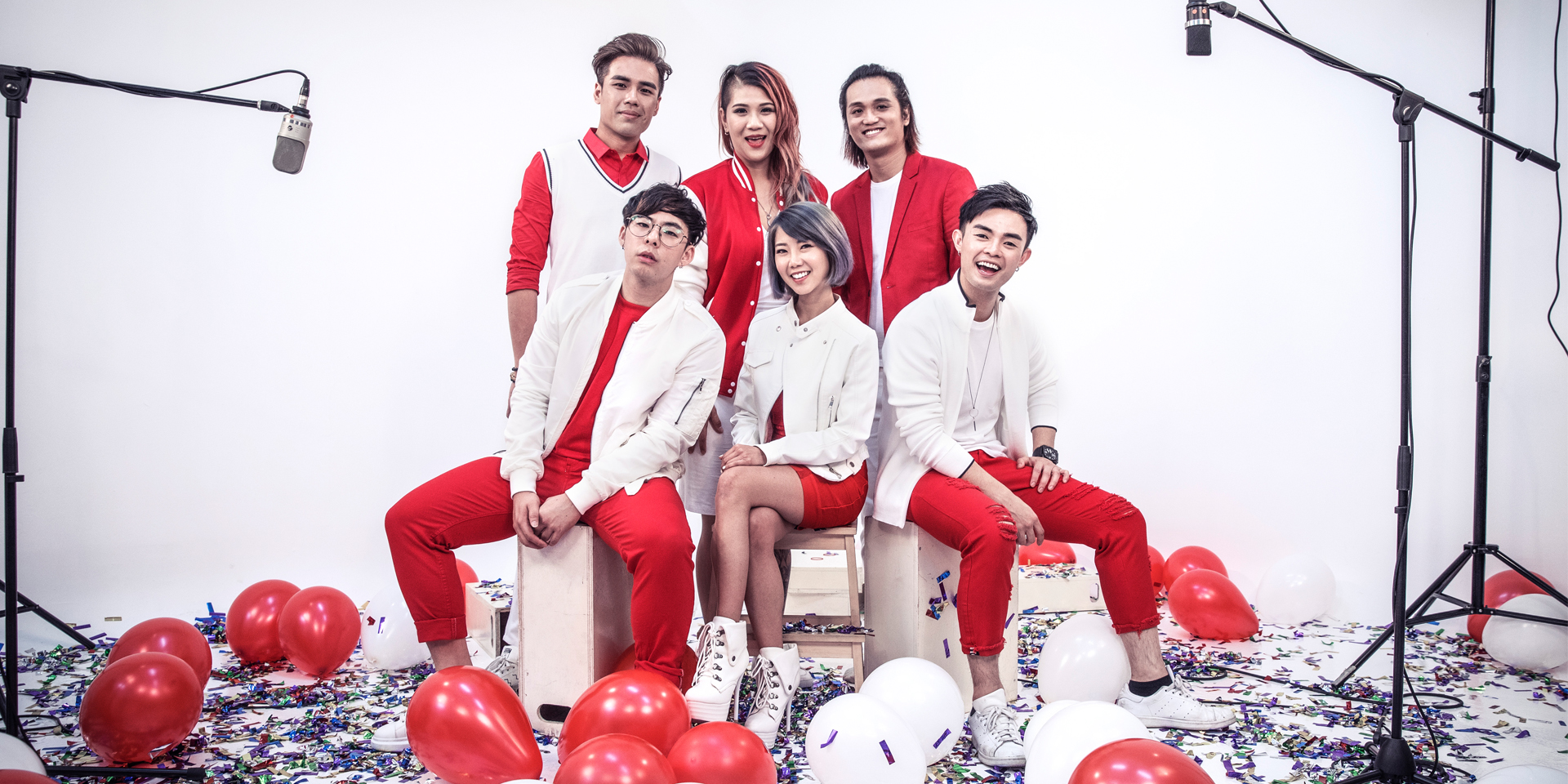 MICappella
Singapore's premier a cappella group MICappella are finally getting their chance to shine on a national platform, as they take the stage at this year's National Day Parade. For anyone who isn't in the know, a cappella is where musicians both sing and create the music using only their voices, and MICappella just happen to be Singapore's best a cappella group. Having sold out the Capitol Theatre and performing at the Asia Song Festival in Korea, MICappella have more than earned their right to perform at this year's parade. Before they take to the stage at The Float @ Marina Bay, check out their medley of 26 (!) National Day songs.  
Mashruddin and Nizaruddin
Earlier this year, Singaporean internet users hotly debated the presence of buskers on our streets, a controversy incited by a forum letter that argued that busking should not be allowed as a day job. Now, months after many Singaporeans chimed in to defend street entertainers, a busking father-son duo will perform at this year's National Day Parade. Mashruddin Saharuddin and his son Nizaruddin, who busk at their usual spot outside Tampines MRT station, will take to The Float @ Marina Bay late in the programme on 9 August. They are also featured in a series of films centered on Singaporeans who've struggled and overcome that will play throughout the show. According to the Straits Times, Mashruddin, who is blind from birth, has busked on Singaporean streets for decades, even before it was made legal in the 1990s. Nizaruddin started busking with him at the age of 13.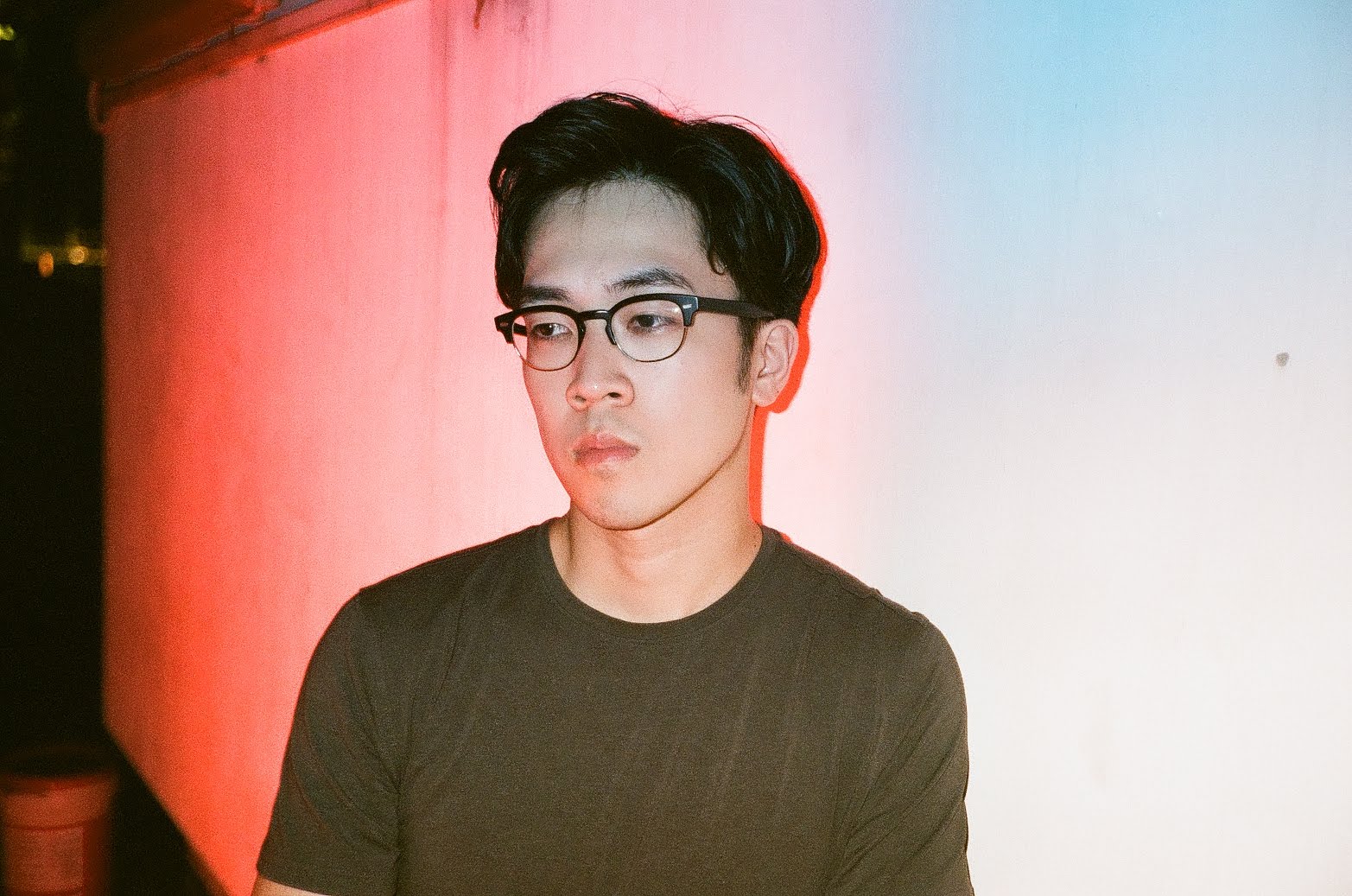 Charlie Lim
It should come as no surprise that Charlie Lim, the man behind this year's National Day theme song will be performing at the Parade. Charlie Lim is also the musician behind the songs 'Bitter' and 'Knots' and is known for his soulful, melancholic sound. His 2015 EP TIME/SPACE reached number one on the iTunes Singapore chart within an hour of its release and has received rave reviews, bringing him to stages all across Asia. It's certain he'll be performing this year's theme song at the National Day Parade, and given how great the song is, we just can't wait.
---