Theatre aficionados in Singapore have been buzzing about the latest spectacle in town — Don't Call Him Mr. Mari Kita — a loving musical tribute to local legend Zubir Said. 
The Wild Rice show celebrates the enduring legacy of Zubir Said, from his humble beginnings to the triumphant highlights of his career. In its essence, the show proclaims why Pak Zubir is so much more than the composer of our national anthem and explores his cultural imprint on Singapore music, from the emotive soundtracks of local films to vibrant national classics.
Here at Hear65, we caught up with the show's mastermind, Julian Wong for a quick chat. From his committed research behind the scenes to his graceful performance on stage, Wong is resolute in honouring Zubir Said in his full glory. Not only did Wong conceptualise and write the show, but he also shares an intimate connection with Pak Zubir — Wong's mentor, the late Iskandar Ismail, was Pak Zubir's student himself.
In the following interview, Wong explains his creative inspiration and research process behind the show, what he hopes audiences take away from it, and his plans with Wild Rice moving forward.
---
Hello, Julian! Congratulations on the successful run of Don't Call Him Mr. Mari Kita so far. How is it like to finally introduce it to the general public since last year's unfortunate cancellation due to COVID-19?
Julian: We couldn't wait to finally premiere the show! But just as we began rehearsals, there was news of yet another COVID-19 surge and, unfortunately, our production wasn't spared this new wave of infections. We successfully opened the show and had 2 wonderful performances, and then had to shut down for a week as several members of the company tested positive for COVID-19.
For the past two and a half years, we have been starting and stopping; it has been exhausting for all of us. But I am very inspired by my colleagues' optimism and resilience, and I have been heartened by the supportive messages that I have received from the audience. We have added 4 shows to the run to make up for lost time, and we are raring to go again!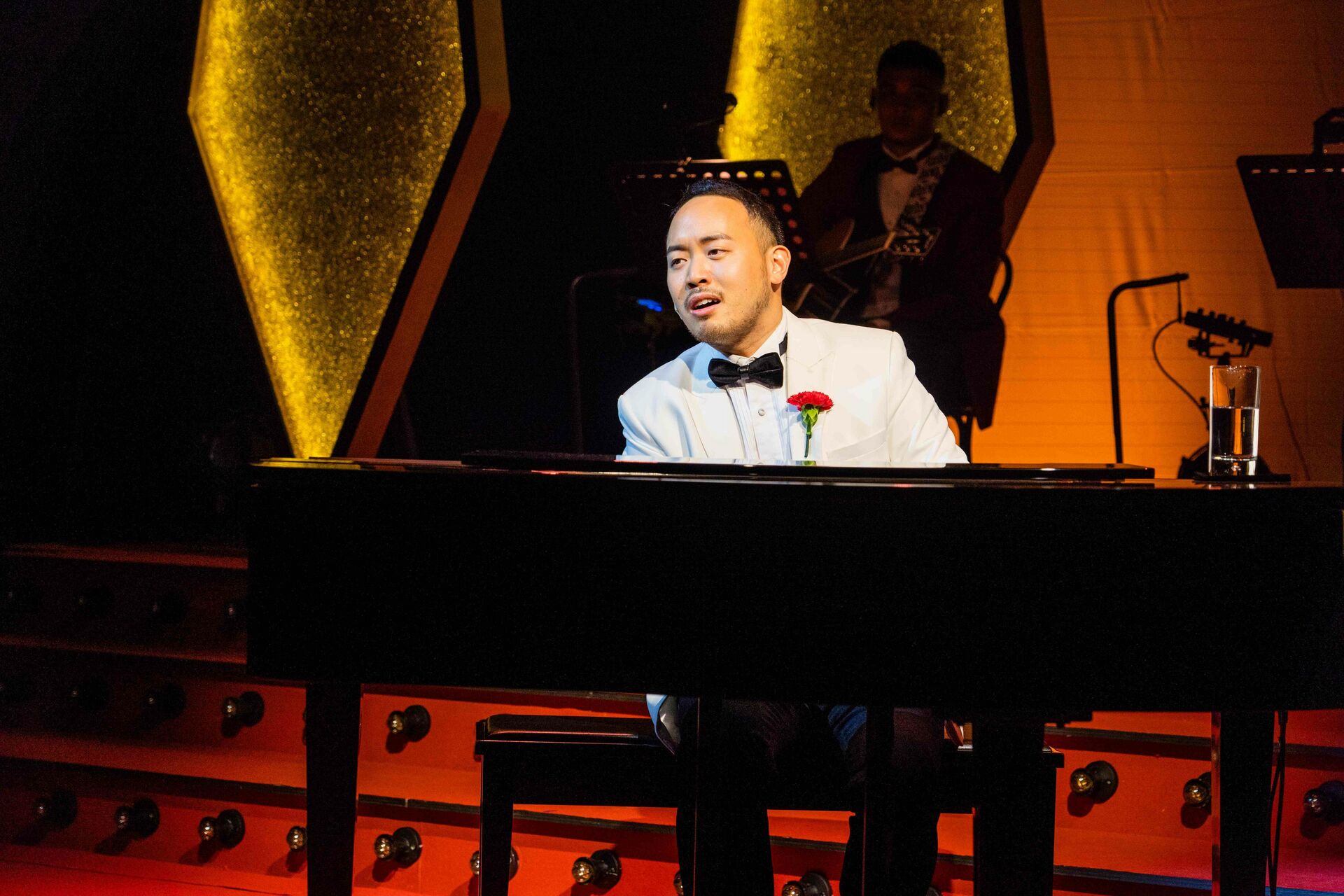 You've previously performed a short Zubir Said tribute in 2019 for the Light to Night Festival. What inspired you to expand this tribute into a full-length theatre show?
Julian: Back in 2018, Beatrice Chia-Richmond – who was slated to direct the 2019 Light to Night Festival – reached out to me with a request from the Singapore Bicentennial Office. They wanted to shine a spotlight on Zubir Said and his music in some way, and I agreed immediately, because I saw it as an opportunity to honour my teacher, the late Iskandar Ismail, whose own mentor was Pak Zubir.
The result was Sayang Disayang: The Lesser Known Works of Zubir Said, a 35-minute concert that premiered at the National Gallery in February 2019. Ivan Heng, the Founding Artistic Director of Wild Rice, came to watch the first incarnation of the show.
In May 2019, when Wild Rice's new Ngee Ann Kongsi Theatre at Funan was still very much a building site, Ivan reached out to me and asked if I would develop the work with him to perform it at the new theatre. He felt that this show could bring people of all walks of life together, and give audiences a sense of belonging and community, and that it was important for more people to know the story of Pak Zubir's incredible life.
Three years and considerably more research and hard work later, we're proud to finally be able to welcome audiences to watch Don't Call Him Mr. Mari Kita.
Your research process of Pak Zubir's history was described as 'painstaking'. What was the biggest challenge you faced during your research? On the flip side, were there any pleasant surprises you've discovered about Pak Zubir in the process?
Julian: It was 'painstaking', but also greatly rewarding! The research process took some time – I magnified old pictures of Pak Zubir's handwritten sheet music, played through every one of the sometimes inaccurate transcriptions of his music that exist, and cross-checked them with recordings if they were available.
Some of the transcriptions made less musical sense than others, and all of them didn't include chords or piano accompaniment. As a result, there were quite a few musical gaps to fill, and it was important to me that I did so respectfully. When I transcribed lyrics from old recordings with poor sound quality, I always checked them with my dramaturg, Alfian Sa'at. Talking to Pak Zubir's daughter, Dr. Rohana Zubir, and reading her father's biography (Zubir Said: The Composer of Majulah Singapura) was very useful; Dr. Rohana's blessing means the world to me.
This process took a long time because, for every choice you make when arranging music, there are many other choices that you automatically de-select. So every choice I made had to be the one that I felt best represented Pak Zubir's intentions in composing his songs.
One of the biggest questions that set me on my own journey of discovery about Pak Zubir was how surprisingly bare his official legacy is. He has been conferred the status of a national icon, and has been celebrated and decorated – his name is on a street sign right outside the School of the Arts! So why do we all know so little about this man and his music?
During the course of my research, I learned about his trials and tribulations as a musician in Singapore – how there were efforts to silence his music and take it off the airwaves, followed decades later by efforts to reclaim, recognise and honour him just before he died, as well as posthumously. Like so many artists, from Bob Dylan and Elvis Presley to P. Ramlee and Kuo Pao Kun, Zubir Said had evolved from radical outsider to mainstream hero. That was mindblowing to me.
Your mentor, the late Iskandar Ismail, was a student of Pak Zubir's himself. What have you learned about Pak Zubir from Iskandar?
Julian: Iskandar used to tell me that Pak Zubir was a strict, no-nonsense disciplinarian. Iskandar and I are most similar in one way: we absolutely cannot stand it when people are late.
When Iskandar mentored me, his rules had nothing to do with music. "If you cannot even show up on time," he used to say, "don't talk to me about music." In this and other ways, Iskandar made it clear to me that the things in life that really matter don't require any talent. I think Iskandar's unimpeachable work ethic was partly a result of Pak Zubir's influence, and I continue to bring this same work ethic to my work and life every day.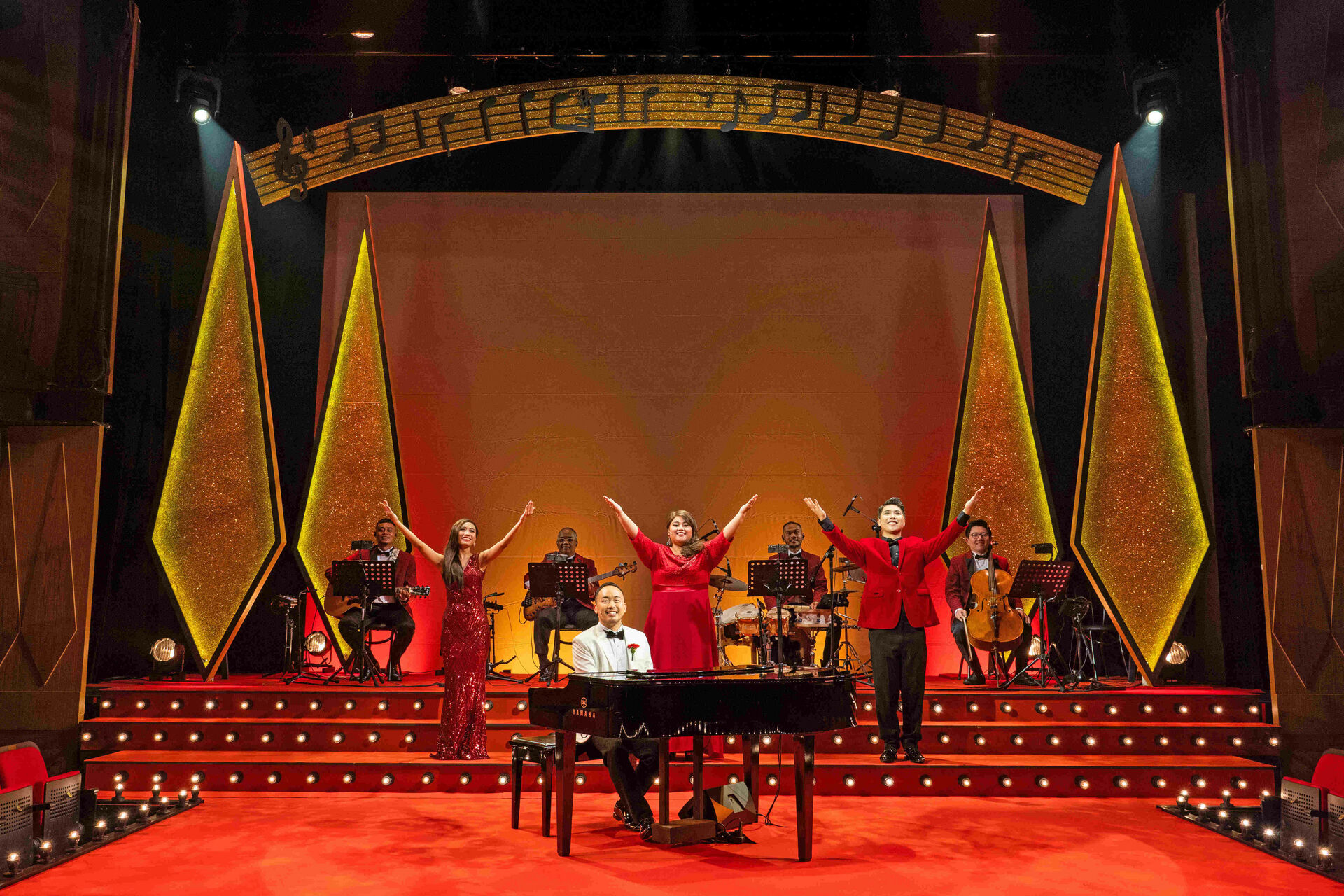 A running theme of the show is the act of nurturing. Besides Pak Zubir cultivating our nation's growth through his music, you speak about how Iskandar nurtured you too. In addition, some of the fellow performers on stage are your ex-students. Do you also view the show as an extended tribute to Iskandar, as well as a platform to cultivate young talent?
Julian: Definitely! In his later years, Pak Zubir dedicated much of his life and energy to teaching future generations of students to learn, play and love music. One of his students was Iskandar, who went on to teach me. Pak Zubir once said, "Knowledge is not meant to be taken to the grave. Those we teach today can teach others later on." And so, while this show is very much about celebrating Pak Zubir's musical legacy, it is also about teachers and students, and the gifts they share with one another.
I am honoured to have four of my former students – vocalists Hannah Nordin, Malcolm Lim and Rohaniah Sa'id, as well as guitarist Leonard Mikhail – share the stage with me. I taught them when they were teenagers and cannot take any credit for their talents and achievements today. But I'm really proud of them. In the same way that my mentors like Ivan, Iskandar and Belinda Foo opened doors for me when I was a budding musician, I wanted to do the same for new talent today.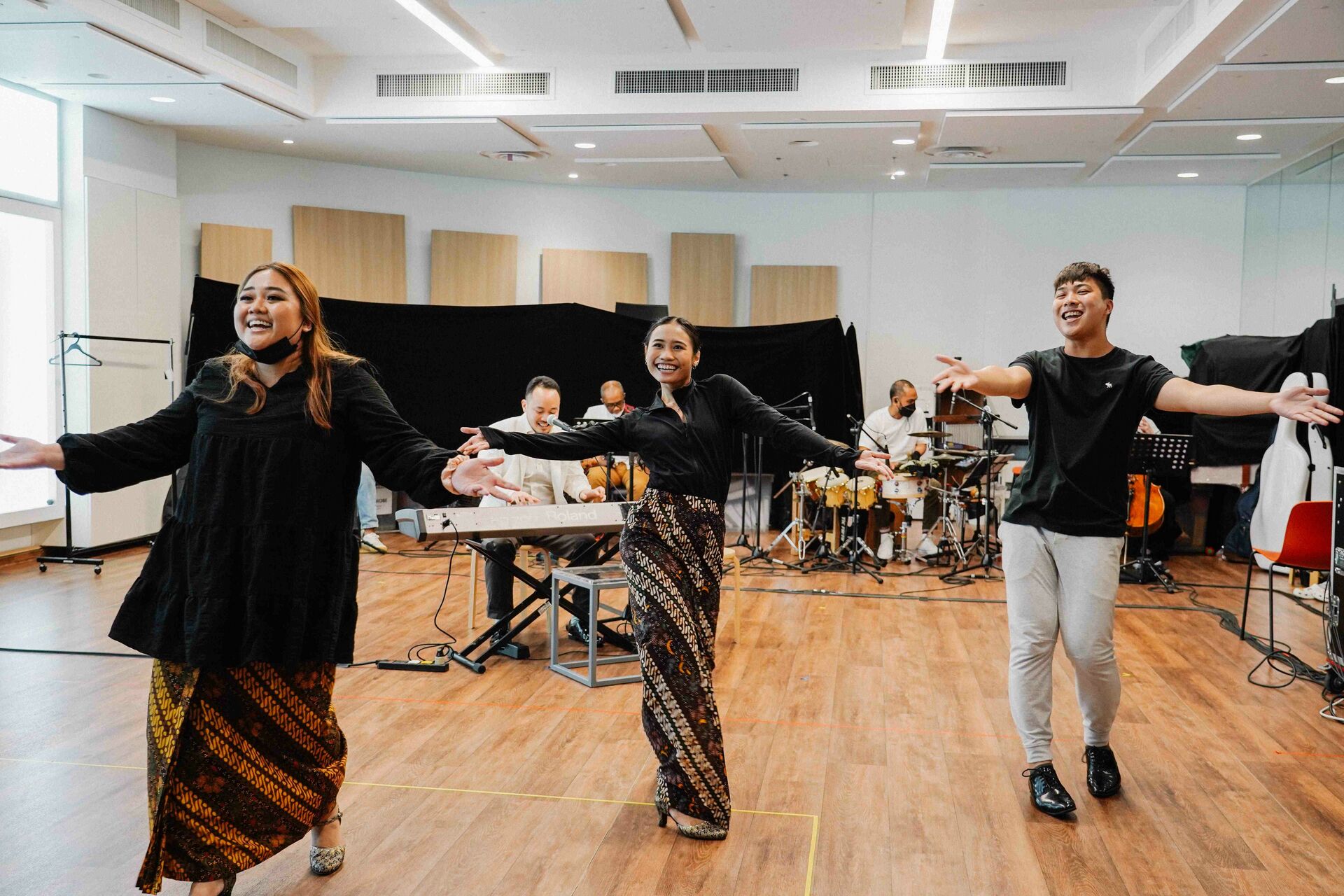 Pak Zubir's daughter, Dr. Rohana Zubir, was in the audience for the show's opening night. What did it mean for you to have her personally attend the show and to receive her blessings?
Julian: It meant the world. Dr. Rohana Zubir was the one person who I wanted to see the show, more than anyone else. I don't think I would have embarked on this production if it weren't for her blessing. She has been so supportive and generous ever since we met 3 years ago, and I have been so inspired by her love for her father.
So much of what we know about Pak Zubir is a result of her effort to document and preserve the legacy of her father. It was so moving that, at the age of 83, Dr. Rohana made the trip from KL to be with us on our opening night.
 

 

View this post on Instagram

 
What do you hope is the main thing audiences take away from Don't Call Him Mr. Mari Kita? 
Julian: I hope Don't Call Him Mr. Mari Kita will inspire audiences to think about our identity and history as we look towards the future. In a time of uncertainty and division, I feel there is no better composer whose music can unite us.
I also hope we can all remember that we don't always have to look beyond our shores for great art, music and culture. Don't Call Him Mr. Mari Kita is about Singapore, for Singapore, by Singaporeans. We have our own stories that we can tell, our own cultures that are worthy of exploration, and our own artists in whom we must invest and from whom we can take inspiration.
Moving forward, you'll be working on a new Wild Rice production Pinocchio, a musical adaptation of the classic fairy tale. Tell us a bit more about the project and what audiences may expect.
Julian: I will be composing the music for Wild Rice's holiday musical, Pinocchio, and I'm excited about it because, for the first time in 3 years, we will be having children back on stage with us! I will be reuniting with playwright Thomas Lim and lyricist Joel Tan, with whom I created Peter Pan in Serangoon Gardens in 2019. We have a stellar cast and a wonderful director Pam Oei — it's going to be magical, moving, and unabashedly Singaporean.
---
Catch Julian Wong's Don't Call Him Mr. Mari Kita at the Wild Rice Theatre @ Funan from 7 to 26 July 2022. Get your tickets here!
---