Live music is finally making a comeback, and in Singapore, live music and performances have been allowed to return clubs, bars, and restaurants after a two-year hiatus.
To celebrate this moment, Hear65 had a chat with some bars and clubs that have recently reintroduced live music and performances to their guests and patrons.
Timbre+ Eastside, Timbre+ One North, and Timbre x SEA (all managed by Timbre Group) feature local bands who play hits from the rock and alternative pop world and dazzle the crowd with their energy. 
Meanwhile, Tin Box's outlets Simply Jazz, Simply Live, and Simply Retro specialise in curated live music nights. Simply Jazz at CHIJMES is the perfect venue for a cozy night, to be serenaded by the best and the rising talents in jazz, curated by Singaporean jazz pioneer, Jeremy Monteiro. Simply Retro, also at CHIJMES, is a haven for nostalgia, with DJs Rico and Malcolm X hitting up crowds with the grooviest '80s synth-pop, new wave, and glam rock classics. At Simply Live in Bras Basah, Mandopop takes the spotlight.

Zouk has been putting together unforgettable nights of clubbing, bringing in the biggest names in dance. They also continue long-held traditions like Mambo Jambo, where nostalgia takes center stage as they blast retro classics from the '70s and '80s and the crowd comes together for choreographed dances.

In this insight piece, we talked to the people behind these welcoming homes to our local musicians about how the return of live music has been coming along, and what aficionados of local music can look forward to at these hotspots.
---
What does it mean for live music to be back?
It's hard to ignore how much the pandemic has shifted the way we experience life and art. Now that livestream concerts and events have become the norm, what does it mean to get to see artists and connect with them again? At the same time, the F&B and nightlife industries were among the worst hit by the pandemic and its unfortunate circumstances. What does it mean to venues that they can once again offer the ambience that we've been missing for so long?
 

 

View this post on Instagram

 
Charmaine Wong of Tin Box shares that the relaxed measures bring life back to the experience they offer. It "brings warmth to [their] hearts" to serve a full house, and their resident band is completely prepared to return to the spotlight, and earn their well-deserved applause. Tin Box staff are also fully geared up to manage the crowds that they've missed.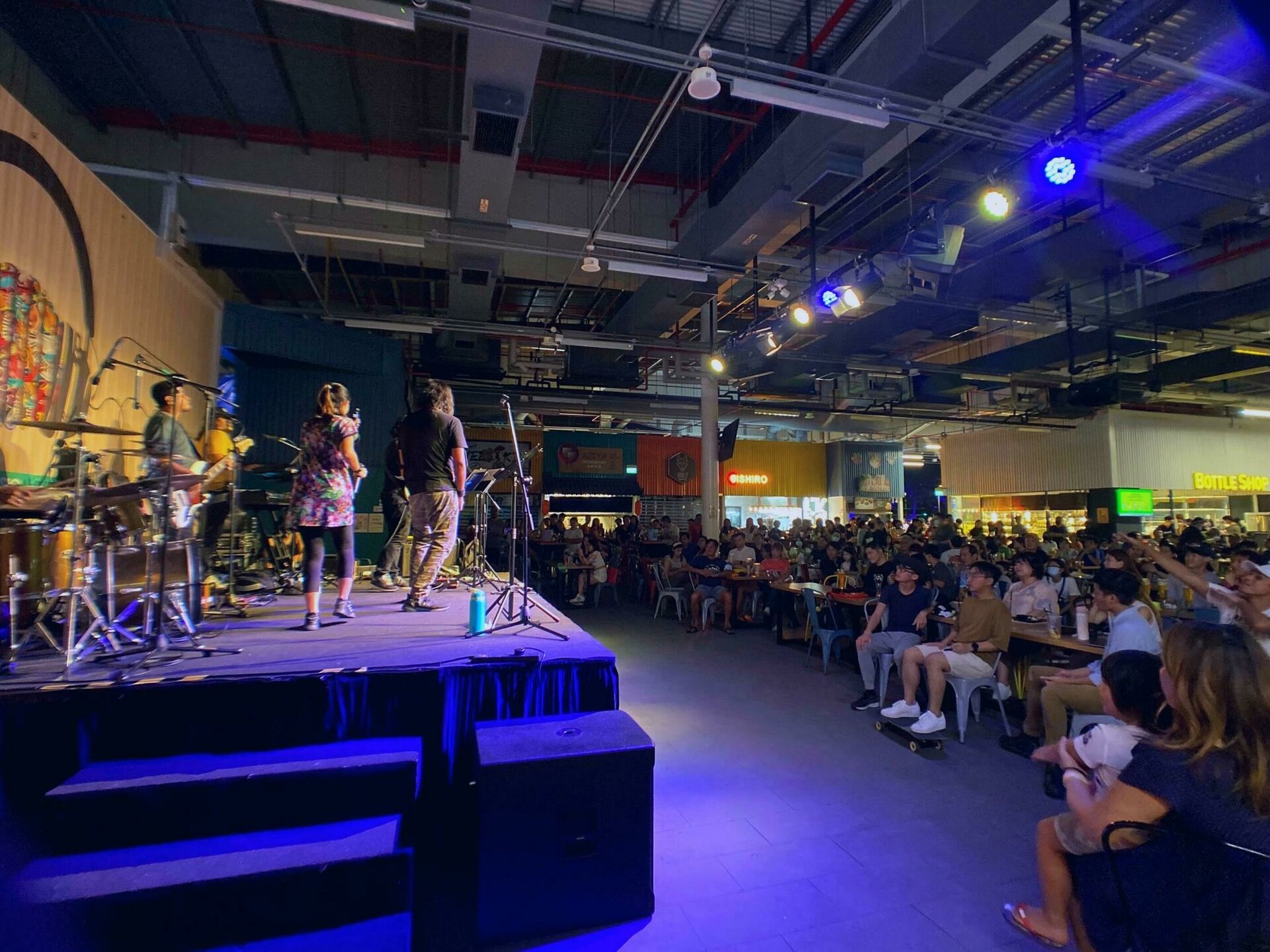 Timbre describes the return of live music as "surreal". "People have been starved from feeling the music against their skin, singing along with the crowd, and bonding," shares CEO Danny Loong. Music brings people together and a trip to a Timbre venue on any day from Thursday to Sunday showcases the communal bonds that music enables. Danny also shares his immense appreciation of the Timbre team who have been showing their commitment by working overtime, and steadfastly working out this transition of having live music back to provide local talent their long-awaited stages and livelihood after years, while Timbre manages the industry's current manpower crunch. Over the last two years, businesses have had to concentrate their efforts on responding to the never-still measures over the last year, and the relaxed measures enabled Timbre to shift its gears into further developing the customer experience and connecting with their patrons. 

Zouk Group CEO Andrew Li echoed similar sentiments. "Many people have been craving to go out and we were in the fortunate position to open immediately and deliver on expectations.  A big reason for that is because we've retained much of our talent and staff during lockdown, and were able to attract new and returning staff for the opening of the club.  That's a testament to the Zouk brand and to the many team members that bring these experiences to life."

---
Looking back, how did the lack of live music affect the ambience and experience at these venues? 
Without the fundamental element of their identity which is live music, Tin Box had to continuously adapt and try out new ideas. The COVID situation led them to innovate on and enhance the food they offered at their outlets, while their resident band toured with artists like A-Mei and JJ Lin. Tin Box also focused on organising concerts for acts such as Joi Chua, Serene Koong, and Hong Jun Yang alongside sister company IMC Live Global. The relaxation of measures now allows them to stay "true to [their] main goal" and for their business to pick up.
 

 

View this post on Instagram

 
Zouk, one of the biggest players in the Singapore nightlife scene, also shares how they had to adapt. By enhancing their menus and offerings, as well as opening new F&B outlets like omakase restaurant Sushi Ichizuke and cocktail bar Here Kitty Kitty, they've expanded their business. Teaming up with Absolute Cycle, the club was also transformed into a venue for spin classes. Meanwhile, the Zouk Cinema Club was also launched, where the main room dancefloor was reshaped for a unique theatre experience that encouraged the audience to express themselves and have fun.

 

 

View this post on Instagram

 

Timbre similarly, sees live music as "the core of [their] soul" as it was founded with the intent to give local talent a stage. Thus, the ambience they offered went missing without live music. Now that it's returning, Timbre expresses that "competition will get stiffer" with the resurgence of the music scene, which, in turn, encourages them to increase the quality of their entertainment, food, and services, despite the challenges of inflation and rising costs. Timbre asserts that the key to addressing these challenges lies in upholding "valuable brand attributes", "the support of [their] audience" as well as the performers to keep the "music alive" and thus, allow the "business to thrive".
---
The return of live music
With the many "new normals" we've grown accustomed to, while many of us want to enjoy live music, there's a transition period for us to get through. With vaccinations, the virus is less of a worry, but there's still understandable concern and anxiety in joining crowds again after being limited in our physical social interactions.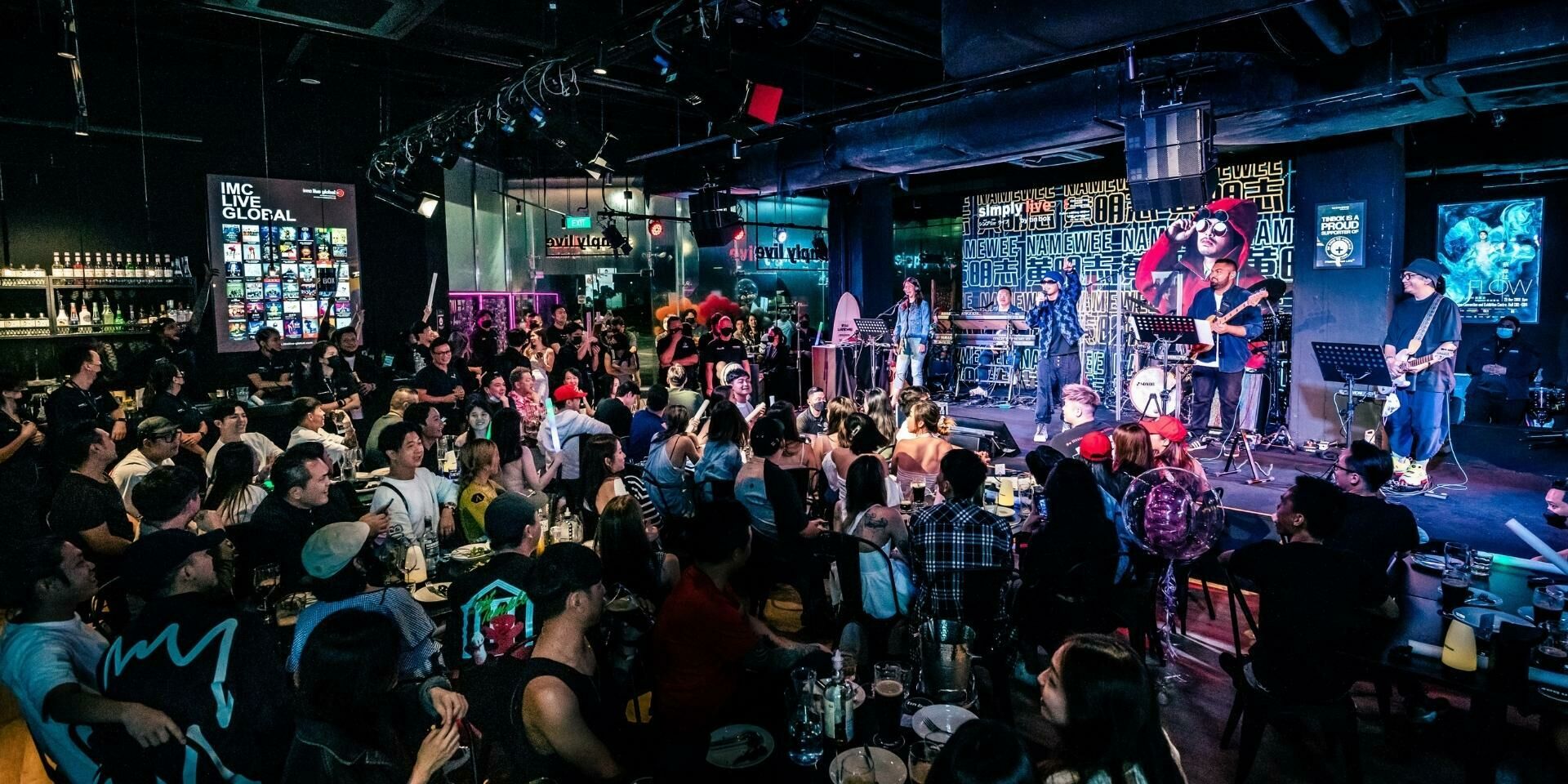 Nevertheless, Tin Box expresses that "the feeling of hearing the crowd roar" after so long is "immaculate" and that it is heartwarming for performers to finally showcase the work they have been hiding for the last 2 years. The performers and staff have been working hard to brush up on their skills and present the best version of their art and service at Tin Box during this transition period. Interestingly, Tin Box mentions that the crowd and response in the COVID-endemic stage has been "way more enthusiastic than before", but also notes that this may just be a placebo. Tin Box asserts that from pre-COVID times till now, their quality of service has remained high and continues to improve. On a similar note, they also proudly remarked that their resident band has continued to stay with them, allowing Tin Box and the band to, once again, put up the performance that patrons expect - at a level where the experience is "second to none".

 

 

View this post on Instagram

 

Zouk CEO Andrew Li shares that the return of live music has been "wonderful", although some restrictions and regulations are still in place like the need for masks on the dance floor and ART tests before entering the venue. However, Zouk acknowledges that this ensures the safety of patrons, despite noting the challenges that restricted capacity and less manpower has given them. Andrew adds, "We are still committed to deliver the absolute best club experience, that was pre-COVID, now, and in the future."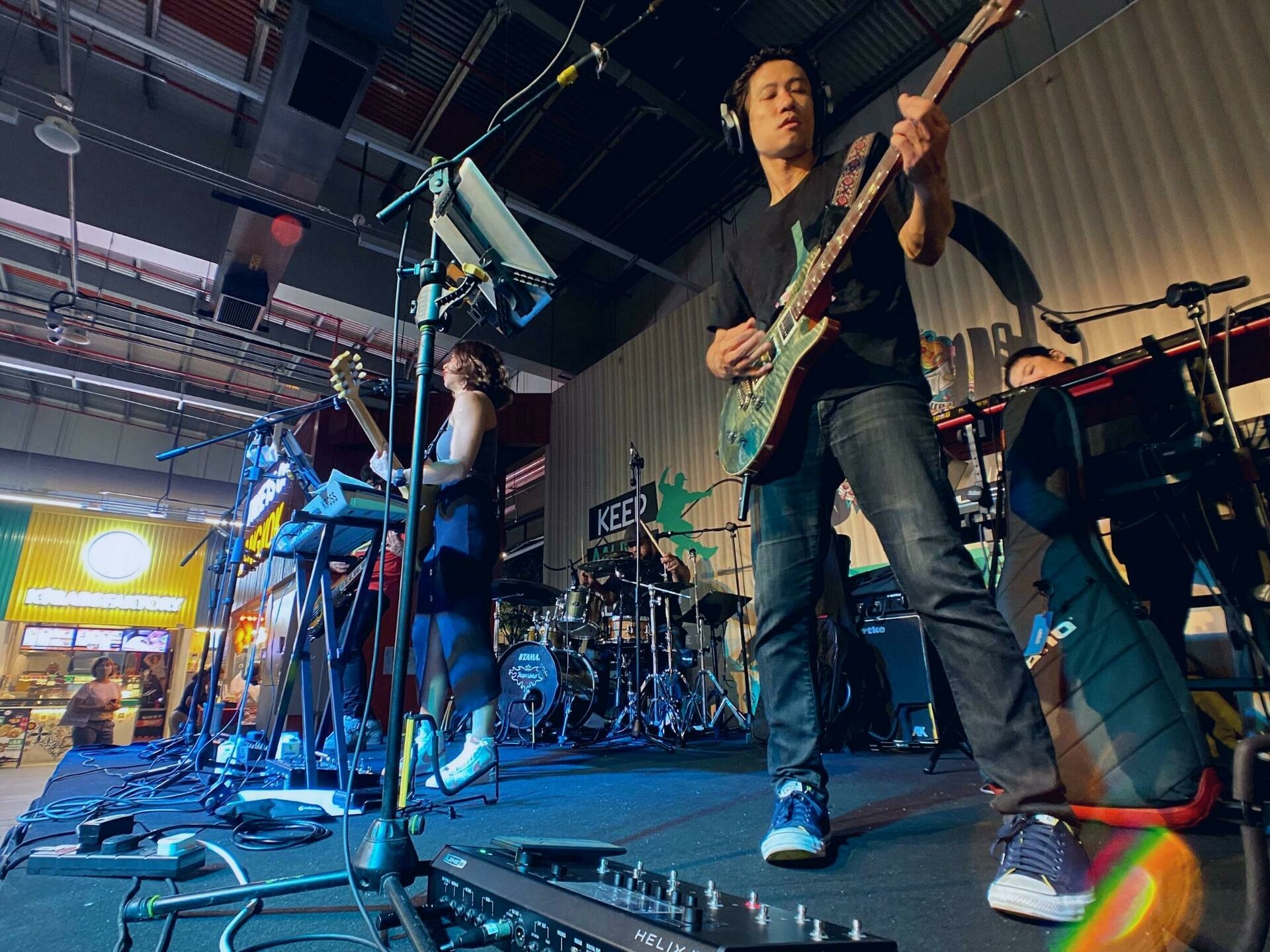 Timbre CEO Danny recalls, "Wow, the day we reopened with live music resumption. The mood was relatively tame at Timbre x SEA. After two long years of living without live music performances, people were tensed up as if they'd forgotten how to let loose and relax with music." He mentions it took a while for crowds "to accept the reality that music was now back in their lives", and that people are wary about the newly gained freedom. "We are almost seeing the behaviour of music and audiences being locked up in a cage for too long… We are not out of the woods yet." However, he sees this as a chance "to understand and appreciate the essential purpose of live music and musicians."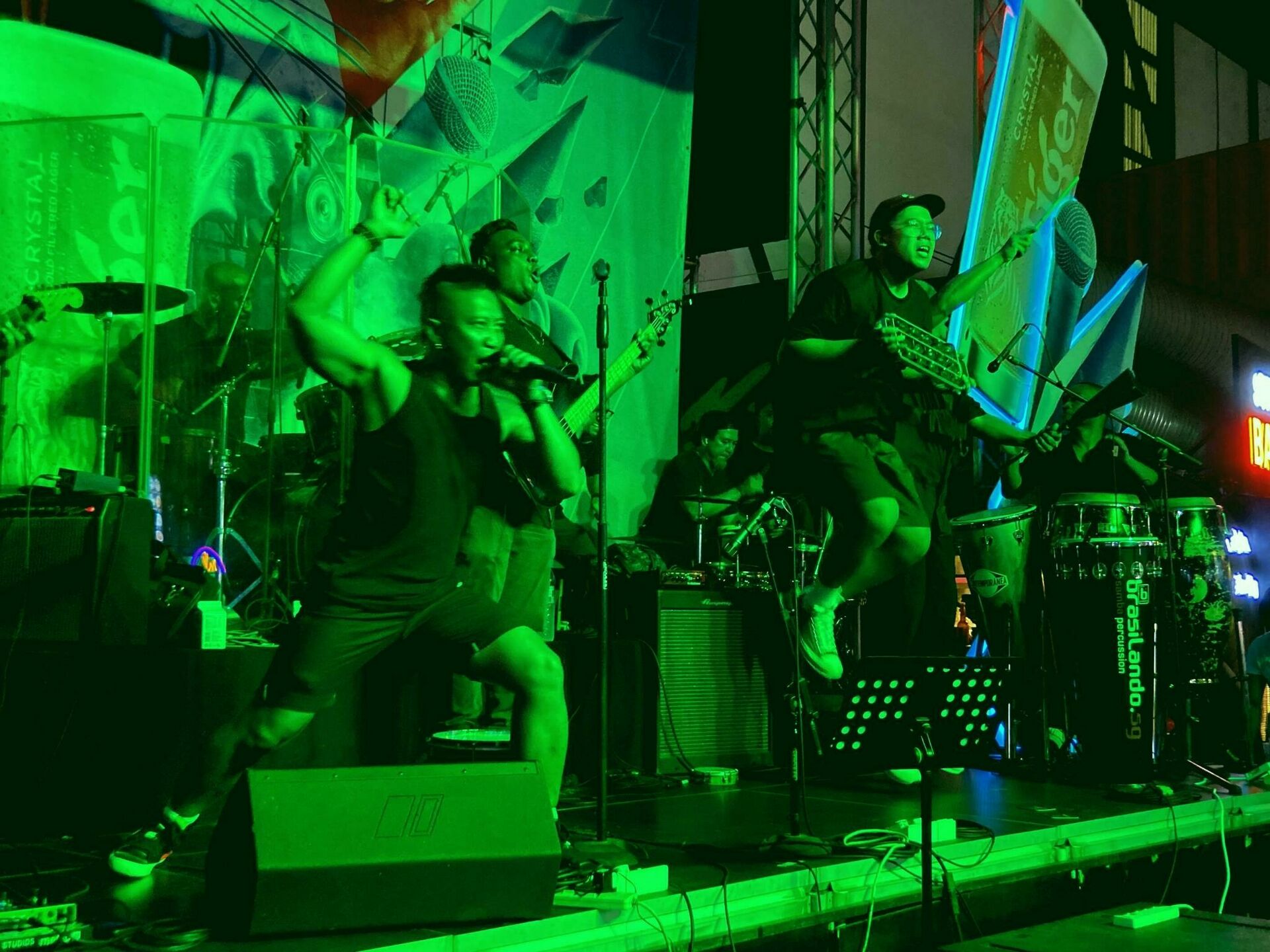 Timbre shares that from the time of its inception, it has been offering a varied collection of music genres, as well as cuisines of local favourites, as well as international must-try foods. Just like at Tin Box, Timbre's resident bands are returning. Danny proudly shares, "53A has been with us since 17 years ago", and also notes the strength SuperSonic and Reverie have shown as resident bands. He expresses that Timbre is looking forward to working with and platforming fresher bands across various genres with new and original ideas. However, Timbre recognizes that especially when it is operating in a COVID-endemic situation, it must exercise its duty in ensuring that patrons are safe, and requests kindly that customers "be kind to [their] staff; they are just doing their job". Timbre commits to continuously improving the customer experience now and for the foreseeable future.
---
What's to come?
Since the relaxation of safe distancing measures, Tin Box has hosted the likes of 赖铭伟 YuMing Lai and Namewee at Simply Live, and has shared that they have a slew of international guests to grace their venues soon.
 

 

View this post on Instagram

 
Meanwhile, Timbre is hosting Tiger Crystal Fire Stages festival that gathers about 25 local acts and 20 shows from 30 April to 26 June with local Singaporean stars Benjamin Kheng, Jack and Rai, The Souls of Singapore, Raw Earth and more.
 

 

View this post on Instagram

 
Zouk will continue providing the trademark expreience patrons know and love, while also welcoming those who have never been to clubs before due to the pandemic. "There is nothing quite like [clubbing at Zouk], and we are happy to be able to offer that experience to familiar and new faces," asserts CEO Andrew Li.

 

 

View this post on Instagram

 

Ultimately, we're at an unprecedented time, but it is a moment in history that finally shifts us towards joy and hope, with much to eagerly look out for. The work that live music venues and organisers have to put into bringing back live music sometimes goes unnoticed, and we hope this piece reminds us to not overlook the pieces of the puzzle that put together the unforgettable nights that we have enjoyed, and will continue to enjoy in the nights to come.
---
---