Singaporeans can now look forward to an immersive audio and visual experience at National Monuments through an all-new Music At Monuments – National Heritage Board x Singapore Chinese Cultural Centre (NHB x SCCC) digital music performance series.
From now till December, NHB's Preservation of Sites and Monuments division and SCCC will be jointly launching a line-up of four music videos featuring music from The Apex Project, Derrick Hoh, MUSA and Fingerfunk, produced at Asian Civilisations Museum (ACM), Goodwood Park Hotel, Jurong Town Hall, and Sun Yat Sen Nanyang Memorial Hall (SYSNMH).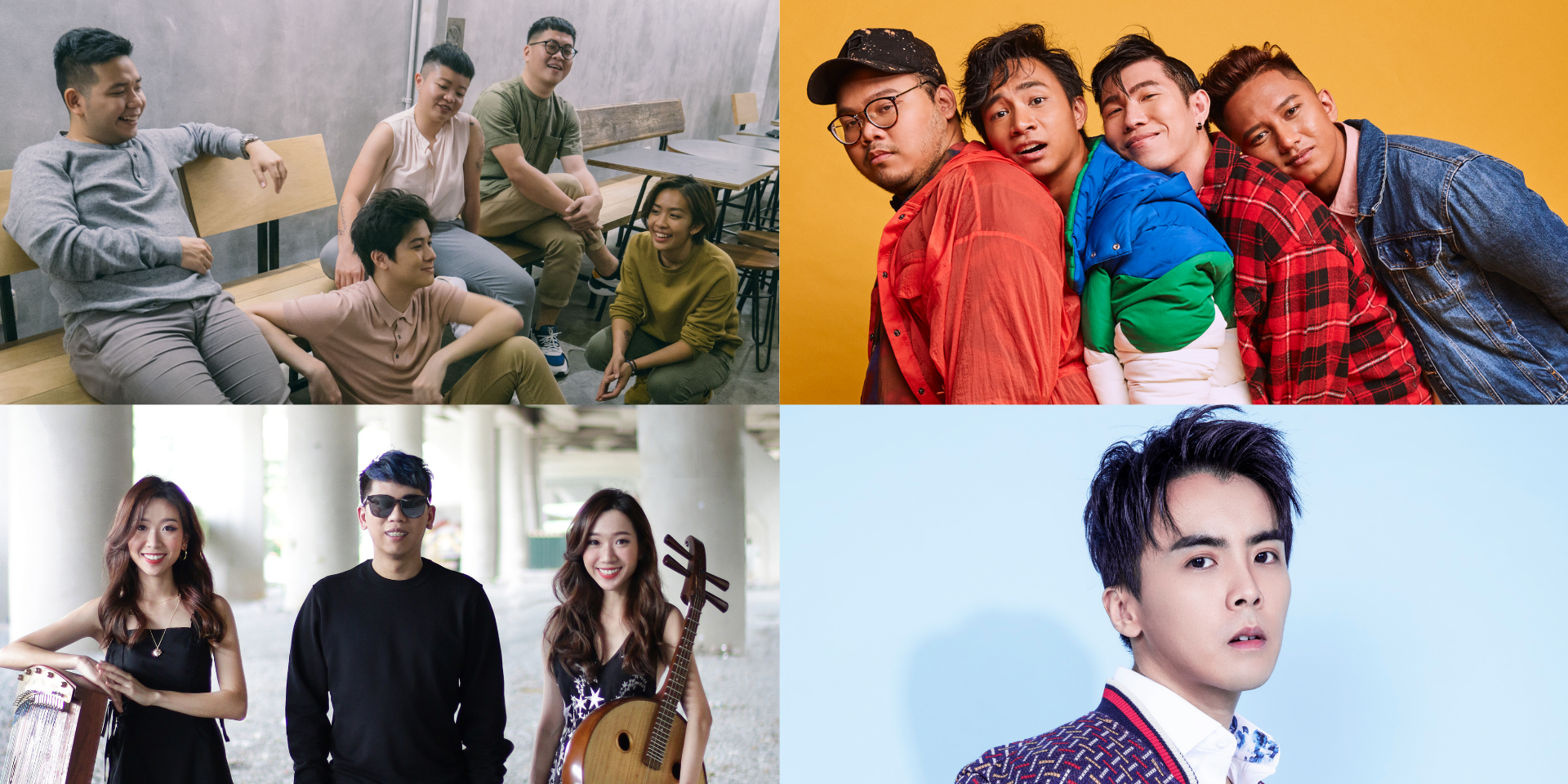 From top left to top right (The Apex Project, Fingerfunk), from bottom left to bottom right (MUSA, Derrick Hoh). 
Curated in line with four festive occasions for the rest of the year – Mid-Autumn Festival, Chong Yang Festival, Deepavali and Christmas - the first video was launched with The Apex Project performing a medley of 'Fly Me to the Moon' and '月亮代表我的心 (The Moon Represents My Heart)', at SYSNMH. 
Other performances lined up include Mandopop singer Derrick Hoh's rendition of '写一首歌给你 (Write You A Song)' for Chong Yang Festival, local trio MUSA's performance of a popular Deepavali classic, 'Unnaikkandu Naan Aada உன் னனக்கண் டு நான் ஆட (As I Dance Upon Seeing You)' for Deepavali, and multi-genre group Fingerfunk will close the series with Christmas hit 'All I Want for Christmas is You'. 
The four music performances will be released monthly starting from September to December, and viewers can tune in on NHB and SCCC's social media channels.
To find out more about Music at Monuments, click here.
---