When entrepreneurs and start-ups first rise for their time in spotlights, mission control is always set on one of two things, if not both - to fill an aching gap, and in pursuit of excellence whilst doing so. 
In 2011, local electronic music label Darker Than Wax was one such burgeoning force, surging from the silhouettes of gatherings and parties and piercing into like-minded, funky individuals.

"I always say it was partly born out of frustration," admits co-founder Kaye when quizzed on the label's origins. "Our productions at that time (loooong ago) were getting paid a lot of lip service by visiting DJs performing here."
Kaye and Dean Chew (who no longer goes by moniker Funk B*stard), as well as a crew of like-minded chaps were drawn into it almost by accident. "Nothing concrete happened, and it was also the beginning of the time when the Internet began providing tools to power artists individually, so we thought might as well just do it ourselves then."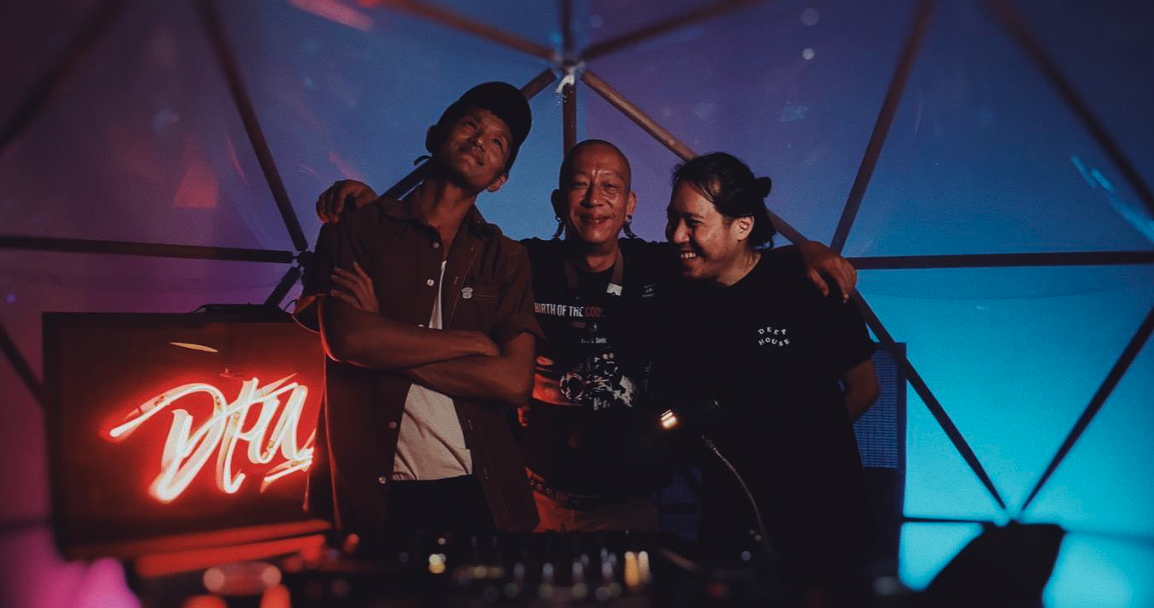 Today, the label celebrates over 10 years of bridging sounds and minds from all over the globe, locked in arms with respected selectors and curators from neighbouring regions and in their bi-continental home-base of NYC. 
"Dean and I do things in our own way, and rarely do trends affect us because we have heavy roots with the fundamentals of electronic music. However it may evolve, you can't escape the fact that so much of it still draws from the various sub-genres of Black music from the 20th century. I still want DTW to represent that. Shades of Soul/Jazz/Blues/Afro/Cuban/Latin in the music that we put out."
The incessant chase of sonic exploration in a space dogged by its lack of support is not new, not even back then - that rhetoric has long been drumming. But that hasn't stopped culture brewing, and many others had emerged of pushing out of the norm.
Cherry Chan, co-founder of Syndicate, attests to a similar zeitgeist when they started their label more than a decade ago too, in 2010. Although back then, the music producer declined the notion of a master scheme altogether.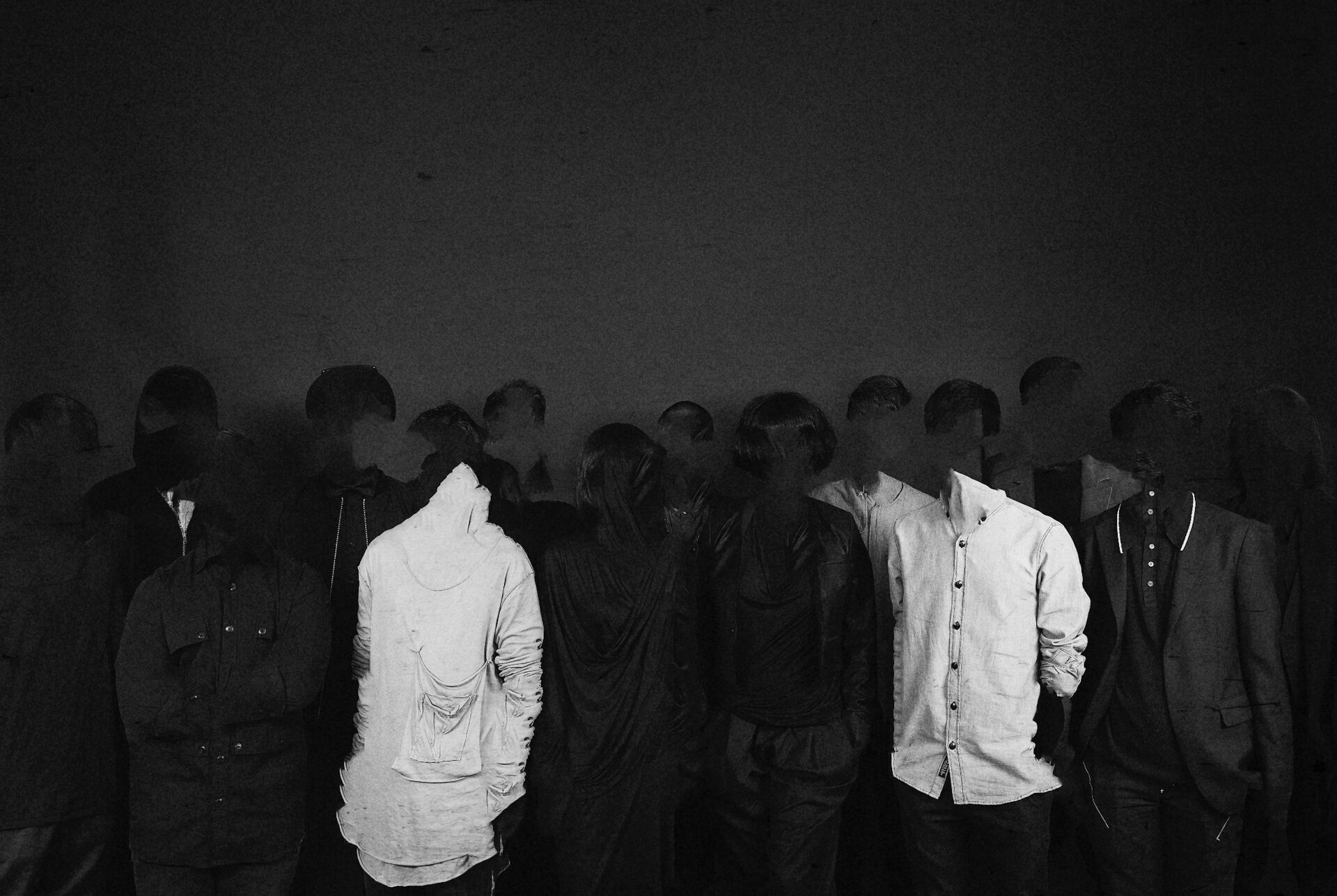 "It wasn't so much of trying to fill a gap back then, neither was there a grand road map filled with obstacles to cross. It was really just about focusing on what we had made, the music, the visuals, putting an imagined space to reality."
Today, the label's beefy roster is doused in talents spanning electronica, D&B, synth-spiked creations and vastly more that shouldn't matter, as their bio chiefly reads "…a melt down of audio and experimentation."
"Coincidentally, the music that we enjoyed, the majority of it was coming out from Singapore. The label with its music releases is just one part of what we do. Syndicate has always been very open in its approaches, forms and spaces so it's hard to define from the inside what it truly is. We were all friends in the music community and just wanted to share with everyone else what excited us, what we were into, with no compromises. We had only meant for it to be a 6-month experiment but it took on a life of its own."
Another label soon to shout about a decade's worth is electronic/techno label Midnight Shift. 
"The idea to start a label came from the parties we were throwing as we thought, what if we could extend the experience and capture and support the music we hear at the parties in playable format?" Similarly, for co-founder Debbie Chia, it was the sustenance of sounds and a sub-culture that needed championing, a preservation of what was important and unique.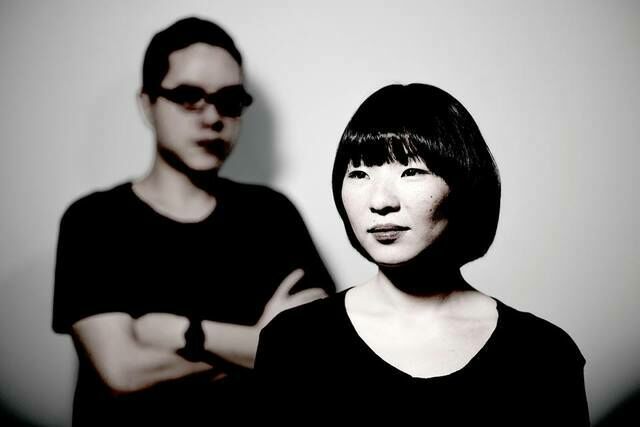 "Our parties appeared at a time when underground electronic music was at a low in Singapore and the kids were listening to other genres like indie. We wanted to keep the sound alive for the next generation. Today we hope to release multiple strains of good music out in the wild, influenced by our roots in multicultural Singapore."
As gig after gig swung by, it seemed like labels were the by-product of these gatherings - whether that was down to proliferation, preservation, or celebration.
Recall SCAPE Invasion; the outreach programme consisted of line-ups of made-in-Singapore artists, seeking to imbue musicality and a parading of our talents to students. Touring schools and notching a hefty amount of shows under their belt, Peng Sing, who runs local indie label Where Are The Fruits (WATF), saw an opportunity for structure for the acts involved.
"Instead of waiting around for things to happen, I took matters into my own hands, partnered up with The Orchard, and started a label so we can release music for these artists. After the program ended in 2018, we officially incorporated as an independent entity and became Where Are The Fruits."
 

 

View this post on Instagram

 
"In terms of our ethos, a lot of this was informed from my own experience in my band M1LDL1FE, where we needed more help than self-service distributors could offer, but at the same time rejected by major labels. I would consider WATF and our artists to be DIY but with an aspirational edge to grow our audience and achieve sustainability on our own terms."
Without mentioning the "C" word, it's been thereabouts two years since we've seen any sentiment of gigging and shows filling our calendars with regularity. So, then, what's a record label to do? Birthed by gatherings, with much of artist revenues hinging on such - what else can labels do, besides leaning towards their True Norths.
Citing a further exacerbation of the well-documented vinyl pressing/shipping delays worldwide, Chia has tolerated the pandemic's influence by maintaining Midnight Shift's output outside of performances.

"Everyone's had to be more understanding and gentle with each other because it's been a challenging time for everyone. With the events side on hold, a lot of attention was given to the label side of things. We're glad to have continued a consistent release schedule during this time though. There's also lots of music that was being made by our artists so we're sifting through and figuring out the best way to have them presented and released."
 

 

View this post on Instagram

 
"The effect was devastating especially when it began on the 10th year of our anniversary. With the current model of music consumption, gigs were the only supplement for the artists. But that immediately came to a halt," echoes Syndicate's Chan. "Having said that, we still pushed out music because we believed that we should keep creating and in its own way, it becomes a bookmark of these rather unique times we are all experiencing as a human race."

Cherry and the co. at Syndicate have also kept up a consistent stream of offerings, culminating most recently on screen at .gif's Hail Nothing film screening. In 2020 alone, the label fronted the aforementioned Hail Nothing, Koflow's Metem, SXNDICATE: A Decade, artist-compilation SEED, deførmed's Late To The Loudness War, and Claude Glass' Isekai. 
"We are very happy with the music and hope it brings some comfort or carthasis to the listeners, but it has been challenging."
 

 

View this post on Instagram

 
DTW's Kaye provides a more nuanced view when queried on their activities; as a label hugely dependant on live energies and connecting with their audiences on-ground, bringing much needed authenticity and rawness to a scene that's often too polished was their jingle. But signs of revival are almost zilch.
"Well obviously everything went to s***. So much of our presence here in Singapore is in the events that we do, and not being able to organise any such events for almost 2 years has been absolutely soul crushing, being dead honest with you here. That has also resulted in a big dent on team morale, since we literally have nothing to look forward to, STILL."
 

 

View this post on Instagram

 
Then, WATF's saw its produce taking form in sister label Spikyfruits, managed by Darius Oon from local band The New Modern Lights. Peng Sing attests to pivoting, and unsurrendering.
"The label as a whole (WATF & Spikyfruits) will be shifting its emphasis from music distribution to more co-management and live events. As new indie labels and distribution platforms emerge, the one thing that can't be replaced is WATF's ability to bring independent artists and creatives together."
"Even without the pandemic, life was already very hard. Most of us actually have day jobs, so we just keep our head down and continue working on the music. No shows means loss of income, but also more time for thinking, writing, and producing. For the label, we just try to support thru content and social media. Linking up with TikTok, sharing best practices and content ideas for Instagram and YouTube. Cannot also must can, right or not?"
"Go get your booster shots and stay healthy, because we gotta bring back live music no matter what!" 
 

 

View this post on Instagram

 
And pivot on they shall. While the local scene is still embroiled in pilot events and music shows resurfacing, an aura of uncertainty has long been breeding, and speculation has been pretty much grinded down to wishful thinking. Chia's Midnight Shift details some upcoming projects, dabbling in emerging tech and finding new revenue streams for artists today.
"2022 has some exciting releases coming out including from a Singaporean band, an opera piece and more concept albums that broaden the scope of our catalogue and we look forward to hearing how our listener base will receive them! We're also experimenting with releasing NFTs for our artists and learning more about music possibilities in the web3 space."
 

 

View this post on Instagram

 
And DTW's Kaye remains understandbly frustrated - which speaks for most of us really.
"We'll still be chugging on with our releases and our calendar is full already, but apart from that, there's no point in planning anything until this country starts opening up for real. Our M.O is extremely organic. But unfortunately, organic is something the government absolutely does not want right now because they can't control it. Honestly I have no idea how pulling off indie events is gonna be like in the future. You know, collab with some bar, rent a carpark space and rock up with speakers and have a good time."
"Maybe never again."
---
To support our local artists and labels, head on over to their websites, Bandcamps, and merch stores to make a purchase where you can, instead of only streaming. Our scene is only a strong as its people.
---