...and what a show it was. Hail Nothing (the album) was released in the spring of 2020, but barring difficult conditions the group had never managed to perform it live. Their response was cerebral - a one-take performance film via Hail Nothing Live at Snakeweed Studios, an indie short screened at The Projector. 

Originally set as a two-day showcase, tickets sold out within hours, leaving many desperate for an added show. The indie-electronic duo and The Projector kindly blessed us with an added Sunday matinee after huge reception.

 

 

View this post on Instagram

 
As lights were dimmed post-cinema ads, we were greeted by Weish as she briefly talked about their humble beginnings, what has become an 8-year journey thus far of the downtempo duo, working with the immensely talented team behind the film, and afterwards encouraging audiences to participate as if it were a live concert - applauses, whooping, and stationary dancing on seats. "Just no moshing and wall of deaths, please!" she quipped.
 

 

View this post on Instagram

 
After, we were shown three separate performances by three different Singaporean artists, à la 'opening bands'. The first of which was Angelo, who performed his single 'What We Have' in the middle of a road in the dead of night, followed by the quirky deførmed's 'my crush should confess to me instead'. Claude Glass's 'dead knot' closed opening ceremonies, an eerie and hypnotic drum and bass effort spliced together with footage of contorting animated entities.
 

 

View this post on Instagram

 
Footage of Snakeweed Studio's residence in Kaki Bukit and the team setting up their gear in its recording room started to unfold. And almost immediately, lush atmospheric synths took over the entire cinema, with 'UNHOME' kick-starting the set. Their tracks were given a new life, with supporting vocals from the eclectic Charlie Lim and emerging singer Sarah Teh accompanying the entire film's way.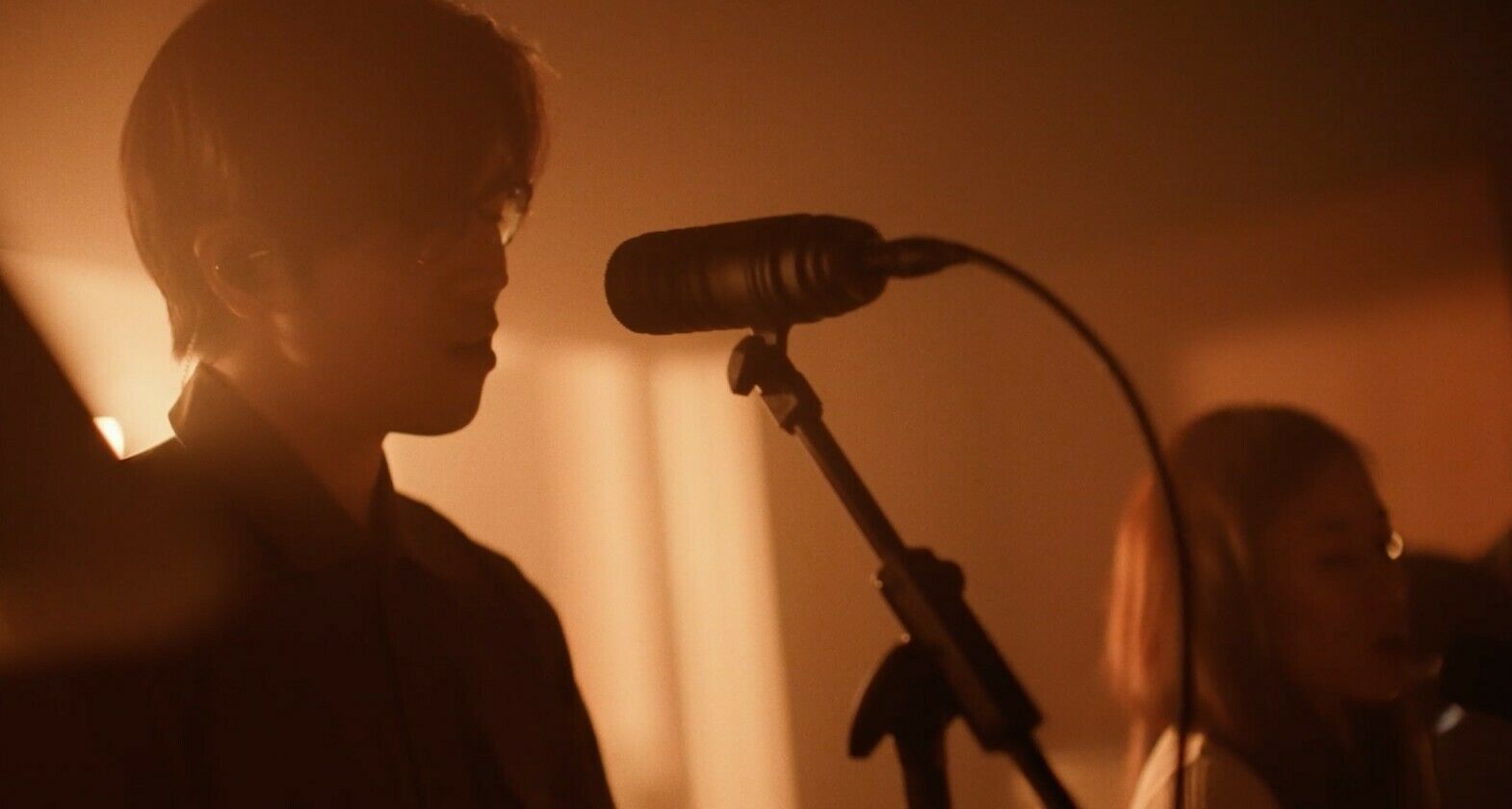 It then seamlessly transitioned into 'VACANT SPECK', a track drowned in polyrhythms, inducing a trance-like foot-tapping. The pace was set, and they weren't going to hold back. The baton was then passed to 'LET'S GO', a 5-minute track with an infectious and minimalistic beat. 'Feel their rhythm on your tongue / and the way they make ya dance / and the way they make ya" echoed through the cinema, and the only right response at that time was to do just that, seated on your seat of course.
The lightning and coordination of the entire set (ostensibly recorded in a single continuous take) was second to none. Hues of deep blue, bright red, and swirls of purple were splayed throughout. Din looked his usual cool reserved self while Weish was visibly smiling and bopping along throughout the entirety of the recording - barring 'MY DARLING'.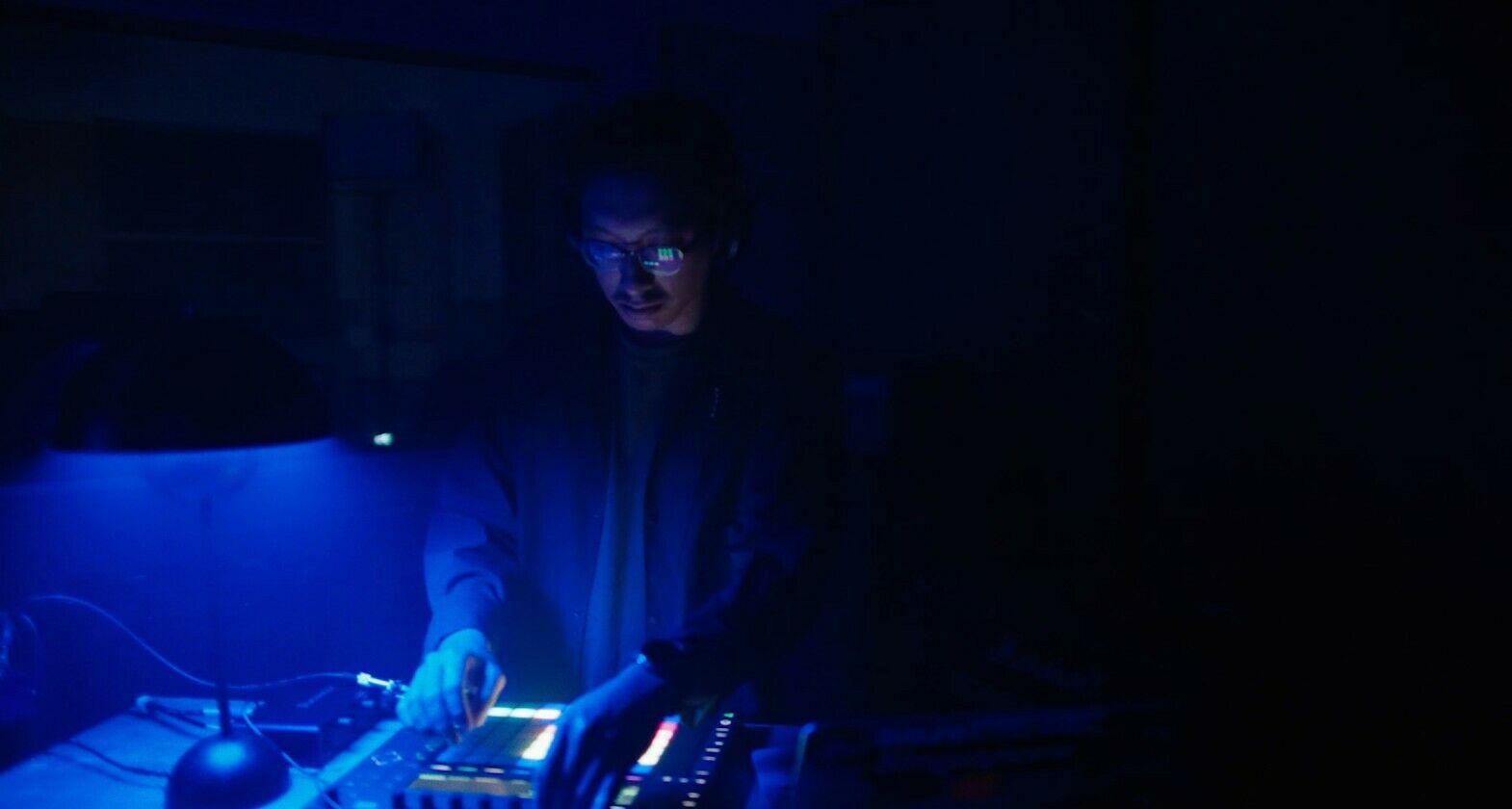 On 'MY DARLING', a sinister and intense atmosphere enveloped the hall. "I used to know / how to see it coming / before it swallows me whole / but now it blows cold and without warning / I've lost control," the frontwoman pensively croons.
Towards its culmination, Weish cathartically exhales the its reprise, "just cry my darling, nobody's listening."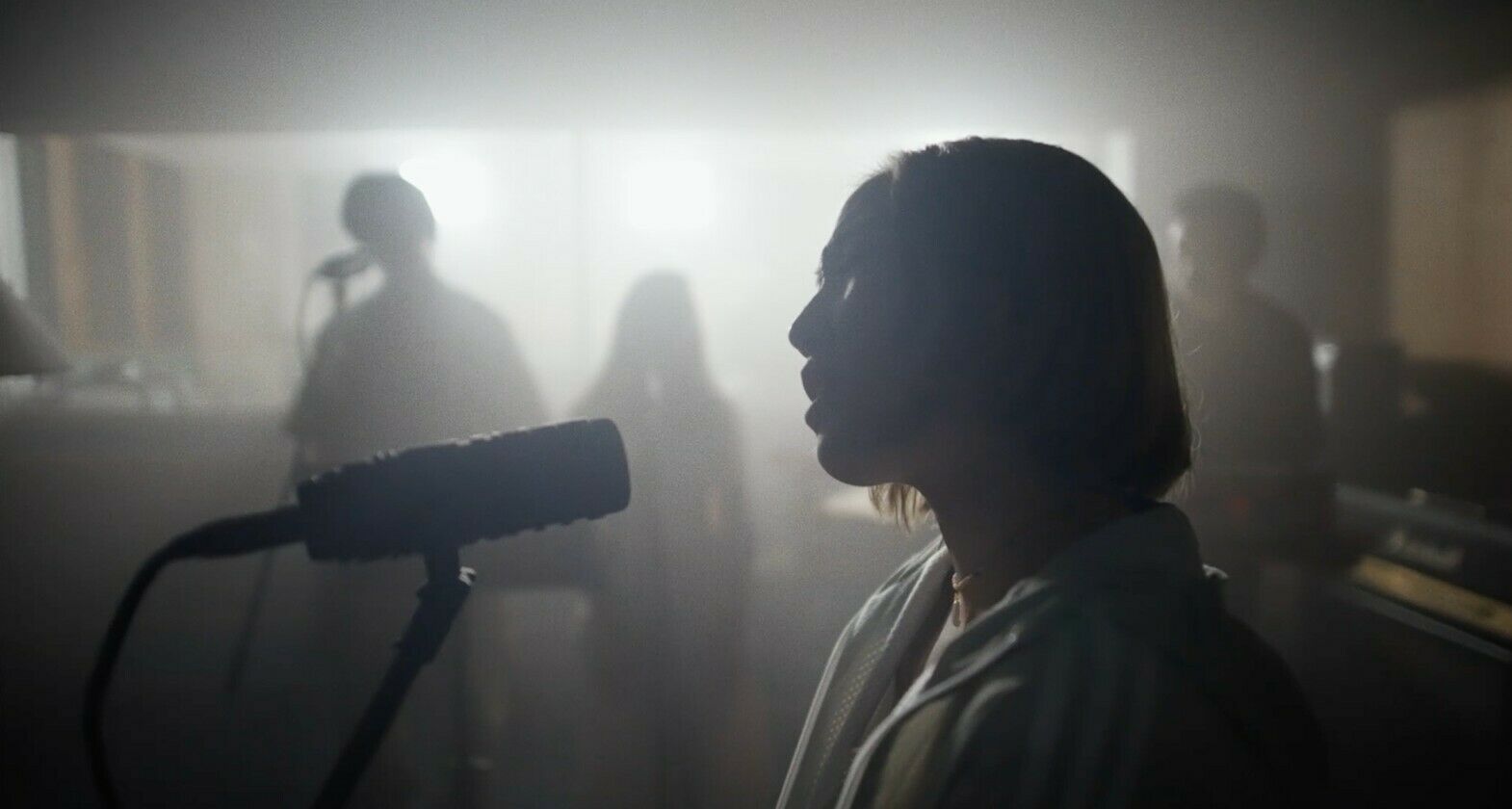 And if you think 'MY DARLING' was their most cathartic offering, 'ONLY YOURS' proceeded on right after, capturing helplessness in the most vulnerable way possible. The esteemed Bani Haykal of B-Quartet enters the frame, gracing the performance with his presence and euphonious voice - "we knew where everything had to be, but often forgetting where we left the key" he 'sang' in a spoken word fashion. Never did I ever expect to hear the beautiful aural amalgamation of Bani, Weish, Lim, and Teh all at once as they sang the closer of the track together. What a moment that was, and I will never forget it.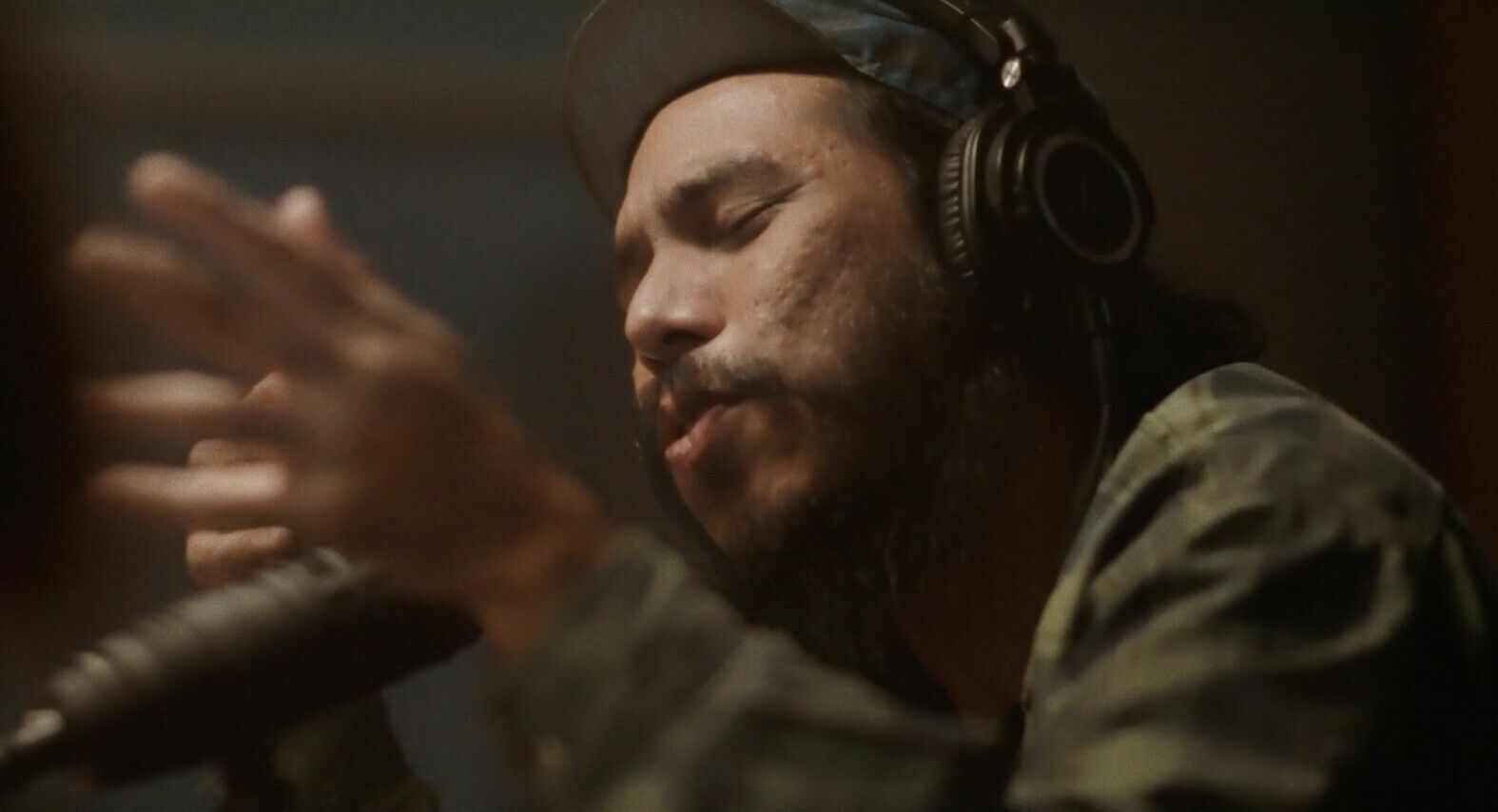 Throughout the entirety of the film, I found myself wishing for a rewind button, the modern day effects of streaming apparent. It then dawned upon me, how different the album launch would've been if there weren't any restrictions imposed at the time, to be watching a full-fledged concert instead of a film. Some things, like this film, need time to breathe and linger before their full weight is realised.
.gif are special, distinct, and aberrant in the best way possible. From cathartic exhales, the intrepid vigor to embrace vulnerability to the lush, haunting (and if they wanted it to be) infectious beats, they have cultivated an approach to their art form that nobody can take away. Hail Nothing, .gif implored. Hail .gif, I say in retort.
---