In partnership with iamaccb.sg
As we approach the midway mark of 2020, summer hits differently this year. With each of us embracing the new normal of staying home, we can only dream of the next time we'll be able to squeeze among a sweaty crowd in celebration of the music of our favourite homegrown artists. 
Till we are able to do so, here are some tips on how you can still show your support for artists, especially during this period when they need it the most.
---
1. Listen to their music on digital streaming platforms
With Spotify's recent removal of the 10,000 song limit for all accounts, there are endless boundaries to your listening at home. Whether you're listening to music on Spotify or Apple Music, your streams are able to help artists improve their reach and audience. More streams not only translate into higher streaming revenue for artists, their songs may also be added to Spotify's curated playlists, where more people can discover their music. Unsure of how to start exploring Singapore's music offerings? Check out these two playlists on Spotify:
2. Share new music with your friends
Whether it's a bop or just an interesting tune that you've chanced upon, share it with your friends and it may even make their day. Discover the latest drops from Singaporean artists on Hear65, with our new release playlist which we update weekly.
Take the chance to also share with the local music community about your favourite songs by leaving a review on Hear65.
3. Tune in to SG artists' livestream gigs and concerts
Whether it's watching Joanna Dong's weekly livestream sessions, Linying's impromptu IG live gig on a rainy night, or brb. answering their fans questions, livestreams are the best way to connect with our favourite artists as gigs have come to a standstill. With digital performances happening almost every weekend, be sure to save the dates from Hear65's guide to Singaporean livestream performances here.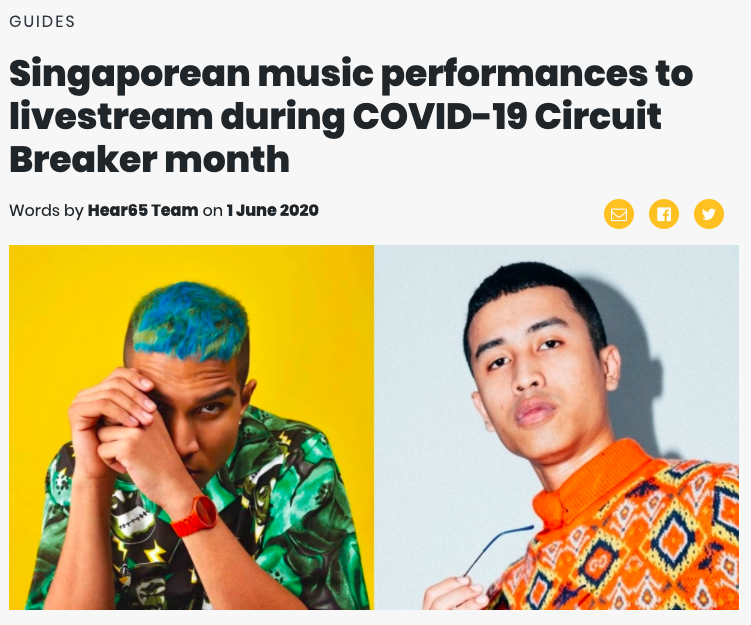 4. Shop for artists' merchandise and albums on Bandcamp
Take a break from shopping online for groceries and support your local artists on their Bandcamp sites. From shirts to cassette tapes and digital albums, there's surely something for the fan in you.


5. Donate to your favourite artists after watching their livestream performances
With gigs, music festivals and tours being cancelled, Singapore's music industry suffered an estimated loss of more than $30 million till date, with nearly 3,000 individuals affected and 9,000 jobs lost. If donation is within your means, Hear65 Sing Along SG and Music For A Cause (MFAC) are still taking donations for the local artists. Check out MFAC's #fundagig campaign here which ends on Friday (5 June) and donate to artists in the two final weeks of Hear65 Sing Along SG via Twitch.

---
If you know of artists who are searching for resources to tide through this period, or if you're an upcoming musician yourself, check out these outlets for grants, jobs, and funding support.
Resources for artists:
This section on iamaccb.sg has resources for the latest job openings, skills-building workshops, and financial aid for those whose incomes have been affected by COVID-19.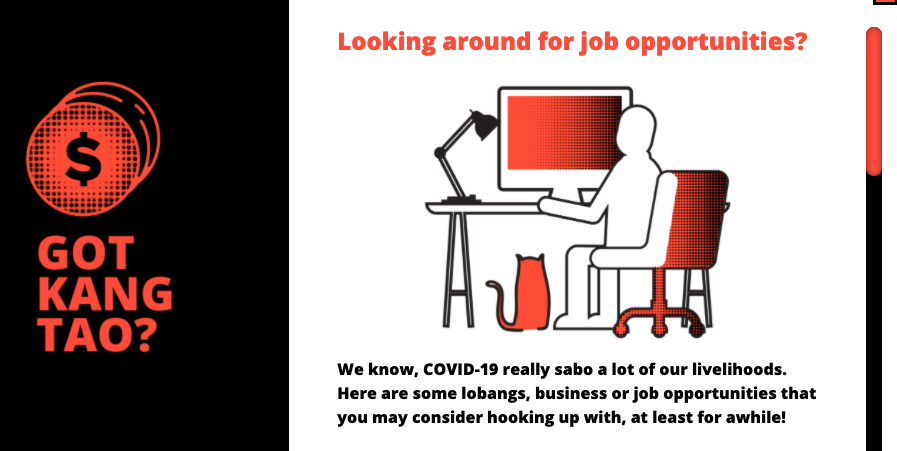 A one-stop guide for worldwide financial aid resources, digital resources for online learning, as well as a list of local government aid and community resources for Singaporean musicians.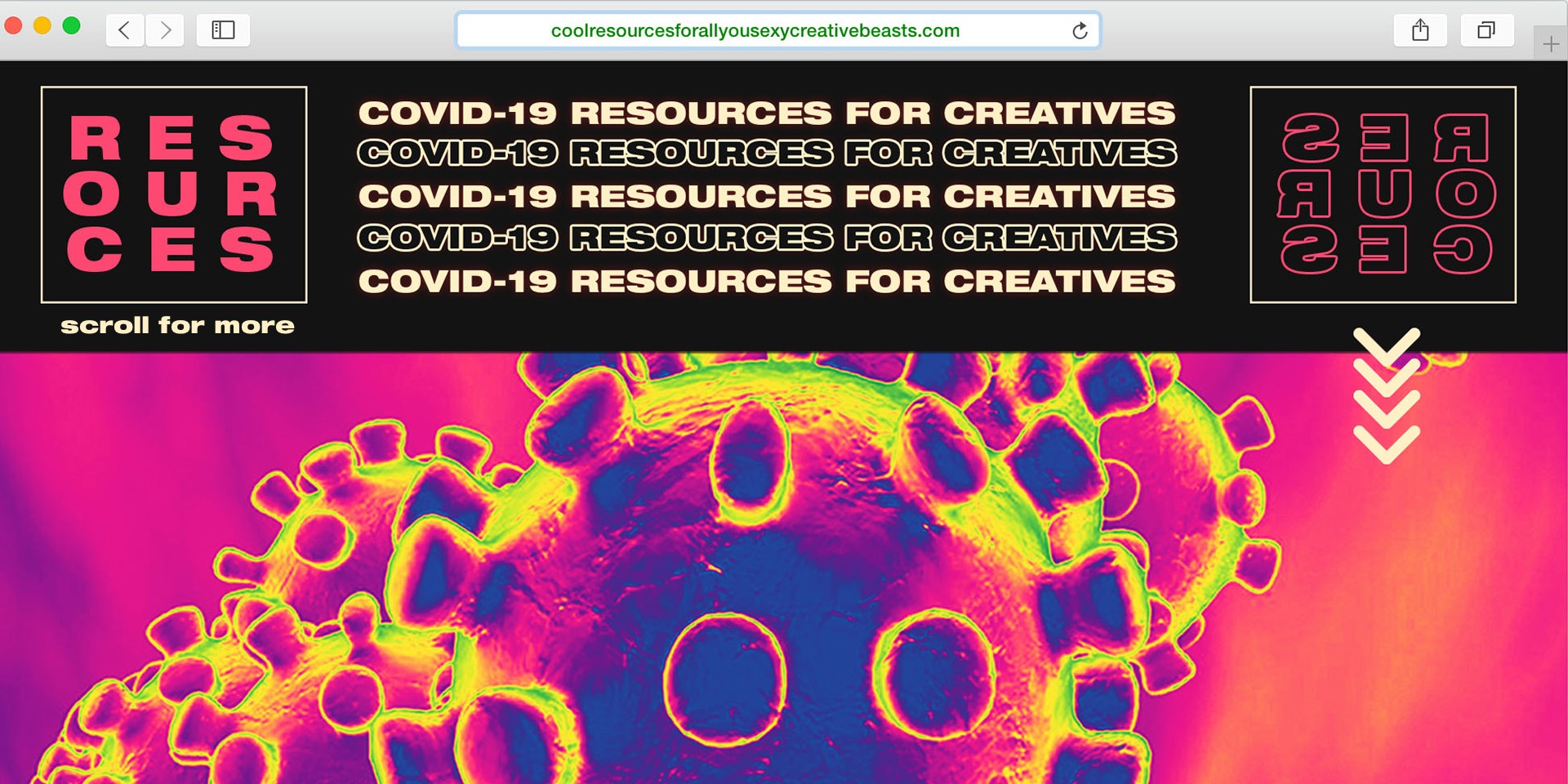 ---