What better way to celebrate August and Singapore's birthday than by checking out amazing homegrown music? Lucky for you, there's tons of ways to do that this month, from a pop-punk collaborative gig to a theatrical celebration of Dick Lee's work to a star-studded benefit show for an animal shelter. Check them out below!
---

Shak & the Baits, Iman's League, Victor Low etc at Red Dot August
Date: August 2018
Venue: The Esplanade
The Esplanade heralds National Day fever with a spectrum-defying month of free performances. Besides a tribute show to Zubir Said – he who wrote the national anthem – look out for live showings by bands acts such as Shak & The Baits (pictured, left), Astronauts, REUB, Iman's League (pictured, right), stillsunrise as well as singer-songwriter treats via Aida Tay, Zsa Zsa Scorpion & Amanda TeeNick Zaviour, Umar Sirhan, Victor Low, to name just some, while there'll be hip-hop hurray in the form of BASEFOREWORD II. There is such a bounty of local music to savour that we recommend tucking into as much of it as you can. And because this is a showcase of Made in Singapore art as a whole, be sure to check out the non-musical offerings such as theatre and film as well.
For more info about the show, click here.

---


Test The Divide and Permanence

Date: 3 August 2018
Venue: Esplanade Annexe Studio
Progressive metal band Test The Divide are releasing their debut album Silver this August, and they're hosting an album launch to commemorate the occasion. Known for their technical prowess, the Noise Music Mentorship programme albums will be performing songs off the album, and will be joined by post-rock sibling duo, Permanence. While the album launch attendees will receive copies of the record at the event, the album will only be officially released two weeks later to the public, making the event that much more special. 
For more info about the show, click here. 
---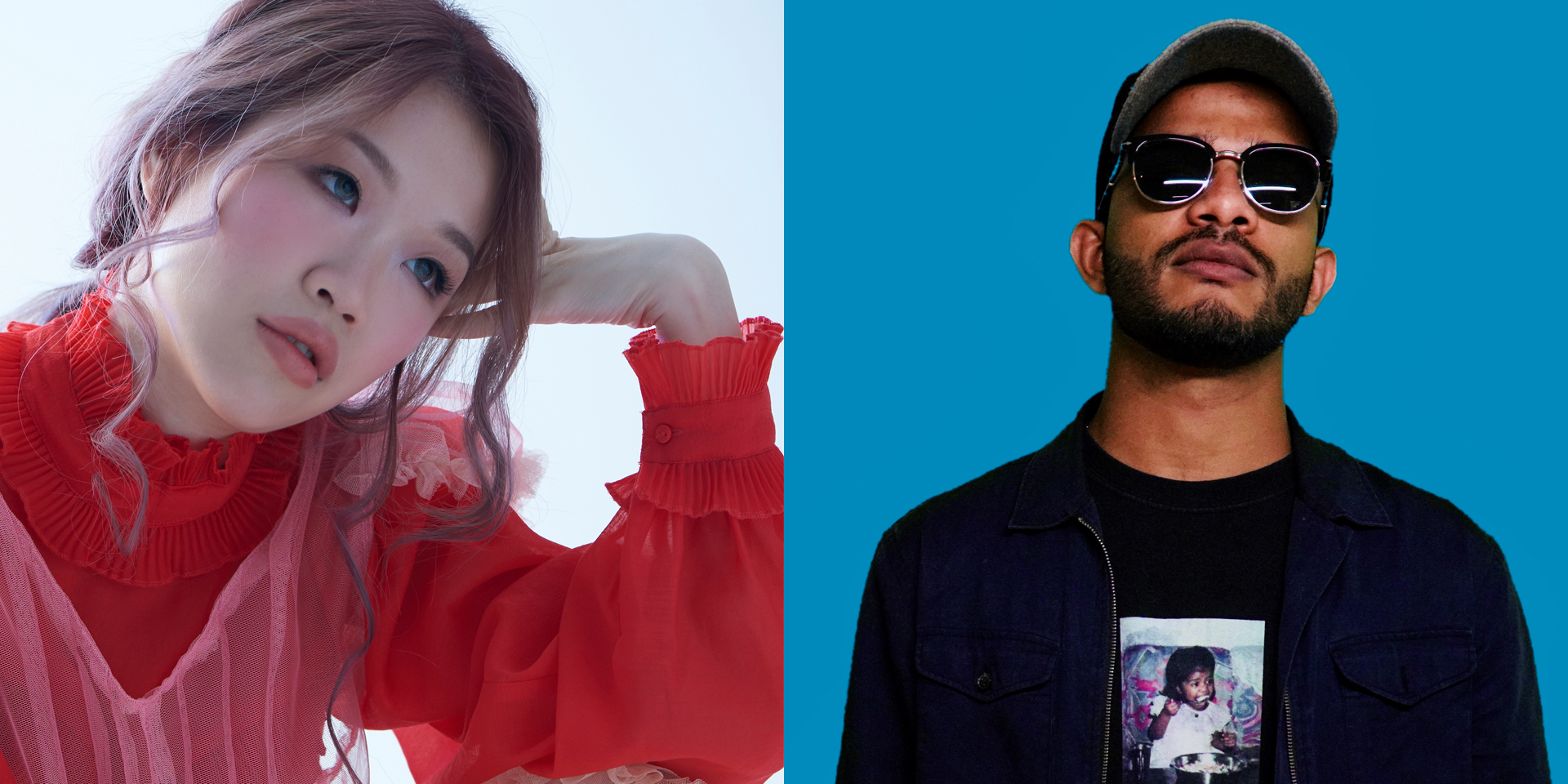 Linying, Nikhil Senan and Astronauts at Umami Sounds
Date: 3 August 2018
Venue: 79 Wishart Road, Singapore 098725
Powerhouse local label Umami Records celebrates its fifth birthday in the sonic splendour of two of Singapore's most buzzing upstarts Nikhil Senan (pictured, right) and Astronauts as well as in the hushed magnificence of one of its most crucial acts, Linying (pictured, left). The former two acts, the first a rapper with a dashingly intricate flow and the second a funk-and-soul-minded outfit with luscious grooves aplenty, are further additions to the trove of local music, while the latter continues to awe with her latest transmission 'Summer'.
For more info about the show, click here.
---


Opposition Party, Rudra, Rancour, etc
Date: 4 August 2018
Venue: The Substation
Now this is a show not to be missed. Singapore punk pioneers Opposition Party, who celebrated their 30th anniversary last year, are making a rare return to the stage to headline local promoter Street Noise SG's annual August hardcore punk blowout. They will be supported by a slew of heavy Singaporean acts, including Vedic metal musicians Rudra, punk band Rancour and longtime oi! punk act The Maniacs. If you're curious what heavier music Singapore has to offer, you have to get down to this gig at the Substation.
For more info about the show, click here.

---


Baybeats Festival 2018

Date: 17 to 19 August 2018
Venue: The Esplanade
Something you should not miss this August - the beloved annual Baybeats Festival, a celebration of alternative, non-mainstream music made in Singapore and the region. With a hefty and diverse line-up, you'll be sure to discover new bands or acts to love. This year's surge of hip-hop acts keep things interesting, especially with names like Akeem Jahat, Yung Raja and Fariz Jabba on the line-up. Besides the new, you can also expect the old. Some things to definitely look out for this year include the return of Caracal, surf-rockers Force Vomit taking the stage after a long time and also EMONIGHTSGending off the first night with a bang.
For more info about the show, click here.

---


Fader, Morning Martians, Xingfoo&Roy, Keisey etc
Date: 25 August 2018
Venue: Decline
After the intense "feud" pop-punk bands Morning Martians and Fader had over social media, it gives us great relief to find out that it was all just for show. The orchestrated beef was a marketing stunt to tease their split EP, which is out now and will be launched at the end of the month with other acts like Xingfoo&Roy, Keisey and Koji.
For more info about the show, click here.

---


Deon, Dru Chen, Inch Chua etc at Rock for Noah's Ark
Date: 25 August 2018
Venue: Barber Shop by Timbre
Some of Singapore's most prominent musicians are sharing the stage this August for a good cause. Rock For Noah's Ark is a concert event that aims to garner support and help feed more than a thousand rescued animals at Noah's Ark Animal Shelter. Artists performing at the show include Deon, Dru Chen (pictured, right), Inch Chua, Disco Hue (pictured, left), M1LDL1FE, Pleasantry and Sherene's Closet. 
For more info about the show, click here.

---


Singapopera
Date: 25 to 26 August 2018
Venue: Esplanade Concert Hall
You know Dick Lee, whether it's from his earlier classics like 'Fried Rice Paradise' or his beloved ode to Singapore 'Home'. But if that's all you know of this Singaporean songwriter's storied, celebrated body of work, you should check out Singapopera, a celebration of Lee's greatest musical hits by a star-studded ensemble. The musical and theatrical talent bringing Lee's work to life onstage is formidable: "Broadway Beng" Sebastian Tan and jazz singer Alemay Fernandez and Dim Sum Dolly Denise Tan, among others, will be supported by a nine-piece band.
For more info about the show, click here.
---